---
TURKEY
VADISTANBUL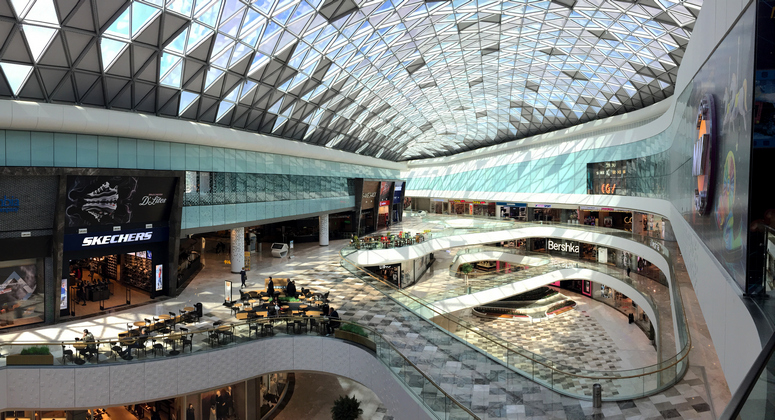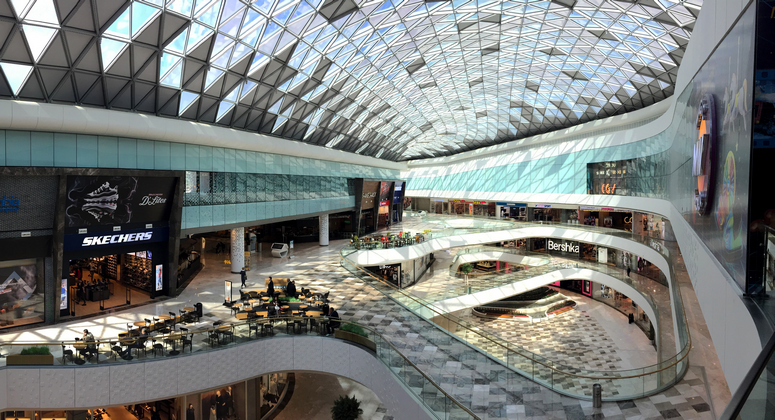 Recently, Benoy's project Vadistanbul mall, located near Belgrade Forest, north of Istanbul, celebrated its grand opening.
As one of the largest shopping centers in Turkey, the space has a leasable area of 103,000 sq m and is a joint venture between Artaş, Invest Joint Venture and Evyap, who are among the most prominent firms in the construction sector.
Set to be a favourite address for shopping, with one of the highest retail footfalls in Istanbul, the scheme has been designed with the "dynamics of the 4th generation shopping mall" in mind. Combining leading fashion brands housed within 230 stores, high quality F&B, as well as entertainment facilities and movie theatres, all amenities maximise on the natural scenery, to heighten the shopping experience.
Externally, the elliptic decorative pool with a surface area of 2000 sq m, offers a focal point for a sense of arrival outside the primary entrance of the mall. While internally, distinguished, eco-friendly architectural features and pause points allow visitors to leisurely enjoy the space while shopping. It also features carefully considered design details, such as the Pixel LED lighting technology running throughout, for a sense of light and airiness.
---
LUXEMBOURG
Galeries Lafayette Flagship Store Luxembourg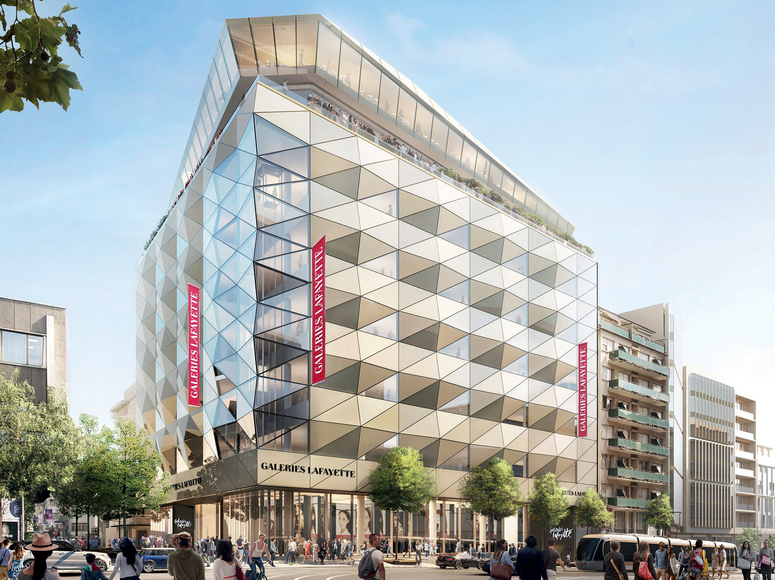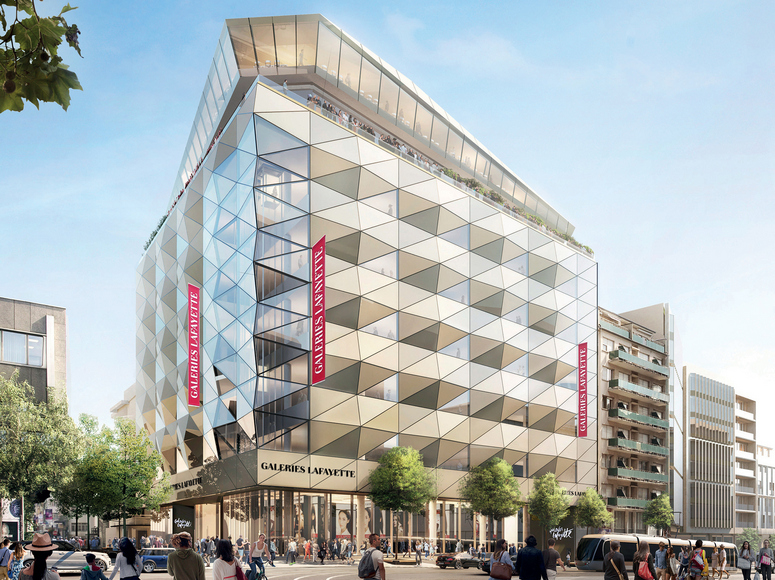 Going forward with their international development strategy, Galeries Lafayette continue their expansion with a flagship store opening in Luxembourg.
This six-floor and 9,000 sq m store, scheduled to open in late 2019 in partnership with Codic, will be located within the Royal-Hamilius urban planning project, built by Pritzker Prize-winner architect Norman Foster and his architecture firm Forster&Partners.
With an audacious design, this real estate complex will become a new lifestyle area, hosting shopping areas, services, offices and housing.
Owing to a central location in the heart of this complex, as well as to the panoramic terrace located on the sixth floor of the building, this Galeries Lafayette store should become a must-see destination in Luxembourg.
---
SWEDEN
Kongahälla Shopping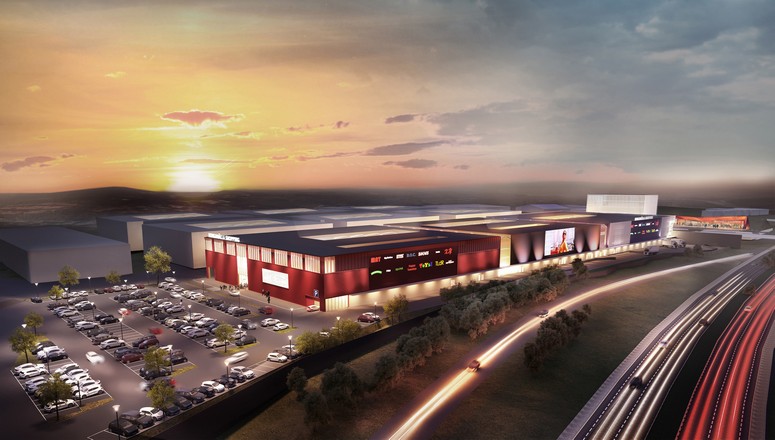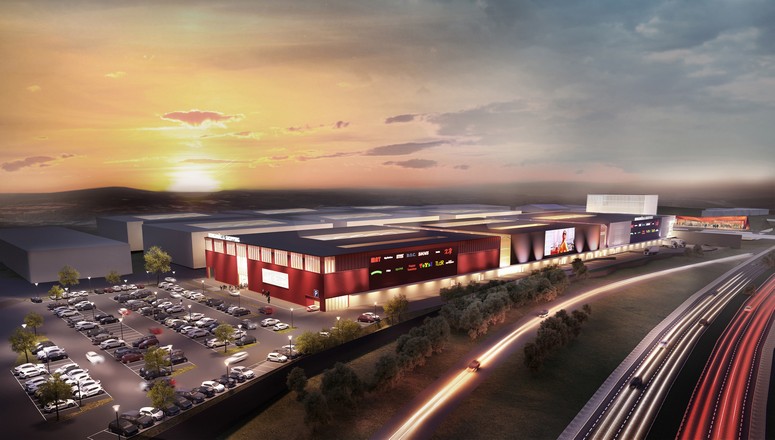 Brunswick Real Estate has, alongside with a major Nordic institution, provided a MSEK 990 loan to Kongahälla Shopping AB, a JV between Adapta Fastigheter and Alecta pensionsförsäkring.
The loan will assist the company in the construction of Kongahälla Shopping, a new community mall located in Kungälv north of Gothenburg, and provide long-term financing once completed. The shopping center is scheduled to open in March 2019 – a regional centre point with approximately 100 tenants – shops, restaurants and services, as well as a gym and regional health care premises.
Currently close to 80 percent of the premises has been let. The Kongahälla area is growing, as 900 new apartments, a travel centre, and an extension to the nearby regional hospital are being built.
Louise Richnau, partner of Brunswick Real Estate, said: "Adapta and Alecta are creating a modern meeting point where people in the region can eat, do their everyday shopping, take care of doctor's and dentist appointments, as well as work out at the gym. We are pleased to provide institutional funding to support the development of Kongahälla."
Per Thörnqvist, founding partner and head of finance and business development at Adapta, continued: "We are pleased to have found a financing solution with institutional capital, that matches our business plan for Kongahälla Shopping. This financing solution, which was not available in the traditional banking market, includes both construction financing, as well as long-term financing after completion."
---
SERBIA
BW GALERIJA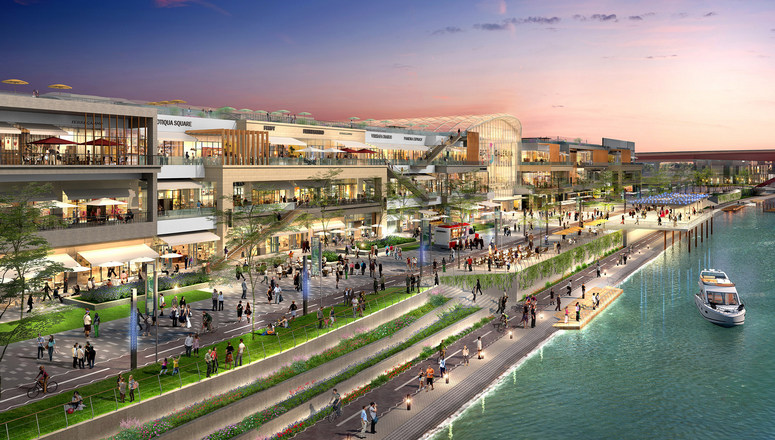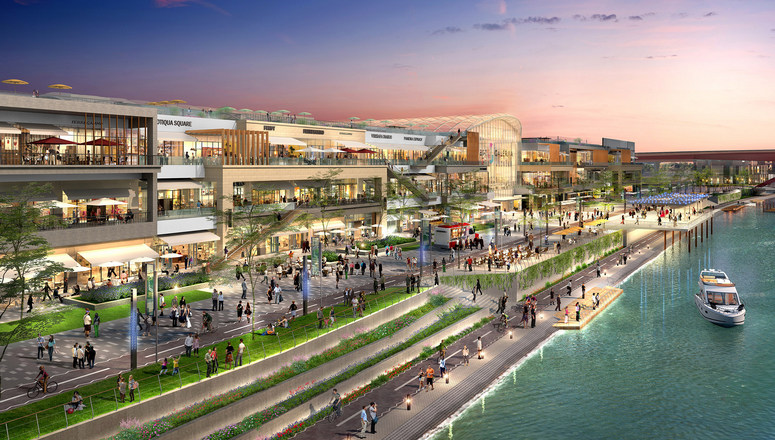 BW Galerija, which represents the largest shopping and lifestyle destination in Serbia and the region, is taking shape. It is one of the central pillars of the Belgrade Waterfront project.
BW Galerija features a total gross building area of over 300,000 sq m, with an above-ground area of 143,000 sq m reserved for retail, including 93,000 sq m of leasable space with a rich retail offering. In addition to the shopping experience, visitors will be able to enjoy modern cinemas, restaurants and cafes with an outdoor riverfront seating terrace. BW Galerija, designed by RTKL, is projected to seamlessly integrate and extend the spirit and fabric of the Belgrade streets into and throughout the building.
To achieve this, a series of streets with different characteristics will define the distinct zones within the Galerija – Lux Street featuring classic and luxury brands, High Street, defined by a modern and chic selection of brands, and Arcade and Laneways, for informal style lovers.
The wide skylights that stretch above all main streets and squares will create a sense of openness and enhance the feeling of connectedness with the surrounding urban area and the river.
BW Galerija will also provide visitors with access to the view from atop Kula Belgrade through a pedestrian footbridge on the second level. Furthermore, the shopping center will feature a large parking area connected to all main roads with 3,700 parking spaces. The opening is scheduled for 2020, when the first phase of the Belgrade Waterfront project will be completed.
---
GERMANY
HESSEN-CENTER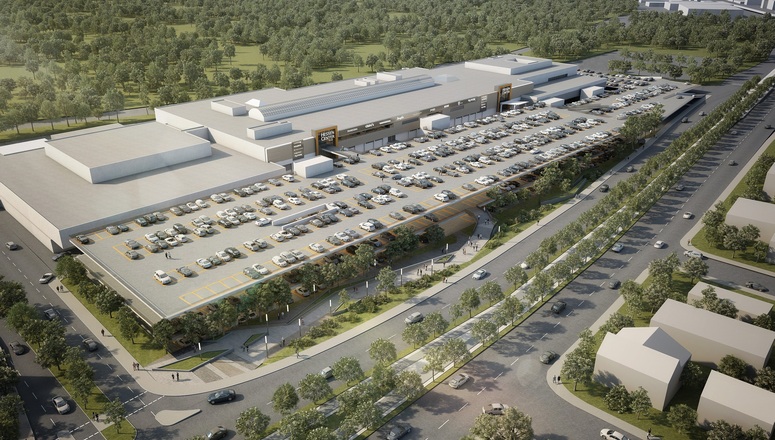 Hessen-Center in Frankfurt will be extensively modernized, redesigned, and upgraded in the coming two years.
ECE will implement a large package of measures to significantly improve the quality of stay and the services of the mall, and to give it a more appealing and state-of-the-art overall appearance.
These measures will also include the demolition of the existing parking decks, the construction of an all new multi-story car park, a better infrastructure, many additional customer services (e.g. new seating or an improved indoor navigation), and an extensive upgrading and refurbishment of the mall's interior design. The renovation comprises several phases. It began with the demolition of the existing parking garage in January 2018, and is due for completion at the end of 2019. A total of approximately €45 million will be invested into the refurbishment of Hessen-Center. "
We intend to increase the quality of stay at Hessen-Center in a sustained manner, and implement a number of measures to prepare the center for the future," as stated by center manager Stephan Thiel. Furthermore: "A modern design, state-of-the-art customer services, and an appealing atmosphere will help us to entice our regular customers from the east of Frankfurt and the adjacent city districts, and also attract new customers."
For example, the refurbished center is intended to increasingly target younger customers and families. Bringing in the off-price retailer TK Maxx in November 2017 was the first step towards targeting a young and trendier audience, and to increasing the mall's offer in the area of fashion. Moreover, the beauty and lifestyle concept Rituals will open a store at Hessen-Center in January.
---
UNITED KINGDOM
WHITGIFT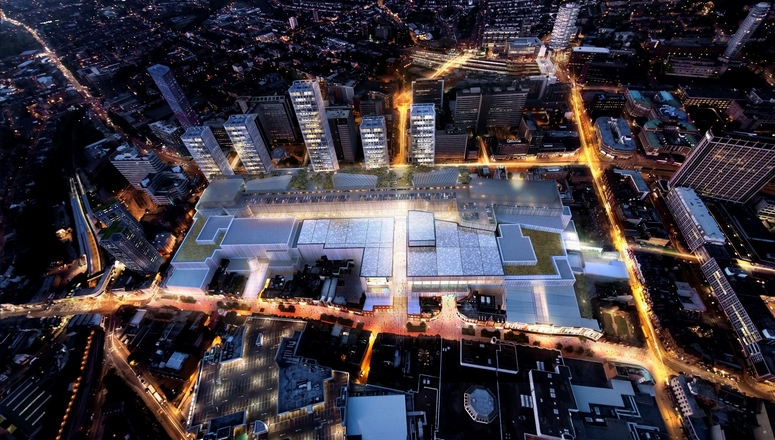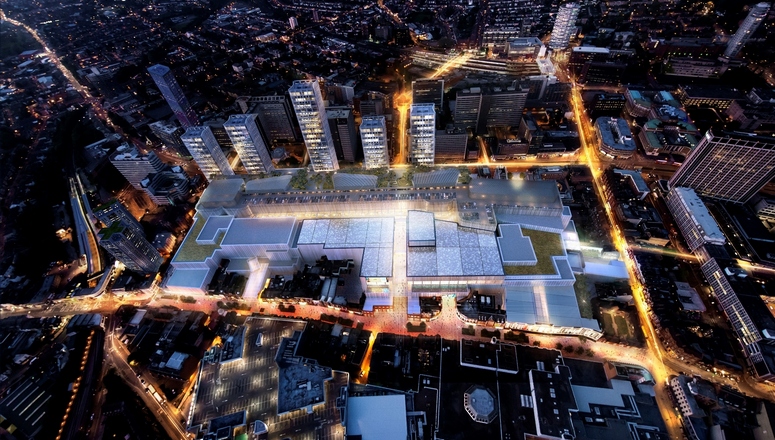 On January 8, 2018 the Mayor of London, Sadiq Khan, approved a major development which will provide a boost to long-term plans to regenerate the Croydon town center.
The redevelopment of the Whitgift mall by the Croydon Partnership – a joint venture between Westfield and Hammerson – will create 7,000 jobs, deliver nearly 1,000 new homes, and provide the local community with brand-new leisure facilities and rejuvenated public spaces.
More than half-a-million square metres of shops and restaurants will be built, alongside space for future student accommodation or a hotel. Westfield UK/Europe's Head of Development, John Burton OBE, said: "The endorsement from the Mayor of London represents a great start to the year for the project and for Croydon. The London Borough of Croydon responded positively to our revised outline planning application, and we're pleased that this has now been approved by the Mayor. Our plans will help establish Croydon as South London's best retail, dining and leisure destination."
Hammerson's chief investment officer, Peter Cole, added: "The confirmation from the Mayor of London that he supports our proposals will give further confidence to retailers, investors, and the community, giving us the mandate to deliver a transformative, world-class retail and leisure destination which is already stimulating the ongoing wider regeneration of Croydon."
---
---
Follow @across_magazine on Twitter and @across.magazine.europe on Facebook, sign up for our ACROSS newsletter and subscribe to ACROSS Magazine.
---