UNITED KINGDOM
Boxpark Brighton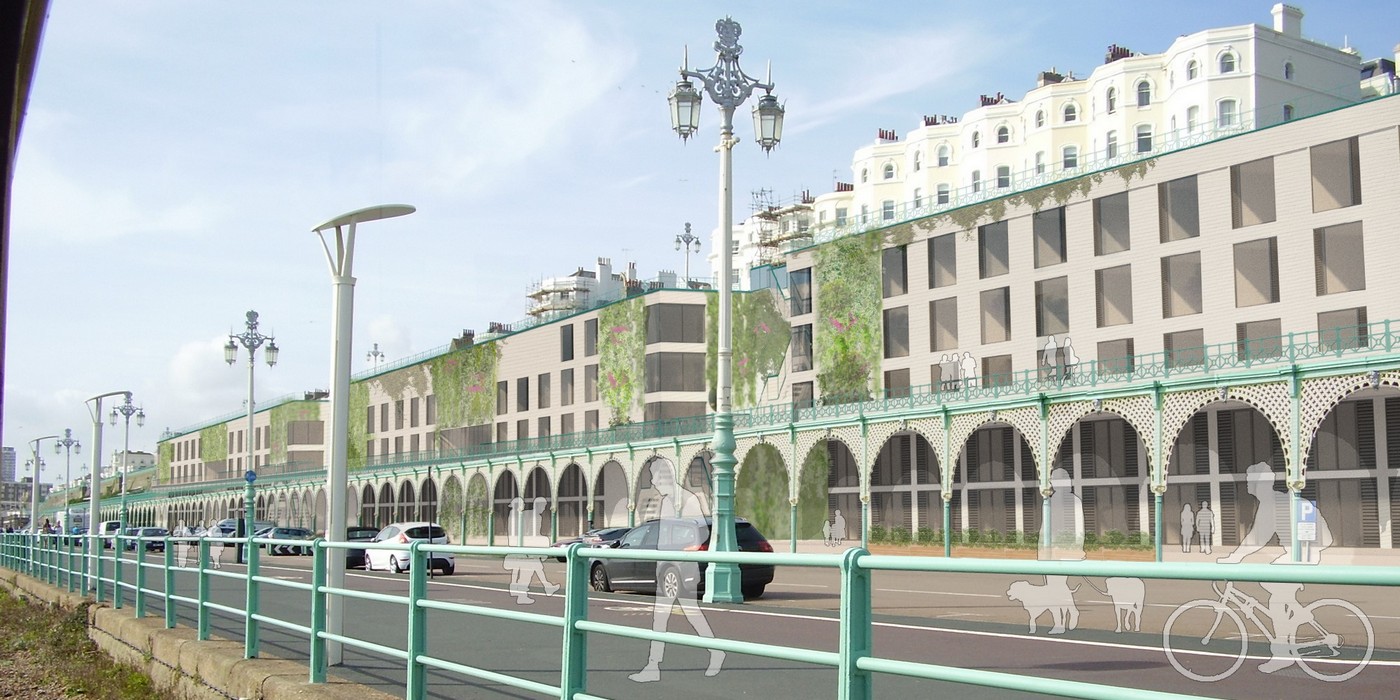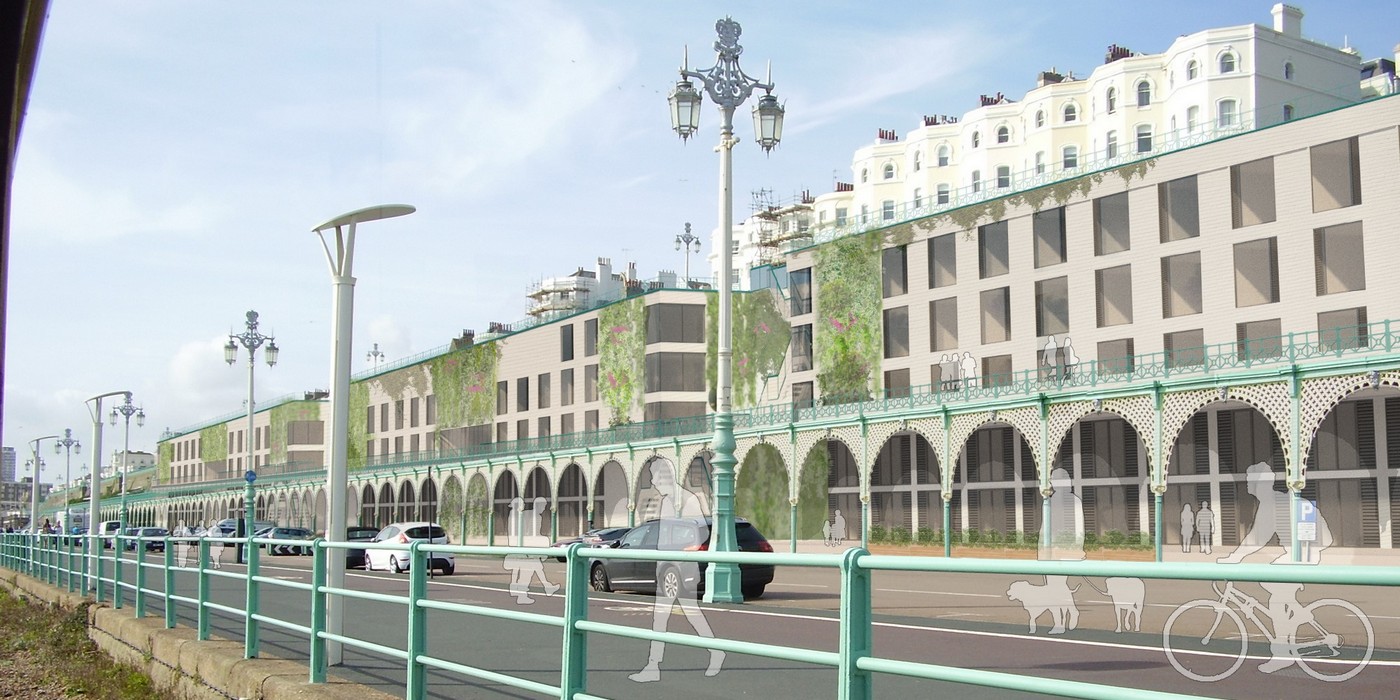 Boxpark revealed plans to revive Brighton's iconic Madeira Terrace into an internationally renowned retail leisure and hotel destination. Plans have recently been submitted to Brighton & Hove City Council. The project aims to revive the crumbling Victorian arches and create a world-class retail, leisure, and start-up office development, incorporating a new premium hotel operator.
The development would include restoring 800 m of arches and promenade, augmented by a new building and urban green spaces that would aim to substantially increase commercial performance in the area through the creation of hundreds of jobs and the encouragement of millions of tourists to visit Brighton and Hove.
Boxpark founder Roger Wade commented: "I'm passionate about the regeneration of this outstanding sea front. Madeira Terrace is the embodiment of the Victorian grandeur that saw Brighton become the UK's favorite seaside destination. Our proposal aims to redevelop this much-loved area to create a year-round retail and leisure destination to be enjoyed by local residents and visitors to the coast alike. We're looking forward to the opportunity to work with Brighton & Hove City Council, local stakeholders, and businesses to explore how this world-class development should be created, while retaining the architecture and heritage that is synonymous with our seafront."
---
TURKEY
Home City Pendik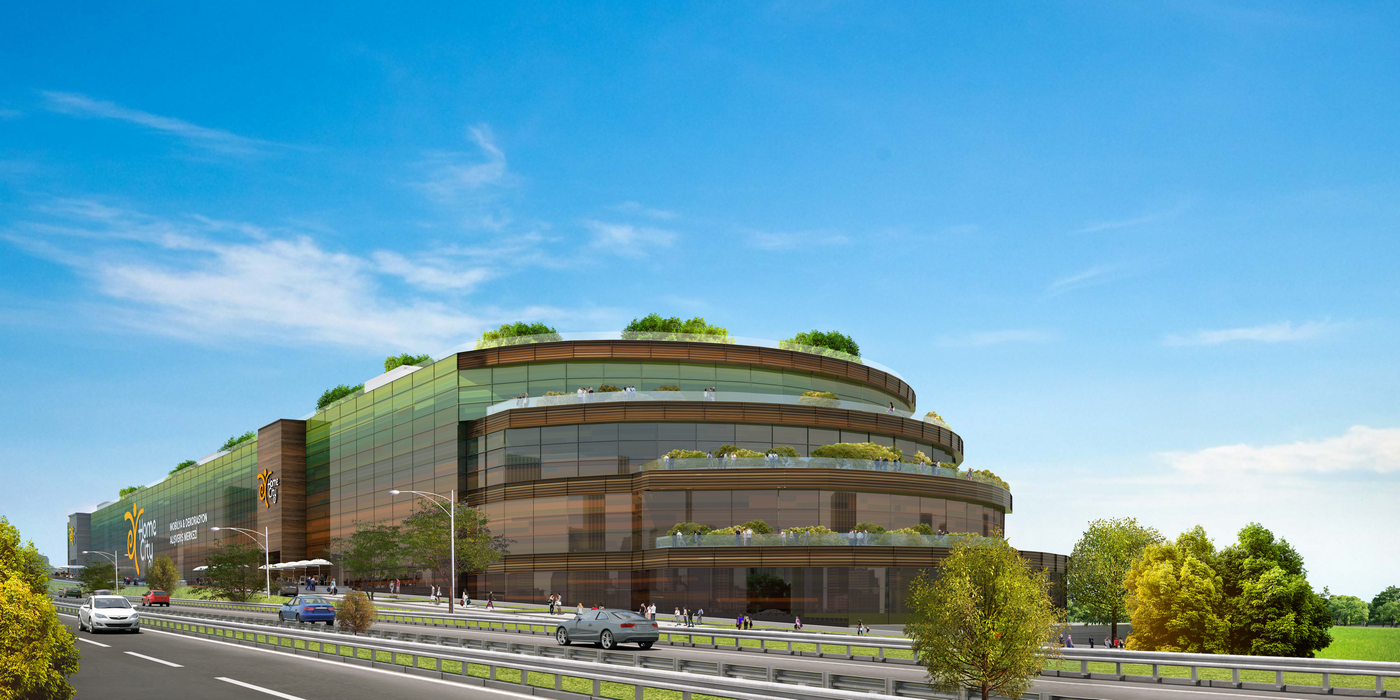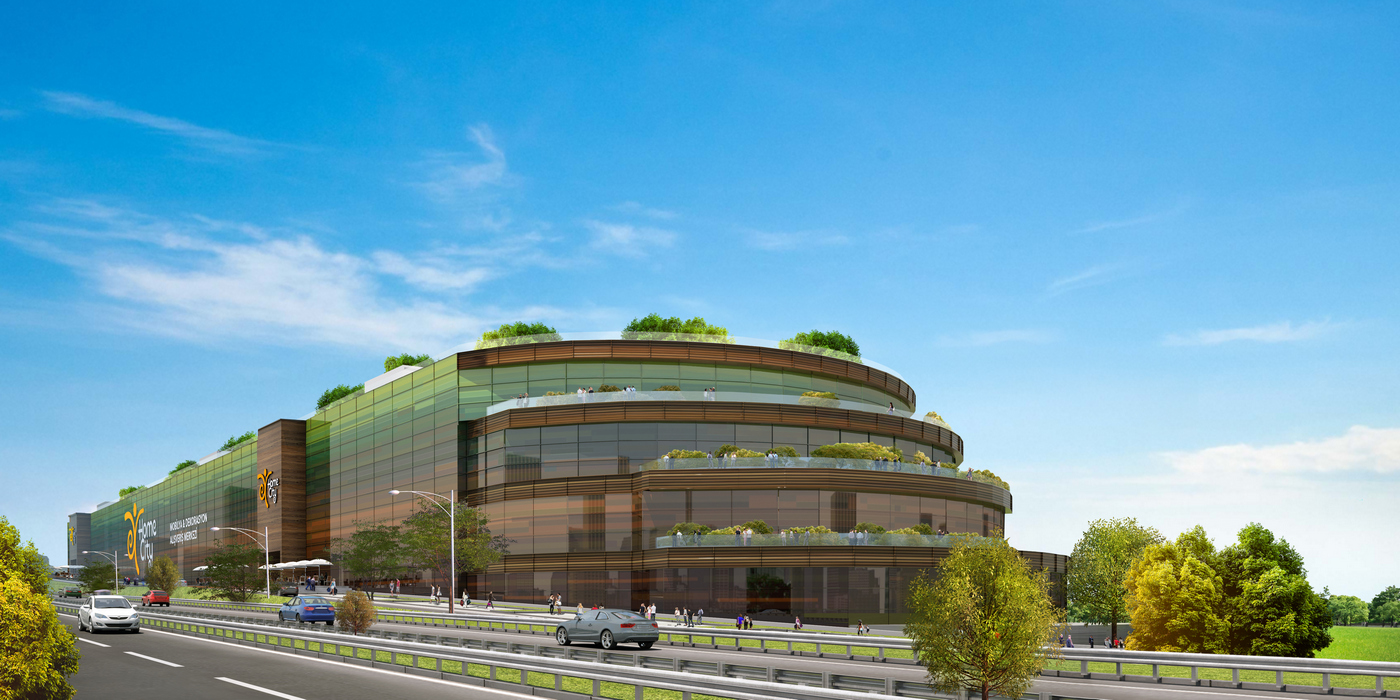 The market for shopping centers in the Turkish metropolis Istanbul is constantly in motion. With the furniture and home decoration mall Home City Pendik yet another shopping center with 90,000 sq m of GLA will open shortly. This center was developed by Evra Group and Has Group and the total investment amounts to 500 million Turkish lira.
JLL – which operates in 80 countries – is responsible for leasing and management. Home City Pendik offers a wide range of home textile, glassware, carpets, curtains and lighting brands to ensure all the needs of newlyweds, families, students etc. are met. Furthermore, kids can play in play zone while families have their meals in the foodcourt.
The center is located just across Istanbul Sabiha Gökçen International Airport so that visitors will have the opportunity to spend their time at Home City Pendik while waiting for their flights.
---
GERMANY
Schultheiss Quartier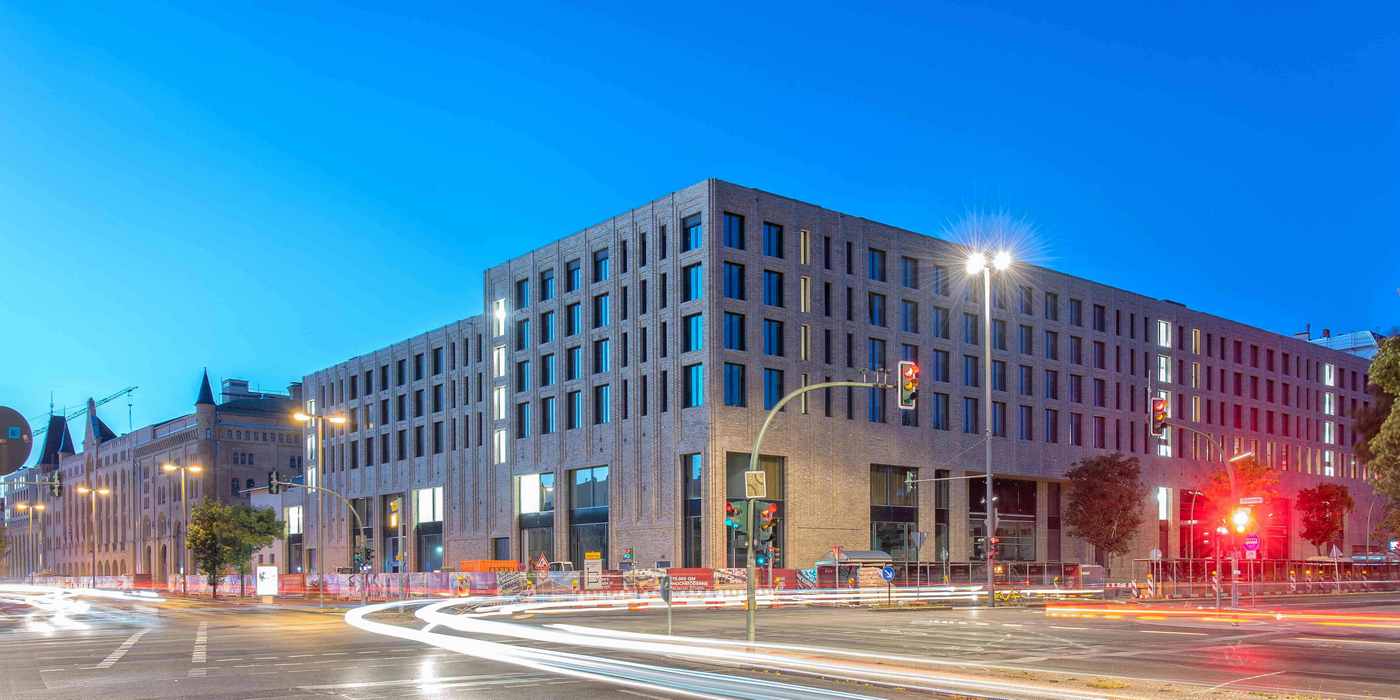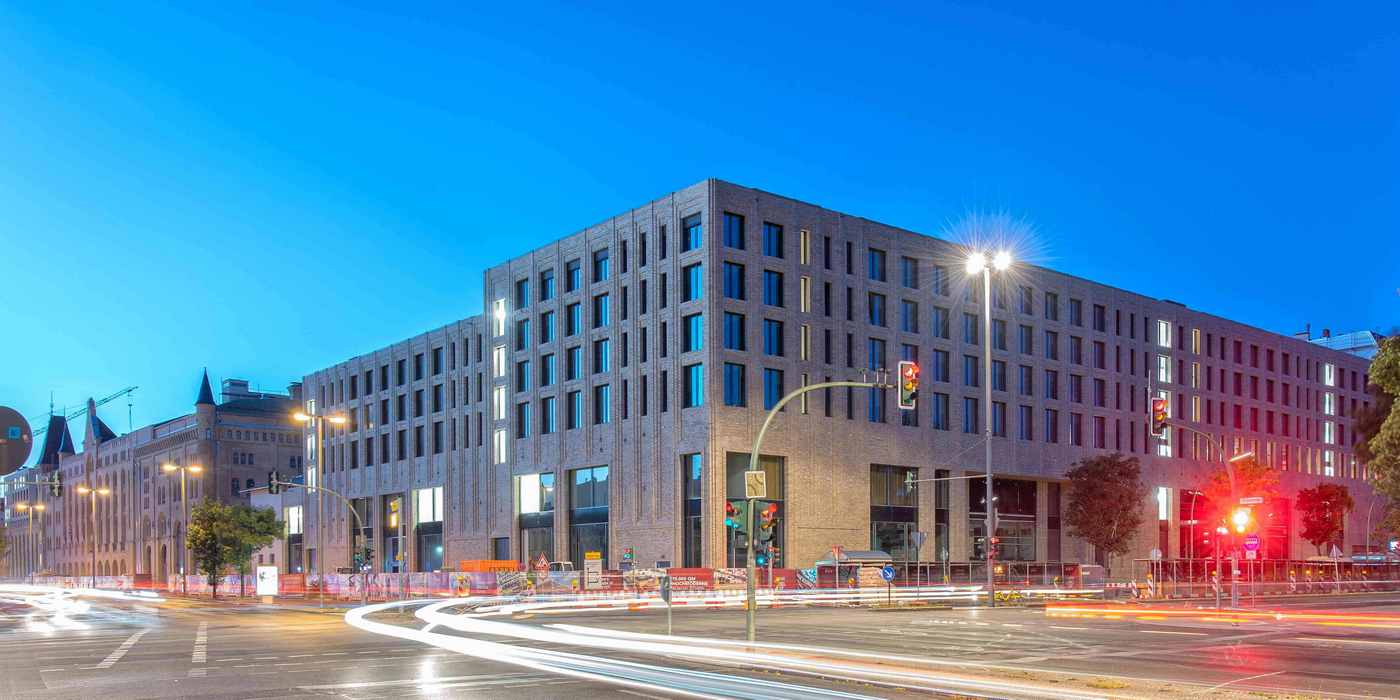 HGHI Holding GmbH opened the Schultheiss Quartier shopping center in Berlin Mitte on August 16, 2018. The project was completed following a 3-year construction period on the former site of the Schultheiss Brewery in the Moabit District.
The opening of the mall has introduced visitors to a special world. Figures include: 74,000 sq m of gross floor area, 30,000 sq m of retail space, 15,000 sq m of office space, 8,500 sq m of hotel space, a 2,500-square-meter food court, a 2,400 square-meter fitness center and 400 parking spaces for cars. The total investment amounts to over 300 million euros.
Visitors can expect a varied mix of products and services. Tenants include Kaufland, H&M, Olymp & Hades, MediaMarkt, Deichmann, New Yorker, dm, Thalia, Intersport, Lindner Feinkost, Woolworth, and Berliner Kaffeerösterei.
Schultheiss Quartier is directly connected to the local public transport system, which makes it very easy to reach. In addition to the subway and public buses, the main railway station, with its several regional traffic lines and long-distance traffic, is only two kilometers away.
---
ROMANIA
Colosseum Mall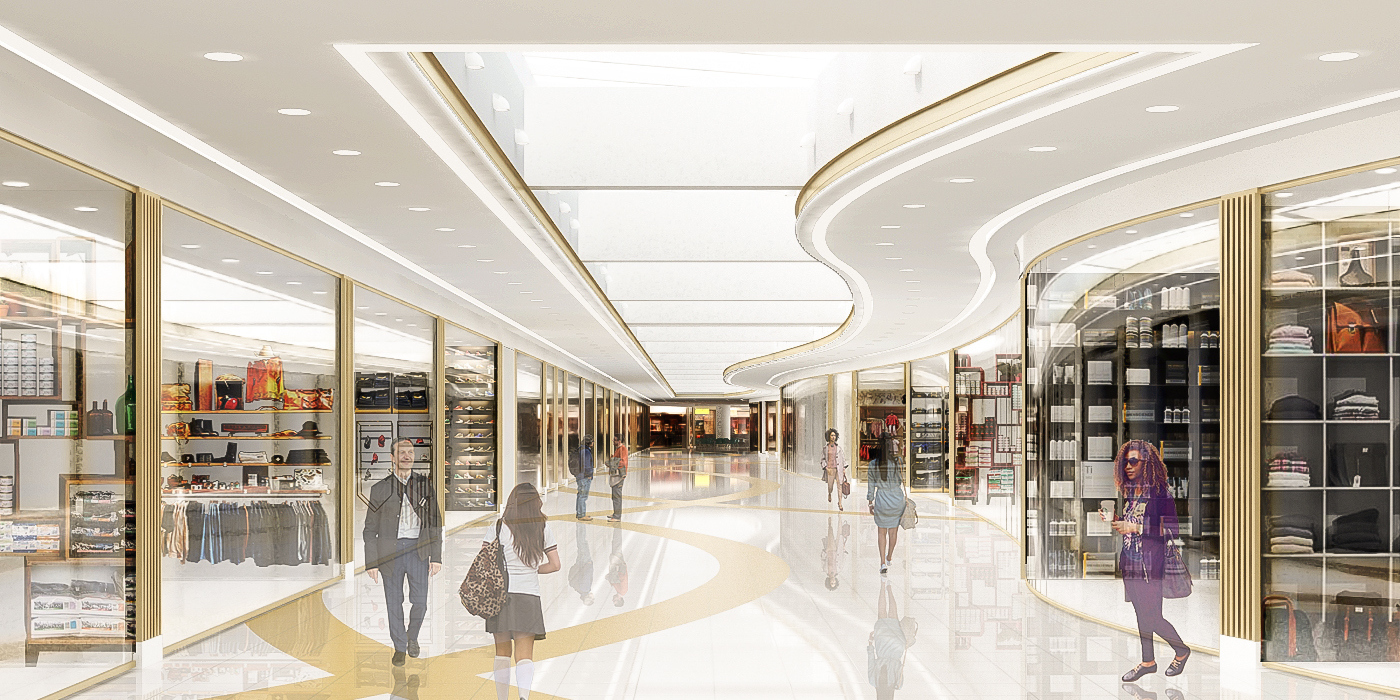 Colosseum Retail Park has recently announced the construction of Colosseum Mall and the expansion of the existing retail scheme, which will feature a new concept and will introduce Northwest Bucharest to a mix of integrated, modern, and community-oriented facilities. With an investment of € 30 million planned for this stage of the business development, Colosseum Mall will combine both commercial and office use.
The 16,500 sq m of new GLA to be used as an expansion of the existing retail development will include local and international fashion brands, fast food and dining restaurants, a fitness center, play areas for children, a casino, a lounge bar, as well as an ultra-modern 7-screen multiplex cinema.
More than 75% of the GLA is under advanced discussion, demonstrating the strong demand for retail in this part of Bucharest. Construction will begin later this year, and the inauguration will take place during the first half of 2019.
"We are experiencing a more mature retail market and the development of Colosseum Retail Park is taking place due to the good results achieved in recent years and, at the same time, because of the increasing demand for commercial spaces in this area of the capital. Our project enjoys the support of both retailers and clients. Our goal is to strengthen and reaffirm the strategic position that Colosseum Retail Park currently has, being the main commercial destination in Northwest Bucharest," said Mihai Dinu, Center Manager of Colosseum Retail Park.
---
ITALY
Cascina Merlata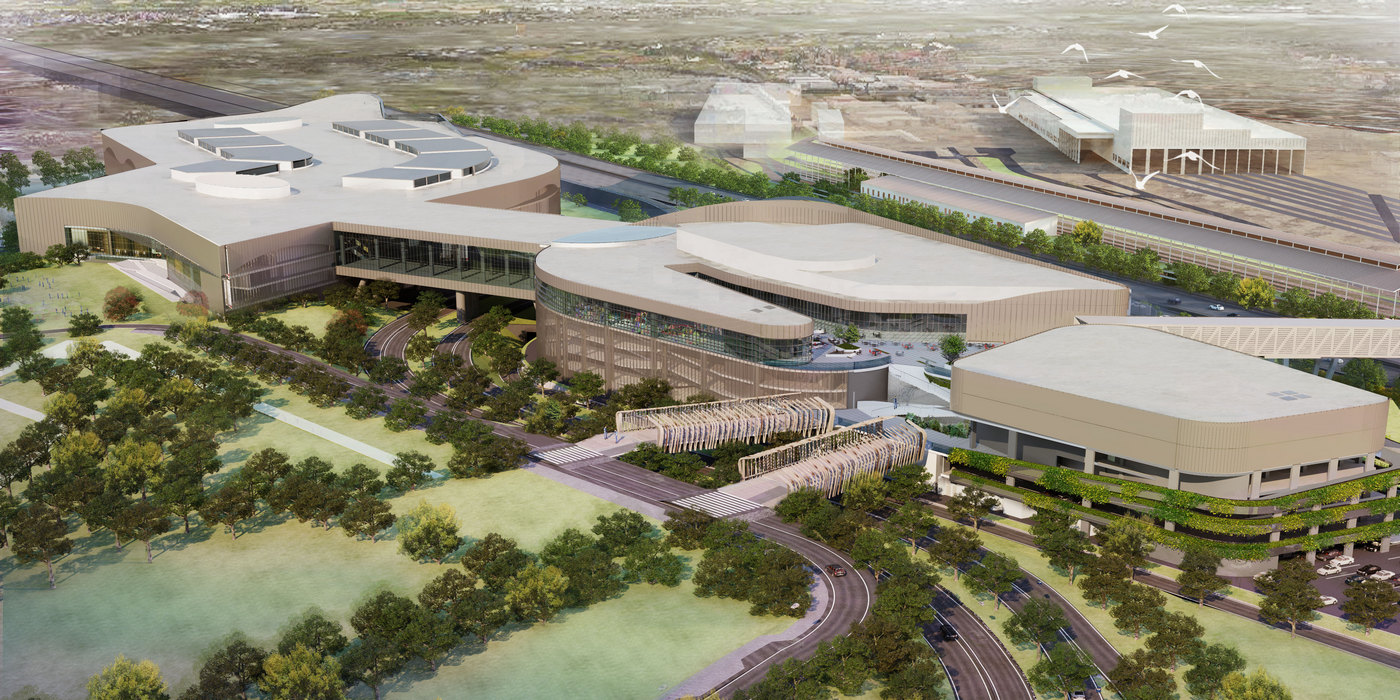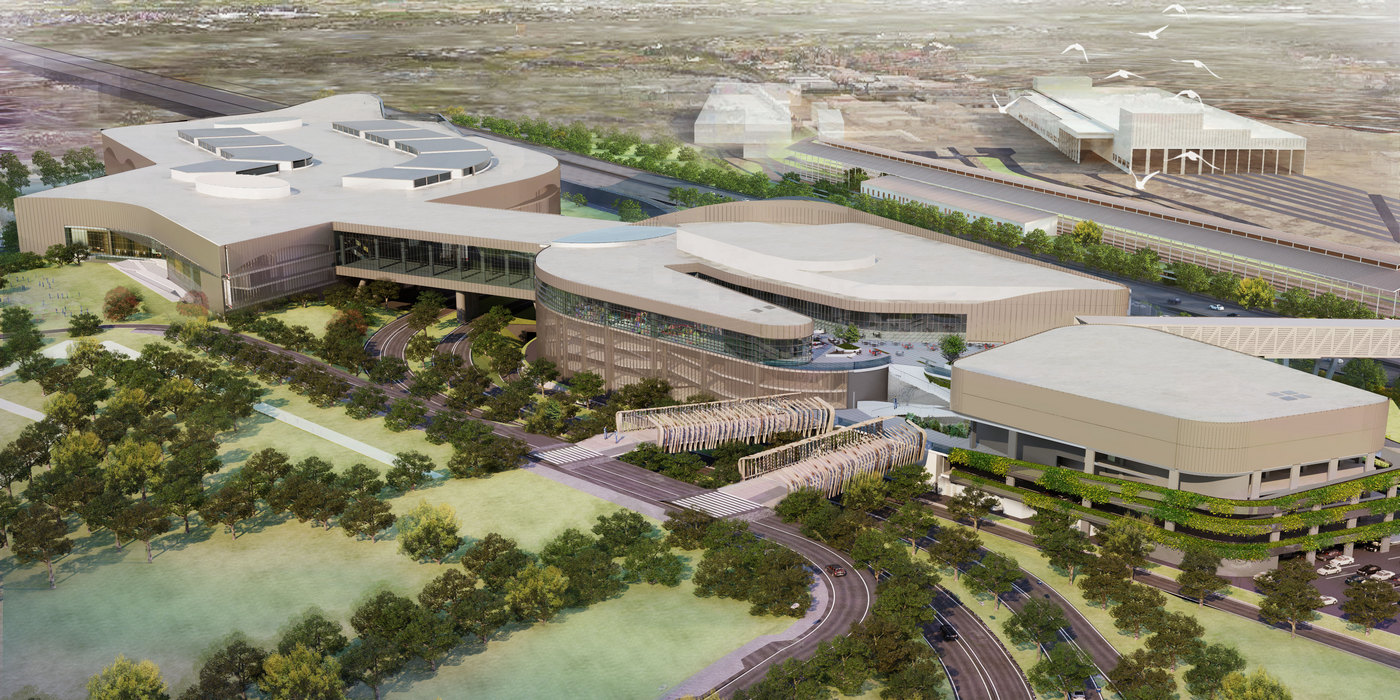 Cascina Merlata, for which Falcon Malls is responsible, will be located in Northwest Milan, next to where the 2015 Expo was based. The complex is part of a much larger regeneration project that aims to create a smart, sustainable, latest generation metropolitan habitat.
The shopping center will be split into two separate buildings: the main retail mall and food court and the leisure/entertainment center, including a new generation children's play area, dining areas, and supermarket anchors. Cascina Merlata will have a total of 65,000 sq m of GLA and will offer 192 shops and 4,000 parking spaces.
Falcon Malls expects approximately 10 million visitors annually. The opening is scheduled for the first quarter of 2021.
---
POLAND
Galeria Chełm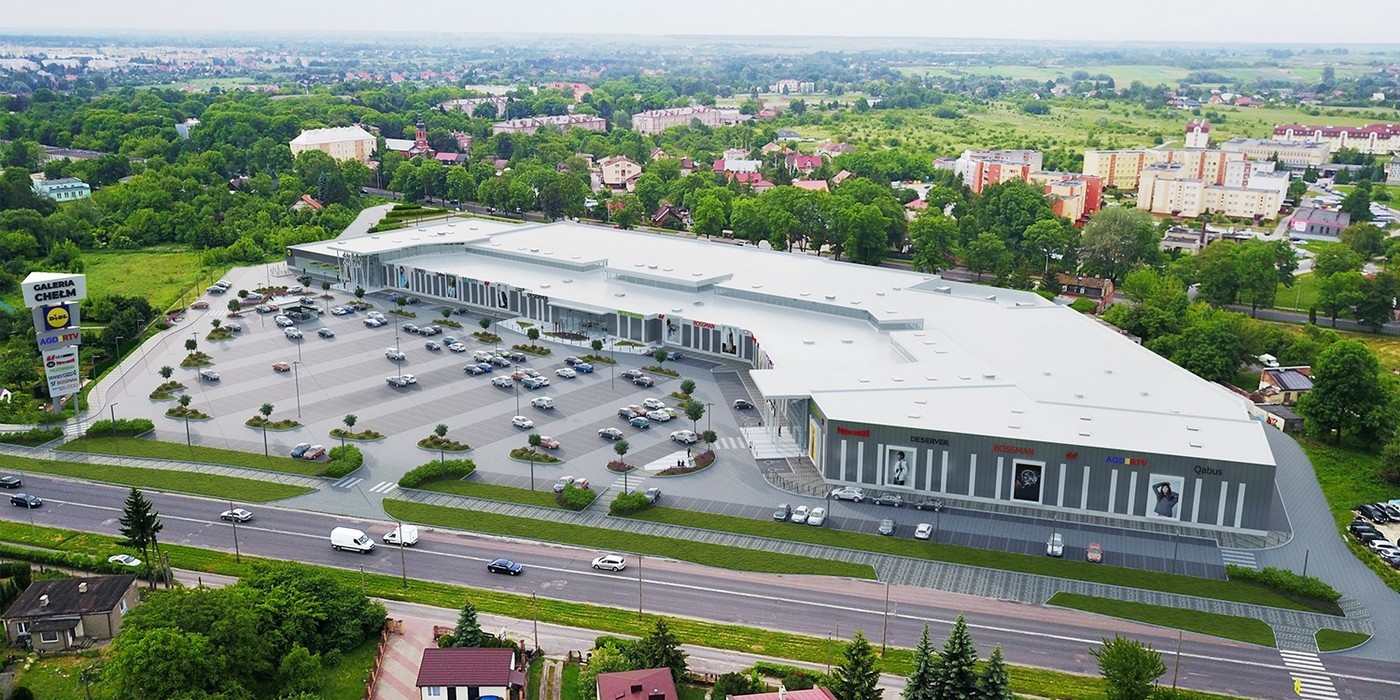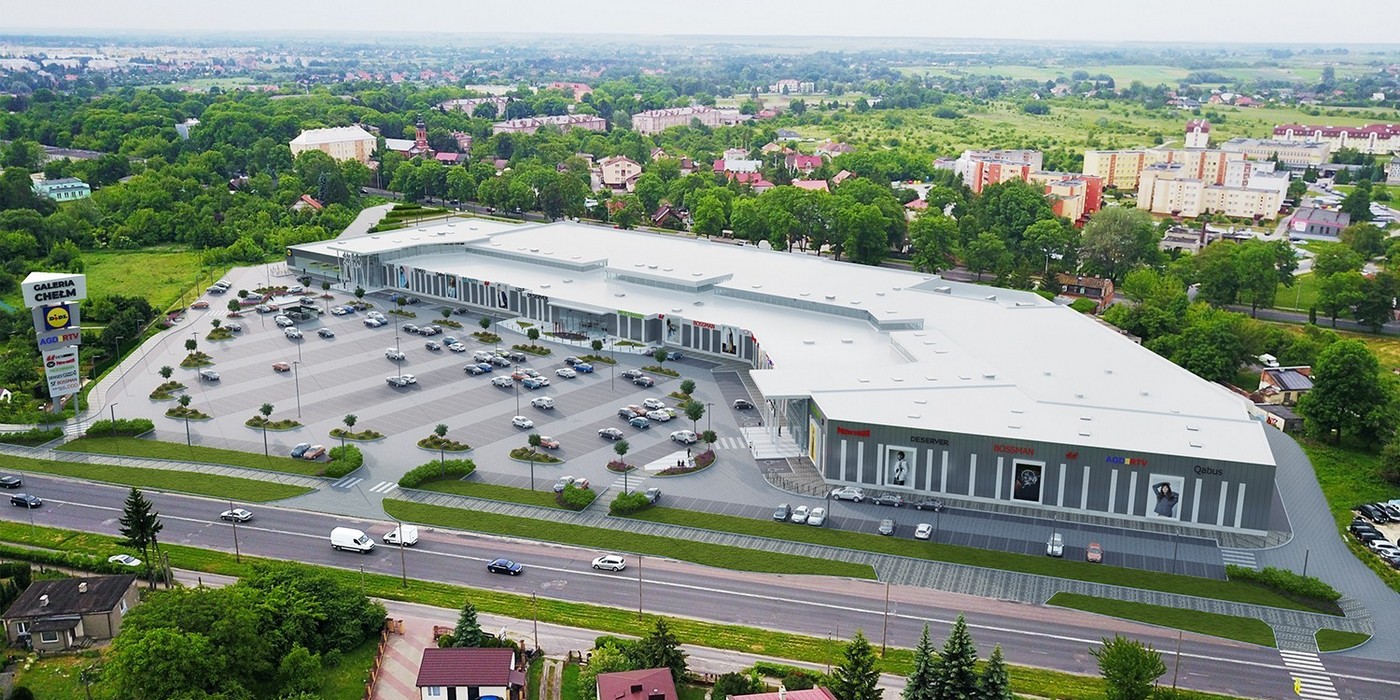 One of the largest Belgian commercial and residential property developers is launching its business in Poland. The first major Polish project by Equilis will be Galeria Chełm, a shopping center developed as a joint venture with Acteeum Group.
"A retail scheme was an obvious choice for our first development in Poland. Equilis was built on commerce. Our decision to launch business there is a result of the country's stable economic situation, which drives the prosperity of the real estate market. We were encouraged to be present in the shopping center sector by growing consumption, stimulated by the rise in wages and good customer moods as well as the potential of our location. We want to create a shopping destination that Chełm hasn't seen before," said Monika Woźniak-Zawioła, CEO Equilis Poland.
Galeria Chełm will be the first modern mall in the only former provincial capital in Poland without a facility of this type. A total of 55 shops will take up 17,500 sq m of space. Shoppers will have access to a parking garage for 500 vehicles. With its convenient location, it may become the number one shopping destination for approximately 300,000 residents within a 45-minute driving distance, not only from Chełm and the neighboring areas, but also from nearby Ukraine and Belarus.
The joint venture of Equilis and Acteeum Group will cost approximately € 30 million. Construction of Galeria Chełm is expected to begin in 2018 and will continue until the second half of 2019.
---
GERMANY
Promenaden Leipzig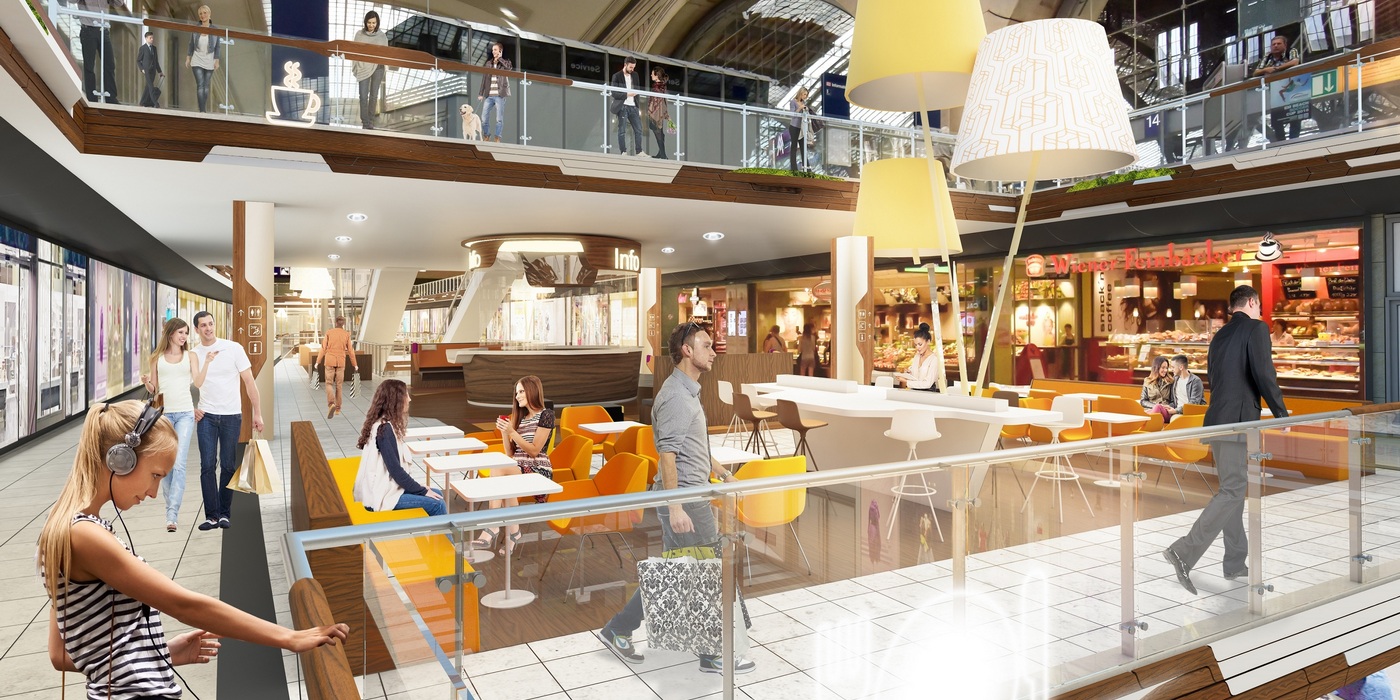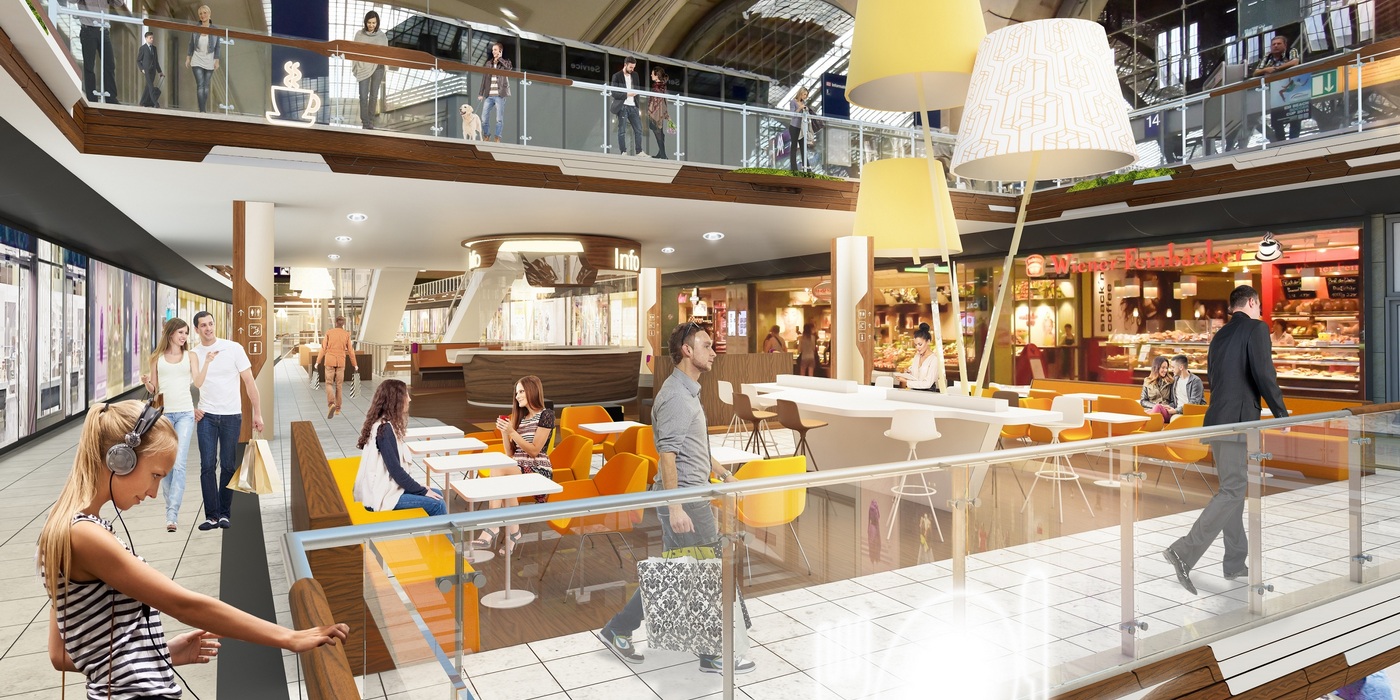 Over the next two years, "Promenaden" shopping center, located at Leipzig's central station, will be extensively modernized, refurbished, and upgraded. For this, ECE will apply an architectural concept that will offer travelers, visitors, and the inhabitants of the city a new shopping experience and exciting places to spend their time. The center's three stories will be themed according to the most important shopping needs of its customers.
The modernization will comprise 70 new and refurbished shop and food service areas. In addition to bringing in a large number of new, young concepts, many of the existing stores will be upgraded to reflect the latest shop design of their brand. Up to fall 2019, the owners of the mall, a DWS managed fund and ECE/the Otto family, as well as the tenants will invest a total of approximately 30 million euros into the refurbishment, an extensive package of measures that will significantly increase the center's quality of stay, and a state-of-the-art design for the entire scheme.
Leipzig Central Station is one of the largest and most magnificent railway terminals in Europe. In 1997, ECE successfully revitalized the station, which is listed as a historic monument, and turned it into a modern traffic hub, with integrated retail and services property. The advantages for tenants and visitors can be found in the center's central location and the high footfall: Every day, 70,000 people come to Promenaden at Leipzig Central Station, making it a meeting point for people from the surrounding region and one of the properties with the highest footfall in the German federal state of Saxony.
Every year, approximately 25 million travelers visit the station, which is a central traffic hub with a direct connection to downtown Leipzig. Among the visitors are a large number of tourists as well as the people of Leipzig, which is the second most important retail location in Saxony and whose number of inhabitants has been on the increase.
---
UNITED KINGDOM
Battersea Power Station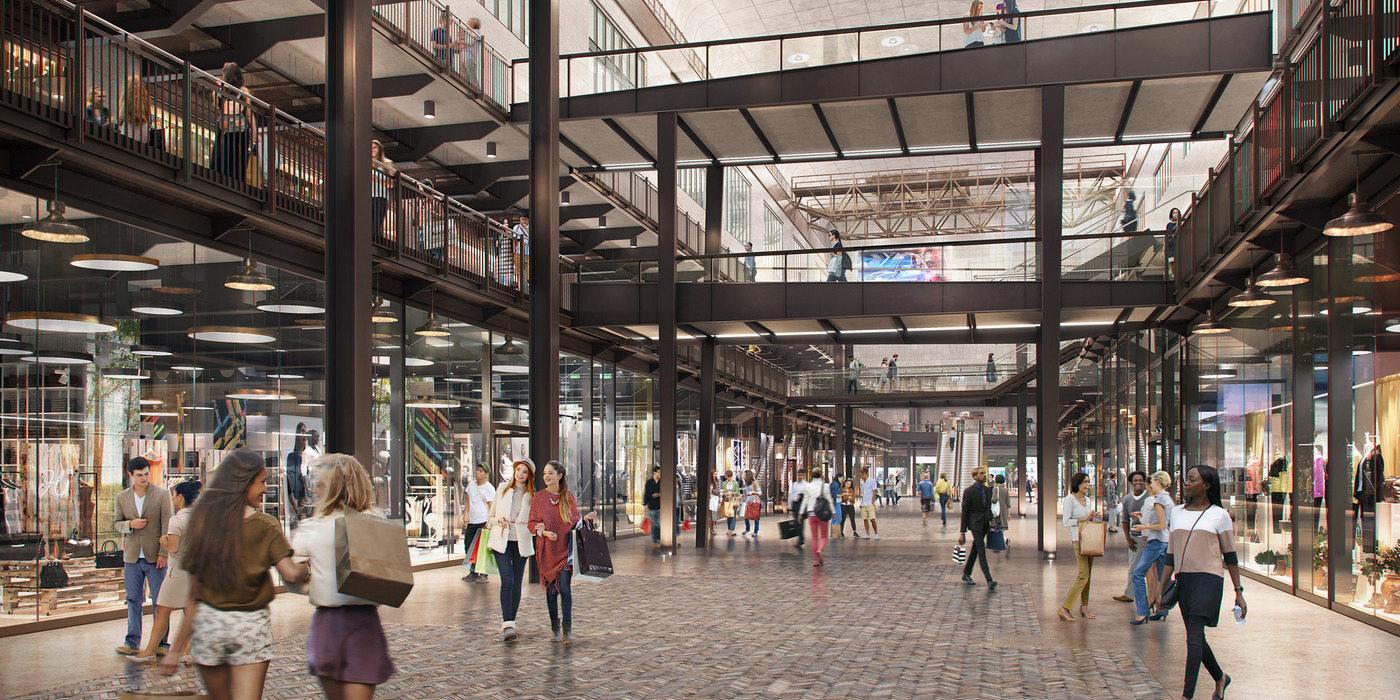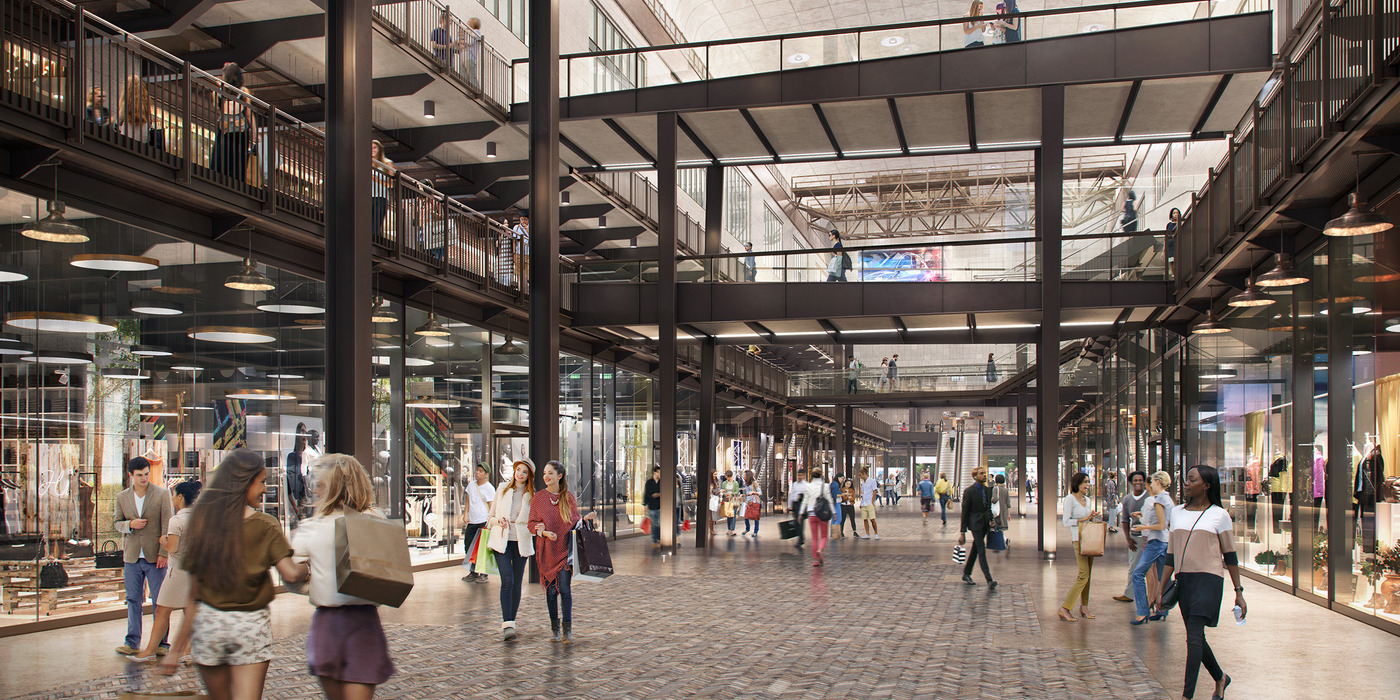 Battersea Power Station is at the heart of one of central London's largest new developments, which will see this vast 743,000-square-meter former industrial brownfield site become home to a community of homes, shops, cafes, offices, and over 18 acres of public space.
The outline planning application for the site was approved by Wandsworth Council and the Mayor of London in 2010 and was approved by the Secretary of State and permission granted in August 2011. The £9 billion project sees the creation of a vibrant, mixed-use development, a new town center, and a business quarter for the British capital, serviced by an extension to the London Underground Northern Line.
The first phase of the development, Circus West Village, was completed in 2017 and is home to over one thousand residents as well as a number of restaurants, shops, bars, and businesses. In total, the project will include over 250 shops and food & beverage outlets after completion.
Regarding the ownership structure: The Battersea Power Station belongs to a consortium of Malaysian investors comprising Sime Darby Property, S P Setia, and the Employees' Provident Fund. Development management is being undertaken by the British-based Battersea Power Station Development Company.
---
IRELAND
Cherrywood Town Centre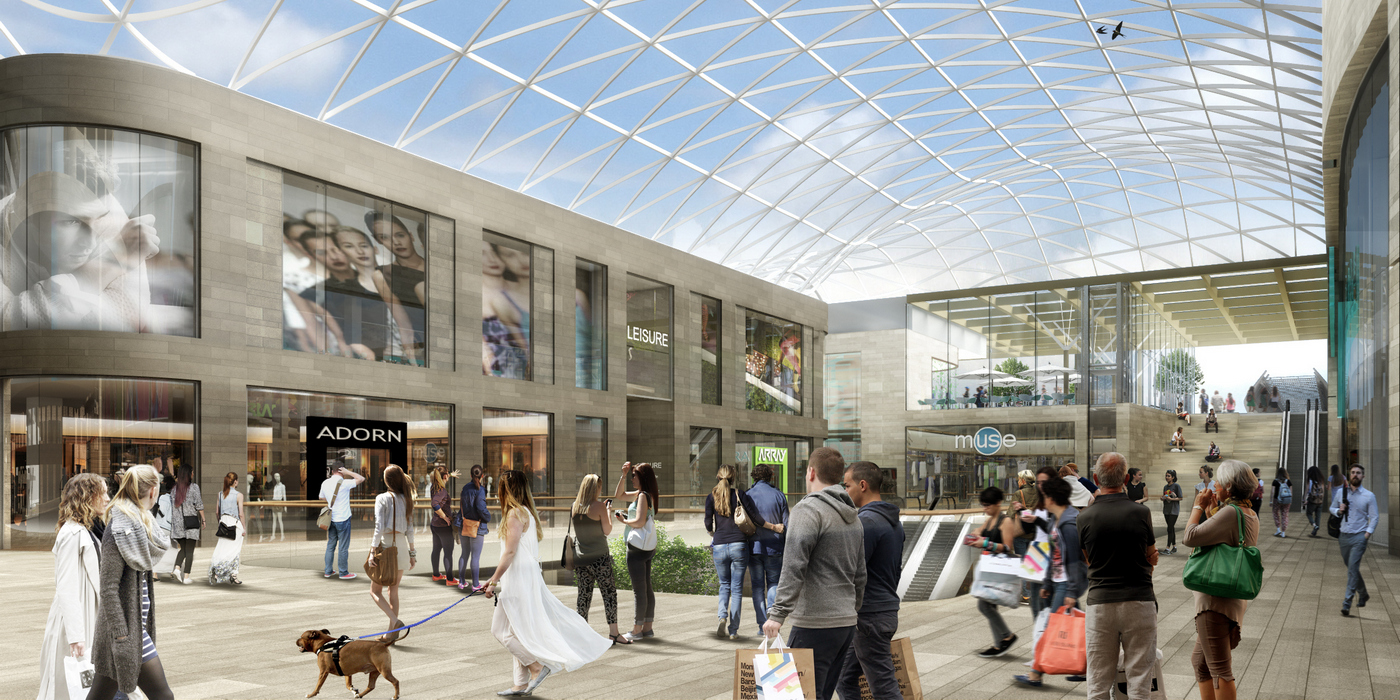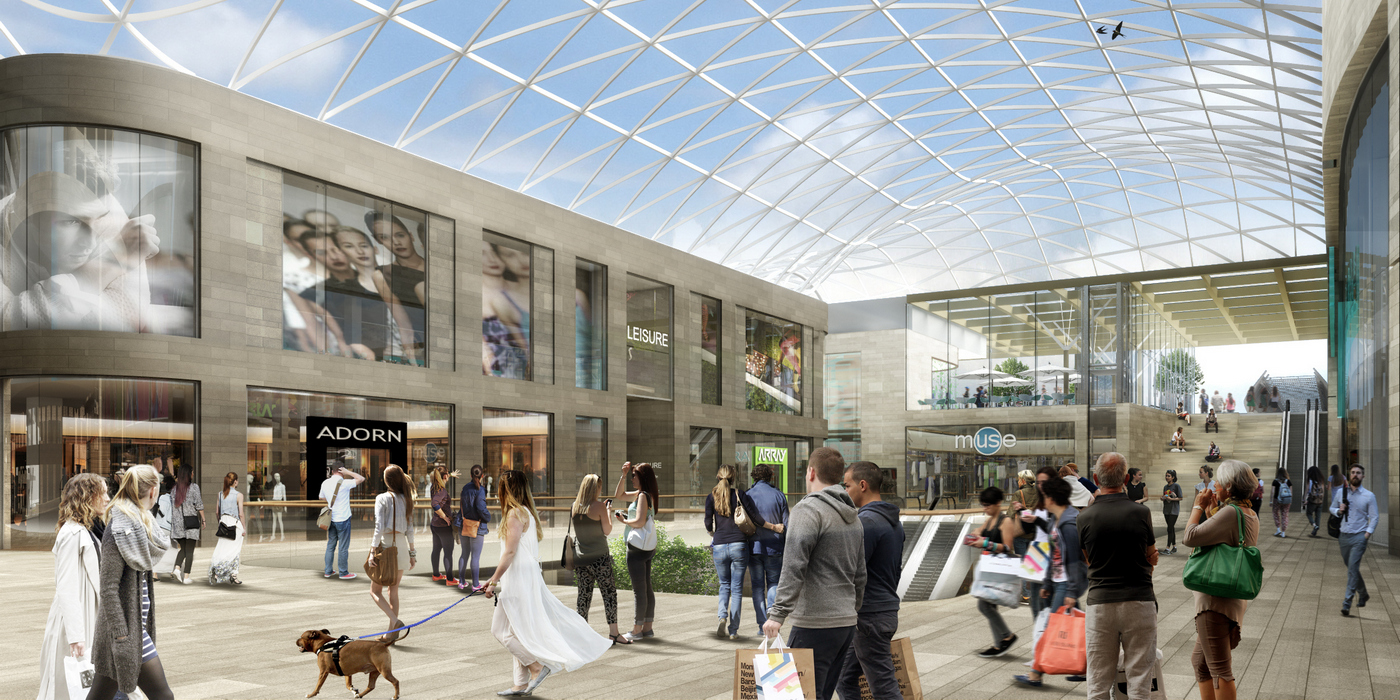 Hines has recently welcomed the decision by Dún Laoghaire-Rathdown County Council to approve plans for a new 195,000-square-meter town center development in Cherrywood. The €1 billion mixed-use development will include 1,269 build-to-rent apartments, 54,000 sq m of retail and office space, as well as leisure space.
This approval paves the way for the commencement later this year of the largest single urban development project in Ireland. Located between Cabinteely and Loughlinstown in South County Dublin, Cherrywood Town Centre will be constructed on an elevated site, integrating the existing Luas stops of Cherrywood and Bride's Glen.
The dynamic new urban quarter will prioritize pedestrians and bike users and will incorporate both covered and open public spaces, as well as an extensive array of shops, bars, restaurants, a 200-room hotel, and other leisure facilities. Construction on the three-year project is expected to commence during the fourth quarter of 2018.
---
Sign up for our ACROSS Newsletter. Subscribe to ACROSS Magazine.