45,000 sq m of built-up area and 1,250 parking spots with the opening planned for October 2019. Those are some of the key data about the Zenon Mall of Larnaca, which is being built in the eponymous city, Cyprus's third-largest.
The scheme will become the new address for fashion on the Mediterranean island. It is designed as a leisure center for the entire family and built completely barrier-free, with a controlled temperature, hip cafes, favorite restaurants, and popular casual dining venues.
The architecture will feature innovative designs and the latest technology will be used to adapt it completely to its surroundings, including advanced renewable energy systems.

Near the airport
The center will be located on the major junction entering Larnaca. The primary catchment area draws from over 150,000 people within 15 minutes of the mall. The secondary catchment area of more than 500,000 people covers 30 minutes' distance from the scheme.
Visitors from the Nicosia suburbs and other nearby municipalities will be able to reach the location easily via highway. There is also a tertiary catchment area, which includes the two main gateways to the Mediterranean island: Larnaca International Airport and Larnaca International Harbor. Both are located just 15 minutes away and increase the catchment by additional 2.7 million visitors annually.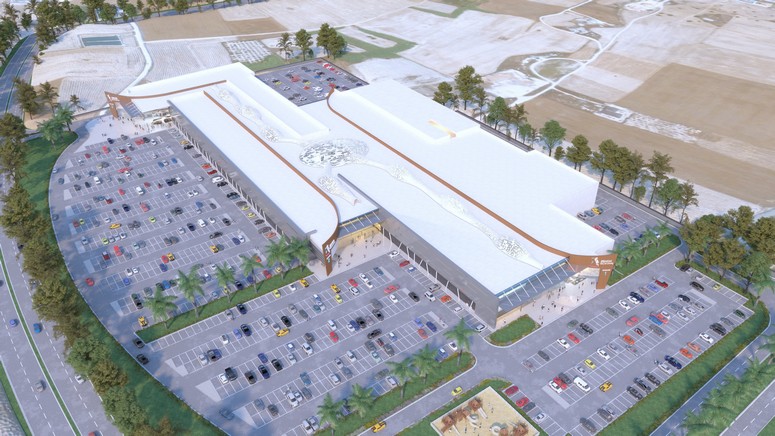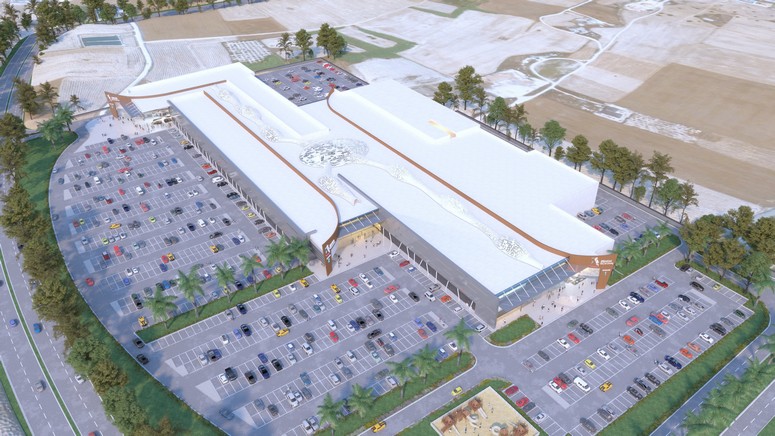 "The business model for the Zenon Mall of Larnaca is founded on offering customers the convenience of having multiple needs met in one location, whether fashion, groceries, sport activity, dining, or leisure. It is designed to be the busiest shopping center in Cyprus and, because of its size, tenant mix, and convenient location, it will attract visitors from Larnaca, Cyprus, and the entire region," concludes Andreas Hadjimitsis, Director of the Zenon Mall of Larnaca.
What about its name? "Zenon" alludes to "Zeno," thinker who lived from 334–262 BC. He hailed from Citium, also known as Kition, which was a city-kingdom established in the 13th century BC on the Southern coast of Cyprus in present-day Larnaca. Zeno was the founder of the Stoic school of philosophy, which he taught in Athens from about 300 BC.
Stoicism laid great emphasis on goodness and peace of mind gained from living a life of virtue in accordance with nature. It flourished as the dominant philosophy from the Hellenistic period through to the Roman era. The Zenon Mall of Larnaca hopes to achieve similar success and renown.