Customer frequency analysis, which was previously time-consuming, is now feasible thanks to the latest camera technology and software. This incorporates conclusions about purchasing behavior.
People Tracking, Checkout Queue, Activity Visualizer, and Gender Recognition are the four latest products by Umdasch Digital Retail. These are sought-after solutions in times of dwindling area productivity at the point-of-sale.
Umdasch Shopfitting's digitization professionals can now enable their retail customers to gain precise information about movements in malls, shopping streets, and stores. Thanks to this solution, it is easier than ever for traders to generate conclusions about buying habits.
190 cameras installed
The Umdasch Shopfitting team pioneered the new shopping quarter project Q6 Q7 in Mannheim, Germany. Once the site of a large DIY store, it is now a shopping mall with 65 brands, a hotel, offices, a medical center, and apartments.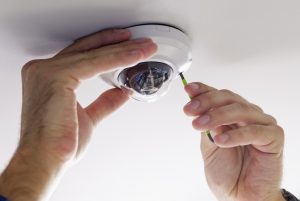 The professionals at Umdasch developed the concept of customer frequency analysis together with the center's official technology partner SAP. 190 cameras were installed throughout the entire center. They served on one hand to provide video surveillance, but they also analyze customer flows and selling habits. The streams of customers coming into the mall through its 12 entrances are counted and their routes and movements analyzed.
Modern technology makes it possible to measure the influence of special promotions and events, respond to weather constraints, and—prosaically—to identify objects left by visitors, collect them, and rapidly hand them back over to the customers at an Infopoint.
Two Stores—Butiq and Porsche Design—are also using this digital tool to determine actual visitor behavior in their stores. The Gender Recognition tool provides immediate and meaningful information on the gender and age of the clientele.
The Activity Visualizer creates a profile of customers' movements in real time. Range managers and visual merchandisers continuously obtain the latest information to support their decisions. Incidentally, this is also a tool that Umdasch customers like to use to analyze customer flows before major refurbishments.
The facts
Project: Planning, design, and implementation of customer frequency analysis, including maintenance, planning, and the fusion of software and hardware in Q6Q7 Mannheim and for the stores Butiq and Porsche Design.
Project period: May to September 2016
Task/Objective: Creating the first integrated people-tracking system in cooperation with SAP
Scope/Digital Products: 190 cameras (type: axis), planning and design, installation throughout the center up to 17 m in the air, maintenance and support