---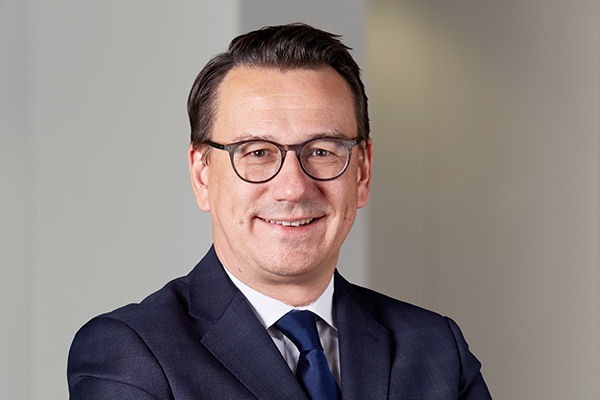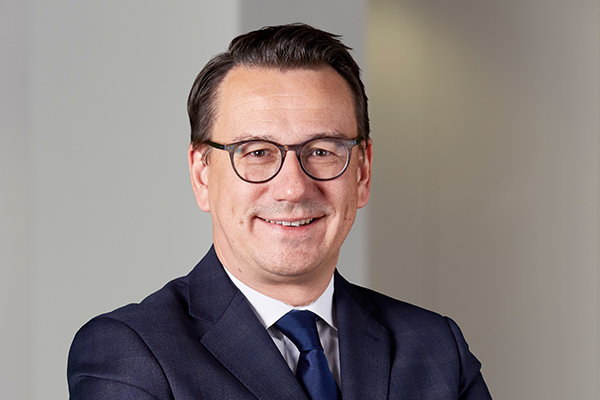 Holger Hosang
Allianz Real Estate
Credit: Allianz Real Estate
Allianz Real Estate has appointed Holger Hosang as Director Germany. Hosang has assumed this role in addition to his previously existing role as Head of Asset Management North & Central Europe and remains responsible for the entire asset management team in Central and Northern Europe. His focus will be on building proximity and networking in the German market. Part of his job will also involve attracting third-party investors from outside the Allianz Group for joint projects. "Holger Hosang is an experienced and well-connected real estate professional who has the best qualifications for this task," said Annette Kröger, CEO of Allianz Real Estate North & Central Europe. She added: "He will provide additional momentum for our business in Germany. Furthermore, this new position demonstrates Germany's significance for our company."
---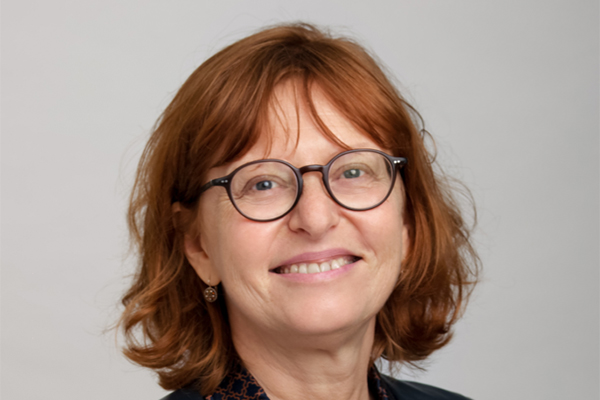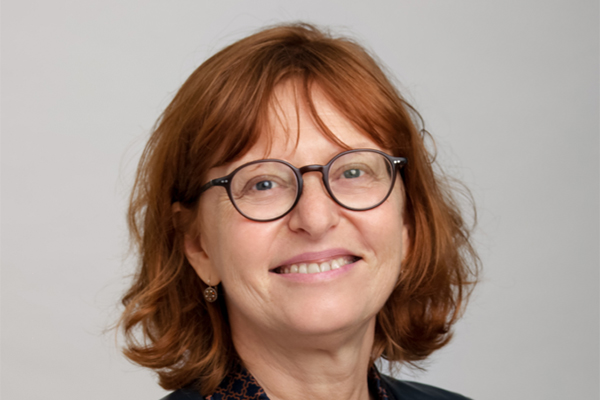 Juliette Brisac
BNP Paribas Real Estate
Credit: BNP Paribas Real Estate
With the appointment of Juliet Brisac, the executive board of BNP Paribas Real Estate now consists of 12 members. The company's management has become even more diversified with the addition of three further representatives from a wide range of different business lines. "The new management direction corresponds to our strategic principles as well as our increasingly international orientation. This way we can reinforce our positioning in core businesses like commercial property development and strengthen key markets like Italy," says Thierry Laroue-Pont, Chairman and CEO of BNP Paribas Real Estate. The 55-year old Brisac joined the executive board as Chief Operating Officer on November 14, 2019. She takes over from Dominique Jones and has held several different positions in various areas within the BNP Paribas Group over the course of her career. With this background, she has a detailed overview of the company and its numerous business areas.
---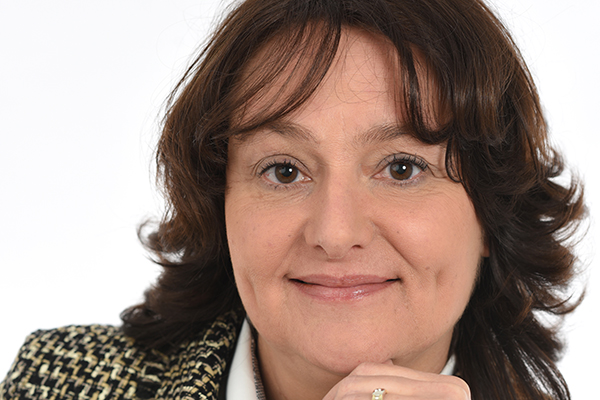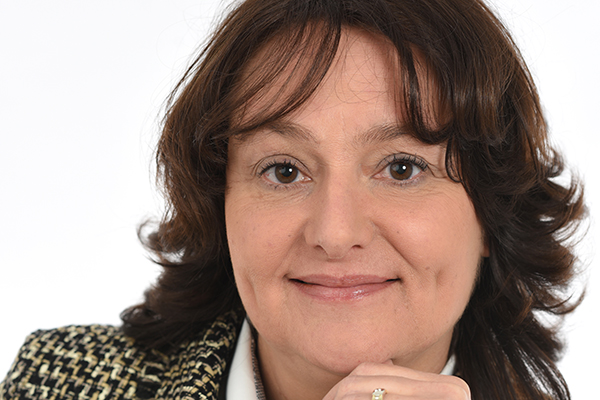 Credit: Bouwinvest
Rianne Vedder has joined Bouwinvest as Chief Financial & Risk Officer (CFRO), effective October 15, 2019. In this position, she will be responsible for the company's Financial Shared Services and will play a key role in the further development of its growth strategy and professionalization. Dick van Hal, CEO of Bouwinvest, said: "We are very pleased with Rianne's appointment as CFRO. Thanks, in particular, to her experience in the field of governance and risk management, she will play a key role in executing our corporate objectives and further optimizing our financial and risk management. She will also play an important role as a sparring partner on the Management Board in her role as Statutory Director." Vedder previously worked as a partner at EY Financial Services Advisory.
---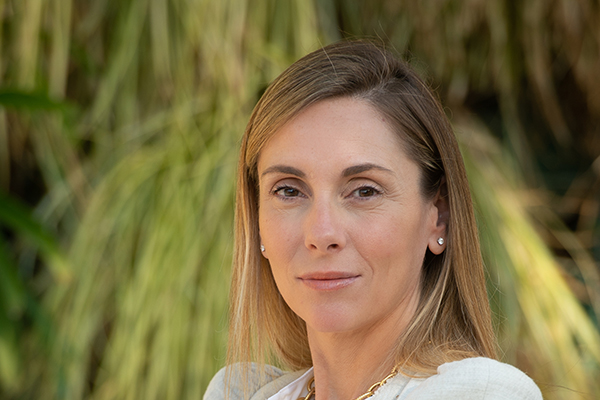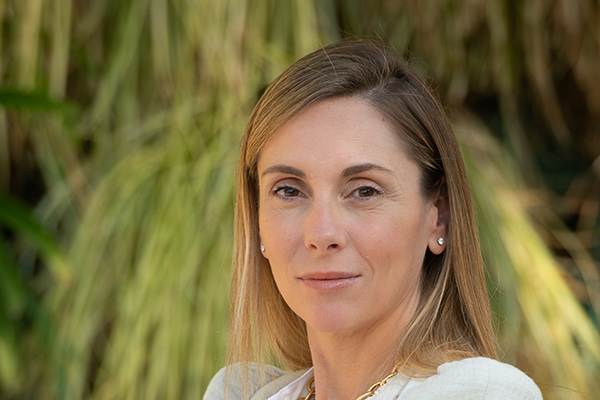 Lola Bañón
Carrefour Property Spain
Credit: Carrefour Property Spain
Lola Bañón has been appointed the new CEO of Carrefour Property Spain, a real estate subsidiary of the Carrefour Group. She succeeds Justo Martín, who had held the position since the inception of Carrefour Property. Bañón joined the Carrefour Group in 2004 as the Head of Supermarket Expansion. In 2009, she was part of the team responsible for launching Carrefour Property in Spain. In 2013, she became the Director of Real Estate Development, and, in 2018, the departments of Operations, Concept and Construction, and Shopping Centers fell under her purview. Bañón participated in the development of La Gavia shopping center in Madrid and As Cancelas in Santiago de Compostela, and, under her management, Carrefour Property developed two of its most iconic projects: FAN in Palma de Mallorca and Holea in Huelva. Born in Almeria, the 41-year-old professional holds a law degree from the Universidad San Pablo-CEU (Madrid) and France's Université Aix-III (Marseille); she also has a Master's Degree in International Private Law.
---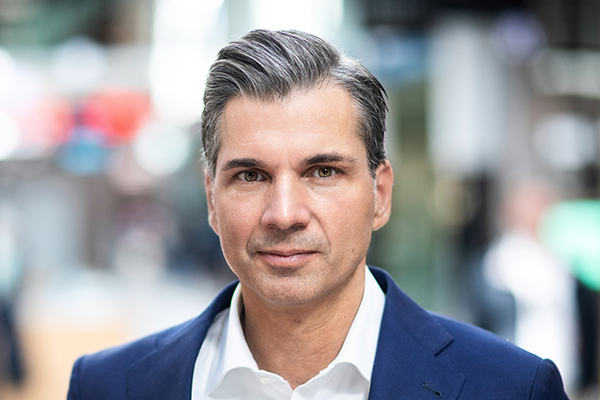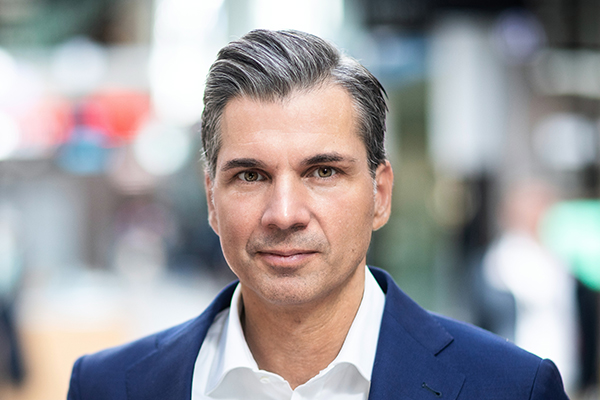 Credit: Citycon
Citycon has recently appointed Peter Dimulkas as Vice President, Marketing, and he will lead the development of marketing for the company's 38 shopping centers in Sweden, Finland, Norway, Denmark, and Estonia. Dimulkas has more than 20 years of experience in marketing and sales in leading, global roles. Among other things, he has developed and implemented commercial strategies for several well-known brands, such as Coca-Cola, Absolut Vodka, and Electrolux. "New consumer preferences and behaviors place new demands on customer experiences at shopping centers. Peter's marketing qualifications are impressive and an important addition to our strategy, which is to develop our centers as urban meeting places that offer a variety of services and experiences that go beyond traditional shopping," said Henrica Ginström, Chief Operating Officer at Citycon.
---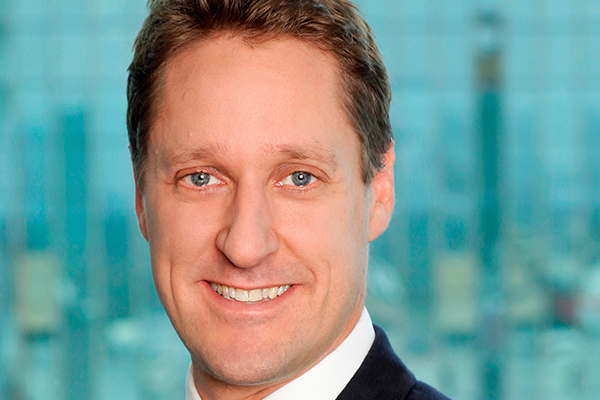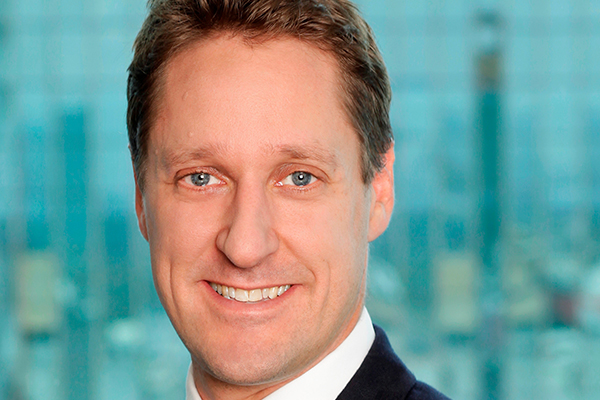 Credit: Cromwell
Cromwell has appointed Nigel Batters as Chief Financial Officer, Europe, with effect from April 2020. Based in Amsterdam, Batters will be responsible for the company's corporate finance operations across Europe. He has a strong international background spanning more than 20 years in commercial finance and property, principally as a senior audit executive with Ernst & Young UK, where he worked with a number of large international companies such as Investec Plc, National Australia Bank (including Clydesdale and Yorkshire Banks), Royal Bank of Scotland, ING Lease, Siemens Financial Services and Chicago Mercantile Exchange from 2004 to 2011, as well as a stint at ABN Amro. Batters is a Chartered Accountant, Registered Company Auditor and is currently the Audit Partner at the mid-tier Australian Chartered Accounting firm, Baker Tilly Pitcher Partners. Commenting on the appointment, Michael Wilde, Chief Financial Officer Cromwell Property Group, said, "Nigel is extremely familiar with the Group's finances and operations, having worked alongside Cromwell since 2013 when he became the lead engagement partner on the Group audit."
---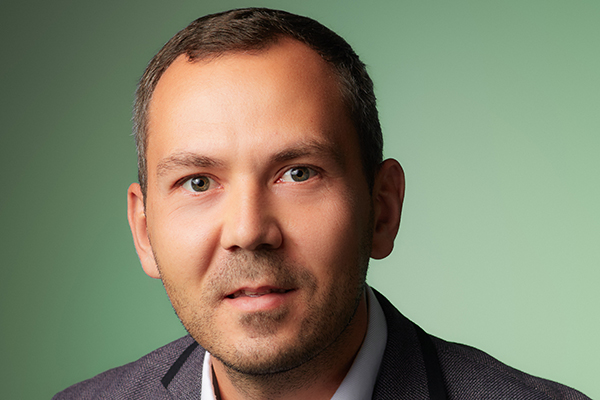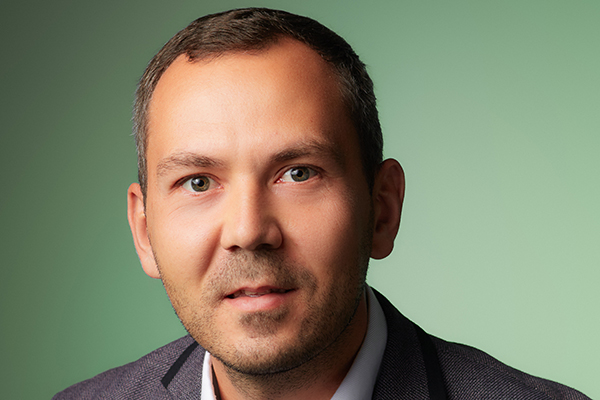 Dan Nastase
Cushman & Wakefield Echinox
Credit: Cushman & Wakefield
Cushman & Wakefield Echinox consolidates its team by recruiting Dan Nastase as Property Manager within the Asset Services department. Nastase will take over the coordination of Penny Market shopping centers portfolio, consisting of 25,000 sq m of commercial spaces located in Buzău, Brăila, Târgovişte, Ploieşti and Bucharest. Within the five projects there are five discount Penny stores opened and the commercial offer has been diversified according to the specifics of each location, with Decathlon, Deichmann, JYSK, Pepco, Takko and ZooCenter retail stores. Nastase will act as Property Manager and will maintain the relationship with the tenants, coordinate the suppliers and the teams that ensure the specific activities of a building, identify new opportunities for the growth of the business and deliver services in accordance with the contracts signed. He is a specialist with over 10 years of experience in real estate, and has coordinated Leasing, Facility and Project Management activities for office and commercial properties within Jupiter Group and Krammer & Wagner.
---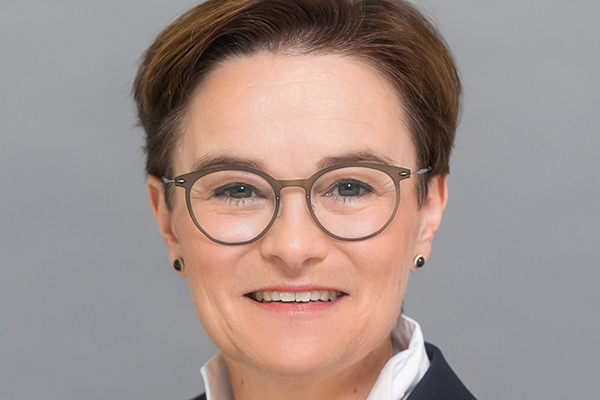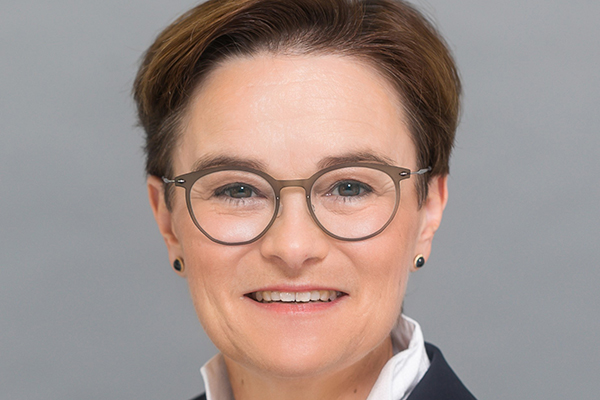 Susanne Klaußner
Deutsche Investment
Credit: Deutsche Investment
Deutsche Investment has expanded its business area and strengthened its management team: via the establishment of the new company DIR Deutsche Investment Retail GmbH in October 2019, the retail asset class (food retailing) was launched. Its management was taken over by retail expert Susanne Klaußner on December 1, 2019. In the future, DIR Deutsche Investment Retail GmbH will be responsible for transaction, asset, and property management for the retail asset class, focusing on food-anchored local supply and specialty shopping centers, full-range food retailers, and discounters. Klaußner has been active in the real estate industry for 35 years and is regarded as one of the leading experts when it comes to retail real estate in the specialist stores and retail parks segment. Until March 2019, she served as Chief Executive Officer of GRR AG and Managing Director of GRR Real Estate Management GmbH. At the Real Estate Women Summit in 2015, she was named Manager of the Year in the real estate industry.
---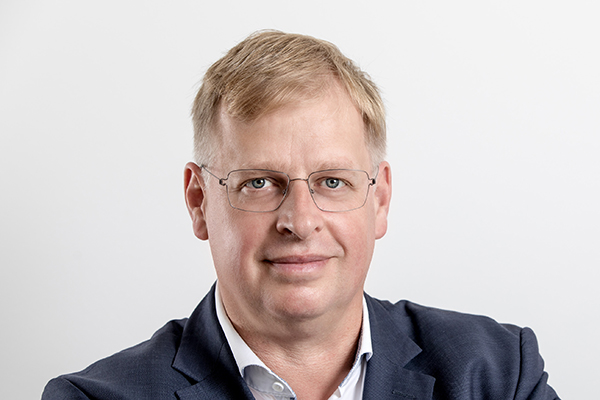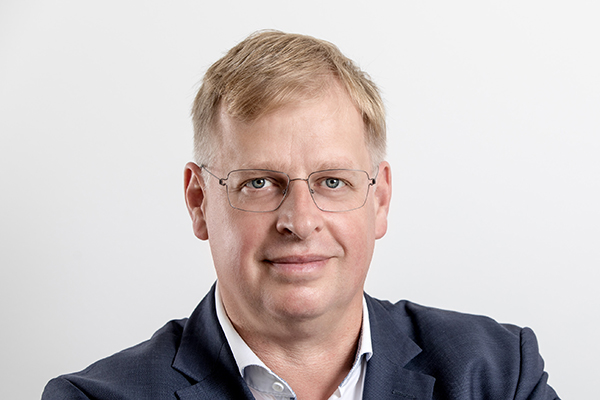 Hans-Peter Hähnlein
Equilis
Credit: Equilis
Equilis intends to develop its position in one of the most important European real estate markets and has, therefore, opened its own office in Germany, with its headquarters in Berlin. Hans-Peter Hähnlein has been CEO of the German subsidiary since August 2019. "With the expansion of business in the new European offices, Equilis intends to contribute to and continue to participate in sustainable and successful growth in Europe," said Carl Mestdagh, Executive Chairman and Founder. "We are looking forward to introducing our ideas and visions to the German market and to developing new buildings. We are convinced that real estate contributes to the well-being and satisfaction of people. At the same time, we want our future-oriented developments to make the world we live in more pleasant and comfortable for tenants as well as for all other people."
---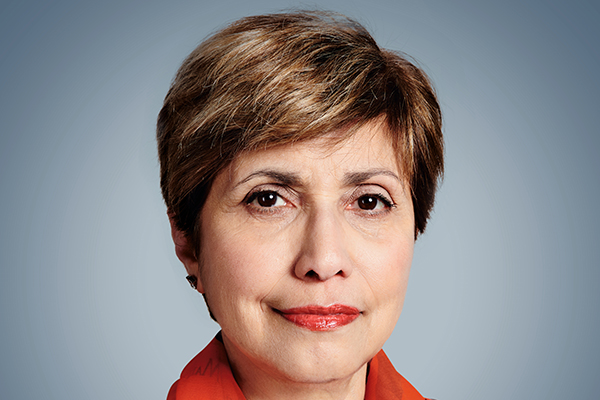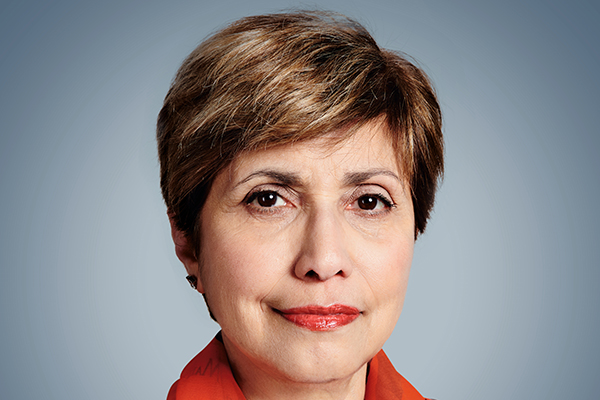 Credit: Hammerson
Hammerson has announced the appointment of Méka Brunel as a Non-Executive Director, effective December 1, 2019. She will also become a member of the Investment & Disposal Committee as well as the Nomination Committee. Brunel is the Chief Executive of Gecina. She has built a long and successful career within the real estate industry. Her early career saw her involved in construction, undertaking various roles delivering major residential and office development sites and managing office portfolios. In 2003, she joined Gecina as Executive Director of Strategic Development, when the company she was working for merged with the business. In 2006, Brunel was appointed Chief Executive of Eurosic, the office REIT, a role she held for three years before becoming European President of Ivanhoé Cambridge Inc. in 2009. She returned to Gecina in 2014, joining the Board as a Non-Executive Director before being appointed as its Chief Executive in 2017.
---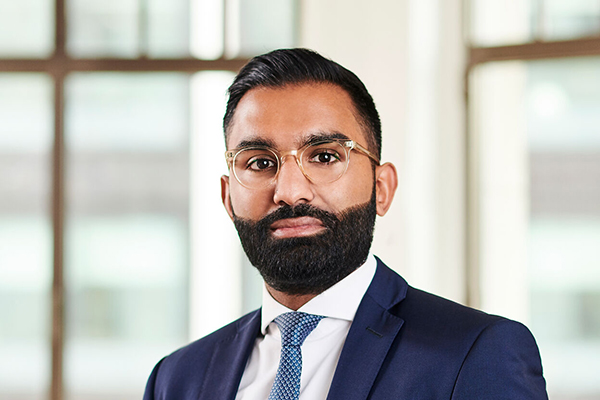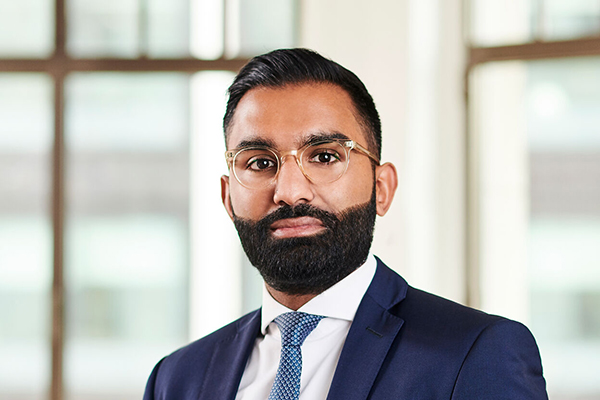 Ajay Phull
Ivanhoé Cambridge
Credit: Ivanhoé Cambridge
Ivanhoé Cambridge has appointed Ajay Phull as Head of Investments, UK. In this role, he will be responsible for all investment activities in the UK, strengthening the company's pan-European growth strategy. Phull will be based in London and will report to Arnaud Malbos, Head of Investments, Europe. Phull has more than a decade of experience in the real estate and investment business, most recently as Vice President of Vanke, a real estate investment and development company. He previously worked for the opportunistic private equity real estate investor Brockton Capital. Phull began his career as a member of PwC's Real Estate Corporate Finance and Restructuring team. He is a certified Member of the Royal Institution of Chartered Surveyors (MRICS) and holds a Bachelor of Science degree (Honors) in Land Management from Reading University.
---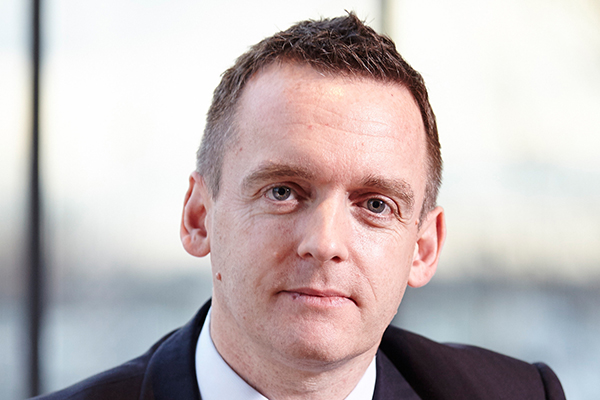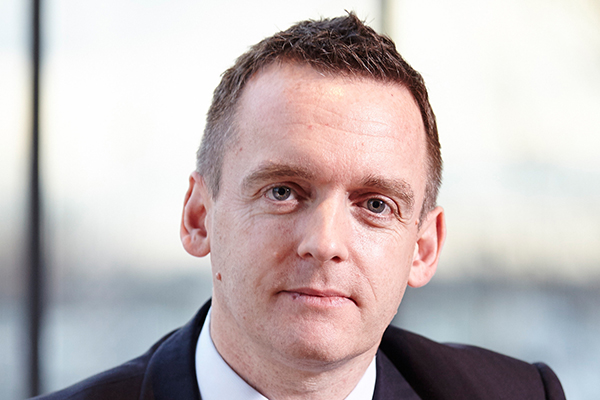 Credit: Landsec
On November 22, 2019, Land Securities Group PLC announced that Mark Allan is to be appointed as its next CEO. Allan is currently CEO of St Modwen Properties Plc, a role he has held since November 1, 2016. He joined St Modwen Properties Plc from The Unite Group plc, where he was CEO from 2006 until May 2016. Allan is a qualified Chartered Accountant and a member of the Royal Institution of Chartered Surveyors. He will take up the new role, and become an Executive Director, with effect from a date to be confirmed but by no later than June 1, 2020. Commenting on the appointment, Cressida Hogg, Chairman of Landsec, said: "I am delighted to announce that Mark is to join Landsec as our next CEO. Mark has been a highly successful CEO of two companies in the property sector. He has demonstrated strong management skills and the strategic insights that we believe will build on the strengths of our business today and be invaluable for the next phase of Landsec's evolution."
---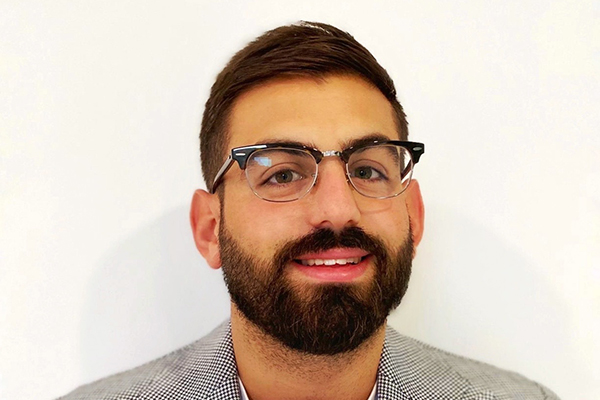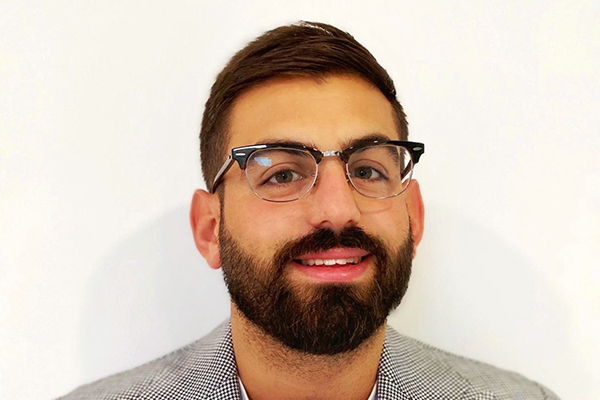 Denizer Ibrahim
LGIM Real Assets
Credit: LGIM Real Assets
LGIM Real Assets (Legal & General) has announced the appointment of Denizer Ibrahim to the new role of Head of Retail and Futuring as it refreshes its business approach to retail, prioritizing great locations, top-level service, and strong partnerships. Ibrahim, who has a background as a designer and an urbanist and who is set to report to Michael Barrie, Head of Fund Management, has extensive experience in retail and rebuilding urban environments for the future. Most recently, he served as Director, Head of Commercial Placemaking and Masterplanning at BNP Paribas Real Estate; prior to that, he spent time at Appear Here and the London School of Economics' Cities Programme. His role forms an important part of Legal & General's strategy, ensuring that it continues to challenge retail market conventions.
---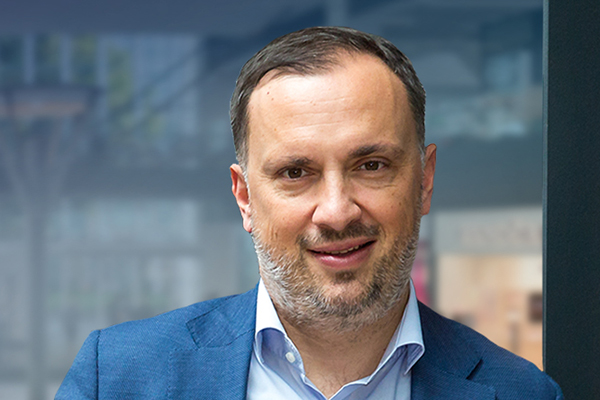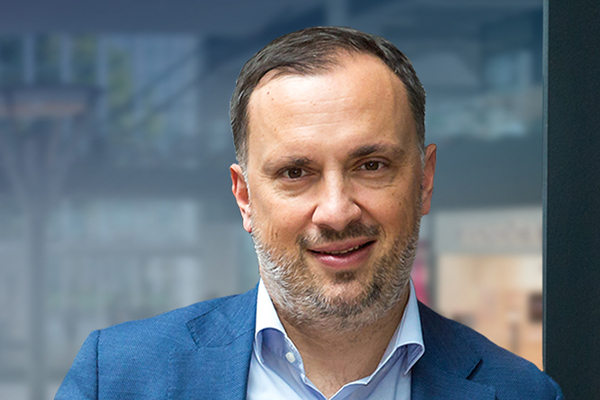 Josip Kardun
Multi Corporation
Credit: Multi Corporation
Multi Corporation has announced the departure of Josip Kardun as CEO, effective November 1, 2019. Kardun was appointed to the Management Board in 2017, and, after two and a half years at Multi, decided to step down to pursue personal business interests. Steven Poelman, Chief Financial Officer of Multi Corporation, said: "On behalf of the Management Board, I wish to express our appreciation for Josip's service to Multi and his excellent management during his tenure. Josip was instrumental in expanding our property management portfolio for institutional investors, aligning Multi's international businesses in one matrix structure, and introducing new procedures and standards to improve business processes and inter-office cooperation. We are grateful for his commitment and dedication and wish him every success in his future endeavors." Patrick van Dooyeweert (Chief Development Officer / Chief Investment Officer), Rüdiger Dany (Chief Operations Officer), and Steven Poelman (Chief Financial Officer) will jointly form the company's Management Board to take the business forward.
---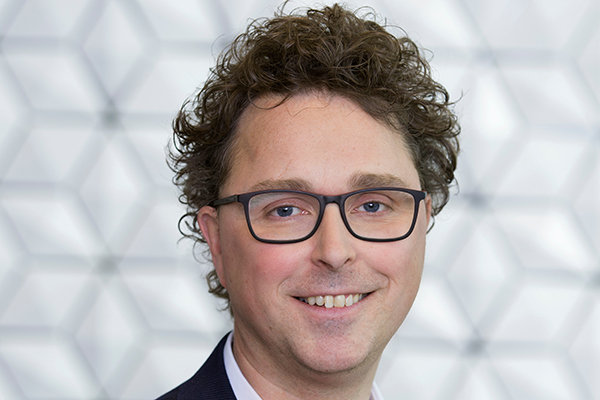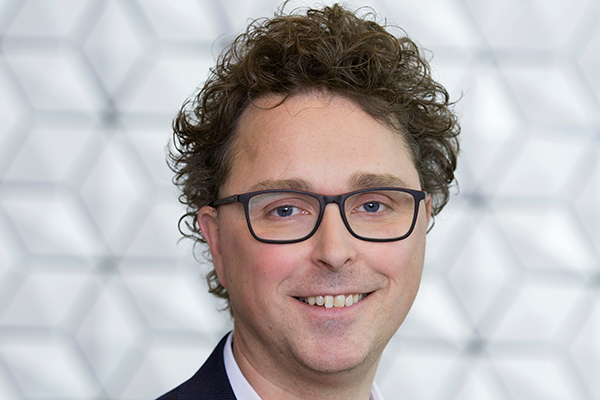 Manolito van Ardenne
Redevco
Credit: Redevco
Redevco has announced the appointment of Manolito van Ardenne to the Board in the position of CFO, effective November 1, 2019. He succeeds Marcel Eggenkamp, who left the company in mid-August. Van Ardenne began his career with Redevco in 2006, and he has had various roles in different areas. His current position is Managing Director Fund Management. Andrew Vaughan, CEO Redevco, said: "I am pleased that we have found an internal candidate to take up the key role of CFO. This is a critical function in the context of fulfilling our acquisition strategy and our third-party investment mandates ambition. Manolito has been with the company for 13 years, during which he gained a deep level of experience in and a broad view of the business. He has demonstrated leadership throughout his career, especially in the financial and investment functions, which makes him an excellent candidate for the job."
---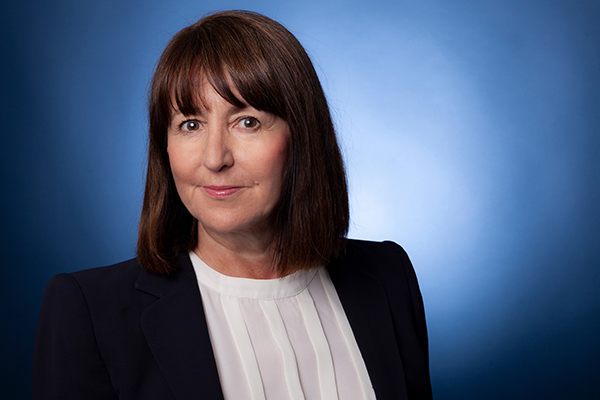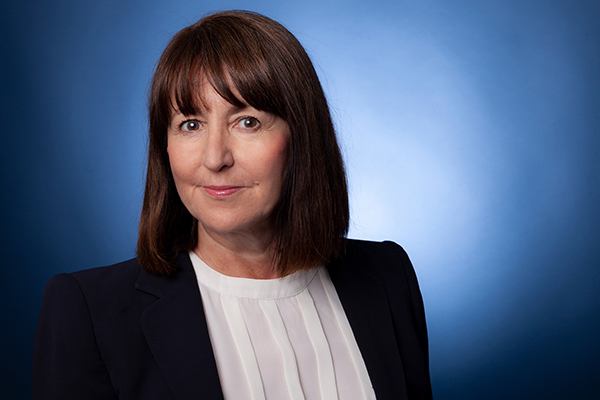 Credit: Revo
The Board of Revo, the organisation that represents the UK's £360 billion retail property and placemaking sector, announced that it has appointed Vivienne King to the position of CEO following a thorough search process. King brings more than 30 years of business, advisory and real estate industry experience and joins from Soho Housing Association, where she has been chief executive for the last three and a half years. She will replace Ed Cooke, who recently announced his intention to step down from the organisation after 11 years, in March 2020. Mark Robinson, Revo President, said: "The caliber of the candidates who we interviewed for the position of CEO is a testament to the leading role Revo is now playing in the industry. We're very pleased to be appointing an industry leader with a fabulous track record in commercial delivery, but more importantly someone who shares our collective vision and values. Additionally, Vivienne's background in helping shape government policy will maintain and enhance Revo's voice at this crucial time."
---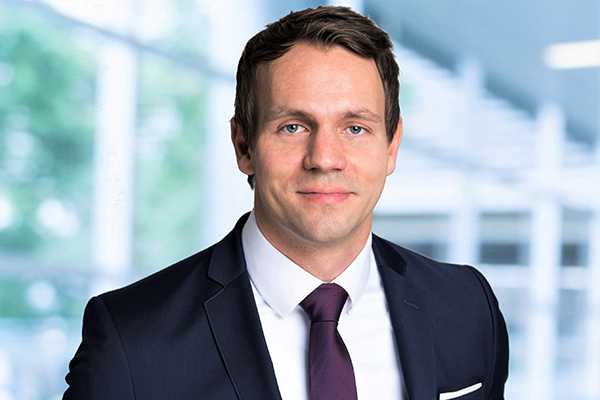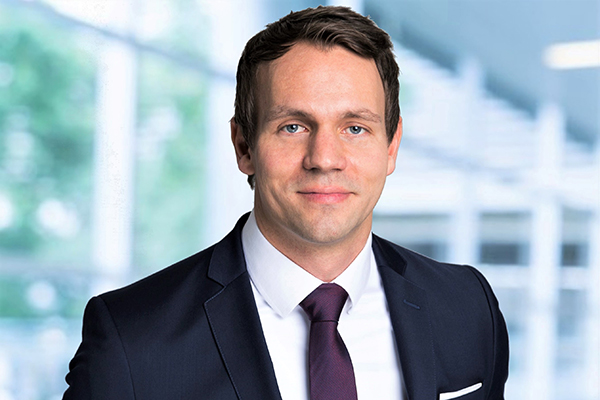 Constantin Wiesmann
Unibail-Rodamco-Westfield Germany
Credit: URW
Constantin Wiesmann has been responsible for leasing at Unibail-Rodamco-Westfield (URW) Germany since November 1, 2019. The 35-year-old has taken over the position from Götz Haßmann, who has been with the company since 2002 and has held various management positions, most recently as Director of Leasing. In his last position, Wiesmann served as Global Director Purchasing at Gebrüder Heinemann SE & Co. KG. Wiesmann studied Business Administration and Retail Management in Brühl and Barcelona. Andreas Hohlmann, CEO of URW Germany and Member of the ACROSS Advisory Board, said: "In Constantin Wiesmann, we have gained an internationally experienced expert who has made a name for himself in the retail industry in recent years, both in operational business and at management level. We are convinced that, given the new constellation, we are optimally positioned to meet our requirements for agile leasing and to successfully continue our rental activities in the future."
---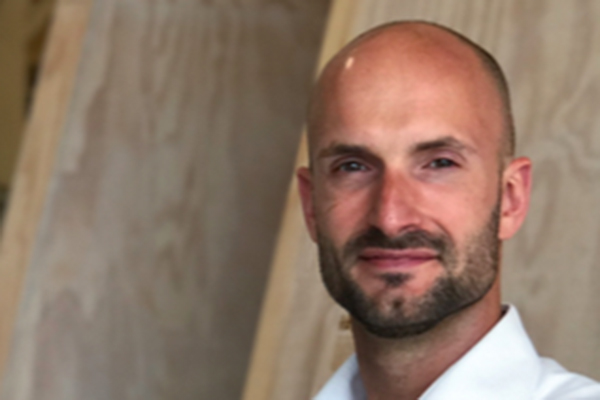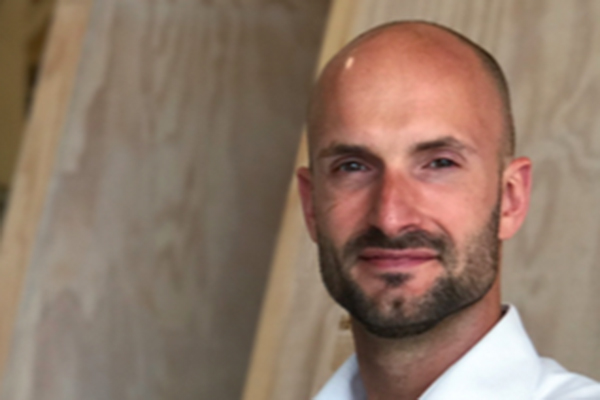 Credit: Wereldhave
Wereldhave has appointed Tim Smeets as Head of Digital Transformation, effective October 1, 2019. Smeets has been active as an advisor and digital strategist at Cognizant Business Consulting and Atos Consulting, and he is an expert in as well as the chairman of the ShoppingTomorrow platform, which investigates and contributes to the transformation of B2C and B2B retail. He has been active in multiple sectors and has more than 15 years of experience in retail in multiple roles, with a track record in information technology and the services sector. Smeets will report to Matthijs Storm, CEO of Wereldhave, who said: "At Wereldhave, we believe that they will be transformed into full-service centers for everyday life. The shape will be determined by customer needs in local communities. Using the latest digital technology, we create data-driven services for such customer needs both now and in the future. They should offer additional reasons to engage with our centers beyond shopping. To capture this, Tim's knowledge, experience, and track record on digital transformation in retail will help Wereldhave to strengthen the attractiveness of our centers for our tenants and visitors."
---