---
AG Real Estate France SAS
Xavier Denis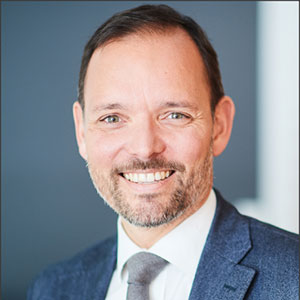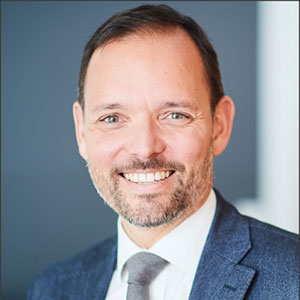 Xavier Denis has been appointed President of AG Real Estate France SAS, replacing Brigitte Gouder de Beauregard. Denis joined AG Real Estate in June 2018 as Chief Development Officer, Member of the Management Committee, and Director of AG Real Estate S.A. He has more than 20 years of real estate and multi-disciplinary, international experience, a civil engineering / architecture degree from the Catholic University of Louvain, and an MBA from Insead.
In the performance of his duties, Denis will be able to draw upon the skills of two general managers, Arnaud Guennoc and Thibault Delamain, Head of Development and Head of Investment and Asset Management respectively. They have been in those positions since the opening of AG Real Estate in Paris in 2012, and they will continue to manage promotional operations and monitor the assets under management, which are estimated at €1.3 billion.
---
British Land
Tim Score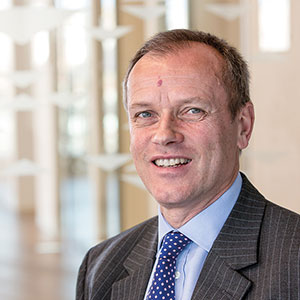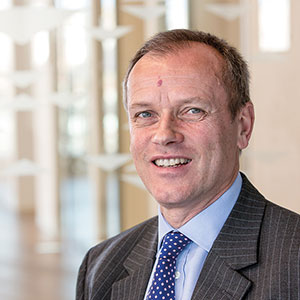 British Land has announced that John Gildersleeve will retire as a non-executive director and step down as chairman of the company at the conclusion of this year's AGM on July 19, 2019. He joined the Board as a non-executive director in 2008 and has served as chairman since January 2013. Upon his retirement, he will be succeeded as chairman by Tim Score (photo). Score has been an independent non-executive director of British Land and Chair of the Audit Committee since 2014. He was previously the Chief Financial Officer of ARM Holdings PLC and is currently a non-executive director at Pearson PLC and HM Treasury. From 2005 to 2014, he was a non-executive director of National Express Group PLC, including time as interim chairman and six years as Senior Independent Director. Upon becoming chairman, Score will cease chairing the British Land Audit Committee.
---
Citycon
Erik Lennhammer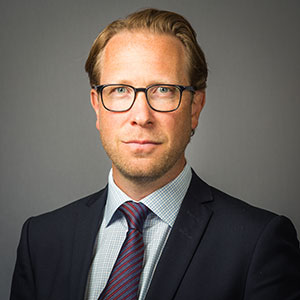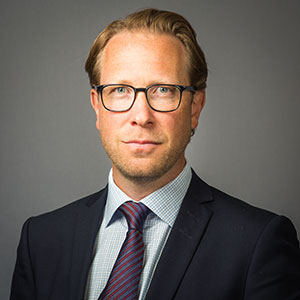 Erik Lennhammar has been appointed Citycon Oyj's Chief Development Officer and member of the Corporate Management Committee. Lennhammar is a Swedish citizen and has a Bachelor's degree in engineering from KHT Royal Institute of Technology in Stockholm, Sweden. He will start in his position in August and will be responsible for property developments in all Citycon countries. Lennhammar has extensive property development experience in the Nordic region from working with various companies. He will join Citycon from his former position as Senior Portfolio Manager of Nuveen Real Estate, where he has been responsible for asset management in the Nordic region. Prior to this he worked in several property development leadership positions in Sweden at Steen&Ström and at NCC.
---
Cromwell Property
Wouter Zwetsloot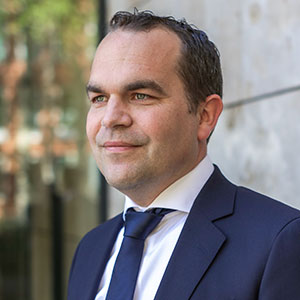 Cromwell Property Group has promoted Wouter Zwetsloot to Head of Real Estate in Europe. In this role, he will take on additional responsibility for the overall property and asset management of Cromwell's €3.7 billion AUM in Europe, as well as continuing to head the Benelux region. Having joined Cromwell in 2008, Zwetsloot has gained extensive knowledge and experience with regard to the European platform and broader investment market from various roles, including as Asset Manager, with responsibility for all assets in the Amsterdam region, and as Head of Investment Management in 2016, prior to becoming Managing Director of Benelux in 2017. In his new role, he will take on additional leadership responsibilities for asset management and property management of the European platform. He will also become more involved in representing the platform and advisory function at the highest level with investors, clients, and partners.
---
Echo Investment
Małgorzata Turek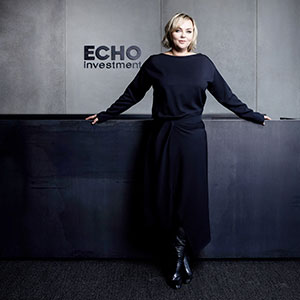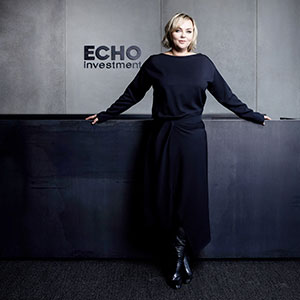 Echo Investment's Supervisory Board has appointed Małgorzata Turek as Member of the Management Board. She will be responsible for investment, divestment, and planning. Turek has more than 20 years of experience in the real estate industry, working for both investment and development companies as well as international law firms. She is a specialist in the field of asset management as well as real estate purchase and sale transactions. Since 2017, she has been the president of newly formed company Globalworth Poland Real Estate, where she is responsible for the organization, the development of a sustainable property portfolio that generates revenues, as well as the establishment of all key functions of the company. She also gained experience at Skanska Property Poland, where, from 2012 to 2017, as Chief Operating Officer, she was responsible for the company's transactions and operations
---
Hammerson
Abby Hughes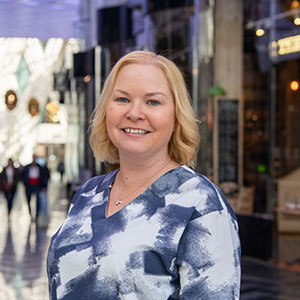 Hammerson has announced that it has appointed Abby Hughes as its new Senior Leasing Manager for F&B and Leisure. Hughes has a wealth of experience from a variety of F&B sectors, including hospitality venues, private equity firms, and multi-site corporate bank and law firms. She also has extensive experience in the fine dining sector, and has worked in partnership with a number of high-profile names, including several Michelin Star chefs. More recently, she managed contract catering at Selfridges and the FT. Kate Orwin, UK Leasing Director, said: "We're delighted to have Abby on board. She has a fantastic breadth of experience and I'm sure she'll be a great addition to the team. It's a really exciting time to be working in F&B and leisure, as there's an incredible range of new concepts and brands coming through, and we're seeing lots of demand for space in our flagship destinations."
---
Icade Santé
Xavier Cheval
Jérôme Lucchini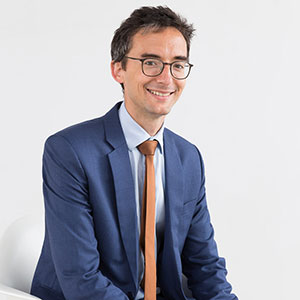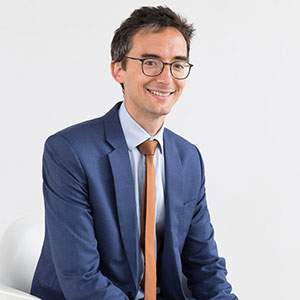 Xavier Cheval (photo) has been appointed CEO of Icade Santé effective April 25, 2019. He will be replacing Françoise Delettre who has announced her retirement. Cheval, 36 years old, is a graduate from École Centrale de Paris and Insead. He began working at Icade Santé in 2011 as manager in the Investment Department and then Chief Investment Officer. He subsequently became Deputy CEO of Icade Santé and has held that position since 2017. Furthermore, Jérôme Lucchini has been appointed General Secretary. Lucchini, 52 years old, holds two law degrees (Master of Advanced Studies & Master) and is a graduate from Sciences Po School of Public Affairs. He began working at SILIC in May 2005 as General Secretary and then Head of Human Resources. Since January 2014, he has been Deputy CEO of Icade Santé and since 2015 Secretary of Icade's Board of Directors.
---
intu Properties
Matthew Roberts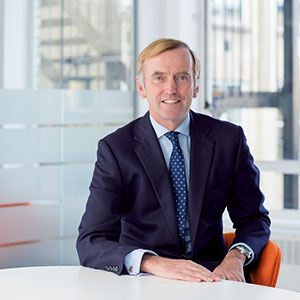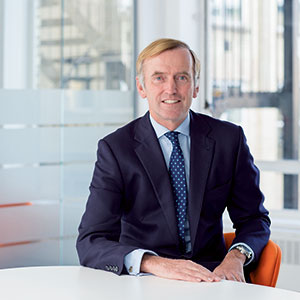 intu Properties announced the appointment of Matthew Roberts as Chief Executive, effective April 29, 2019. He succeeds David Fischel, who stepped down from the Board and left the company on April 26, 2019. The Board appointed Roberts following a rigorous search process that included a number of first-class internal and external candidates. Having been Chief Financial Officer of intu since May 2010, Roberts has excellent real estate and retail experience and detailed knowledge of intu's affairs. He is, therefore, well placed to drive the company's winning destinations strategy, which includes quickly adapting to the changing retail environment, delivering strong underlying individual center performance, and making smart use of capital, including plans to reduce intu's debt to assets ratio to below 50% through disposals, part disposals, and introducing partners to assets. Roberts has a strong track record at intu with regard to successfully recycling capital, with over £1 billion of assets having been sold since he joined intu. Prior to joining intu, he served as CFO of Gala Coral from 2004 to 2008, leading the acquisition of Coral, which resulted in the business becoming the UK's largest private equity owned company at the time. Prior to that, he was Finance Director of Debenhams, managing the company's IPO in 1998 and sale in 2003. He also held senior positions at Top Shop/Top Man and The Burton Group.
---
Landsec
Colette O'Shea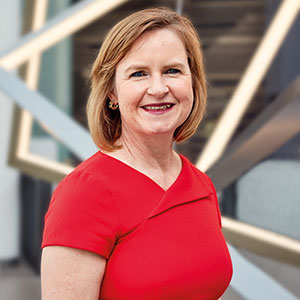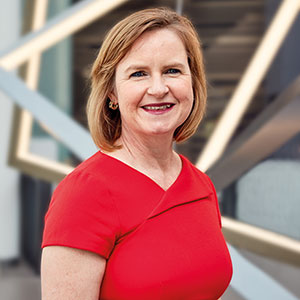 On February 26, 2019 Landsec announced Scott Parsons' resignation as Managing Director, Retail Portfolio and as Executive Director. The company recently announced that Colette O'Shea, Managing Director of the London Portfolio and Executive Director, is responsible for both the London and Retail Portfolios since April 30, 2019.
---
MAS
Werner Behrens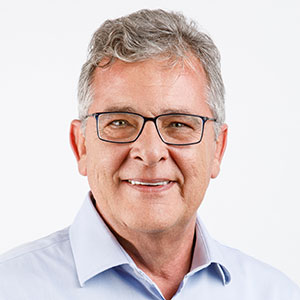 The Board of MAS announced the appointment of Werner Behrens as Chief Executive Officer, effective May 1, 2019. Behrens has a strong track record as a senior management executive, spanning more than 30 years at a number of corporations, including Development Bank of Southern Africa, Nedcor Investment Bank, Nedbank, and Regent Insurance Group. "I am delighted that Werner has agreed to join MAS, and we welcome him to his new role. We undertook a comprehensive recruitment process in search of the right person to lead MAS and received substantial interest in the role. Werner is a strong and dynamic leader with an impressive track record. The Board believes his deal-making capabilities, his willingness to operate from the Isle of Man, as well as his experience and skills in developing and managing important partner relationships qualify him as the best candidate for the CEO role," commented chairperson Ron Spencer.
---
Multi
Antoine Mocachen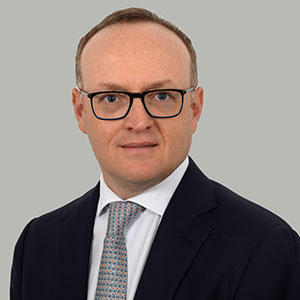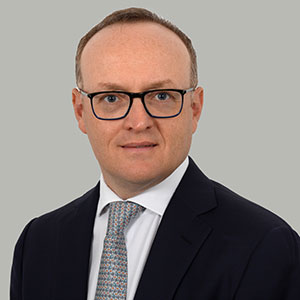 Multi appointed Antoine Mocachen as Managing Director for CEE. Effective June 17, 2019, he will be responsible for the company's activities in Hungary, Poland, Slovakia, and Ukraine. Mocachen succeeds Luca Maganuco, who has filled this position on an interim basis for the past year, in addition to his responsibilities as Managing Director of Multi Italy. Maganuco will now focus fully on the company's Italian business. Mocachen has over 20 years' experience in real estate development, asset management and property management in the shopping center industry in the CEE region and Turkey. During his career, he has worked for major players such as the Simon Property Group, where he held several positions, including Managing Director and board member. He joined Multi Turkey in 2017 as Senior Director Asset Management and was appointed Chief Operational Officer in 2018.
---
The Crown Estate
Dan Labbad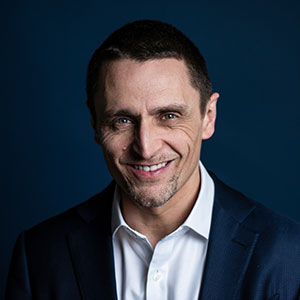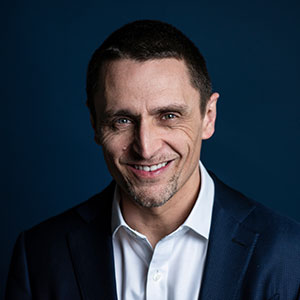 The Crown Estate has announced Dan Labbad as its new Chief Executive. Labbad currently serves as Chief Executive Officer of Lendlease Europe. The appointment follows Dame Alison Nimmo's announcement in July 2018 that she will be stepping down at the end of this year, following the completion of her second four-year term. Chairman, Robin Budenberg, said, "Dan Labbad's appointment is very exciting for The Crown Estate. He brings a unique combination of proven leadership, deep commercial experience and international property expertise. Just as importantly, his long-held commitment to sustainability and broader community benefit aligns with our values and purpose.
---
Unibail-Rodamco-Westfield Germany
Nathalie Lohaus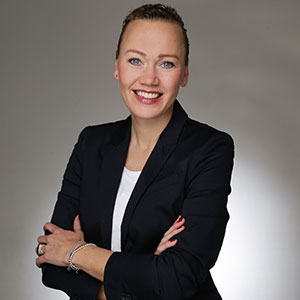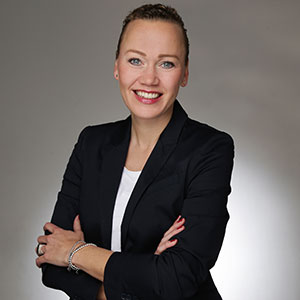 Nathalie Lohaus took over the position of Head of Commercial Partnerships at Unibail-Rodamco-Westfield Germany in March 2019. Her work centers around mall retail in the form of pop-up shops, kiosks, and promotions, the creation of brand experiences via events and collaborations, and the management of media campaigns on digital and stationary advertising spaces. In her previous position within the company, she served as Deputy Head of Shopping Center Management and Center Manager at Ruhr Park Bochum, among other locations. "Nathalie Lohaus is an experienced manager who is very familiar with the operative business and understands the connections between leasing, marketing, events, and branding very well," said Paul-Eric Perchaud, Director of Operations at Unibail-Rodamco-Westfield Germany. As Head of Commercial Partnerships, Lohaus is responsible for the 26 shopping centers in the Group's German management portfolio.
---
Wereldhave
Matthijs Storm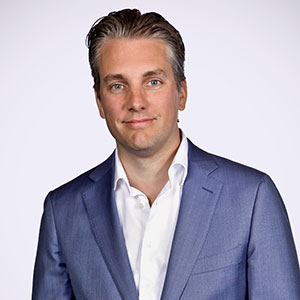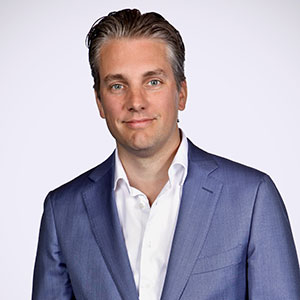 Wereldhave's Supervisory Board announced the proposed nomination of Matthijs Strom as CEO as per August 1, 2019. The 40-year old Strom is an internationally experienced real estate professional with extensive knowledge of real estate and data technology. He currently holds the position of Chief Investment Officer Real Estate & Head of Real Estate Investments and member of the Management team at Kempen Capital Management Investments. Before, he held positions at Clarion Securities (owned by ING Real Estate and thereafter CBRE IM) and Fortis. During his career, Storm has managed a broad variety of real estate investments on all continents.