---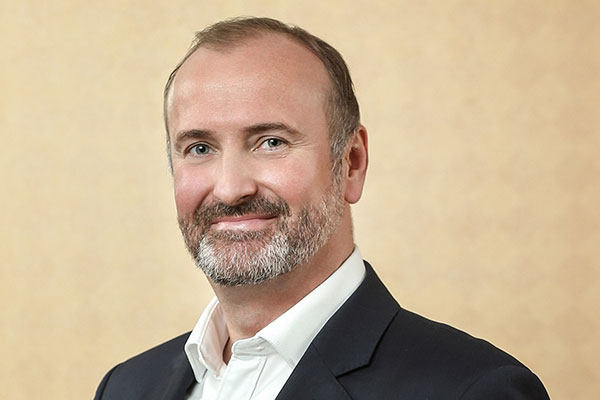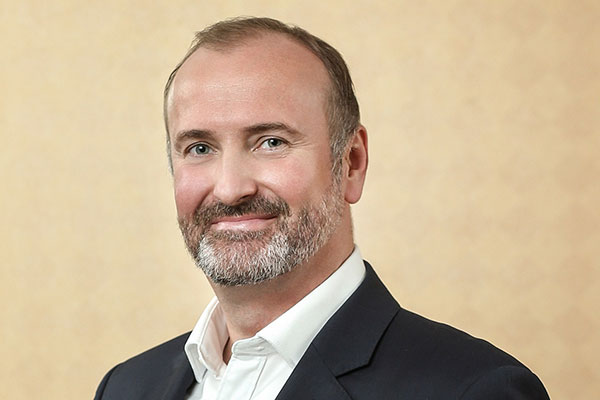 Peter Wojtusiak
APS Real Estate
Credit: APS
Peter Wojtusiak has become the new CEO of APS Real Estate, which is active within CEE and is part of APS Holding. He is responsible for investment transaction origination and execution as well as overseeing two divisions: Casazela, which specializes in real estate portfolio management for banks and institutions, and currently manages real estate valued at more than €150 million, and Syndre, which provides a range of valuation services to private and institutional clients as well as banks and other financial institutions. Wojtusiak has over 20 years of experience in the fields of design, construction, and real estate investment. Prior to joining APS Real Estate, he held the position of Associate Director Capital Markets at CBRE, transacting over €600 million worth of real estate from value-add to core prime assets. Wojtusiak studied architecture at the University of Adelaide in Australia and holds an MBA in Real Estate and Construction Management from UCEM in the United Kingdom.
---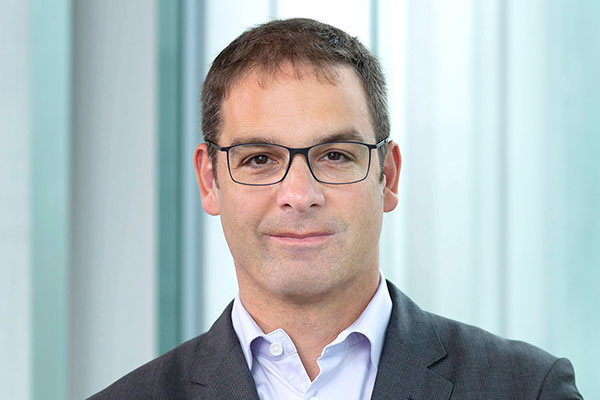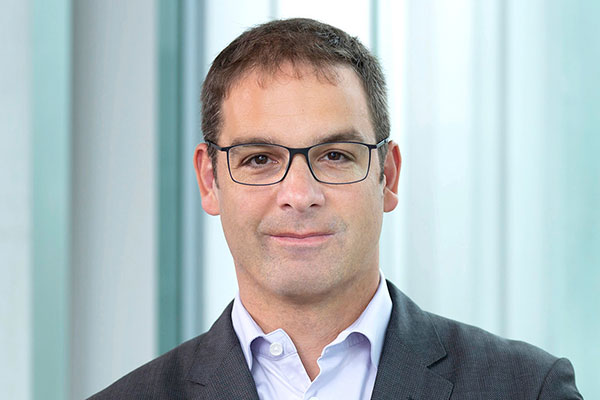 Credit: ATP
Harald Stieber joined ATP Frankfurt's two-person management team in September 2019. The experienced manager will now run the 70-strong team in the Offenbach-based architecture and engineering office alongside Solveig Hillebrecht. He has taken over the role of Managing Director/Architecture from Ulf Bambach, who has transitioned to freelance work after 10 years as partner in Frankfurt. "I like the way in which all disciplines really plan buildings together at ATP, in a spirit of professional cooperation – from the first idea to the execution and even beyond," said Stieber, explaining his choice of a career at ATP. "I am impressed by the rigorous and structured design process that demands clear objectives from the very start and then pursues them with great efficiency."
---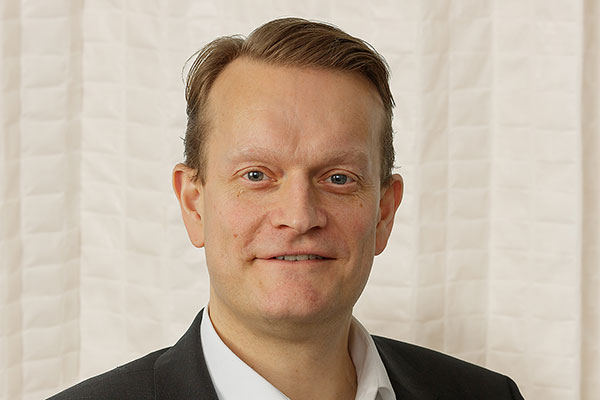 Jes Rovsing
Brunswick Real Estate
Credit: Brunswick Real Estate
Brunswick Real Estate invests across the Nordic region and has assets under management in excess of €2 billion. The focus markets to date have included Sweden and Finland, with the creation of the real estate companies Regio and Kielo. As part of this expansion, Jes Rovsing has been hired as Country Manager for Denmark. He has a versatile background within the real estate industry, most recently as Head of Transactions Denmark at Aberdeen Standard Investments, and comprehensive knowledge of the local market. On 1 February 2020, Rovsing became the first hire in Denmark and additional recruitments are ongoing. The office will be located in Copenhagen, at Østergade 4. Rovsing said: "I am very excited to join Brunswick Real Estate and to take a leading role in establishing operations in Denmark. The business model, long-term strategy, and core values all resonate well with me, and I look forward to growing Brunswick Real Estate in Denmark together with its investors."
---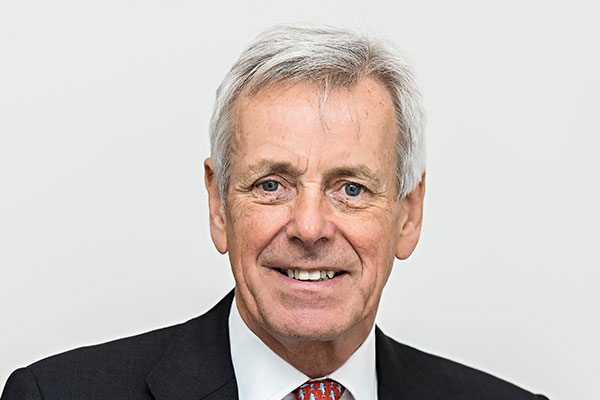 David Hunter
Capital & Regional
Credit: Capital & Regional
Capital & Regional has announced the appointment of David Hunter as non-executive Chairman. Hunter has a track record in supporting growth and representing shareholders in UK and international real estate businesses. His broad experience includes his current roles as Chairman at Custodian REIT Plc and as a non-executive Director of GCP Student Living Plc as well as other previous board-level positions in the UK and overseas. He is a Senior Adviser to ICG-Longbow, the leading real estate debt fund manager. Lawrence Hutchings, Chief Executive of Capital & Regional commented: "David's extensive experience and commercial knowledge will be invaluable to Capital & Regional as we look to further enhance our portfolio and deliver on our community shopping center strategy on behalf of our shareholders."
---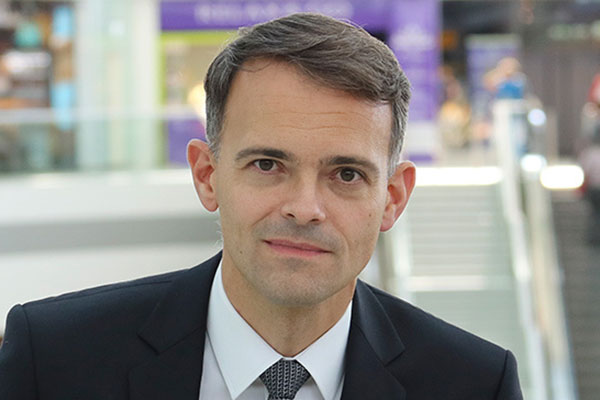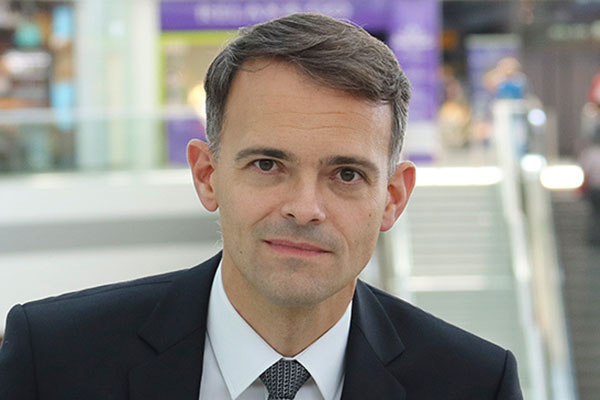 Credit: Ceetra
Patrick Bohl (photo), Sylvie Ngoma, Jana Volíčková, Mariana Pinheiro, and Jennifer Cords have been re-elected as Chairman and Board Members of the Central and Eastern European Travel Retail Association, Ceetra, respectively. Chairman Bohl commented: "We are working in a complex industry, often misunderstood and constantly evolving and changing. Ceetra helps our company to remain in touch with current and future changes to legislation, learn best practices, and expand our network of contacts. Both personally and as a company, we benefit each time this powerful group gets together." For 2020, one focus of the association's agenda is sustainability in the travel retail market. Board member Cords explained: "By bringing together important industry issues for our members, we can illuminate different perspectives for the benefit of all. We are currently working on an Industry Sustainability Initiative to jointly develop an effective and convincing environmental strategy for the travel retail industry in Central and Eastern Europe. We will anticipate and provide valid answers to current customer questions."
---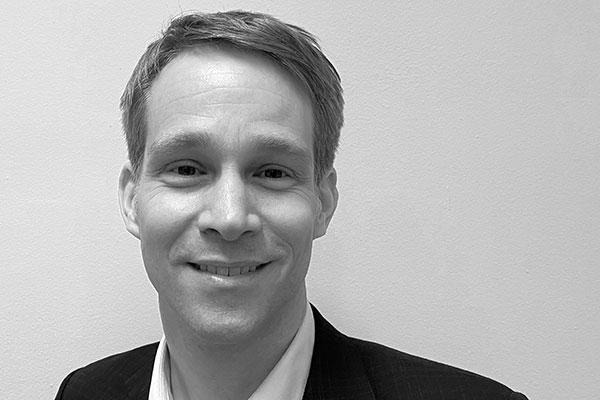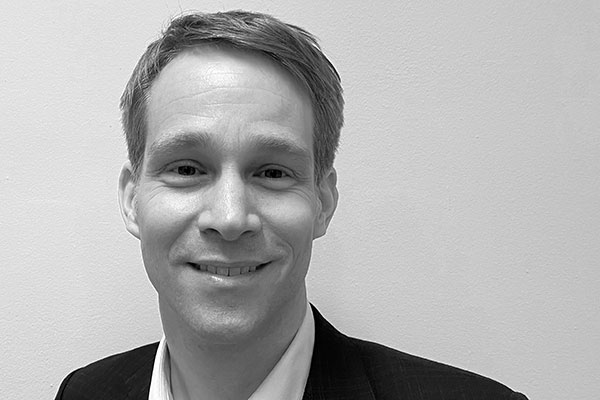 Credit: Greenman
Greenman has announced the appointment of Moritz Lind to the role of Head of Portfolio. Since 1 March 2020, he has been tasked with leading the company's portfolio team based in Berlin in order to support expansion of the German portfolio. Lind has over 12 years of experience in real estate with a clear focus on retail real estate. Prior to joining Greenman, he worked at JLL Retail Asset Management, and from 2013 until its acquisition by JLL in 2016, he worked at Acrest Property Group in Berlin. He has also worked with Savills in Frankfurt and Berlin, dealing with transactions and asset management. Johnnie Wilkinson, CEO and Founder of Greenman, commented: "We are all very much looking forward to working with Moritz, especially given his in-depth knowledge of and experience in the German food retail property market. His expertise fits perfectly with Greenman, and we look forward to continuing our portfolio growth with Moritz".
---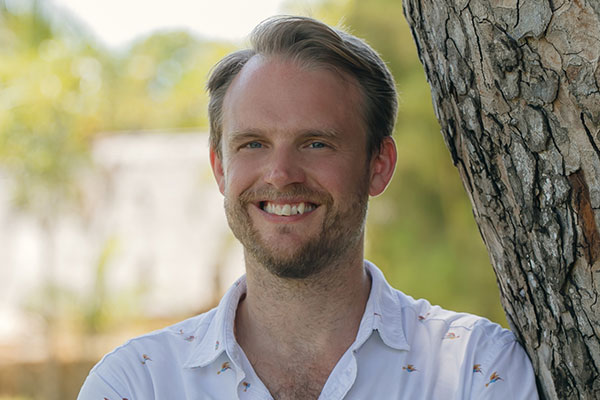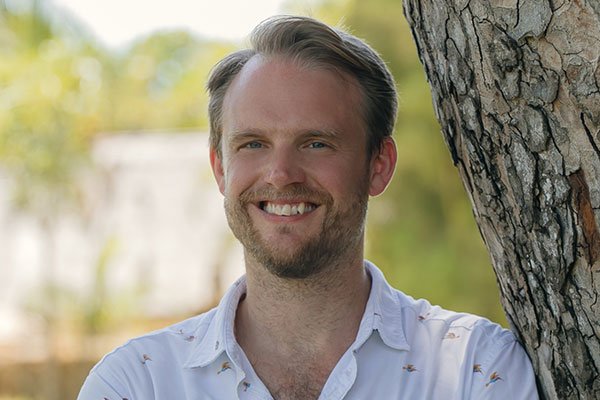 Credit: Kungsleden
Erik Florman is set to become the new Head of Sustainability at Kungsleden. He was most recently employed as Group Manager for Sustainable Business Development at Skanska. Florman has a proven background in sustainability work from his experience in the construction and property sectors, and he has been the driving force behind a large number of sustainability projects. In addition to his role at Skanska, he also served as Acting LEED Manager at the Sweden Green Building Council, with responsibility for the coordination of LEED work in Sweden. "I want to strengthen Kungsleden's positive energy in the community by promoting the establishment of sustainable and attractive city districts. Key issues will include reducing climate impact from operation, tenant adaptations, and new construction. We will also invest in re-use and in building the circular economy," said Florman.
---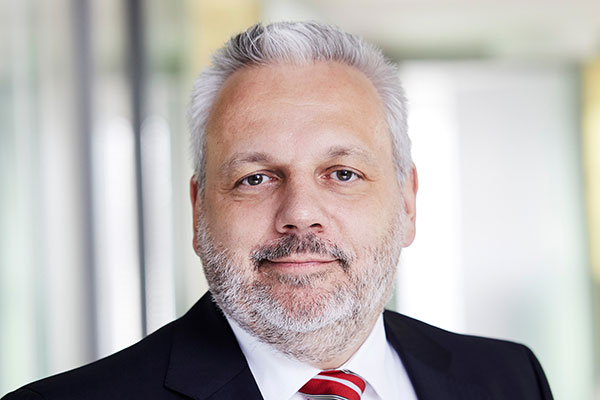 Credit: Mobimo
Manuel Itten, who has been CFO of Mobimo since 2008, is due to leave the company at the end of July 2020. After more than 15 years with Mobimo, he has decided to pursue a new entrepreneurial challenge. Itten joined the company in 2004 as Head of Controlling, before being appointed CFO four years later. During his term of office, Mobimo has developed into one of the country's leading real estate companies and a key player in the Swiss capital market, successfully acquiring and integrating LO Holding Lausanne-Ouchy SA, Dual Real Estate Investment SA, and Immobiliengesellschaft Fadmatt AG. The company's Board of Directors and Executive Board regret Itten's departure. The search for his successor began immediately.
---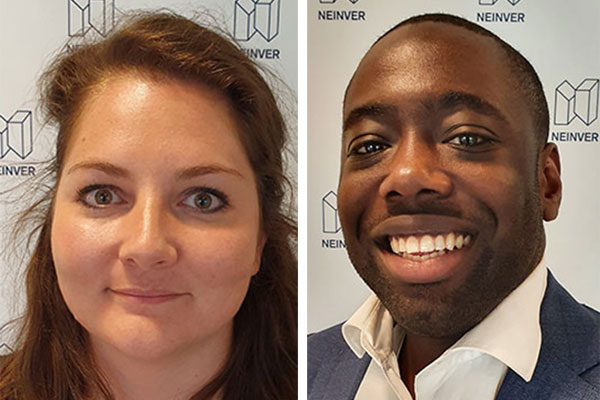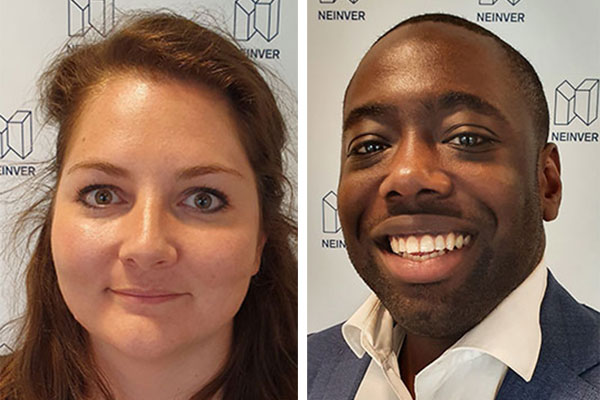 Tessa Morsink
Darrell Dundas
Neinver
Credit: Neinver
Neinver has expanded the Amsterdam The Style Outlets team by two new members. With the autumn opening getting closer, the company has named Darrell Dundas as the center's Retail Manager and Tessa Morsink as Marketing Manager. Dundas has over 10 years of experience in fashion and retail operations as well as a strong track record in supporting large retail and outlet developments. Before joining Neinver, he worked as Retail Executive for McArthurGlen. As new Retail Manager of Amsterdam The Style Outlets, Dundas will be responsible for maximizing the retail performance of brand partners within the center to increase profitability. Morsink has over eight years of marketing experience in the retail industry. In her new role, she will be responsible for positioning the center as a must-visit destination for both domestic and international customers. She comes to Neinver after serving at Unibail Rodamco-Westfield as Senior Marketing Manager, where she was responsible for the marketing strategy of the company's Dutch portfolio.
---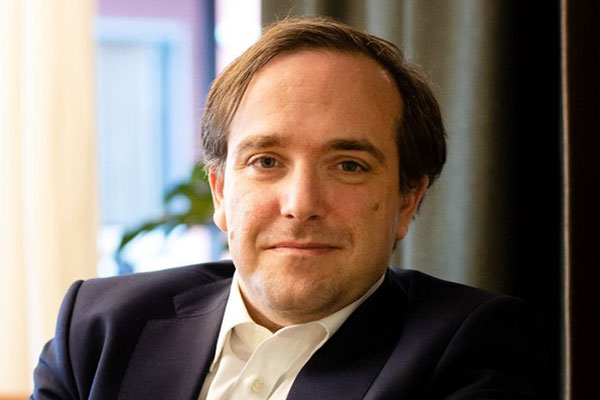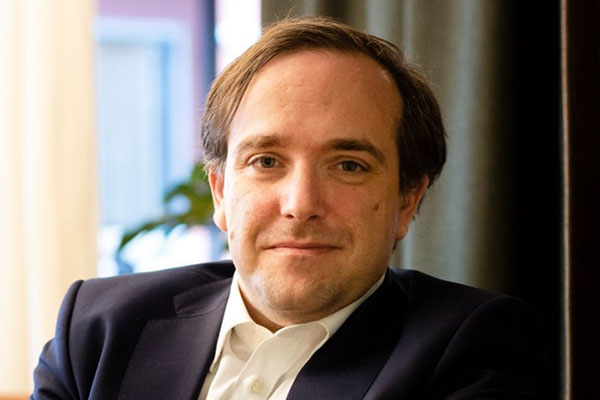 Credit: NREP
In a move to support a growing pipeline of large regional investment opportunities and to continue optimizing available financing options, NREP has hired Emanuele Bena from J.P. Morgen. He will join the company as Head of Capital Markets and will become the first non-Nordic partner in the company. "We ended 2019 with a record-breaking investment momentum, and our pipeline of opportunities is significant. As we strive to realize the full potential of NREP, improving sources of financing will be key. Emanuele has been with J.P. Morgan for 15 years, and he will add substantial capital market experience, as well as valuable support for structural as well as M&A-type deals," said Claus Mathisen, CEO of NREP. As Executive Director for J.P. Morgan's real estate banking in EMEA, Bena has spent a significant amount of time dealing with Nordic transactions. His recent work in the region includes the public tender offer on Technopolis for Kildare Partners and the IPO of Kojamo on the Helsinki Stock Exchange. Bena also advised the Swedish government when the state-owned real estate company Vasakronan was privatized.
---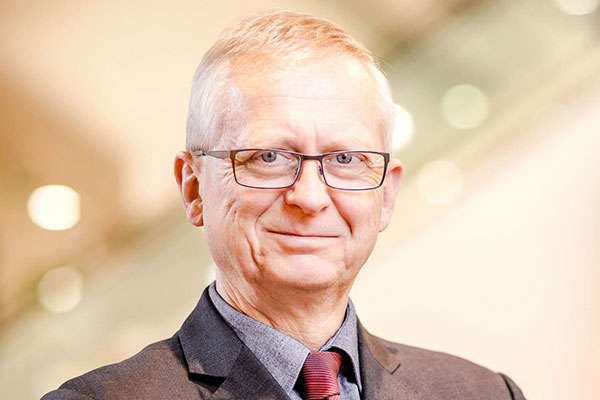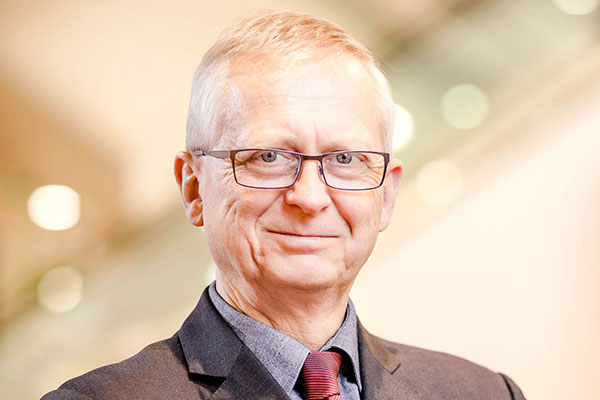 Gerhard Wohlmacher
SES Spar European Shopping Centers
Credit: SES Spar European Shopping Centers
At the beginning of March 2020, Gerhard Wohlmacher (56) took over the management of the long-standing Gerngross department store on Mariahilfer Strasse in Vienna. He has succeeded Nila McCallum, who is leaving the company upon her own request and by mutual agreement. Since 2014, Gerngross has been managed by SES Spar European Shopping Centers, in the same manner as a shopping center, under a service contract for Deka Immobilien, the owner. Wohlmacher has extensive industry know-how as well as many years of experience in property management. Born in Upper Austria, he studied real estate economics and is an internationally certified center manager. Since 1995, he has held management positions in the shopping center industry, in the leasing sector, and in center management for various international companies.
---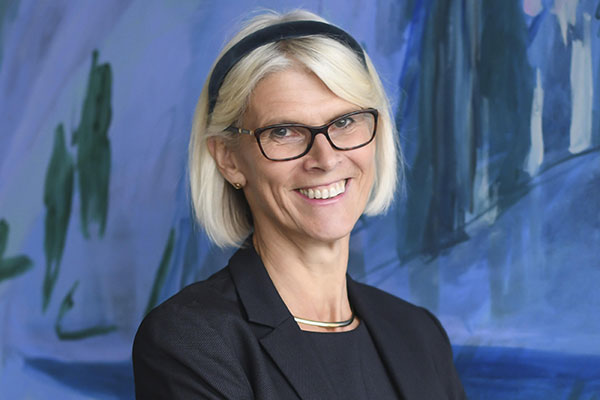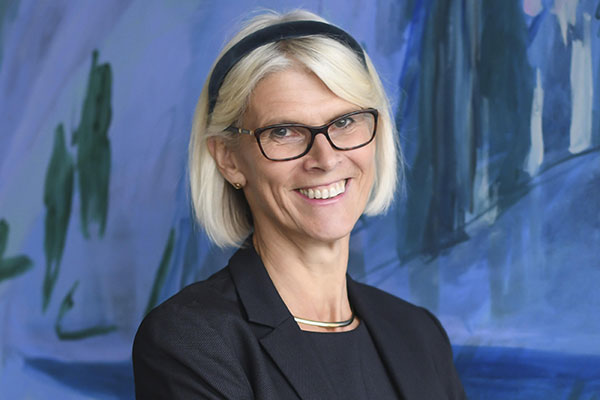 Cathryn Vanderspar
Supermarket Income REIT
Credit: Supermarket Income REIT
On 7 February 2020, the Board of Directors of Supermarket Income REIT announced the appointment of Cathryn Vanderspar as a non-executive director of the Company, with immediate effect. Vanderspar has more than 20 years of experience as a real estate lawyer and is Head of Real Estate Tax at Travers Smith LLP. She specializes in direct and indirect real estate with experience in unauthorized, authorized, and listed funds, across all types of vehicle and asset classes, including real estate, debt, and private equity. Nick Hewson, non-executive Chairman of Supermarket Income REIT, commented:"I am delighted to welcome Cathryn to the Board as a non-executive Director. Her significant real estate and funds experience will be invaluable to the company, and we look forward to working with her."
---