---
AmRest
Ramanurup Sen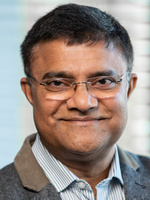 Recently, Ramanurup Sen has been appointed Food Service President at AmRest. In his role, he will be a part of the Executive Team with the responsibility to lead all related aspects of the company's supply chain management, investments, food production, and related services.
Sen has over 30 years of experience in procurement and supply chain management, mainly for consumer-packaged goods and in the restaurant industry. As an industry expert he has worked for companies like Danone, Yum Brands, Starbucks, and Nando's.
Prior to joining AmRest, he was Group Procurement and Supply Chain Director for Nando's overseeing Procurement and Supply Chain Strategy across 23 countries across Europe, Africa, Asia, and America for both the restaurant as well as the consumer pack division. As Food Service President he will manage all of the company's food processes on a global level.
---
Apleona
Michael Lange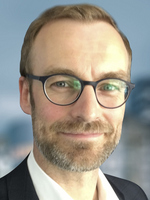 On October 1, 2018, Michael Lange was appointed Chief Digital Officer (CDO) of Apleona. In this function, he reports directly to the CEO, Jochen Keysberg.
Lange, who holds a doctorate in computer science in construction, will be responsible for the Apleona Group's digitization initiatives with Chief Information Officer (CIO) Bernhard Götze. This includes, in particular, the development and implementation of digital solutions that improve the management and use of buildings and facilities in terms of efficiency and user friendliness.
The 43-year-old graduate engineer will contribute his many years of expertise in the real estate services business in the area of corporate strategy and as the key account manager for Apleona's major international customers, while the 52-year-old Götze, who has had overall responsibility for the group's IT since September 2017, will be responsible for technical development, IT strategy, and the implementation of digital solutions.
---
Broadway Malyan
Simon Blore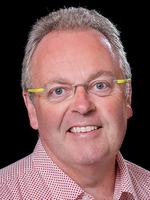 Broadway Malyan has announced a new consultancy partnership with Simon Blore of Blore Design to build on its expertise in the global retail and mixed-use sectors.
Blore was previously based in Hong Kong, where he was Global Managing Director of Benoy before co-founding Lead8, which he left to establish Blore Design in 2018.
He has nearly three decades of experience designing and delivering major international projects, with a specific expertise in mixed-use, transport-oriented developments, and urban frameworks, and said: "Increasingly, our cities and towns are becoming mixed use, denser, more diverse, and more reliant on public transit, but, at the same time, there is a need for each place to be authentic and to celebrate its own uniqueness. Much of our collaboration will be founded upon these principles, and, having met and explored the potential of our collaboration with the senior team at Broadway Malyan, I have no doubt that we have a shared culture and vision of how we see mixed-use design."
---
CBRE
Mark Calder
CBRE has announced the appointment of leisure specialist Mark Calder as Director of its Central London retail team as it continues to bolster its restaurant and leisure offer.
Calder previously worked at BNP Paribas Real Estate, where he led the Central London Restaurant and Leisure team; prior to that, he worked for Restaurant Property. He has more than 10 years of experience in the leisure sector and has advised clients, such as The Portman Estate, Aberdeen Standard, the Berkeley Group, and CBRE Global Investors.
In his new role, Calder will be responsible for leading the leisure team and will focus on strengthening CBRE's leisure expertise in London. He will work with landlords and occupiers to provide strategic advice on new rentals and developments.
Luke Holland, Head of Central London Retail, Investor Services at CBRE, commented: "Mark's appointment will strengthen our leisure offer at a time when the sector is evolving with new innovative concepts. Mark has a wealth of unrivaled experience, strong relationships, as well as a strong reputation in the sector amongst clients, and he will be a fantastic addition to our retail team."
---
Cromwell Property Group
Gwendal Kalkofen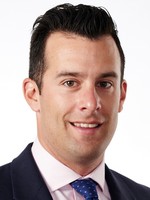 Real estate investor and manager Cromwell Property Group has promoted Gwendal Kalkofen to Head of Real Estate Finance, Europe. In this role, he will be responsible for managing the Group's lending relationships in Europe.
Kalkofen joined Cromwell in 2015 as Capital Markets Manager and oversees the European real estate finance function. He has responsibility for raising new debt and managing existing facilities on behalf of all Cromwell's European funds and mandates, as well as providing advisory and execution services on interest rate hedging and credit risk issues.
Prior to joining Cromwell, he worked within the property finance sector from 2010, holding positions at pbb Deutsche Pfandbriefbank AG and Wells Fargo Bank, acquiring over 10 years of pan-European structured finance experience. He holds an MSc in Economic Geography from the University of Augsburg.
Mark McLaughlin, Managing Director, Europe at Cromwell Property Group, commented: "We are delighted to be able to promote Gwendal from within the organization, which is a testament to the strength of the talent we have in the Cromwell team. I am looking forward to working with him as we continue to grow assets under management in Europe".
---
GRR Group
Oliver Groß, Andreas Freier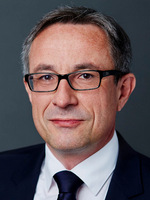 As of October 2, 2018, the Commercial Director, Oliver Groß (photo), and Director of Transaction Management, Andreas Freier, have been appointed to the management team of GRR Real Estate Management GmbH. The management team was expanded due to the strong growth of the Nuremberg-based company, which is specialized in German retail properties.
Just recently in August, the GRR Group started the GRR German Retail Fund No. 3, a new investment fund for retail properties, and took over the biggest portfolio the group has ever acquired for one of its investment funds, for a total amount of approximately 150 million euros.
"It is important that we assign the management team's tasks to a wider team. With this step, we ensure that we are well-positioned for the future to drive our consistent growth," says Susanne Klaußner, CEO of the GRR Group. "Our strong positioning in the market as experts for retail properties means that we can consistently increase our reputation. The board can now focus on fund business and negotiations with national and international investors."
---
Habona
Hans Christian Schmidt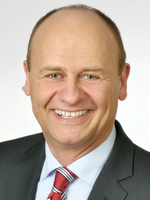 Frankfurt-based fund initiator and asset manager Habona Invest GmbH appointed Hans Christian Schmidt as an additional managing director of the company as from October 1, 2018, alongside Johannes Palla and Guido Küther.
In this function, he will be particularly responsible for asset management and corporate structuring. Schmidt previously spent 13 years as Managing Director at Munich consulting firm Comes Real. Other stages in Schmidt's career included positions at Wertgrund Asset Management GmbH, IC Immobilien Gruppe, Luxembourg open-ended real estate fund IC Invest SICAV, and Aareal Bank.
As a Fellow of the Royal Institution of Chartered Surveyors, Schmidt has been committed to the further professionalization of the real estate industry for many years. He has been a member of the Advisory Board of Habona since 2009.
---
HB Reavis
Steven Skinner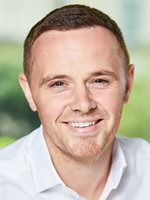 HB Reavis has announced the appointment of Steven Skinner as its new UK Chief Executive. He will oversee ambitious plans for growth across the UK market and will be responsible for the delivery of the current UK portfolio. This includes the major redevelopment of Elizabeth House in Waterloo and over-site development at Farringdon West Crossrail station in the heart of Clerkenwell.
Skinner joined HB Reavis UK in April 2017 as a Director, assuming responsibility for acquisitions, leasing, financing, asset management, and marketing. He will lead an experienced team that includes Kiran Pawar, Development Director, Jan Vesely, Country Head of Procurement, and Joe Martin, Construction Director.
Announcing his appointment, Radim Rimanek, Deputy CEO of HB Reavis Group, said: "I couldn't be more excited to announce Steven's promotion to UK CEO. Since joining HB Reavis, Steven has contributed to the significant growth of our business in the UK, he has been a passionate ambassador of our strategy to deliver remarkable experiences and is an inspiring character."
---
JLL
Emma Tattersall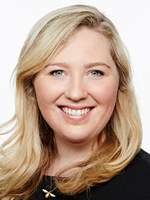 JLL has appointed Emma Tattersall as an associate director in its EMEA retail capital markets team, based in London. As part of the pan-European team, Tattersall will work with local colleagues to provide advice to a broad range of domestic, regional, and global investor clients across the continent.
She joins JLL after four years at Cushman & Wakefield, where she was most recently an associate director on the EMEA retail capital markets team. She is active in diversity groups as Founder of Ladies-Who-Launch, a member of Women Talk Real Estate, and Vice-chair of the ICSC NextGen group. She holds an MSc in Real Estate from the University of Westminster.
Jeremy Eddy, Head of Retail Capital Markets, EMEA, JLL, said: "As the retail industry continues to experience structural change, clients require the most in-depth and up-to-date advice to navigate a changing market and identify the best opportunities. We are delighted to have Emma on board; her relationship management skills and regional experience will make her an asset to clients and colleagues alike."
---
McArthurGlen
Susie McCabe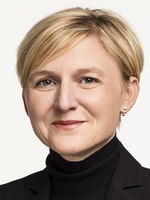 McArthurGlen Group has announced the appointment of Susie McCabe as Deputy Chief Executive Officer. She joins the team from Under Armour, Inc., where she was Senior Vice President of Global Retail for four years, creating and implementing all aspects of the group's worldwide retail strategy.
Prior to that, she spent 16 years at Ralph Lauren Corporation in a number of senior positions in both Ralph Lauren's full price and outlet businesses. In her new role, McCabe reports jointly to McArthurGlen Chairman, J. W. Kaempfer, and CEO, Julia Calabrese.
Kaempfer said: "Julia and I are delighted to welcome Susie to McArthurGlen to support us and the team in this newly-created position. Her extensive retail and management experience and her deep knowledge of satisfying the customer will be invaluable as we continue to drive growth, primarily by focusing on the experience of our guests and our brand partners."
---
Multi Turkey
Pınar Yalçınkaya Hacaoğlu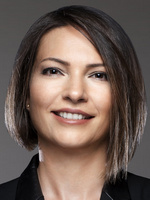 Multi Corporation is pleased to announce the new Management Board of Multi Turkey. Since September 1, 2018, Pınar Yalçınkaya Hacaoğlu has served as Chief Executive Officer.
She succeeds Patrick van Dooyeweert, Managing Director from 2014 to 2018, who is now able to fully focus on his responsibilities as CDO/CIO of Multi Corporation.
Antoine Mocachen has been appointed as Chief Operational Officer. He was previously Senior Director Asset Management.
Lucien Smits has been appointed as Chief Financial Officer and succeeds Michiel Wolters, who will replace Lucien Smits as Financial Director of Multi Ireland.
Yalçınkaya Hacaoğlu has over 19 years' experience in leasing, asset management, shopping center management, acquisition, development, and redevelopment. She previously worked for Bilkent Holding, where she was responsible for the development of various shopping centers. In 2006, she joined ECE Turkey, where she held several positions and was appointed CEO in 2017.
---
Nordic Council of Shopping Centers
Kajsa Hernell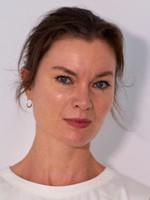 The Nordic Council of Shopping Centers (NCSC) is pleased to welcome Kajsa Hernell as the new Managing Director. Hernell previously served as the manager of the Sveriges Textilhandlare organization and began her current position in mid-September.
She succeeds Marika Wærn, who is leaving NCSC after five years. Hernell has broad experience working for member and nonprofit organizations as well as commercial organizations. In addition, she has both professional and academic international experience. During her time at Sveriges Textilhandlare, the association became a stronger player in the industry.
"I am extremely honored to take on the role as the new Managing Director of NCSC. The industry is experiencing major structural changes, and it is very important that a member organization addresses issues that are relevant and beneficial to its members. Together with the team, I am looking forward to extending the dialogue with members, increasing the value of membership, and being a relevant voice in order to meet the new challenges of the retail landscape", she said.
---
NREP
Claus Mathisen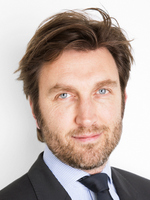 NREP has announced that Claus Mathisen has replaced Mikkel Bülow-Lehnsby as Chief Executive Officer. Bülow-Lehnsby, one of three co-founders of NREP, will continue on a full-time basis on the Executive Committee and will take part in setting the strategic direction, new investment strategies, and business plans for the firm.
"We are fortunate to have someone of Claus Mathisen's caliber and experience for the next step of our journey. Since its establishment in 2005, NREP has gradually incubated and built up several customer-centric real estate businesses and products and has grown to more than 140 professionals in the core investment management organization. It has now reached a size that requires a different mindset and different leadership, which Claus Mathisen brings, while ensuring continuity," commented Bülow-Lehnsby.
From 2008 to 2017, Mathisen was the CEO of Pelican Self Storage, one of the operating platforms that NREP built, which he developed from an idea to one of the leading self-storage companies in Europe. Mathisen has been a core member of NREP's strategic management team since 2008 and has professional experience working at Boston Consulting Group and J.P. Morgan.
---
Queensberry
Andrew Davison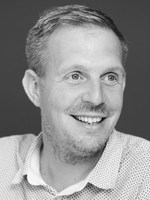 Queensberry has announced three new hires and has made a strategic decision to open a second office located in Sheffield to support expansion of business in the North. The opening of a Northern office will create a more agile and efficient company with immediate access to an increasing number of clients.
This news follows the announcement that Andrew Davison (photo), who has a wealth of redevelopment experience spanning over 10 years in the industry, will join Queensberry as Project Director from Turner Townsend. Davison, a Sheffieldonian, will kick-start the opening of the Northern office and will bring a wealth of local expertise to add to the great regional knowledge the company already has.
He will be joined in October by Michael Norris, who previously worked for Centre Parcs, adding further Project Manager resources. In London, Queensberry has welcomed Charlie Hibbert to its London team. He joins the team from Arcadis LLP and will assist the company in its effort to focus, among other things, on investment analysis and acquisitions for clients and co-investors.
---
Real I. S.
Jochen Schenk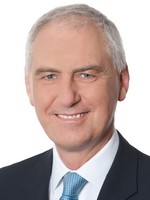 On October 1, 2018, Jochen Schenk became Chairman of the Management Board at real estate asset manager Real I.S. AG, which is part of the BayernLB Group. He succeeds Georg Jewgrafow, who was the head of Real I.S. from 2014 to 2018 and is set to retire at the end of the year. Schenk's deputy will be Bernd Lönner, who has been part of the Management Board since 2017.
There will also be another change in the Management Board: On June 30, 2019, Brigitte Walter is leaving at her own request at the age of 60.
Dr. Edgar Zoller, Chairman of the Supervisory Board at Real I.S. and Deputy CEO of BayernLB commented: "I am pleased that Jochen Schenk, as a superior real estate professional, an outstanding asset management expert, and a seasoned member of the Real I.S. Management Board, is taking over as Chairman of the Board. He provides unparalleled expertise, market proximity, and continuity. I am convinced that he, together with the company's Board of Management team, will lead Real I.S. to continued success in the future. At the same time, I would like to sincerely thank Georg Jewgrafow for his great service to the company, and I wish him all the best for the next stage in his life. I would also like to extend my thanks to Brigitte Walter for her many years of successful service at Real I.S."
---
Schwitzke & Partner
Marie Ernst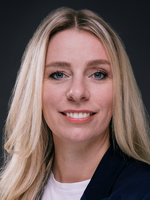 New dual leadership at Schwitzke & Partner: At the beginning of August, Marie Ernst joined the Management Board of the brand experts. Together with Tina Jokisch, she will be tasked with leading the internationally active subsidiary of the Schwitzke Group as well as its teams located in Düsseldorf and Dubai.
Ernst succeeds Richard Wörösch, who led the company for 10 years. By means of the new management duo, Schwitzke & Partner has further positioned itself as future-oriented, with the competence to develop spaces for brands.
With her many years of experience, Ernst provides extensive brand know-how, knowledge of target groups, and expertise in the company's industry. After studying Interior Design at Peter Behrens School of Arts in Düsseldorf, she worked in retail and wholesale at American textile company American Apparel. Afterwards, the Westphalian proved herself in the trade industry by founding her own company, which distributed furniture and interior pieces.
Ernst joined Schwitzke in 2012. Since then, she and her team have developed and implemented holistic retail and shopping center concepts that have received great acclaim in the international industry. The most recent outstanding project that the 38-year-old was responsible for was the Mall of Switzerland, which opened at the end of 2017.
---
SES
Friedrich Einböck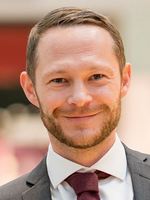 On September 1, 2018, Friedrich Einböck took over as Head of Leasing at SES Spar European Shopping Centers. In this key strategic position, this native of Ried is responsible for the leasing agendas of the approximately 30 shopping locations in six countries and heads the international leasing team. As an experienced real estate expert, Einböck can draw on his professional experience in leasing and shopping center management and is familiar with the industry. After studying business administration and holding several positions in the real estate sector in Vienna and Salzburg, the 37-year-old joined SES in 2010: As a leasing manager, he was responsible, among other things, for the sector mix at the SES centers, and he familiarized himself with international and regional markets as well as current trade trends from the bottom up. In 2014, Einböck was promoted to Senior Leasing Manager. Among his professional highlights were the lease of the Fischapark, Wiener Neustadt, which was expanded in 2015, and the operative participation in the Primark premiere in Sillpark, Innsbruck. In 2016, he took over the center management of the Weberzeile shopping center in Ried as part of the SES portfolio. He will continue to perform this function until the end of the year.
---
VIA Outlets
Otto Ambagtsheer, Peter Stals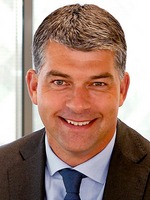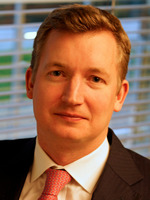 VIA Outlets is pleased to announce the appointment of two newly-created senior management positions to join its growing team of experienced real estate professionals. Otto Ambagtsheer (left) joins as Chief Operating Officer and Peter Stals (right) as Chief Financial Officer.
Ambagtsheer most recently served as Managing Director at Unibail-Rodamco-Westfield for Benelux, a role he held since May 2015. His previous experience includes working as Managing Director Consumer Products & Services at Schiphol Group. Prior to that role, he worked as Director of Real Estate Development at Schiphol Real Estate. He is a graduate of London Business School and holds a Law Degree from Radboud University of Nijmegen.
Stals joins VIA Outlets after nearly five years at BlackRock, where he worked as Vice President and then as Director, serving as Head of Transaction Support and Valuations Secretary for EMEA Real Estate. Prior to that position, he held roles at private equity real estate management firm MGPA (acquired by BlackRock) and within Audit and Advisory at Deloitte.
---
Sign up for our ACROSS Newsletter. Subscribe to ACROSS Magazine.