---
AEW
Arnaud Broussou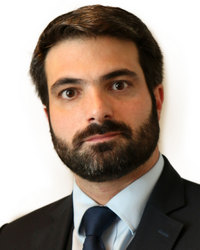 AEW has appointed Arnaud Broussou as Head of Asset Management for its Institutional Division in France.
He will be based in Paris and will report to Raphaël Brault, Head of France – Institutional Division. Broussou joined the company in 2011 as Office Asset Manager before being appointed as Fund Manager in 2014 for a number of mandate portfolios for major institutional clients in France.
Prior to joining AEW, he spent eight years at CBRE Global Investors as an Asset and Fund Manager in charge of residential and hotel departments in France before being promoted to Managing Director of the German platform.
In his new position, Broussou will be responsible for managing a team of approximately 70 employees and will oversee the creation and implementation of property strategies including asset management activities, development, renovation, leasing of space and asset disposals, as well as sustainable development and asset valuation. He holds a master's degree in management science from EM Lyon business school, France.
---
BNP Paribas Real Estate
Marcus Kötschau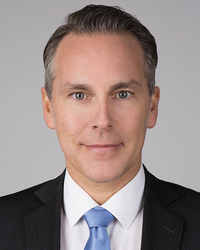 At the beginning of January, BNP Paribas Real Estate further strengthened its retail services division in Berlin and, with Marcus Kötschau, gained a new leader for its regional team.
As director of retail advisory, the certified shopping center manager will work with his team to drive the company's retail activities in Berlin, throughout northeastern Germany, and will take advantage of further potential.
In addition, the 44-year-old will work closely with the Highstreet investment division, and the seven retail teams nationwide. Kötschau has extensive experience in the retail market, and spent 20 years at Engel & Völkers, where he founded and led the retail services division.
Prior to joining BNP Paribas Real Estate, he was a member of the executive board of Prajs & Drimmer Group / Berlinhaus, responsible for the commercial leasing and investment departments of all 21 group companies.
---
CPI Property Group
David Greenbaum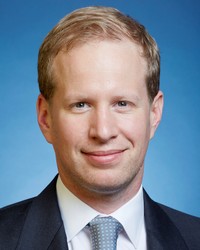 CPI Property Group (CPIPG) announced the appointment of David Greenbaum to the role of Chief Financial Officer with effect from February 2018.
He will focus primarily on the Company's capital structure, external financing, corporate finance, and other strategic matters. Greenbaum joins CPIPG after 15 years at Deutsche Bank, where he was most recently co-head of debt capital markets for the CEEMEA region.
"David brings global financing experience to the senior management team, which we believe is vital as we optimise our capital structure and prepare for the future. We are delighted to have such a high calibre executive join our team," stated Martin Nemecek, CEO & Managing Director of CPI Property Group.
"I am excited to work with such a highly motivated and professional team. CPIPG has established dominant positions in their core markets, and the Company's financing needs are evolving. I look forward to contributing to their future success," said Greenbaum.
---
Gazit-Globe
Chaim Katzmann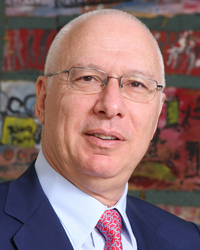 Gazit-Globe announced that Dori J. Segal stepped down as Vice Chairman of the Board of Directors and CEO and from all his other executive roles in the company on January 31, 2018.
Chaim Katzman assumed the position of CEO as of such date. Katzman has served as the Chairman of Gazit-Gobe's Board since May 1995, and also serves as the Chairman of the Board of Directors of Atrium and Citycon and as Non-Executive Vice Chairman of the Board of Directors of Regency Centers.
He serves as the Chairman of the Board of Directors and CEO of Norstar Holdings Inc., the Company's controlling shareholder.
Katzman will step down as Chairman of the Boards of the Company and Norstar prior to assuming the position of CEO of the Company and will thereafter serve as Vice Chairman of the Board of Directors at both the Company and Norstar.
---
Griffin Real Estate
Maciej Dyjas, Nebil Senman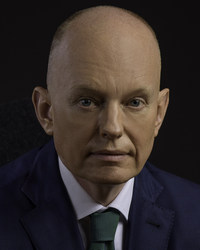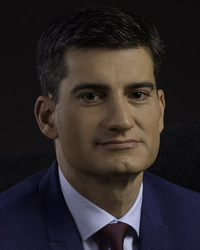 Griffin Real Estate changed its organizational and management structure. Przemysław Krych, who earlier resigned from all positions in the company and related entities, has also given up its ownership share. Maciej Dyjas (photo left) and Nebil Senman, who earlier co-managed and co-owned the company together with Krych, have become the sole managing partners and sole owners of Griffin Real Estate and its related entities.
Recently, the company has undergone a significant reorganization – a number of employees have been promoted, and new senior, highly qualified real estate and private equity specialists have joined the team.
"The so-called M1 deal we closed, namely the acquisition of a portfolio of large format retail facilities, is a totally new challenge to us that will require a substantial strengthening of the team, as well as some organizational changes. The new hires certainly not only have the necessary qualifications, but also the broad experience needed to meet the challenge," said Dyjas.
---
JLL
Frederic Nebendahl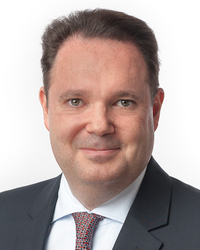 Frederic Nebendahl has been managing JLL's Retail Investment team in Berlin since January 1, 2018.
The business graduate comes from the Becker & Kries Group, where the 46-year old was responsible for the acquisition of all kinds of properties as well as the strategic sale of the group's properties as the Director of Acquisition and Sales.
Before his position at Becker & Kries he worked in Real Estate Asset Management at Hudson Advisors German, among other positions as Regional Director at company's branches in Berlin and Hamburg.
Sandra Ludwig, Head of Retail Investment JLL Germany, said: "Frederic Nebendahl achieved a significant expansion of the company's portfolio in his previous function. We are very happy that such an expert of the market in Berlin with a nationwide network decided to join us. His years of experience in team building and management are very important for us."
---
Knight Frank
Robert Napieralski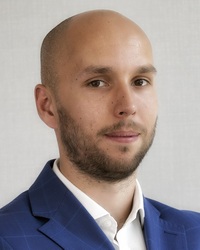 The ranks of retail asset management experts at Knight Frank gained a new strong addition. Robert Napieralski joined the Property Management team as Retail Asset Manager.
He will focus on managing retail properties as well as the planning and implementation of value increasing solutions with support from property marketing, leasing and project management experts.
"Having strengthened the property marketing offer, we grow our department in retail asset management which is the next stage to diversify services and areas of action in this calendar year. At the same time, we are able to offer a full range of asset management tools for our clients and their projects, in both the office and retail sector," commented Aneta Rogowicz-Gała, Head of Property Management.
Napieralski graduated Finance and Accounting at the SGH Warsaw School of Economics, and International Relations at the University of Warsaw. He gained his experience while working for i.a. DTZ, Balmain or CBRE. He is a licensed property manager. Amongst his major successes are the active participation in the due diligence and sale process of the Maximus shopping center, as well as taking five shopping galleries under his management and setting up their financial-operational procedures.
---
Liebrecht & wooD
Magdalena Bartkiewicz-Podoba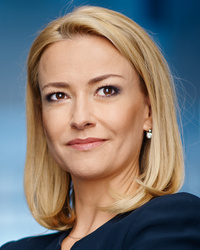 Magdalena Bartkiewicz-Podoba was recently appointed as General Manager of Liebrecht & wooD Poland.
She worked as Legal Department Director and had been co-managing the company's day-to-day operations since 2002, first as board member, then as a partner and shareholder. Bartkiewicz-Podoba also worked as General Counsel, responsible for all major transactions and supervision of legal support to the companies of the Liebrecht & wood Group in Poland, Russia, and Romania.
In 2015, she took a sabbatical for a year. In 2016, she founded a start-up business with two other investors, which is now being run by the remaining founders. As General Manager of Liebrecht & wooD Poland,
Bartkiewicz-Podoba will execute real estate projects in Poland and manage a team of over 60 people at the Group's Warsaw headquarters. Both Founders of the Liebrecht & wooD Group – Marc Lebbe and Patrick Van Den Bossche – will keep their roles as Managing Directors of the Liebrecht & wooD Group.
Bartkiewicz-Podoba graduated from the Faculty of Law and Administration at the University of Warsaw. She also completed British and European Legal Studies at the University of Cambridge in collaboration with Warsaw University and postgraduate studies in negotiation and mediation at the Warsaw School of Social Psychology. In 2005, Bartkiewicz-Podoba became a certified Polish legal advisor.
---
M&G
Michael Stiasny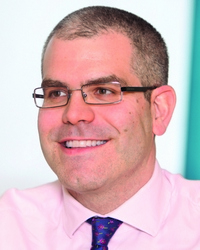 M&G announced that Michael Stiasny will become manager of M&G UK Income Distribution Fund on April 1, 2018, when the current manager, Richard Hughes, retires at the end of March.
With immediate effect, Stiasny will join Sam Ford as co-deputy manager of the fund. Stiasny will continue as fund manager of M&G Charifund, which he has run since November 2016, and deputy fund manager of M&G Recovery Fund.
It was also announced that Wolfgang Bauer is to be appointed manager of the M&G European Inflation Linked Corporate Bond Fund, replacing current manager Jim Leaviss, at the beginning of January 2018. Bauer will continue alongside Jim Leaviss as co-manager of the M&G Absolute Return Bond Fund, and as deputy manager of the M&G Global Corporate Bond Fund and the M&G European Corporate Bond Fund. The investment strategies for both funds will remain the same.
Graham Mason, Chief Investment Officer for equities, multi-asset and retail fixed interest, said: "These appointments are testament to the internal talent we nurture and promote at M&G. Wolfgang and Michael have proven their capability to deliver excellent outcomes for customers and I have every confidence they have the expertise and experience to do a great job in their expanded roles."
---
Neinver
Lenka Kholová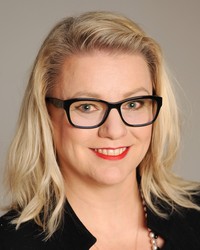 Neinver has appointed Lenka Kholová as the Center Manager of Prague The Style Outlets, the company's first project in the Czech Republic which will open its doors on April 26, 2018.
Kholová, who will oversee the largest outlet center in the Czech Republic, has more than 25 years of experience in the retail sector. She managed Vinohradský Pavilon and Metropole Zličín malls and also has a retail and e-commerce background from managing retail fashion brands Jackpot & Cottonfield and Rogz.
She studied at the London School of Public Relations and The Open University in Prague and holds a certificate from Shopping Center Management Institute.
"I am very excited to be part of this new project. I am convinced that Prague The Style Outlets will become a premium shopping destination for residents and tourists alike, bringing together a top commercial mix, a complete offer of value-added services for customers and an enjoyable environment. The center will also be part of the European portfolio of Neinver, the industry-leading benchmark for outlet management," she commented.
---
Ratisbona
Christian Ehrnsberger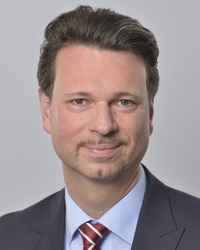 In January, 2018 Ratisbona Handelsimmobilien Group appointed Christian Ehrnsberger as an authorized signatory.
The 49-year-old has been working as a commercial manager for the Regensburg company, which specializes in retail property, since April 2017.
In his new position as a member of the Executive Board, he will also be responsible for the digitalization and IT divisions. Ehrnsberger has previously worked for various companies in leading positions. The business administration graduate has many years of industry and banking experience.
Sebastian Schels, managing partner at Ratisbona, said: "As one of the leading project developers for retail real estate, we will invest even more in the areas of IT and digitization in the future. We are pleased to expand the management team with Christian Ehrnsberger. His many years of experience will significantly support our expansion goals, and help to form the strong foundation necessary to achieve them."
---
Stockmann
Nora Malin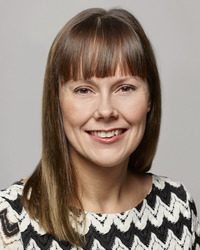 Nora Malin has been appointed as Stockmann's director of corporate development. In her new role, she is responsible for strategic development projects, especially those related to new businesses and growth initiatives.
Malin, who was born in 1975, will also develop the group's management systems and strategy process.
"We want to invest more strongly in, and increase resources for business development. Our goal is to create new opportunities to grow our sales. Nora has been involved in several group development projects, and she has the right expertise for this task", said CEO Lauri Veijalainen.
Malin will continue as a member of the Stockmann management team, reporting to CEO Veijalainen. As part of the management team, in addition to corporate development, she will continue to be accountable for the areas of corporate communications and responsibility. Malin has worked at Stockmann since 2010, and as director of corporate communications since 2013. She previously held various communications positions at Fiskars and Basware.
---
Follow @across_magazine on Twitter and @across.magazine.europe on Facebook, sign up for our ACROSS newsletter and subscribe to ACROSS Magazine.
---