---
Apleona

Steffen Höhn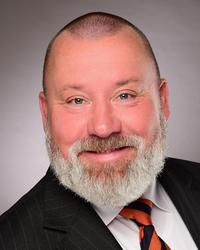 Apleona GVA Real Estate Advisors is strengthening its letting department with the addition of retail specialist Steffen Höhn (50).
Since August 1, 2017, he has been responsible as head of retail agency for leasing retail space and acquiring new leasing mandates all over Germany. Höhn has many years of experience in retail leasing and conception.
Most recently, he led the leasing department at HGHI and worked at Cushman & Wakefield. Between 2007 and 2012, he managed the letting and marketing activities at MAB Development Germany, including opening MyZeil in Frankfurt am Main in 2009.
Daniel Häußermann, a member of Apleona's management board responsible for its real estate consulting business in Germany and continental Europe, commented: "The decrease in vacancy rates is still a significant driver of value growth in our clients' real estate portfolios. Steffen Höhn is an experienced, well-networked retail specialist who brings a lot of expertise in designing and leasing retail space to our rental team."
---
Colliers International

Daniel Stallmach
The new head of retail leasing in North Rhine-Westphalia at Colliers International has been Daniel Stallmach (38) since November 1.
He is thus also responsible for the Cologne location. He succeeds Daniel Hartmann, who was the national head of retail letting at Colliers International in Germany from the spring.
Stallmach previously worked for Comfort for 10 years and Kempers for three. Hartmann commented: "Daniel Stallmach is an outspoken retail leasing specialist who will use his excellent retail expertise to enhance our retail team, which we will continuously expand not only in North Rhine-Westphalia, but also nationwide."
---
Cresta

Daria Kotarska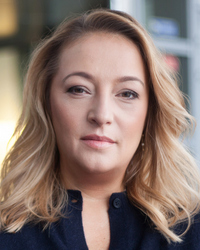 Global tenant-only real estate advisor Cresa has announced that Daria Kotarska, who had worked in commercial real estate for nearly 20 years, joined the retail department of its Polish office in October.
Kotarksa is a senior advisor with responsibility for representing and supporting tenants in negotiations with shopping center and retail park owners and identifying the best store locations for retailers in high streets and office buildings.
She has gained broad experience on the landlord and developer side, which she draws on in tenant representation.
"Poland has a saturated retail market. That's why choosing strategic locations to drive business forward is so important to retailers. While working with landlords, I got to know the advantages and disadvantages of most locations across the country. I'm pleased to be able to capitalize on my knowledge in advising tenants," Kotarska said.
---
EPP

Marek Gładki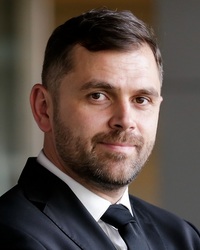 To accompany the dynamic expansion of its portfolio, EPP has decided to build a specialized leasing and asset management department.
The new team will handle all portfolio and asset management functions, including the commercialization and re-commercialization of available space.
The team will be let by Marek Gładki, who until recently was the director of the shopping center commercialization and marketing department at Echo Investment and joined EPP in September.
These experts will support tenants with an aim to improving their turnover and financial results. The team will launch a new, innovative asset management system to modernize and improve the tenant mix at EPP's various malls.
The team will also offer financial, technical, and administrative support in all areas to enhance the assets' operations. "At EPP, cooperation with tenants does not end with signing a lease and collecting the rent. We want to be a trusted partner who is deeply involved with its clients' issues and who is interested in their needs and meets their expectations," said Gładki.
---
Galeria Kaufhof

Roland Neuwald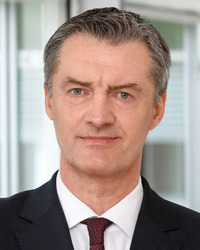 Galeria Kaufhof GmbH's supervisory board has appointed Roland Neuwald as chairman of Galeria Kaufhof GmbH's management board with effect from November 3, 2017.
He succeeds Wolfgang Link, who took over the chairmanship of the board of Germany's leading department store chain in mid-October.
Link explained: "Roland Neuwald is the right mind at the right time for Galeria Kaufhof's leadership in Germany. He is a manager who is passionate about retail and has known the industry for almost 30 years.
Particularly in demanding situations, he has successfully managed and developed companies in the national and European retail sector. With his expertise and experience, Roland Neuwald is a win for Galeria Kaufhof right now.
Over the past four years, Neuwald has been advising international private equity firms on their exposure to the retail sector and, as a director, has been responsible for implementing transformation and growth programs."
---
McArthurGlen

Tom Enraght-Moony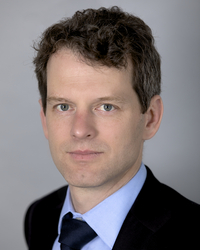 The McArthurGlen Group has announced the appointment of Tom Enraght-Moony as the company's chief customer officer.
In this newly created role, Enraght-Moony will be responsible for ensuring that the rapidly-expanding group continues to deliver and evolve its service to customers and brand partners.
He will sit on the management board and will report jointly to its chairman, J.W. Kaempfer, and CEO, Julia Calabrese. Enraght-Moony joins McArthurGlen with more than 15 years' experience in driving business transformation and growth at tech-enabled consumer brands.
He was most recently CEO of the Leisure Pass Group, the world's largest provider of tourist city passes. Other significant positions include five years with the global online dating leader Match.com, where he was COO and then CEO; Kano, the self-assembly computer kit and coding start-up, where he was COO; the US telecom and wireless provider, Clearwire (now part of Sprint); and AT&T Wireless.
---
Real I.S.

Melanie Grüneke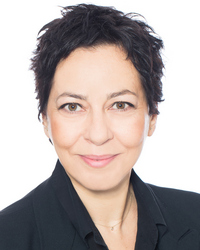 Real I.S. is continuing on its growth trajectory and opened a branch in Amsterdam's Grachtenviertel at the beginning of November this year.
Melanie Grüneke will manage Real I.S. AG's new branch locally in her role as head of the Netherlands branch. "The Netherlands has long been a target market of ours and has meanwhile developed into one of our core markets.
In opening the Amsterdam branch, we will also be represented locally and can manage our investments directly on site, consistently build up our portfolios, and strengthen our network," said Georg Jewgrafow, CEO of Real I.S. AG. The location in Amsterdam will offer commercial as well as technical asset management.
In the medium term, there are plans to have four or five employees locally under Grüneke's direction. The 47-year-old has more than 20 years' experience in the real estate sector and is also specialized in the pan-European asset management of commercial properties.
She previously worked as an international asset manager for Real I.S. in Munich. Prior to that, Grüneke held the position of head of central asset management at IVG Asset Management GmbH.
---
redos

Frank Eckervogt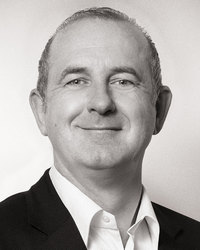 Hamburg-based redos group is expanding its management board with the addition of Frank Eckervogt.
As head of acquisition, the 48-year-old joins Torsten C. Wesch (managing director/head of fund management) and Carsten Wimmer (managing director/head of finance) at the head of the subsidiary redos institutional GmbH.
He has been responsible for buying and selling in this new position since October. Prior to joining redos, Eckervogt worked for almost eight years at Hahn AG—most recently as head of investment and head of acquisitions south.
"Frank Eckervogt is a big win for us," said Oliver Herrmann, redos's co-founder and managing director/head of business development. "We want to expand our market and purchasing activities further in the interests of our customers. With his approximately 15 years of acquisition experience and his extensive network, Frank Eckervogt will provide new impetus to support us on our growth course."
---
Savills

Jaroslav Kaizr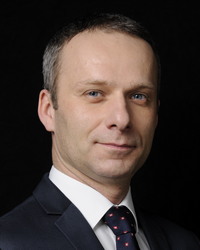 Savills has appointed Jaroslav Kaizr as head of leasing agency for its Czech and Slovak operations. Kaizr has 14 years' experience on both the agency and development sides of the central European real estate sector.
He joins Savills from developer CTP where, as business director, he was responsible for a portfolio of more than 4 million sq m of commercial space in the Czech Republic, Slovakia, Hungary, Poland, and Romania.
Prior to that, he was a partner at Cushman & Wakefield, leading the industrial leasing team for the Czech and Slovak Republics.
"In line with rapidly increasing occupier demand across CEE, we have been expanding our teams and areas of expertise to offer the very best service to our global and domestic client base," commented Ben Maudling, CEO of Savills Czech & Slovak Republics. "Jaroslav is a key appointment for us. He has an excellent track record and I am confident that his extensive knowledge will enable us to establish market-leading leasing agency teams in the Czech and Slovak Republics."
---
Unibail-Rodamco

Nikola Szekely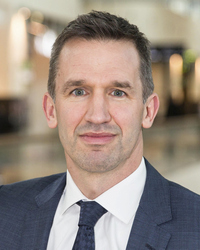 Unibail-Rodamco brought the retail expert Nicola Szekely on board to drive the further development of its business in Austria.
"Unibail-Rodamco is the #1 shopping center address in Europe, with 71 shopping centers in 11 European countries in its current portfolio. We operate Donau Zentrum and SCS, the two most outstanding shopping centers in Austria. I look forward to developing them further and helping to shape the retail of the future," said Szekely, who took over operational management on September 1, 2017.
After studying business administration in Graz and Manchester, he began his career at the management consulting firm Roland Berger.
After managing several trading companies in Central and Eastern Europe as a country manager, he built the Berlin e-commerce startup mysportgroup (vaola.de) into the largest online marketplace for sporting goods in Europe and led it until its sale to 21Sportsgroup/Planet Sports Group. Most recently, the 41-year-old was responsible for the retail and e-commerce sector at the management consultancy AlixPartners in Munich.
---
Follow ACROSS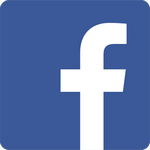 Share this article