---
BNP Paribas Real Estate

Jens Wehmhöner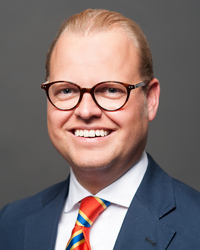 Jens Wehmhöner (39) is the new senior director pan European retail at BNP Paribas Real Estate. He will be based in Hamburg and will be regularly in London and Paris, reporting directly to Fiona Hamilton, Global Head of Retail for International Brands.
Wehmhöner has almost 20 years of experience in the real estate sector and specializes in retail. The graduate real estate economist and chartered surveyor (MRICS) started his career in 1999 with an apprenticeship at Engel & Völkers and then moved to the retail department of Kemper's/JLL.
He then worked as a director at CBRE in Hamburg, where he was responsible for retail leasing and consulting for 10 years until he moved to BNP Paribas Real Estate.
"With Jens Wehmhöner, we are very pleased to have gained a proven retail expert for our company. It will further strengthen our national and international network and expand the range of services available to our customers," said Hamilton.
---
BSC Real Estate Advisors

Michał Grabara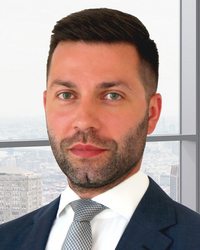 Michał Grabara has joined BSC Real Estate Advisors as an Associate Director and Head of the Capital Markets team.
He will be responsible for winning new business and the supervision over buy-side and sell-side mandates in office, retail, and industrial transactions.
Grabara began his career at Deloitte, then moved to Capital Markets at Knight Frank, where he gained over six years' experience.
He joined BSC from Polski Holding Nieruchomości, where he led the Acquisitions, Valuation, and Analysis department and was responsible for the first-ever prime acquisitions by the Holding: Andersia Business Centre in Poznań and Alchemia II in Gdańsk. Grabara graduated from the Warsaw School of Economics.
---
Cresa

Michał Śmietański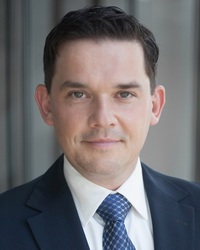 Cresa has announced that Michał Śmietański, a legal counsel with many years of professional experience in the commercial property market, has been appointed to sit on the board of directors and head the legal department of Cresa Poland.
Śmietańsk is responsible for every legal and compliance aspect of business, provides legal advice and coordinates professional services delivered, analyzes risks, and identifies the best scenarios. Śmietański has 20 years of experience in the legal profession, specializing in work for commercial real estate services firms.
Prior to joining Cresa, he had been an in-house lawyer at Cushman & Wakefield for over 12 years with responsibility for international legal and compliance issues and coordination of related activities. He also participated in real estate transactions and lease negotiations.
---
Habona Invest

Manuel Jahn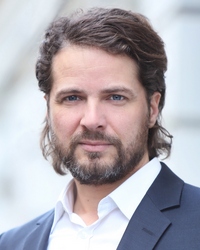 The retail specialist Manuel Jahn joined the management board of the Frankfurt-based fund-initiator Habona Invest as of October 1, 2017.
He will use the expertise he gained as head of real estate consulting at GfK Geomarketing and as a member of the German Property Federation's (ZIA's) real estate advisory board to analyze the changes taking place in retail and consumption for Habona Invest and assume responsibility for the further development of the product portfolio.
He will continue his work for the ZIA and HypZert, so he will remain an adviser to the industry.
Johannes Palla, Managing Director of Habona Invest, commented: "Having Manuel Jahn means having a thought leader on board whose cross-sector competences in the fields of real estate, retail, and market research allow him always to keep an eye on fundamental changes in consumer behavior and to provide a basis for future investment strategies."
---
Hahn Group

Stephan Wollersheim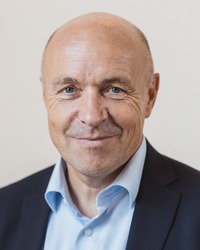 Stephan Wollersheim joined the Hahn Group on October 1, 2017 as a member of the Hahn Fonds Invest GmbH Management Board. The real estate economist now manages acquisitions, project development, and research.
Wollersheim worked at GLL Real Estate Partners in Munich from 2008 to 2017. As head of retail, he was responsible for the asset management of commercial real estate in Germany and Europe.
From 2007 to 2008, he was CEO of Hahn Property Management GmbH in Bergisch Gladbach.
Prior to that, he held senior positions in several retail groups in the food and non-food sectors, for example as director of Walmart Germany with responsibility for real estate and construction from 2005 to 2007.
---
Lindex

Elisabeth Peregi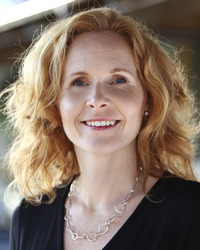 Ingvar Larsson, CEO of Lindex, recently decided to resign from his post.
Elisabeth Peregi, currently Lindex Sweden's country manager, has been appointed the interim CEO of Lindex with immediate effect.
Born in 1971, Peregi, M.Sc. (Econ.), has held several management positions at Lindex. She worked as CFO from 2010 to 2013 and, before that, as head of Franchise Business and country manager for Norway.
Peregi will report to Stockmann's CEO, Lauri Veijalainen, who will start as the Chairman of the Lindex Board of Directors. The previous chairman, Per Sjödell, continues as a member of the Stockmann Board.
"I would like to thank Ingvar for his excellent work in leading the company and strengthening the Lindex position as one of the leading European fashion chains. I am confident that the company will continue to be in good hands with Elisabeth, who has long experience in demanding sales positions at Lindex, a strong financial background, and the drive to lead the company forward," said Veijalainen.
---
Neinver

Barbara Somogyiova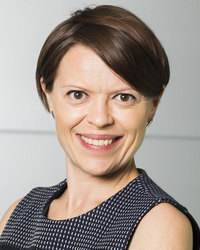 Neinver has appointed Barbara Somogyiova as its new leasing director Europe. She assumes responsibility for this area of the group at the international level and reports directly to the managing director.
Somogyiova will steer Neinver's leasing activities across the seven European countries and 21 centers currently operated by the Spanish company.
Moreover, she will define the strategic orientation for all forthcoming projects, such as the flagship centers in Amsterdam and Prague, whose strength stems from their excellent location and tourism appeal.
Somogyiova comes from Arcus Real Estate (Percassi Group), where she has held the position of head of leasing outlets for the Italian market since 2014.
In that role, she reinforced partnerships with designer brands and high street tenants and focused on luxury outlets and off-price schemes in metropolitan areas. She began her career in commercial property in 2005 at Italy's Grandi Stazioni (which manages high-volume train stations).
---
Pradera

Berith Ironside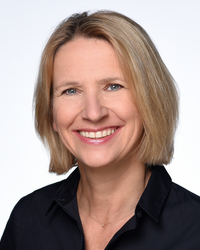 The international, retail-focused, investment and asset manager Pradera announced the opening of its first office in Germany. The company is thus continuing its growth in Europe. The office is opening in Munich and will be run by Berith Ironside.
The German native brings 27 years of experience in pan-European real estate management. Her task is to develop value-added potentials in Pradera's growing Germany portfolio. The company sees excellent opportunities for investors and property owners, especially in Europe's largest economy.
Prior to joining Pradera, Ironside was head of international expansion at AG Real Estate and, prior to that, she was responsible for the construction and management of Cityhold Property AB's German portfolio.
In previous roles, she headed the European investment team at Allianz Immobilien, was a senior fund manager of a pan-European retail fund at Grosvenor in Paris, established Savills IM in Germany, and was responsible for the issuance and management of the CS German Retail Fund.
---
TH Real Estate

Christel Zordan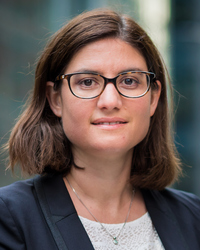 TH Real Estate has appointed Christel Zordan as head of France. Zordan joins from Altarea Cogedim, where she was head of Investment & Asset Management.
Prior to that, she was head of Transactions for La Compagnie de Phalsbourg from 2011 to 2014. She also held the role of head of Investment for Bouwfonds Reim France and investment underwriter for GE Real Estate France.
A graduate of HEC, the French business school specializing in business management, Zordan's career includes leading many investment transactions on behalf of major national and international institutional investors across a range of real estate sectors.
Tim Horrocks, Head of Continental Europe at TH Real Estate, commented: "Christel brings a wealth of invaluable French real estate investment experience to TH Real Estate. We believe her extensive knowledge and track record of working on behalf of both national and international investors makes her the perfect head for our French business and will ensure that we are able to continue to grow in France."
---
Warburg-HIH Invest Real Estate

Martin Sabelko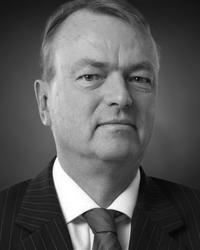 On September 1, 2017, Warburg-HIH Invest Real Estate launched its Austrian operations with the opening of the Austrian office in Mediatower at Taborstraße 1 in Vienna. Martin Sabelko has been appointed as the company's managing director.
"We are delighted to welcome such an experienced real estate expert to our team. Together with Martin Sabelko, we are already planning further to expand our investment in office, retail, and hotel assets," said Andreas Schultz, Managing Director of Warburg-HIH Invest with responsibility for International Transaction Management.
Sabelko has a doctorate in law and has almost 30 years of real estate industry experience, which he primarily gained in Austria, the Czech Republic, and Hungary.
Most recently, he served as managing partner with the hoigroup. He also served as managing director at CBRE Global Investors Central Europe, Sabcom, and DTZ Zadelhoff. The 58-year-old is also a member of ACROSS's Advisory Board.
---
Follow ACROSS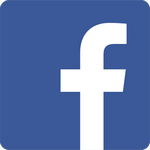 Share this article