---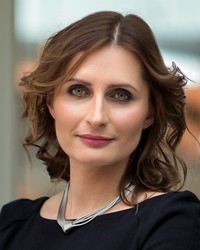 Apsys Polska
Agnieszka Tomczak-Tuzińska
In May, Apsys Polska introduced some changes in its structure and created a new marketing department, which is headed by Agnieszka Tomczak-Tuzińska. The new department combines: corporate marketing, operational marketing of Apsys-managed shopping centers, public relations, employer branding, and CSR activities that had been dispersed throughout the company's structure.
"The change in the structure reflects changes introduced in the whole organization, which following the commercial success of Posnania, is seeking new challenges and adjusting its activities to the new realities of operation in an increasingly competitive market. Managing the marketing department of the leader in the shopping center industry is both a challenge and a huge responsibility. I am pleased that the Apsys Polska's Management Board has entrusted me with this task," said Tomczak-Tuzińska.
She has longstanding experience in the development and execution of marketing strategies and business development in the shopping center industry. She worked, among other things, for Atrium, Caleum Development, and Cream. She graduated from the Management and Marketing Faculty at the Gdańsk University of Technology and specialized in finance at the leading business school in France: École Supériere de Commerce de Rouen.
---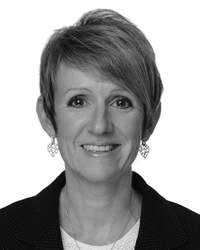 Aviva Investors
Louise Kay
Aviva Investors has announced the appointment of Louise Kay to its Executive Team. The nine-member Executive Team, led by Euan Munro, Chief Executive Officer, is responsible for establishing and delivering Aviva Investors' global strategy.
Kay, who joined Aviva in June 2015, will continue in her role as Global Head of Client Solutions, in which she has responsibility for global external distribution.
She will continue to report to Mike Craston, Director of Client Solutions. Munro said: "Louise has played a key role in our recent growth and her promotion to the Executive Team is richly deserved."
---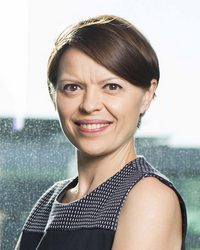 NEINVER
Barbara Somogyiova
Neinver has appointed Barbara Somogyiova as the company's new Leasing Director Europe. She assumes responsibility for this area of the group at the international level and reports directly to the Managing Director.
Somogyiova will steer the group's leasing activities across the seven European countries and 21 centres currently operated by the Spanish company. Moreover, she will define the strategic orientation for all forthcoming projects such as the flagship centres in Amsterdam and Prague, whose strength stems from their excellent location and tourism appeal.
"I embrace the opportunity to bolster the Neinver asset portfolio with enthusiasm: building Europe-wide synergies for Neinver's brand partners is a stimulating goal," says Barbara Somogyiova, new Leasing Director Europe. She also adds "I am honoured to work for one of the pioneers of the outlet business in Europe".
---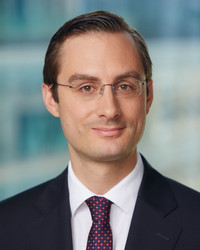 Commerz Real
Henning Koch
Henning Koch became Head of the newly created Transactions Division at 39-year-old Commerz Real on September 1, 2017. In his role as global head, he will be responsible for coordinating all international real estate and sales activities and reports directly to the chairman of the Executive Board, Andreas Muschter.
Koch comes from Credit Suisse, where he was responsible for international transactions for the various real estate investment products as head of acquisition & sales Europe at Credit Suisse Asset Management Immobilien Kapitalanlagegesellschaft in Frankfurt am Main from 2013. Before moving to Credit Suisse in 2006, the business and real estate economist worked in several positions within the real estate service company Savills in Frankfurt am Main and London.
"We will accelerate our investment activities in the next few months and have therefore decided to upgrade Transaction Management into its own independent area within my portfolio," Muschter commented. "Henning Koch will be a decisive advancement here as a proven expert for open and special funds—both for private and institutional investors."
---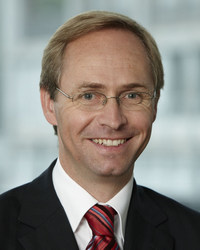 Credit Suisse Asset Management
Roger Baumann
Roger Baumann became the second managing director of Credit Suisse Asset Management Immobilien Kapitalanlagegesellschaft mbH in Frankfurt.
He has been with Credit Suisse since July 2005 and has been global COO & head of sustainability in Real Estate Asset Management since January 2014. He will continue to perform his duties as global COO & head of sustainability and report in this function directly to the head of Global Real Estate.
Baumann is an excellent internal solution. He is already familiar with many of the topics Credit Suisse Asset Management Real Estate KAG handles and has extensive experience in product development.
---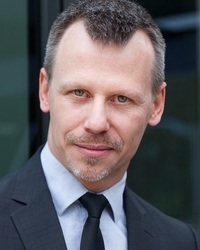 Cresa Poland
Szymon Łukasik
Cresa, a global tenant-only real estate advisor, recently announced that Szymon Łukasik, who has 16 years' experience in the real estate sector, has become head of its newly created retail department in Poland. His key objectives will be to implement new tenant representation standards and bring new brands to Poland.
Cresa's retail team will provide tenant-only services, thus avoiding potential conflicts of interest in lease transactions. Łukasik has supported brands such as TK Maxx and Foot Locker in entering the Polish market and worked with Brice, Costa Coffee, and Marionnaud.
He also advised on commercializing various retail schemes across the country, including regular shopping centers, outlet centers, and retail parks. He gained professional experience with Cushman & Wakefield, CBRE, Neinver Polska, and JLL. Łukasik is a graduate of Warsaw University, a CCIM, and a member of RICS.
---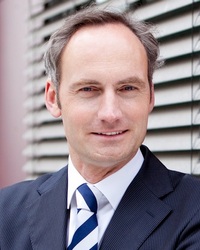 DIC Asset AG
Dirk Hasselbring
Dirk Hasselbring (48) was appointed CEO of DIC Fund Balance GmbH, DIC Asset AG's operational fund management company, as of June 1, 2017.
Hasselbring has been active in various management positions for real estate and fund companies for over 20 years. This included a stint as a member of the Management Board of Deutsche EuroShop AG, the capital transaction executive of Australia's GPT Group, managing director of Cornerstone Group, and chairman of the Board of Management of Hamburg Trust, which he developed into a provider of institutional real estate funds. Under his leadership, the volume of managed real estate has increased to €1.3 billion.
"Dirk Hasselbring is a proven fund expert with many years of experience working with institutional investors and we are delighted to have him on board. He will assist us in further strengthening our ambitious plans in the fund sector," said Aydin Karaduman, Chairman of the Board of Management, DIC Asset AG.
---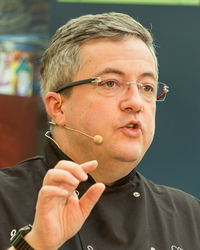 ECE
Jonathan Doughty
The former ACROSS-Kolumnist Jonathan Doughty has moved from JLL Foodservice Consulting to ECE. He has been appointed Global Head of Foodservice and leads a Team of specialists effective July 1, 2017.
Klaus Striebich, Managing Director Leasing, said: "We are delighted to add to our team such an expert, who is renowned across Europe and a unique figure in his industry."
Klaus Rethmeier, Director of Key Account Management, added: "Foodservices will play an ever-greater role in our operations. Creating a new executive position and bringing in Jonathan Doughty demonstrates the importance that foodservices have and should have in shopping centers. We are very pleased that the potential of our numerous exciting ECE projects have convinced Jonathan to join us."
Jonathan Doughty became known in 1993 as founder and global managing director of Coverpoint Foodservice Consultants based in the UK. In November 2014, the company was acquired by Jones Lang LaSalle. Until recently, he managed the business line as head of EMEA Foodservice Consulting.
---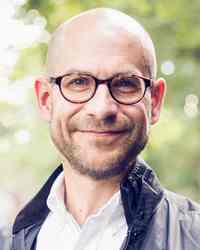 ECE
Steffen Friedlein
Klaus Striebich will retire from his post as Managing Director Leasing at ECE for personal reasons at the end of the year. He will be succeeded by Steffen Friedlein who has until now been responsible for the leasing of centers in Germany as senior director Germany.
Friedlein was born in Stuttgart in 1968 and started his career at Kriegbaum Unternehmensgruppe, where he last held the position of head of leasing. He has been with ECE since April 1999, where he first worked as Leasing Manager for DEZ Kassel and Altmarkt-Galerie Dresden. He then moved on to centers in Karlsruhe and Schweinfurt before he was appointed Regional Director for the newly created Northwest region in 2008.
After being responsible as Regional Director for two other regions, Friedlein became senior director leasing for North Germany, the Czech Republic, Hungary, and Italy at the beginning of 2013. Since 2014, he has been responsible for the leasing of all centers in Germany.
---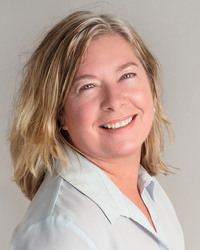 MAS Real Estate
Glynnis Carthy
Glynnis Carthy has been appointed as an independent non-executive director of MAS Real Estate.
Carthy is an independent financial reporting advisor with experience as a member of the Financial Reporting Investigations Panel of the Johannesburg Stock Exchange (JSE); as a committee member of the South African Institute of Chartered Accontants' (SAICA) Practices Committee; and in providing training on IFRS and the implications of the JSE listing requirements related to corporate actions and headline earnings per share.
She was previously a member of SAICA's Assessment of Professional Competence (APC) committee and currently leads the team that reviews the professional program providers, whose courses are a pre-requisite for candidates taking the APC exam. Carthy will take over as chair on both the Audit and Risk Committees.
---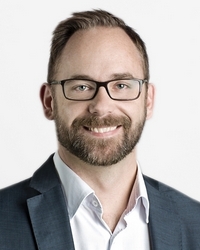 NCSC
Fredrik Kolterjahn
Fredrik Kolterjahn was appointed the new chairman of the Nordic Council of Shopping Centers (NCSC). He has a background as a retail consultant at HUI Research, where he was sales manager, and is currently the head of research for JLL in Sweden.
His work over the years has focused on retail trends and shopping center development. Kolterjahn is a well-known and public person in Sweden's commercial real estate and shopping center industry.
"This nomination is a great honor and I will do my utmost to drive the association forward to become a more outspoken voice of the shopping center industry in the Nordics. It is my firm belief that the answers to many questions surrounding the industry are based more on feeling than fact and I see it as part of my job as chairman of NCSC to challenge these notions. The NCSC has done great during Wilner's tenure as chairman and I hope to continue on this path during the coming two years," said Kolterjahn.
---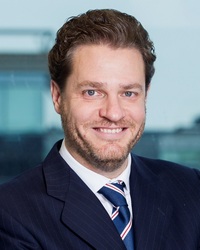 Neinver
Eduardo Ceballos
Neinver has appointed Eduardo Ceballos as country head of Neinver Italy.
An industrial engineer who specialized in General Management at the IESE Business School, Ceballos joined the company in 1997 as technical director and since then he has held several positions overseeing the development of multiple commercial and industrial properties.
He was appointed Country Head of Neinver Spain in January 2009, and still holds that position while also serving as Southern Europe Asset Management Director, managing the company's projects in Italy and Spain.
Among other achievements, he led the development project of Viladecans The Style Outlets, the first outlet center in Greater Barcelona, owned by the joint venture between Neinver and TH Real Estate.
---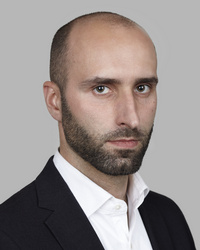 Penta Real Estate
Juraj Nevolník
Effective August 1, 2017, Juraj Nevolník became the new managing director for Slovakia at Penta Real Estate. Prior to that, he worked as a development director, a position where he was responsible for the preparation of projects, from the basic concept to the actual construction. "I am convinced that Juraj's vision, experience, and knowledge in the field of finance and technology will be a great asset for successful implementation of our long-term strategy in the real estate market in Slovakia," said Jozef Oravkin, the partner responsible for Penta Investments' real estate division. Nevolník started working for Penta in 2010 as a student. He was part of several successful projects while working in the real estate division. He is a graduate of the Faculty of Architecture at the STU. He interned in a foreign studio during his studies.
---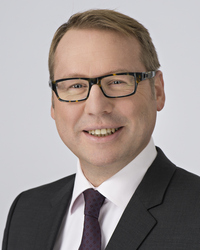 Redevco
Lars Heese
Lars Heese has been appointed managing director of Redevco Germany, effective August 1, 2017. He will succeed Arnd Leinemann, who left the Düsseldorf-based company at the end of February 2017.
Heese's career path, which started at Procon and WestInvest, has now led him to pan-European retail real estate investment manager Redevco for the second time.
He first joined the company as Senior Portfolio Manager in 2000. In 2007, Heese switched to Hahn Group in Germany as Managing Director of Hahn Asset Management, with assets under management totaling more than €2.5 billion. In 2010, he became managing director of Hahn Fonds Invest, responsible for project development and the purchase and sale of mainly large-scale retail properties with a value of over €200 million per year.
"I am delighted to re-join Redevco and again gain the opportunity to help shape the future of one of Europe's most successful retail real estate companies. As Redevco Germany's managing director, I will focus above all on further optimizing the portfolio for our investors through well-targeted investments and disinvestments in the retail real estate sector," said Heese.
---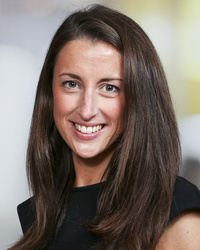 Savills
Laura Salisbury Jones
Savills has promoted Laura Salisbury Jones to a newly created Central London and European cross-border role within its retail division.
Based in London, Salisbury Jones specializes in advising international brands on entering the UK market via London and assisting retailers with European roll outs.
In her new role, she will be responsible for retailer target identification, ongoing retailer and landlord relations, and managing cross border acquisition mandates throughout Europe. The announcement follows Savills's acquisition of Larry Smith Italia and the promotion of director Larry Brennan to head of Savills's European retail agency.
Brennan commented: "Our retail business in continental Europe has gone from strength to strength over the last 12 months and remains a key focus, as the recent acquisition of Larry Smith Italia demonstrates. Laura's new role underlines our commitment to expanding and developing our European retail offer, particularly in the core markets of Italy, Spain, France, and Germany."
Salisbury Jones added: "I look forward to working with Savills's retail teams throughout Europe to streamline our offer, further ensuring the international brands we work with receive consistent and best-in-class service across the board. This approach will also allow us to identify new business leads and opportunities for cross-selling services in line with our ongoing European retail expansion strategy."
---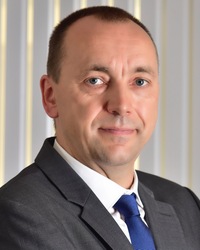 Unibail-Rodamco Germany
Andreas Hohlmann
On October 1, 2017, Andreas Hohlmann will become the new CEO of Unibail-Rodamco Germany GmbH. The 47-year-old has a degree in industrial engineering from the Technical University of Berlin and the University of Technology Sydney.
He previously worked for ECE Projektmanagement GmbH & Co. KG in various management functions in Germany and various foreign markets, most recently as the ECE Group's senior director development and as managing director of ECE Turkey.
"We are very pleased to have Andreas on board. He is a highly qualified real estate and retail specialist who also brings German and international experience," said Jaap Tonckens, Chairman of the Supervisory Board of Unibail-Rodamco Germany.
---
Follow ACROSS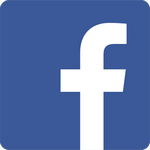 Share this article