AXA Investment Managers
Isabella Scemama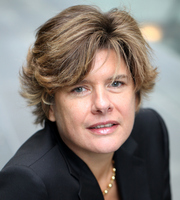 Isabelle Scemama has been appointed CEO of AXA Investment Managers—Real Assets, and will also join the management board of AXA Investment Managers, replacing Pierre Vaquier, who is leaving the firm to pursue other interests.
Scemama was previously CEO of AXA Reim SGP, a French-regulated entity of AXA IM—Real Assets. As such, she was responsible for the funds group, which includes a wide range of real estate funds (core, value-add, development). In her role, she has reshaped the product offering and been instrumental in the implementation of the firm's 360° approach to real estate assets, notably having launched the AXA CoRE Europe fund in December 2015.
Scemama has been with AXA IM—Real Assets for 15 years, having joined in 2001 to head its real estate fund structuring and financing practice. In 2005, she launched the CRE Loans activity, which she has helped grow into a market-leading platform that manages over €10 billion of investment mandates on behalf of both AXA insurance companies and various third-party institutions.
In 2013, she also took on responsibility for the launch of AXA IM—Real Assets' infrastructure lending platform. This initiative was initially established to invest up to €10 billion in the infrastructure market on behalf of the AXA Group, but it was extended to the end of 2016 by launching a co-mingled infrastructure debt fund that had raised €730 million from third parties as of November 2016.
Scemama started her career in 1989 in the large-cap corporate financing department at Paribas before joining its real estate financing department in 1995, where she was responsible for the financing of investors. Isabelle has 25 years of experience in financing, including more than 20 years in real estate.
ECE
Robert Heinemann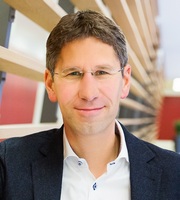 Change of management at ECE: Robert Heinemann took over the function of managing director HR & Corporate Services on March 1, 2017. He succeeds Lothar Kappich, who is headed into his well-deserved retirement after reaching the age limit for the position.
Heinemann is responsible for Human Resources, IT, communications, legal, compliance and data protection, insurance, sustainability, internal services, and organizational development.
Heinemann has been with ECE since 1999, most recently as senior director for center management, in which role he was responsible for the operational management of some 120 centers in six countries. He started his career at ECE in corporate communications, which he led before becoming the director of center management.
The 43-year-old Hamburg native studied banking, as well as completing part-time, distance-learning studies in business administration at the University of Hagen. He also completed the Advanced Management Program at Harvard Business School. In addition, Heinemann was a member of Hamburg's Parliament for 11 years.
Generali Real Estate
Aldo Mazzocco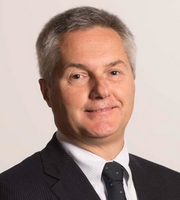 The Board of Directors of Assicurazioni Generali, chaired by Gabriele Galateri di Genola, has approved the designation of Aldo Mazzocco as the new CEO and General Manager of Generali Real Estate, who will join Generali Real Estate Board of Directors by mid-June.
Tim Ryan, Generali Group's Chief Investment Officer, said: "I am very excited to welcome Aldo Mazzocco on board at Generali Real Estate. His widely recognized leadership and expertise in real estate will be instrumental in pursuing our strong ambitions of further consolidating and expanding Generali Real Estate's leading role in this industry."
Mazzocco, 55, has extensive experience in real estate. He is currently serving as the Head of Real Estate at Cassa Depositi e Prestiti and he was previously chairman of InvestiRE SGR. From 2001 to 2015, he was CEO of Beni Stabili SpA SIIQ and held key management roles at Beni Stabili Gestioni SGR.
Between 2010 and 2015, he was Directeur Général Délégué at Fonciere des Régions. Since 2011, he has also been chairman of Assoimmobiliare. Mazzocco holds an MBA from Bocconi University, and a degree in Civil Engineering from the University of Padua.
Pradera
Stefania Emanuele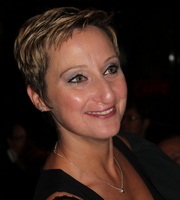 Pradera announced the appointment of Stefania Emanuele to the role of finance director, Southern Europe. She will be responsible for overseeing financial operations in Italy, Spain, and Greece.
Pradera currently manages close to €1 billion of retail assets in the region, which are owned by two Pradera funds with separate account mandates. The company is one of Europe's leading specialist retail fund and asset managers and last year also expanded into Asia. Emanuele was promoted with immediate effect from the position of finance director, Italy, which she has held since 2010.
She has been with the company for more than a decade, having first joined Pradera's Milan office in 2005 as a finance manager. CEO David Fletcher said: "Stefania's promotion to the role of finance director, Southern Europe, is testament to her hard work and dedication over the past decade and to our ambitious plans for continued expansion and growth in Southern Europe and beyond."
BNP Paribas Real Estate
Sandra Zengerling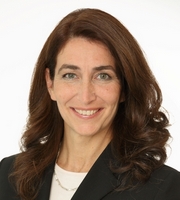 Sandra Zengerling has been appointed deputy managing director of BNP Paribas Real Estate Property Management France. She will oversee all the support functions and some of the operational teams.
Zengerling's brief will be to continue with the evolution of the organization and use her international vision to enhance customer service. She will report to Jean-Claude Tanguy, Chairman of the management board of BNP Paribas Real Estate Property Management France.
"BNP Paribas Real Estate Property Management France wants to strengthen its position as a leading player in the property management market. To do this, we make the most of the skills of our international staff, whom we identify as real sources of the best practices applicable to all the countries where we are established. We are certain that the arrival of Sandra Zengerling will be beneficial to all our clients. Her experience and international vision will quickly bring new advantages to our structure", indicated Tanguy.
Zengerling was previously managing director of BNP Paribas Real Estate Property Management Germany. She joined the group in 2013 after the acquisition of Imoplan, which she restructured and managed for more than three years. She was previously a consultant with Groß & Partner and ran acquisition audits for German companies investing in France. Before that, Zengerling worked in asset management positions in Havika.
Thor Equities
James Smith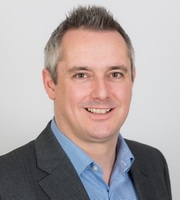 Thor Equities has announced the appointment of James Smith as executive director, asset management. An MRICS-qualified investment expert focused on pan-European real estate, Smith has sourced, executed, and run billions of euros' worth of transactions in Western, Central, and Eastern Europe over the past two decades.
Previously, he was senior transaction manager at Atrium European Real Estate, where he led the centralized Amsterdam M&A team throughout the CEE markets. Before that, Smith was in investment management at Balmain Asset Management, European transaction management at Goodman, and acquisitions and development at Europa Capital.
"We are pleased to welcome James to our London office, where he will lead the European asset management team as we continue to locate and acquire properties in key global gateway cities including London, Paris, Madrid, and Milan," said Melissa Gliatta, COO of Thor Equities.
redos
Carola Obermöller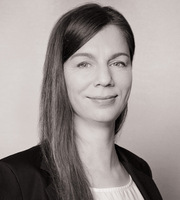 The Hamburg-based redos Group has expanded its management team. Carola Obermöller was named CEO of redos invest management GmbH on March 1.
"Carola Obermöller has more than 20 years of professional experience in the field of retail real estate investment and development. We have thus gained in her a proven expert for our management team," said redos CEO Oliver Herrmann.
"She will be a decisive help to us in expanding our market position as a leading asset manager and investor in large-scale German retail real estate." The 50-year-old geography graduate was most recently CEO of REMS B.V. in Amsterdam, a joint subsidiary of Morgan Stanley Real Estate Funds and redos. In this function, she was responsible for four portfolios with an investment volume of over €1 billion.
Obermöller will share responsibility for redos invest management GmbH's activities with Christine Hager, who has been part of the management since 2015.
Unibail-Rodamco
Michael Hartung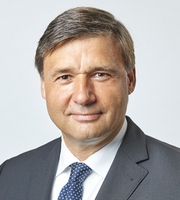 With effect from March 1, 2017, Michael Hartung took over the tasks of CDO at Unibail-Rodamco Germany.
The 56-year-old graduated with a civil engineering degree and a doctorate from the Technical University of Braunschweig, acquired an industrial engineering degree in parallel, and began his career with Bilfinger Berger Group working on different projects and locations in Germany, the US, and Nigeria.
In 2005, he became Head of International Business Development at Bilfinger Berger Ingenierbau and he became Director of Business Development Middle East in 2007.
In 2008, Hartung joined Metro Group. He has held various management positions there, most recently as regional director Metro Properties.
intu
John Strachan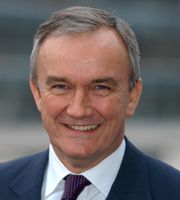 intu has announced that John Strachan, a non-executive director of intu since October 2015, will succeed Patrick Burgess as Chairman of the company following the conclusion of the AGM on May 3, 2017.
Strachan brings a wealth of experience from the retail property sector, an international perspective and extensive knowledge of the Spanish retail property market. He was global head of Retail Services and chairman of the Retail Board at Cushman & Wakefield until 2015 and, prior to that, head of UK and European Retail at Healey and Baker, with whom he commenced his career in 1972.
Strachan is a past president and chairman of the British Council of Shopping Centres (now Revo). He is currently a member of the Global & European Boards of the ICSC. David Fischel, intu's Chief Executive, said: "On behalf of the Board, I am delighted that John will be taking over as chairman of intu in May. With his vast experience and knowledge of the retail real estate sector, he has made a significant contribution since joining the Board."
JLL Romania
Silviana Petre Badea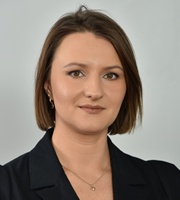 JLL has appointed Silviana Petre Badea as managing director of its Romanian business, based in Bucharest, with effect from March 1, 2017. She joined the company at the start of 2015 to lead its capital markets business in Romania. During this time, she has spearheaded the expansion and evolution of the team and the services offered to clients.
For the past two years, JLL's Romanian business has been managed by Andrew Peirson as part of a dual role that included the management of the Southeastern Europe region based out of Belgrade, Serbia. He will continue to manage the region, with Badea reporting to him in her new role.
Peirson, commented: "We are delighted to have Silviana leading our Romanian business, especially given her successful track record and reputation as one of the industry's most respected capital market advisers in the country. She has been instrumental in expanding JLL's business in Romania, including the establishment of a successful corporate finance division, and will remain focused on driving sustainable growth and client service excellence."
Stockmann
Kai Laitinen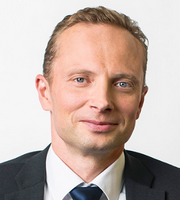 Kai Laitinen has been appointed Stockmann's chief financial officer and a member of the management team.
He most recently served as chief financial officer at Finavia Oyj and, before that, he held several financial management positions at Outokumpu Oyj.
The 46-year-old will join Stockmann in August 2017 at the latest and report to CEO Lauri Veijalainen.
"I would like to warmly welcome Kai Laitinen to Stockmann. Kai has solid experience as a CFO and he will bring us the financial expertise that will complement the management team's know-how very well," commented Veijalainen.
"I am excited about this interesting new position at Stockmann and being able to join the turnaround of the company. I believe that my earlier, diverse experience in finance will benefit the successful management of the task," said Laitinen.
HB Reavis
Marcel Sedlák
René Popík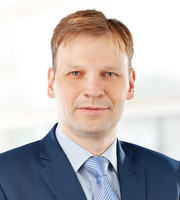 HB Reavis announced changes in its senior leadership team: Marcel Sedlák has been appointed as Germany CEO and René Popík is joining the board of directors.
Sedlák will be responsible for establishing business opportunities in Germany with the target of making HB Reavis a leader in workplace solutions.
The appointment demonstrates the commitment of the company to the German market. Sedlak moves out of his role on the group board of directors and will continue to be responsible for HB Reavis's Turkish operations.
He joined HB Reavis in 2001 as a project lawyer and became chief investment officer in 2006, leading the expansion within CEE and the United Kingdom.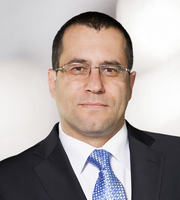 Popík will oversee operations in Poland while leading the group's overall development activities, including setting strategic goals and promoting quality business thinking and internal knowledge management.
He joined the company in 2007 and the Polish team in 2012 as head of development. He was then appointed to the board of HB Reavis Poland.
Prior to this, Popík worked for the real estate developer Saller Group and served as the property manager for the Galeria shopping center in Kosice, Slovakia.
Citycon
Tom Lisiecki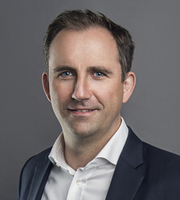 Tom Lisiecki has been appointed Citycon Oyj's chief development officer (CDO)
and member of the Corporate Management Committee.
Lisiecki, who was born in 1979, is a Canadian and Polish citizen and has a bachelor's degree in economics from the University of Toronto, Canada, and an executive MBA from the Kellogg School of Management in Chicago, USA.
He will start in his position in summer. Lisiecki will be responsible for property developments and transactions in all Citycon countries.
He has served in various roles at the TriGranit Development Corporation, most recently as the chief investment officer, and has over 10 years of experience in real estate investments and developments.
Credit Suisse Asset Management
Christoph Schumacher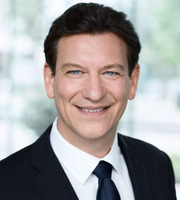 From June 1, 2017, Christoph Schumacher will be head of Global Real Estate at Credit Suisse Asset Management.
Since March 2011, he served as managing director of Union Investment Institutional Property GmbH in Germany.
Before that—from 2005 to 2011—Schumacher worked at Generali Real Estate in Cologne, Luxembourg, and Paris. Michel Degen, Head of Asset Management Switzerland & EMEA, said: I am very pleased to have a renowned real estate expert like Christoph Schumacher on my management team. Our leading position in the Swiss real estate market, in combination with Christoph's global expertise, form an optimal basis for our international expansion."
TLG Immobilien AG
Frank D. Masuhr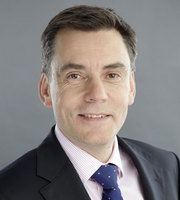 Effective February 10, 2017, Frank D. Masuhr was appointed to the supervisory board of TLG Immobilien AG until the end of the general meeting in 2017. The 54-year-old succeeds Alexander Heße, who resigned in 2016.
Masuhr is an engineer and lives in Berlin. He has over 25 years' experience in real estate, facility management, and corporate governance for corporations and family-run and private equity firms.
He has held senior managerial and executive positions at Krantz TKT Group, Alba Group plc & Co. KG, and Dussmann AG & Co. KGaA.Masuhr is co-founder and Managing Partner of Vermont Partners AG in Baar (Switzerland). He is also vice chairman of the supervisory board of Assmann Consulting + Planning AG in Berlin.
Follow ACROSS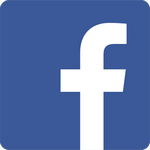 Share this article