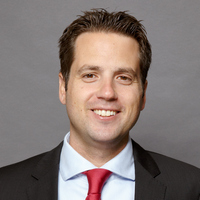 Atrium
Liad Barzilai
Atrium European Real Estate Limited has announced that Josip Kardun, CEO of the Atrium Group, has resigned from his role to pursue other business interests. Kardun will remain in the position until he leaves the Group on March 31, 2017 to help with an orderly transition.
The company has also announced the appointment of Liad Barzilai who will assume the position of deputy CEO of the Group with immediate effect and transition to the role of Group CEO upon the expiry of Kardun's term as Group CEO.
Chaim Katzman, Chairman of Atrium, commented: "I would like to warmly welcome Liad to his new role and wish him great success. Liad was formerly Atrium's Chief Investment Officer and has been working with the company for nearly eight years. He is an experienced executive with longstanding hands-on knowledge and understanding of the company and its people, assets, and markets.
We have a strong team in place, both at an executive level and operationally across our portfolio. I have complete confidence in our Atrium team, headed by Liad Barzilai, and their ability to take the company forward, making it a better company for all of our shareholders."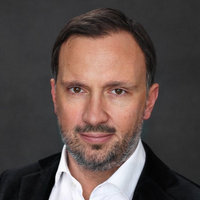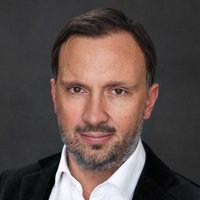 Multi Corporation
Josip Kardun
Multi Corporation has announced the departure of Jaap Blokhuis as CEO, effective April 30, 2017.
Josip Kardun, formerly CEO of Atrium European Real Estate Limited, will be appointed to the management board effective April 1, 2017 and will assume the role of CEO of Multi Corporation upon Blokhuis's departure.
Kardun has been a senior executive at Atrium for the past three years, first as COO and, since December 2014, as CEO. Prior to joining Atrium, he held various management and leadership positions both at ECE, where he served as chief investment officer, and at Sonae Sierra.
Kardun is European Chairman of the International Council of Shopping Centers (ICSC) and has a law degree from Goethe University Frankfurt. He said: "I am delighted to join Multi Corporation and have been impressed by the spirit, initiative, and creativity of the team that I will lead.
I look forward to working closely with my new colleagues at Multi and at Blackstone as shareholder to continue to improve and to expand the existing portfolio. I have always admired Multi's reputation for innovation and excellence, and look forward to building on that key strength in the years to come."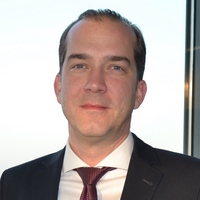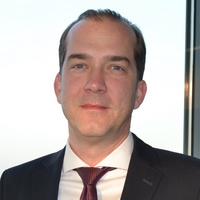 Immofinanz
Gerald Grüll
Gerald Grüll has assumed the position of Head of Retail Asset Management Europe at Immofinanz. In this role, he is responsible for the Austrian company's European retail portfolio.
"We are pleased to have Gerald Grüll, an experienced real estate and retail expert, on board with us. He and his team will drive the further expansion our Stop Shop retail parks and Vivo! shopping centers and continue to optimize the attractiveness of our retail spaces for international and local tenants," said Dietmar Reindl, COO of Immofinanz.
Grüll looks back on around 17 years of professional experience in the real estate sector, with a focus on retail as it pertains to international companies. He recently successfully executed the fundamental redesign, renovation, and expansion of Donauzentrum in Vienna and of SCS in Vösendorf (near Vienna) for the French property group Unibail-Rodamco.
The 46-year-old Upper Austrian graduated with a degree in spatial planning and development policy at the Vienna University of Technology, followed by a master's in Real Estate at Danube University Krems and an Executive Management Training course for the international real estate business in Regensburg, Milan, and Paris.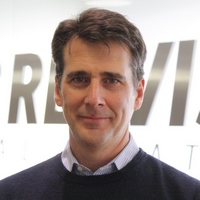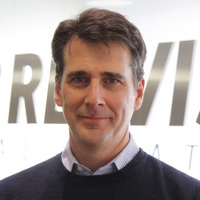 HB Reavis
George Leslie
HB Reavis has appointed George Leslie as its new head of investment management. In this new role, he will lead and grow the company's investment management business and support its international expansion plans.
Commenting on the appointment, CFO Marian Herman said: "We are very pleased to have George on board. His appointment will help us expand our capabilities in relation to product offerings designed for institutional fund investors. His extensive range of expertise working with top-tier banks, investment funds, and limited partners concerning investment management, origination, operations, and governance-related matters will be instrumental in our mission to deliver well-designed real estate solutions to a broader scope of institutional partners."
Leslie has 18 years of experience in Europe, with a focus on CEE, working on behalf of financial institutions in a broad range of undertakings. He was formerly head of CEE at GLL, where he managed more than €1 billion of transactions in core, JV-development and value-add investments in Poland, Czech Republic, Hungary and Romania.
In 2009, Leslie established his own company, Resolution Capital Management, to provide cross-border capital recovery services to financial institutions. In recent years, he has overseen wide-ranging projects including real estate fund restructurings, crisis-management takeovers, and value-add investments involving firms such as Europa Capital, Helaba, PBB, the European Bank for Reconstruction and Development (EBRD), and other top-tier financial institutions.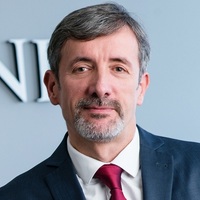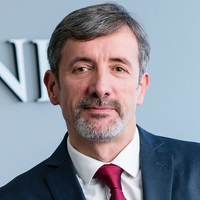 TriGranit
Tamás Páldi
TriGranit has announced the appointment of Tamás Páldi, as Human Resources Director. In his new role, Páldi will be responsible for TriGranit's full scope of activities relating to HR, including manpower management, organizational effectiveness, training and development, performance management, compensation and benefits, and labor relations.
He will also supervise and coordinate the HR activities in all TriGranit offices—Budapest, Bratislava, Krakow, and Warsaw.
Prior to joining TriGranit, Páldi spent seven years at Eli Lilly & Company and five years at TEVA Pharmaceutical Industries as HR Director. His responsibilities covered all aspects of strategic HR and he was a member of the senior teams at both companies. Between 1995 and 2002, he performed various sales and marketing activities at the American global pharmaceutical company Eli Lilly.
Before joining the business sector, Páldi worked as a medical doctor with clinical practice for nine years. He studied medicine at Semmelweis University of Medical Sciences in Budapest.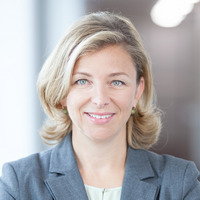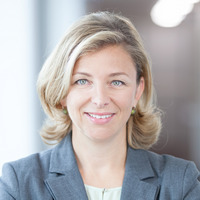 Commerz Real
Sandra Scholz
Sandra Scholz is joining the Board of Commerz Real on March 1, 2017. While on the board, the current Head of Human Resources and Communications will also be responsible for marketing and direct sales, compliance, legal, and investor relations.
"In the context of the transformation to a digital asset and investment manager, we are deliberately creating a department that centers even more on our employees," explained Andreas Muschter, Chairman of the Board of Management of Commerz Real. We need to retain managers and employees, develop new competencies, and bring on board new colleagues for Commerz Real.
A stronger focus also needs to be placed on compliance because of its increasing importance and because its cultural dimension is growing. "Compliance is becoming more akin to human resources and communications," continued Mr. Muschter.
The 45-year-old Scholz has been with Commerz Real since 2012. She was responsible for the HR department for three years before taking over the human resources and communications department in 2015. The company has been active for the Commerzbank Group for some 20 years.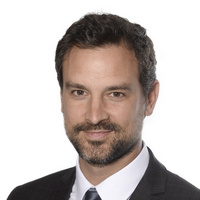 BNP Paribas Real Estate
Kevin Cardona
Kevin Cardona has been appointed head of innovation at BNP Paribas Real Estate. He reports to Pascal Maury, Deputy Managing Director in charge of Human Resources, Strategy, and Innovation.
In this role, Cardona will promote innovation for all the business lines and carry out technological and competitive sourcing for the company.
As innovation is a collaborative effort, the 34-year-old will also be in charge of structuring ground-breaking initiatives for BNP Paribas Real Estate by galvanizing innovators within the group, in direct collaboration with an ecosystem of external partners, whether start-ups or large companies.
"In a constantly evolving world and market, we are convinced that our company needs to continue making progress in terms of differentiation and the performance of our products and services. Kevin Cardona will play a key role in this process, while supporting our employees in their ground-breaking initiatives. Our presence, for the second time, at the Consumer Electronic Show (CES) in Las Vegas confirms our intention to go the extra mile and enhance our 'open innovation' ecosystem," said Maury.
Before joining BNP Paribas Real Estate, Cardona occupied several positions at Unibail-Rodamco.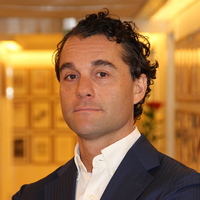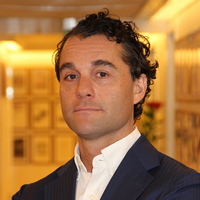 Catella
Josef Mehkri
Josef Mehkri has been recruited as a senior client manager at Catella's fund management unit.
"We are pleased and proud to be able to announce Josef Mehkri as a new senior client manager at Catella's fund management unit. With his extensive background from major Swedish and international banks, Josef will be an excellent complement to the existing team," said Erik Kjellgren, head of the Swedish fund operations.
Mehkri joins us from Bank of America Merrill Lynch, London, where he was a director in equities. Prior to that, he spent six years at SEB, where he was responsible for the institutional segment in asset sales and a client manager for hedge funds and financial organizations.
Mehkri has also worked in both Sweden and abroad for companies including Natixis, Svenska Handelsbanken, and Lehman Brothers in derivatives and corporate finance.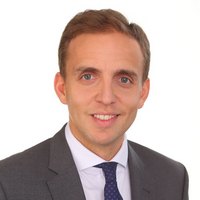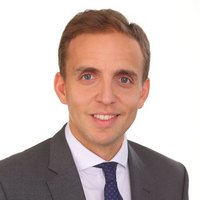 CBRE Austria
Lukas Schwarz
CBRE Austria is expanding its retail activities. It has found a new head of shopping center services Austria & CEE: Lukas Schwarz.
He will be responsible for the areas of classic center management as well as for project development and the strategic development of shopping centers, including repositioning, expansion, and refurbishment.
Prior to joining, the 33-year-old worked as head of development retail at Immofinanz and was responsible for the development, expansion, and modernization of shopping centers and retail properties in the Eastern European region.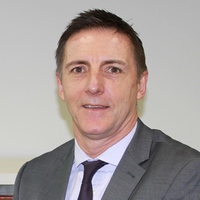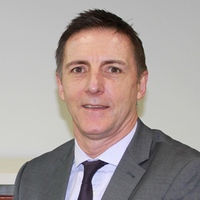 Capital & Regional
Lawrence Hutchings
On February 8th, 2017 Capital & Regional announced that it had appointed Lawrence Hutchings as Chief Executive.
He replaces Hugh Scott-Barrett, who will become non-executive chairman, following the retirement of John Clare. The changes will all become effective on June 13th, 2017.
Hutchings joins following four years at Blackstone in Australia, two of which as managing director. He has over 20 years' experience in the property industry, including 11 years in senior positions operating in the UK and European retail real estate markets.
Prior to Blackstone, he was at Hammerson PLC for four years, where he spent the last three as Managing Director – UK Retail, before which he spent almost seven years at Henderson Global Investors, latterly as director (property) European Retail.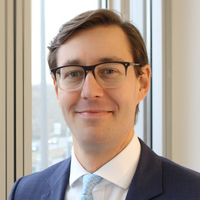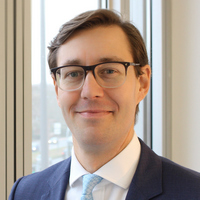 Corpus Sireo
Jahn Kuhn
Jan Kuhn is the new Head of Business Development at Corpus Sireo. The business manager and real estate economist is moving from Triuva, where he was last employed as Head of Investor Relations. Kuhn started his new position on January 1, 2017.
His responsibilities include customer support and sales for the real estate investment and asset management company's fund and service products. As head of business development, the 40-year-old is also responsible for the development of new products in regulated and unregulated areas as well as research.
He reports directly to CEO Bernhard Berg, who commented: "I am very pleased that we have won Jan Kuhn for this position. His deep knowledge, particularly in the fund sector and in dealing with international customers, is a real asset for Corpus Sireo's further development into new product categories and additional European markets."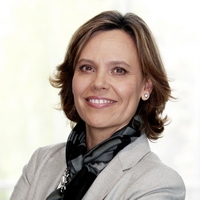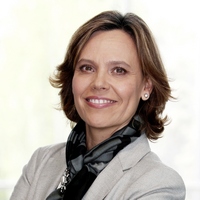 Grosvenor Europe
Patricia Abril
Grosvenor Europe has appointed Patricia Abril as Non-Executive Director. Abril is a McDonald's franchisee operating two restaurants in Palma de Mallorca.
Prior to this, she was vice president for business development & integration at McDonald's Europe, where she led the strategic planning of new restaurants, including the creation of new restaurant designs and digital concepts. She developed her professional career in several multinational companies such as Kodak, Unilever Spain, Colgate, Palmolive Spain, Gillette and Burger King.
Abril chaired the Spanish Advertisers Association from 2009 to 2011 and has received many awards. She holds two university degrees in Business Economics and Law from Comillas University.
Mark Preston, Chairman, Grosvenor Europe, said: "Patricia is a welcome addition to the Grosvenor Europe board. She has an excellent understanding of consumer and retail businesses and a strong background in operational growth. Her experience in driving digital integration in her current position also aligns well with Grosvenor's vision to bring greater innovation to the urban environments in which we are active. We look forward to working with her."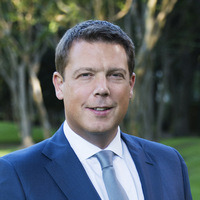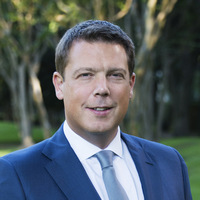 Hines
Lars Huber
Hines has announced that Lars Huber has assumed the role of sole CEO of Hines Europe and joined the Hines Executive Committee in January 2017.
The CEO position for Hines's European operations had been shared jointly over the last year by Huber and Michael Topham, who previously held the role for 26 years in Europe and in the Hines Midwest Region prior to that.
Topham is stepping down as Co-CEO, but will remain with Hines, where he has over 40 years' experience, as a senior advisor to the development side of the European business based at the firm's European headquarters in London.
Hines President and CEO Jeff Hines commented: "Lars has created significant value for Hines and our investors in his two-decade career with the firm and will continue to be an excellent leader for our European region as it grows. Geographic and product-type diversity across Europe are important links in our global strategy."
Huber joined Hines in Berlin in 1996 and later headed the firm's Munich office until 2004. In 2005, he relocated to London as a fund manager for the Hines European Value Added Fund before taking over the responsibility for equity capital raising in Europe and Asia as a member of the Hines Capital Markets Group in 2007. I
n 2010, Huber became CFO of Hines Europe and Co-CEO in January 2016, with joint responsibility for all development activity, acquisitions, and operations in the region.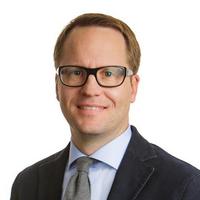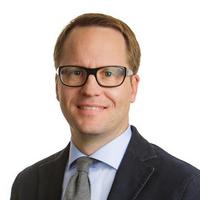 JLL Germany
Oliver Kraft
As of April 1, 2017, Oliver Kraft will be in charge of JLL's Shopping Center Management department. The 44-year-old follows Christoph Stoll, who has decided to re-orient himself professionally after five years with the company. He will work together with Kraft to ensure a smooth transition until his departure in March 2017.
Kraft has been with JLL since October 2016. Prior to this, the business graduate worked for ECE for some 13 years, including as a center manager in Essen, Hamburg, and Mülheim an der Ruhr. He will lead the 30-strong team from Berlin.
Anke Kaukars-Haverkamp, Head of Shopping Center Services JLL Germany: "We regret Christoph Stoll's decision to leave JLL, but thank him above all for his commitment to the company in the past few years. We wish him all the best for his future endeavors and goals. At the same time, we are confident that Oliver Kraft will continue our successful path by expanding the team and offering our customers even better services."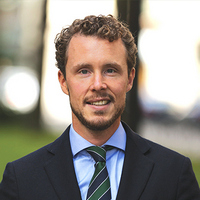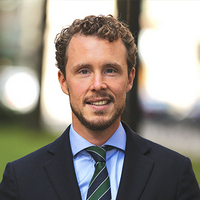 Northern Horizon
Christopher af Trampe
Northern Horizon has appointed Christopher af Trampe as Head of Sweden. Since February 1, he has initially focused primarily on making investments into Northern Horizon's Nordic Aged Care Fund in Sweden.
Af Trampe joined the firm from his current position as Partner at Angermann, a boutique real estate investment advisory firm, and he has a 15-year career in investment banking and real estate advisory with firms including JPMorgan, JLL, and Colliers.
"We are very pleased to welcome Christopher to Northern Horizon and we look forward to developing our activities in Sweden under his leadership. He brings with him an impressive track record in the Swedish real estate transaction market and also specific experience in the care home sector. With Nordic Aged Care already having made its first investment in Sweden, and with Christopher now joining our team, we believe we can significantly accelerate our capital deployment in the highly liquid and competitive Swedish care home market," said Michael Schönach, Northern Horizon's CEO.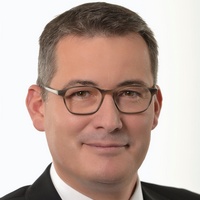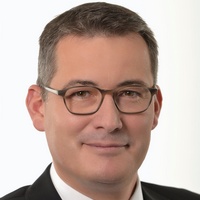 Strabag PFS
Jörg Heinrich
Strabag Property and Facility Services (Strabag PFS) is strengthening its real estate management with the addition of Real Estate Manager Jörg Heinrich, who has many years of experience in managing commercial real estate.
Since January 1, 2017, the 45-year-old retail salesman has taken over the new Retail and Centermanagement competence center within the group.
His task is to expand the center strategically and operationally with retail customers together with Sales Manager Detlef Kalthoff and Division Manager Norbert Rolf. The focus is on small- and medium-sized shopping centers and big-box stores, particularly in B and C locations.
Heinrich has been with Strabag PFS since December 1, 2016, where he is responsible, among other things, for real estate property management for an institutional client with a value of almost €1 billion.
"With Jörg Heinrich's expertise, we are now aiming systematically to utilize our nationwide organization with more than 500 real estate buyers and specialists for contract management, real estate management, object accounting, and ancillary charges for the retail real estate asset class," commented Marko Bohm, Managing Director for Real Estate Management of the Strabag PFS.
Before he joined Strabag PFS, Heinrich worked in various functions at BNP Paribas Real Estate Property Management GmbH for 15 years, most recently as area manager center management Germany.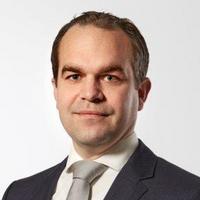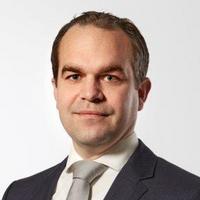 Valad Europe
Wouter Zwetsloot
Valad Europe has appointed Wouter Zwetsloot as Head of Benelux. He will be responsible for originating and securing real estate deals in line with the company's strategy, managing the existing assets under management, and managing the platform and people across Belgium, the Netherlands, and Luxembourg.
Zwetsloot first joined Valad Europe as an asset manager in 2008 looking after the assets in the greater Amsterdam region. He was appointed Head of Investment Management in 2016 before taking over as Head of Benelux in January 2017. Prior to joining the business, he was responsible for managing an office portfolio on behalf of an institutional investor.
Zwetsloot holds a degree in real estate from Greenwich University in London and a Master's degree in real estate from the Amsterdam School of Real Estate. Valad Europe manages just under €4 billion of real estate assets and investment capacity across its funds and mandates. The platform covers approximately 338 assets and 3,400 tenants managed by local teams totaling around 190 people in 22 offices and 14 European countries.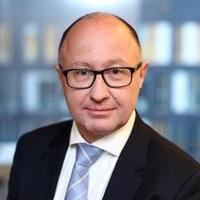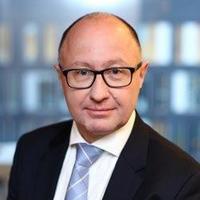 Echo Polska Properties
Jacek Bagiński
Echo Polska Properties NV (EPP) has announced that Jacek Bagiński will be appointed as Executive Director of Finance. He was nominated for the position by the board of directors and will be appointed no later than March 31, 2017. Bagiński will take over from the current CFO, Maciej Drozd.
"We are delighted to have Jacek on board," said Chief Executive Officer Hadley Dean, who added that Bagiński's expertise from the retail sector will be invaluable to EPP.
Bagiński is a senior financial executive with over 20 years' experience in various businesses operating across Poland and Central & Eastern Europen (CEE) countries, ranging from the retail, production, and sale of pharmaceuticals, to FMCG, to exploration of oil, gas, and other natural resources.
He was a member of a number of management boards and CFO in companies listed on the Warsaw Stock Exchange and controlled by the largest private equity funds operating in CEE countries. Additionally, he has served in senior management and executive positions in multinational corporations, including PepsiCo and BP/Amoco, with turnovers ranging from €15 million to over €750 million.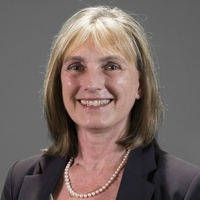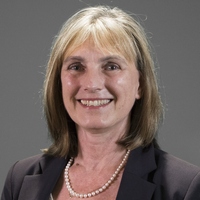 Revo
Catherine Lambert
Catherine Lambert, Head of Retail Property Management at Cushman & Wakefield, has been appointed the new chair of the Revo Educational Trust, which advances education in the retail property sector.
She takes over from Peter Drummond, Board Director at BDP—who remains a Trustee after a three-year tenure—and will drive the Trust's agenda forward in fundraising, developing, and delivering industry education.
Lambert will champion the Trust's industry-leading apprenticeship program "Retail Path," which it delivers with the National Skills Academy for Retail to address the issue of youth unemployment and encourage more young people to choose a career in retail property.
Now in its second year, Retail Path provides a new professional entry point to rewarding careers for young people, primarily aged between 16 and 24 years. Its first year saw 10 apprentices graduate and enter full-time employment with shopping center management teams and retailers across the UK. Lambert has more than 18 years' experience in shopping center management.
Previously chair of JLL's retail management team, she joined Cushman & Wakefield last year as head of retail property to spearhead growth in the firm's retail business.