---
Affine
Matthieu Evrard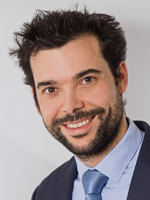 Under the chairmanship of Maryse Aulagnon, Affine's Board of Directors has accepted Alain Chaussard's resignation from his duties as Chief Executive Officer and has appointed Matthieu Evrard (photo) to replace him.
Chaussard, who had been CEO since 1998, remains a Director and Vice Chairman of Affine's Board of Directors and has taken on the role of Senior Advisor at the company.
Evrard is a graduate of Ecole Centrale Paris and has a DESS from the Sorbonne in Hotel and Tourism Strategy. He joined Affine in April 2016 and was appointed Deputy Chief Executive Officer in January 2017. Prior to that, he was a member of the Executive Committee of Louvre Hotels Group as the Executive Director Development & Acquisitions.
---
AG Real Estate
Xavier Denis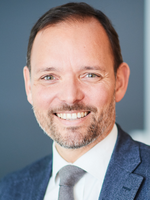 AG Real Estate has announced the arrival of Xavier Denis as the Chief Development Officer, a member of the Management Committee, and the Director of AG Real Estate S.A. Denis has been the Chief Operating Officer, a member of the Management Committee, and the Executive Director at Cofinimmo since 2011.
He joined Cofinimmo in 2002 as the Head of Project Development & Area Manager. Before 2002, he worked in London in the development of real estate projects as an architect for the firm of Chapman Taylor and HOK Sport, now known as Populous. Denis holds a degree in civil engineering and architecture from the Catholic University of Louvain and has also earned an MBA from Insead.
As the Chief Development Officer, he will be the head of development activities throughout the entire Group. He will, thus, be responsible for all residential development projects, offices, retail, etc. and will provide leadership for the ad hoc teams.
---
CBRE
Jan Janáček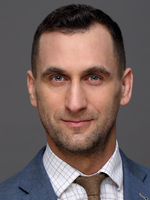 CBRE in the Czech Republic has obtained a valuable asset for its Retail Agency team. The team has been further strengthened by Jan Janáček, who has been hired for the position of Associate Director.
Janáček has 11 years of experience working in the field of retail, with a focus on B2B. He has been employed by various fashion / sports fashion brands and has held upper-management positions, such as Business Development Manager and Country Manager.
"Jan has years of valuable experience working in retail and has a great understanding of our clients' needs. Not only is he an expert on the Czech retail real estate market, but he also understands brands' operational and real estate needs. He can give valuable insight and advice regarding their business plans or sales strategies, which is appreciated, especially by start-ups and fast-expanding brands. He can consult with them regarding whether a specific location is suitable enough for their business plans or offer advice on topics related to buying behavior or convergence of physical and digital shopping experiences," said Katarína Brydone, Head of Retail at CBRE.
---
Kintyre
Ted Walle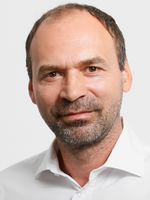 Kintyre has appointed Ted Walle as a Partner within the firm. The 48-year-old is the Head of Center Management for Kintyre and his promotion is an acknowledgement of his outstanding contribution to the firm.
Walle will maintain his current role as the Head of Center Management, which he has performed since joining the firm in 2016. He currently oversees the company's portfolio of 10 shopping centers, with a staff of approximately 20 individuals. Prior to Kintyre, he worked for DTZ/Donaldson's for more than a decade, undertaking the role of Head of Center Management in Germany, responsible for 22 centers and 38 staff members. Additionally, Walle has worked for Acrest and Sonae Sierra.
He joins the existing Kintyre partnership group, which consists of Johannes Nendel, Adam Pearce, Paul Shiels, and Marius Ohlsen. Founded in 2009, Kintyre is a fully independent owner and operator of commercial real estate, with the firm managing €1.1 billion in real estate across Germany for its domestic and international client base.
---
McArthurGlen
Phil Parry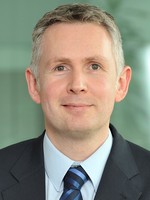 McArthurGlen has appointed Phil Parry to the newly-created role of Chief Information Officer. He will lead the company's technology operations and investments across its portfolio of 24 designer outlets in nine countries, reporting to the Group's Chief Customer Officer, Tom Enraght-Moony.
Enraght-Moony said: "Phil brings 20 years of diverse technology and transformation experience at B2B and B2C brands, including Whitbread plc, Mercedes-Benz, Argos, and Homebase.
As McArthurGlen continues to invest in our technology infrastructure and team, he will be pivotal to our strategy of putting the customer at the heart of everything we do and maximizing the performances of our brand partners by applying technology and data across the entire value chain."
---
Multi Corporation
Luca Maganuco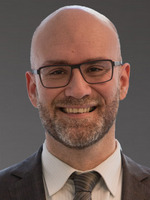 Multi Corporation has announced the appointment of Luca Maganuco as the new Managing Director for Multi Central and Eastern Europe, effective July 1, 2018. He is responsible for Multi's activities in Poland, Slovakia, and Ukraine.
Maganuco has over 16 years of experience in (retail) real estate asset management and development. Throughout his career, he has worked for numerous international companies, including ING Real Estate and CBRE Global Investors. For the past four years, he has been the Managing Director of Multi Italy. Going forward, he will combine this position with his new role as the Managing Director of the CEE region.
"We are extremely pleased with the appointment of Luca Maganuco as the Managing Director of the CEE region, given his vast experience and expertise, both on the (re)development side and on the operational side of the shopping center sector. The Eastern European retail market is one of the most dynamic in Europe, and, with the leverage of Multi's Pan-European platform, we believe Luca and his team will have the opportunity to enhance the level of our shopping centers under management and to expand our portfolio,'' said Josip Kardun, CEO Multi Corporation and member of the ACROSS Advisory Board.
---
NREP
Ludwig Holmgren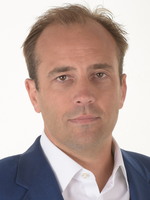 NREP has announced that it has recruited Ludwig Holmgren to join its team. Holmgren has more than 20 years of experience working across the spectrum of alternative investments in the Nordics.
"We are delighted that Ludwig Holmgren is joining the NREP team. With a solid background in alternative investments, Mr. Holmgren has an exceptional understanding of the needs and challenges facing institutional investors today," said Gustaf Lilliehöök, Partner at NREP.
"NREP seeks to make real estate better by challenging the status quo and providing real estate products that better address people's needs. Finding new solutions also requires new ways of working with our capital partners, and Holmgren brings a valuable combination of experience and fresh perspectives from outside the real estate industry," added Mikkel Bülow Lehnsby, Founding Partner and CEO of NREP.
---
Real I.S.
Axel Schulz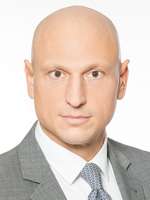 Axel Schulz, who is already responsible for investment management at Real I.S in Germany, has also assumed the role of Head of International Purchasing Management.
Christoph Wendl, who was previously responsible for international investments, is leaving the company to pursue his own business ventures. Schulz will, thus, be responsible for the entire purchasing activities of Real I.S. in Germany and abroad.
"We wish Christoph Wendl the very best for his future projects and thank him for his outstanding achievements for the company. His departure is a mutual decision. With Axel Schulz, we have found our ideal candidate for this position, here in our very own team," said Georg Jewgrafow, Chairman of the Board of Management.
Schulz joined Real I.S. as the Head of Investment Management Germany at the turn of 2016/2017. Prior to that, he worked as the Director of Investment Management at Triuva Kapitalverwaltungsgesellschaft.
---
Sevens
Lars Sammann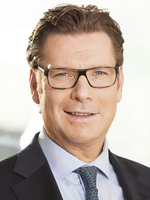 Sevens is under new management. Via the appointment of Lars Sammann, the shopping center located on Düsseldorf's Königsallee has found a new center manager.
The owner, CBRE Global Investors, has, thus, taken another important step toward repositioning Sevens as a premium center. Sammann has over 30 years of experience in the retail sector as well as special expertise in the shopping center segment.
The business economist started his real estate career at ECE Projektmanagement GmbH in center management. Subsequently, he was the Head of Expansion at Douglas Immobilien GmbH and the Managing Director of Multi Development / Multi Mall Management and Kemper's Centermanagement GmbH. Most recently, the native Hanseat worked as the Head of Shopping Center Management at CBRE GmbH.
---
The Crown Estate
Alison Nimmo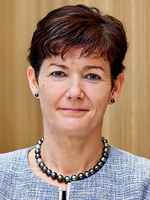 The Crown Estate has announced that Alison Nimmo will not seek a third term as Chief Executive Officer and will step down at the end of December 2019, after completing her second four-year term.
Chairman Robin Budenberg said: "Two full terms as Chief Executive mark an exceptional and dedicated eight years in which Alison has built a talented team, transformed the business, and delivered outstanding results. I respect her decision and appreciate her giving us early notice, which has given us plenty of time to find a successor and ensure a smooth leadership transition. Alison will be in the post for another 18 months, during what will be a busy and exciting time, and she is absolutely committed to delivering continued outperformance, with pace and ambition. So, for the time being, it's very much business as usual."
---
ULI Europe
Jürgen Fenk
Jürgen Fenk, Member of the Group Executive Board of Signa Group, has been named the new chair of ULI Europe.
Fenk, who succeeds Jon Zehner, Global Head of the Client Capital Group for LaSalle Investment Management, will serve on a voluntary basis for a two-year term. He brings extensive ULI leadership experience to his new role. Fenk will lead the implementation of the ULI Europe Strategic Plan, which is part of ULI's Global Strategic Plan, recently approved by the Institute's Global Board of Directors.
The four-year plan strives to strengthen member engagement and expand its impact around the world. It will focus on five key areas: growing individual and corporate membership in the region; strengthening ULI's position in Europe as a multi-disciplinary real estate and land use knowledge network, which leads in applying big ideas and emerging trends to business practices; further developing National Councils and Product Councils to increase member engagement; focusing on mission-driven activities, such as UrbanPlan and Advisory Services to distinguish ULI from other organizations; and establishing a financially resilient platform for sustainable growth.
---
Unibail-Rodamco-Westfield Germany
Dirk Hünerbein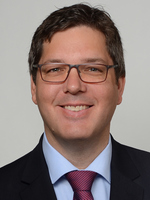 On July 1, 2018, Dirk Hünerbein took over the position of Head of Development at Unibail-Rodamco-Westfield Germany. He is responsible for all project development in the existing portfolio as well as the development of new projects.
Hünerbein has more than 20 years of experience in design, project development, and management in leading German and international companies.
Most recently, he was a senior project partner at Drees & Sommer, the construction and real estate consultancy. From 2006 to 2010, he held various management positions at ECE Projektmanagement GmbH & Co. KG.
"We are very pleased that, in Dirk Hünerbein, we have gained an absolute expert in project development and implementation, who also has many years of experience in the retail industry," said Andreas Hohlmann, Managing Director of Unibail-Rodamco-Westfield Germany and member of the ACROSS Advisory Board.
---
Zsar Outlet
David Wilkinson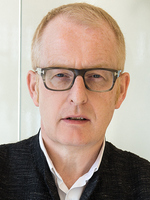 David Wilkinson, former director of Harrods and General Manager of Selfridges, and current Executive Director of the contemporary department store Au Pont Rouge LLC in St. Petersburg, has been appointed as Chief Operating Officer – Center Director for Zsar Outlet Village. He has experience in various director positions in international retail.
Formerly, Wilkinson has worked as Retail Director at Kurt Geiger, Chief Executive at Kirk Originals, Retail Director at the Qatari-based retail group Salam Stores, and General Manager at Russian fashion brand TBOE.
Since August 1, 2018, he has taken responsibility for the launching of Zsar Outlet in November this year, and he has run the business and daily operations of Finland's first Outlet center. He will report to Sami Vainiomäki, CEO of Zsar's development company East Finland Real Estate.
---
Sign up for our ACROSS Newsletter. Subscribe to ACROSS Magazine.