The black-red-golden economy is booming. Other European countries are not the only ones who look at Germany with amazement; these kinds of looks also come from the United States, albeit at times with a frosty undertone. And this robust upswing, which the German economy has been experiencing since 2013, is expected to continue. For example, the renowned ifo Institute forecasts an increase of the real GDP by 1.5 percent for 2017. Next year, the macroeconomic output is even expected to increase by 1.7 percent.
"The strength of the German economy ensures that the German market continues to be very attractive for foreign investors," says Guido Niesler, shareholder at TREC Real Estate Consulting GmbH (TREC), headquartered in Düsseldorf. "The last time, interest rates were at a fair market value in this country was four years ago. Interest rate levels are simply too low. This is why real estate investments in Germany still remain attractive, despite extremely high prices due to the leverage effect. From this perspective the peak may have been reached but we have not yet reached the end of this development. The economic data is simply too positive for that."
A common past at mfi
This prospering yet also challenging environment plays into the hands of TREC, which was founded on March 1, 2014. Initially, the Berlin auditing and tax consulting firm Trinavis GmbH & Co. KG and managing director Peter W. Landgraf were shareholders. In September 2015, three new partners joined the company. The already quoted Guido Niesler as well as Thorsten Prior and Dirk K. Wollweber bring a wealth of experience from the real estate industry to the team. The four experts first met at mfi management for Immobilien AG, which was taken over by the Unibail-Rodamco-Group. The real-estate economist Landgraf was the managing director, chief financial officer, and chief representative at mfi. The banker and economist Niesler was the financial head. The engineer Prior was head of operations and the lawyer and chartered surveyor Wollweber was head of acquisitions & sales.
TREC already made a name for itself in the first years of the company's existence with its transaction consulting and support services as well with its financial consulting for real estate deals. The company intends to expand these areas significantly. Another key area is property management, which includes the commercial management of properties and real estate companies. The clear focus in both areas is on retail and management properties, where a deep understanding of the operating business and it's environment is necessary.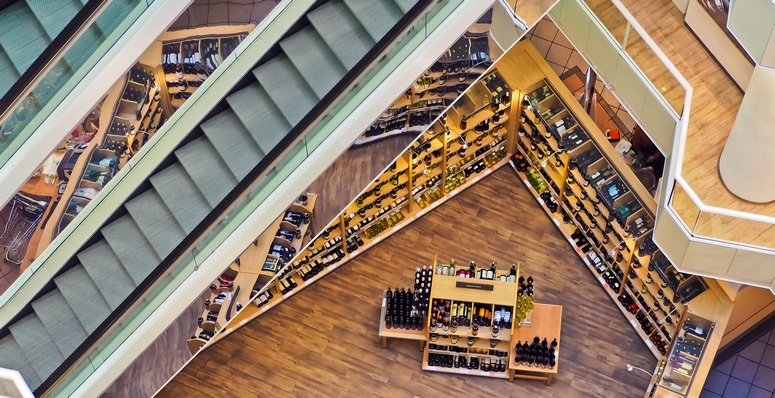 Niche know-how about operational cost accounting
The mentioned property management includes the highly complex area of operational cost accounting. Prior explains, "We are currently supporting a numberof shopping centers and retail parks in this regard all over Germany; This area is so challenging because jurisdictions are consistently changing. New court decisions are made constantly. This is mainly due to the fact that there are different areas of usage in malls. Operational costs need to be distributed differently among these areas." Another important factor is that operational costs are a significant expenditure for tenants. It is necessary to show them these costs very clearly and make these costs transparent for them.
TREC is also interested in international business, as especially foreign investors oftentimes do not have access to the German or German-speaking market. This is where the company wants to and can open doors with intensive consulting and transaction services. TREC's current core market is the German-speaking region. The know-how of Landgraf, Niesler, Wollweber and Prior regarding the inner workings of the retail market can definitely be applied all over Europe. Due to their professional positions and the pan-european Track Record, they have the expertise for location and competition analyses, transaction services, etc. on the entire continent.
Hospitality development – the latest addition to the company's portfolio
Wollweber says that TREC is currently establishing a further business area: "Last year we started to set-up a structure for hospitality developments, which includes hotels, boarding houses, co-living and serviced apartments. Therefore we started a joint venture with the Austrian Soravia Group. We are currently acquiring the first two projects in this area."
Expanding the company's business area with hospitality makes sense, since these are management properties, just like in the retail sector. "After all, we define ourselves as specialists for management properties. We understand how users think and how they operate. We know where we have to apply our in-depth expertise for these assets, and we are very passionate about what we do," says Wollweber enthusiastically.
Another important reason to expand into hospitality is that hotels and retail properties are growing together, particularly in inner cities. More and more buildings accommodate shops on their first two floors, and hotel rooms on their upper floors. It is a further trend that new Inner-City Hotels often dispense with their own restaurants and that the hotel operators are looking out for partnerships with restaurant chains, which can help to leverage synergies and to utilise existing capacities one both sides more effectively. One example for such symbiosis is the just refurbished Jüdenhof Dresden with the Amedia Plaza Hotel and Vapiano.
In closing, they summarize, "We know how to identify the right and sustainable projects because we observe very carefully what happens on the market and we also have the know-how and experience to operate assets in this "sophisticated" market segment of management properties."
Follow ACROSS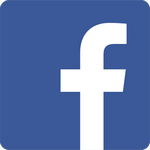 Share this article