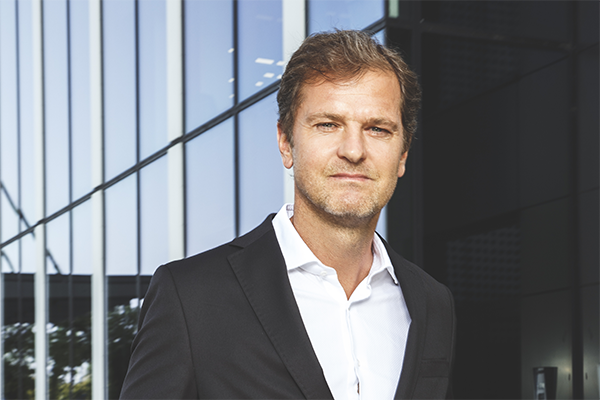 Maxence Liagre, CEO of MPC Properties
Credit: MPC Properties
Recovery and rebirth
"The year to come should be the year of full recovery and rebirth for the placemaking industry. For the first time over the last two years, we should have the combination of low level restrictions, customers' confidence, retailer's appetite, higher footfalls, and probably higher spending. This combination of factors should create a positive environment for investment and innovation.
The main opportunities will be the revival and revenge spirit of customers when it comes to shopping, and more than ever, there will be a need for socializing and rewarding. First, health and safety will remain one of the key management procedures to apply, but also an important topic of communication and differentiation. Then, e-commerce showed its limits as an independent and effective model, it needs to fuse and team up with the placemaking industry to exist. From the status of competition and overlapping, we are witnessing the switch to synergy and complementarity.
I hope that the industry will benefit of a long period of a stable environment, which will allow us to consolidate and capitalize on success. However, at the same time we need to stay alert and proactive as future challenges could be less predictable, more frequent and more drastic than ever."
---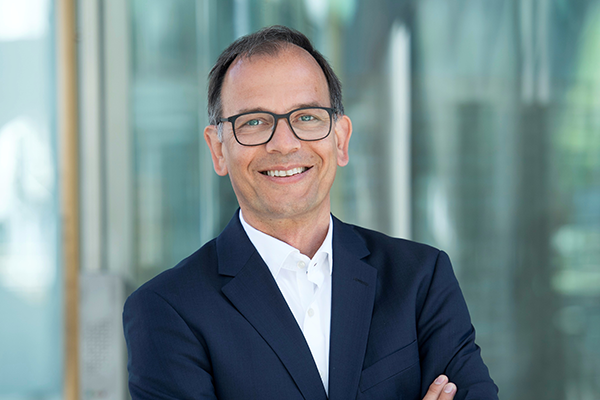 Klaus Striebich, Managing Director of RaRe Advise and Member of the ACROSS Advisory Board
Credit: RaRe Advise
Retail real estate: C… and beyond
"It is the year '2 a.c. (after Corona)'. Many of us feel tired, fed up and haggard. However, to give up on retail? Never! In the past two years, of course, many things have changed, some very quickly, other just leisurely. We have a new definition of retail: '24/7 any -thing, -where, -time' is the key to future success. The customer sets the content and the pace, no one else.
For the future success in our industry, we have to broaden the focus and perspective, accept that the business models need a higher degree of risk taking and that new concepts, offers, and rental models will come. Creativity, innovativeness, and the qualities to handle and manage this new complexity are required. To achieve this, operational excellence will have to be delivered more than ever, top performance is required from every individual and every market participant. Already, new approaches, ideas, requests, and concepts can be identified, across industries but also across countries. This puts me in a positive mood and makes me look forward to 2022 with joy. What will remain is the goal: fulfil the wishes, demands, and desires of the customers–with what, when or however. Let's work hard to achieve it."
---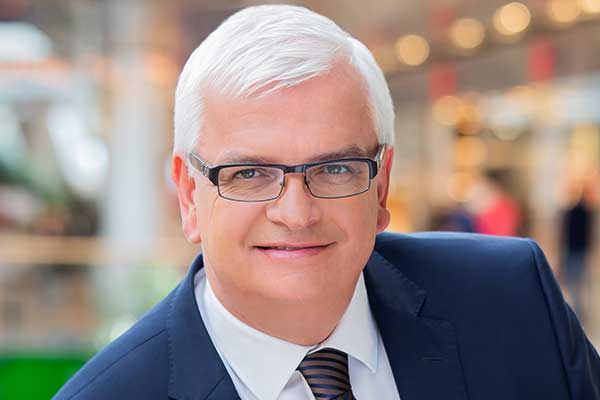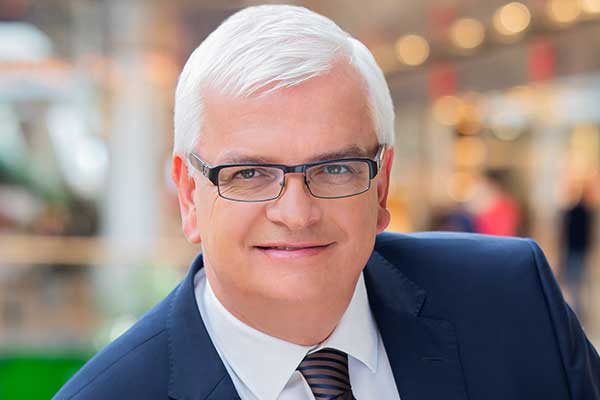 Marcus Wild, Executive Board Director SPAR Austria Group and Member of the ACROSS Advisory Board
Credit: SPAR
More of the same is out, must-haves remain
"2022 will also be characterized by great contrasts and determined not least by the need for broad diversity in the store and branch mix. Established marketplaces will become even better, demand for them will remain high, and people long for lively meeting places. People want to live their individuality, are enthusiastic about their own creations and sustainable products. The pandemic is cleaning up and optimizing the store mix in favor of more regionality, individuality, health, well-being and high-quality concepts. The experience is more in the foreground than ever. At the same time, off-price segments are also booming. Multifunctionality and local supply character are becoming increasingly important! The lively city quarter is needed just as much as efficient retail parks. Digital has become indispensable, stationary retail remains irreplaceable as a supporting pillar. Textile and shoe retail is in the process of reinventing itself in a more sustainable way. The trend towards contrast is inspiring the industry and is an important milestone for the future. The most important focus remains: Retail is always about people. Customers are the focus, and visionary employees are needed for vibrant shopping destinations!"
---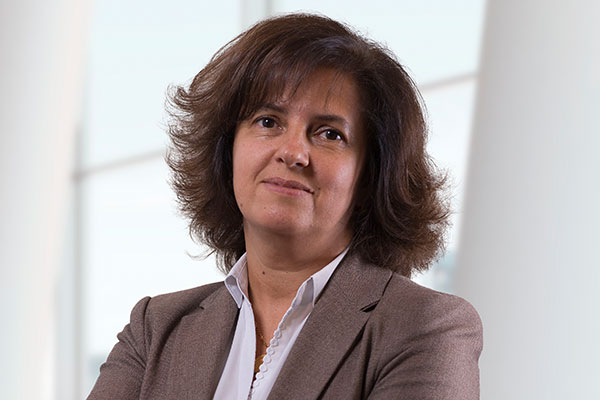 Cristina Santos, Managing Director (Property Management and Leasing) at Sonae Sierra
Credit: Sonae Sierra
Adding multi-channel values
"As a significant player in this sector, we are aware that the industry's current transformation is accompanied by an increasingly rapid evolution and change in consumer habits, which are the driver for innovation in the sector. In 2022, we envision a growing adaptation of spaces and offer, so that they attract an increasingly technological consumer, interested in differentiated experiences, while also concerned with their well-being and planet sustainability.
The integration and crossover between online and offline are an ever more important trend. Consumers' online purchases have a significant environmental footprint, especially given the high level of returns. Shopping centers are thus a fundamental part of the logistic chain, ensuring that the consumer more easily finds what they are looking for, and can merge the physical and the digital in a single space.
To this end, we are going to offer more and more differentiated and multi-channel value propositions, including health centers and spaces dedicated to well-being, clinics, spas or gyms, plus a greater offer of stores in the health and re-use sector. The areas of food retail, fashion, leisure & culture, and food & beverage will also start to present new experiences to consumers, increasingly combining physical and online formats."
---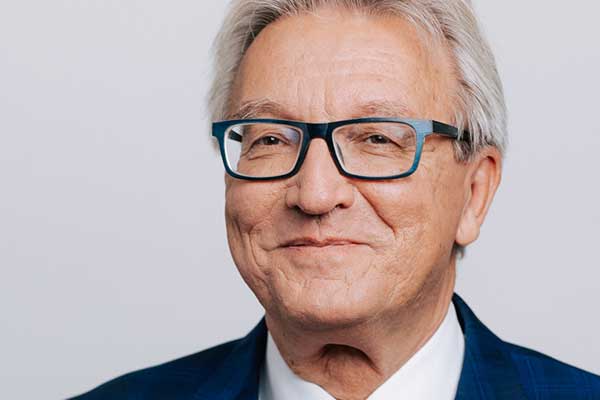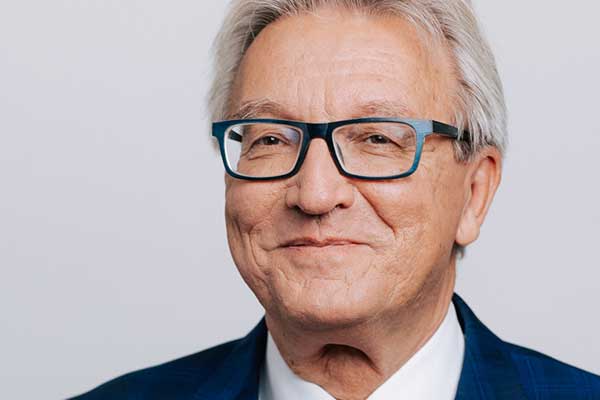 Silvio Kirchmair, CEO of umdasch Store Makers and Member of the ACROSS Advisory Board
Credit: umdasch
Quick and creative solutions
"Covid will continue to accelerate developments that would have previously taken several years. Phenomena such as the metaverse, which everyone is talking about at the moment, could become a reality sooner than some people think. Under these circumstances, it will be important for companies to remain agile in 2022 and to find quick and creative solutions to challenges that often arise at very short notice.
The topic of sustainability is both an opportunity and a challenge for the retail sector. Sustainability will undoubtedly continue to gain momentum. That is why we strive to pay special attention to sustainability in our actions, for example by becoming a member of the G7 The Fashion Pact or by implementing green shopfitting solutions. Digitalization is a development that will continue to shape the industry in 2022 and in the years to come. Therefore, we combine digital technologies with classic shopfitting and enable retailers to manage electronic shelf labelling, digital signage, IoT furniture and other technologies.
My recommendation to the brick-and-mortar retail industry is to further expand information technology in order to be able to understand customer behavior even better. Furthermore, retailers should direct their attention to increasing the quality of the experience and the frequency of customers in the store, by designing their shops as points of experience. A well-rounded retail experience must create added value for consumers, optimize the customer journey and create wow moments. Lastly, I hope that there will be more focus on generating sales instead of saving cost."
---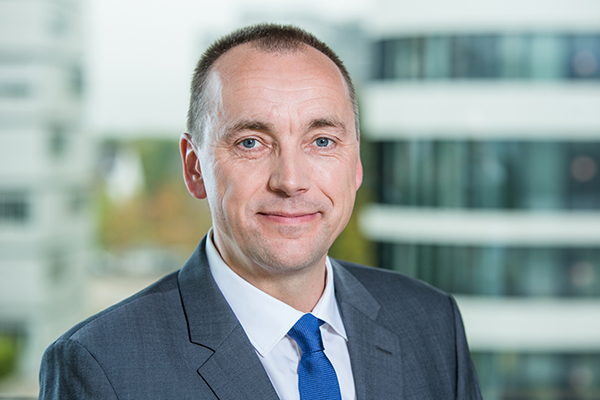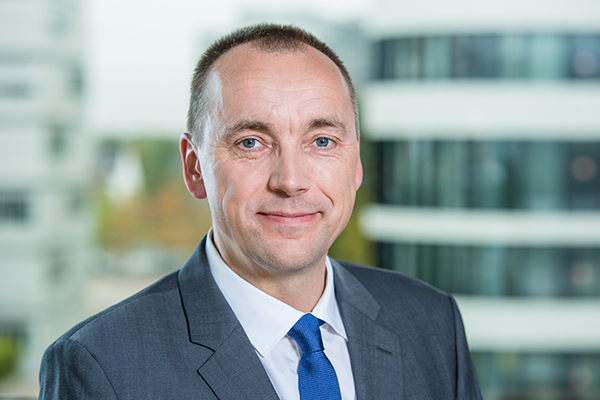 Andreas Hohlmann, Managing Director Austria & Germany at URW
Credit: URW
Economic perspective of brick-and-mortar retail
"The last two years have been very challenging and demanding for all of us in the industry. But despite all the hurdles, we have witnessed a very important and confidence-giving process: It has been shown that after the end of lockdowns and access restrictions, people came back very quickly and in large numbers to the brick-and-mortar retail, gastronomy, and leisure facilities. Footfall quickly returned to near pre-crisis levels. This proves that the physical experience and the social meeting places are of great importance to people.
2022 is about keeping the consequential damage caused by the pandemic as low as possible in order to maintain vibrant places, retail and leisure destinations in the future. It is necessary to strengthen the economic perspective of brick-and-mortar retail and prepare the industry for the future. This can be done, for example, by institutionalizing a certain number of open Sundays or by making constructional approval procedures more flexible and faster.
Beyond that, to speak even more fundamental, it is important that the industry takes further steps forward on the big issues like urbanity of the future, digital transformation, and sustainability in all its facets. However, this will only work if all those involved pull together–this includes politics and administration, retailers, operators and investors, as well as all visitors and customers."
---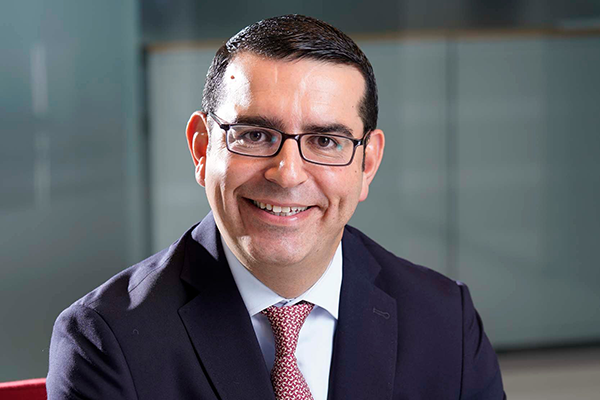 Yurdaer Kahraman, CEO and Board Member of FIBA Commercial Properties and Member of the ACROSS Advisory Board
Credit: Fiba
Redefining is not necessarily replacing
"I expect that not only in 2022 but in the years until 2025, a lot of companies rethink their core strategies and reposition themselves for the future. In the retail sector, location specific and future orientated new products and concepts will strongly consider climate protection, sustainability, cross-generational models, new technologies and digitalization will become more important. Mono labels, pop up and concept stores will enrich the existing offer as well.
Classic financing models will give way to new, innovative ones or at least run in parallel. It would be important for the companies to define themselves clearly. Different brand players will enter into new partnerships to ensure sustainable expansion, others will reposition themselves through to and from purchases. When we examine opportunities for the industry, I can say that people will continue to arrive in malls due to requirement for socialization. Resizing, repositioning and redefinition of commercial properties will accompany us.
I also see deglobalization and upcoming more and more regional structures in the supply chains. Dependencies must be closely monitored and responded quickly. In many countries the challenge will certainly be to find investment properties that offer investors returns above the existing inflation level. New strong international concepts and brands from Asia will penetrate more and more into US American as well as European retail market. Instead of a wait and see, an active, competitive set up will surely be the key to success.
What it needs: Closer cooperation, use the best possible synergy effects, act quickly and react flexibly to either negative or positive economic developments. Sustainable climate friendly thinking will not only have a strong influence on consumers, but also investors, banks and other institutions in their decisions. The basic and advanced training of employees is absolutely necessary, in particular discovering potentials and talents in the respective companies. Supervisory boards should be filled with professionals not only from the overlapping and partnering business areas. Furthermore, it is of great importance to create fair income prospects for women and to bring more women into top management positions and boards."
---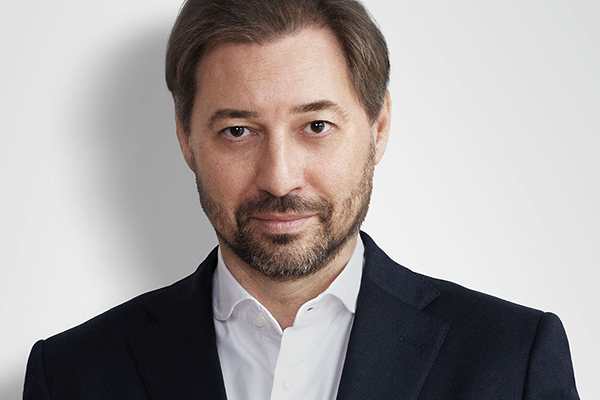 Bernhard Klein, Head of International Marketing & Brand Management at Immofinanz
Credit: Immofinanz
Live Marketing and brand positioning
"After another turbulent first half and the passage of Omicron, I expect a renewed yearning for live experiences of all kinds, including shopping as a social event. From the summer onwards, we will once again focus on the live experience aspect in our marketing campaigns and will be placing strong emphasis on the use of our retail areas as event locations.
The fundamental changes in the industry are the interweaving of online and live shopping, digital services in stationary retail, and social commerce. These three themes will continue to grow in order to achieve a seamless shopping experience via online, offline and social media. In the past, a successful brick-and-mortar retailer would open an online store to expand its business, but today online-only retailers are also opening retail spaces so that consumers can experience the brand (see mytheresa, Orlebar Brown, etc.).
For the placemaking industry, perfect brand presentation in retail spaces is more important than ever before in order to meet consumer demands. Those lacking clear positioning will struggle to differentiate themselves from the competition, and not having a brand message for their target group will drown them in arbitrariness.
Live marketing, such as promotions and events, but also digital marketing became increasingly important to reach consumers in the catchment areas. Live, digital and social marketing have already replaced classic offline marketing campaigns, and this trend will continue and keep our marketing department very busy in the new year.
I would also like to see even more attention paid to the issue of sustainability. Sustainability has entered the mainstream in the last two years and is increasingly demanded by customers. The first to succeed in integrating this topic into their brand promise will gain a clear edge for the future."
---