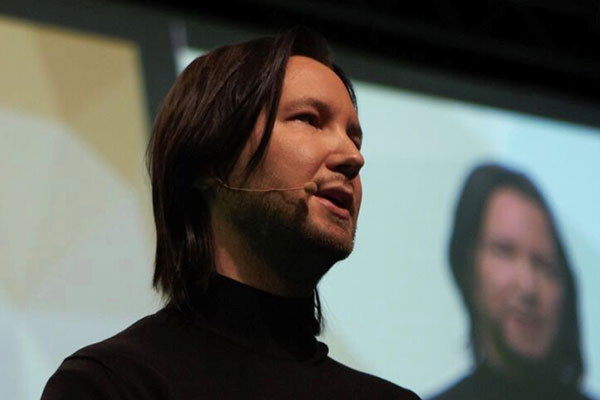 Markus Porvari, Founder of HyperIn and Member of the ACROSS Advisory Board
Credit: HyperIn
Physical retail back on the growth path
"The year 2022 starts a new chapter in connecting the digital and physical consumer journey. Brick-and-mortar will stay relevant: the impact from the COVID-19 in retail real estate was less than what we expected at this point last year. However, the placemaking industry should stay alert and prepare for the continued uncertainty by using the right technological tools for more efficient management and monetization of shopping malls. Positive signals from Asia and North America are predicting that physical retail will be back on the growth path.
In the post COVID-19 and e-commerce era, retail real estate needs to analyze their customers and campaigns by using Big Data for successful hyperlocal and AR experiences, the first stages of Metaverse. Sales reporting projections are drastically improved with Machine Learning. Social media influences and trends generated by AI drive consumer purchases today. Offering your mall's existing products and services as a pick-up or home delivery is not enough, if they do not attract shoppers in the first place.
More efficient management and monetization of the property will become vital. With an advertisement and specialty leasing sales platform, you can achieve even a 10 % boost annually in your non-rental income to recover from 2021."
---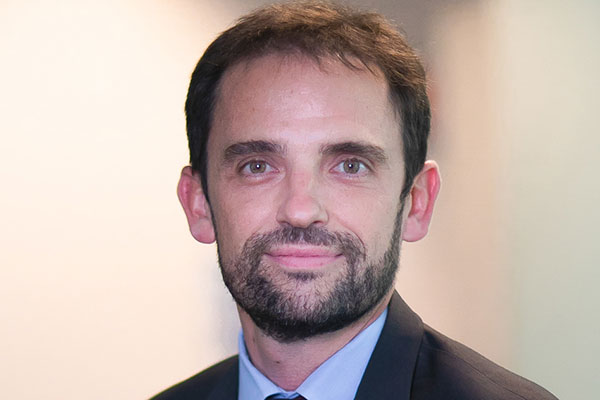 Francois Matray, CEO of MRM
Credit: David Lebrun
Retail model and store formats are changing
"Among the many trends that have shaped our industry in the past few years, and which have accelerated during the crisis, the change of the retailer model is key. Retailers are adapting their operations, reviewing their physical footprint, and focusing on selected locations. Consequently, store formats are changing to either more intimate spaces or larger flagships, which play a key role for keeping in touch with the customers. Large food retailers are creating new concepts and entering innovative partnerships. These moves are accelerating while some operators are struggling, other retailers are either growing or optimizing their operations. For example, greater use of the franchise model, meaning that independent retailers are a growing force in the market. Meanwhile, consumer habits are also changing, demographics are shifting, urban areas and their suburbs are in constant evolution. All this creates both, challenges and opportunities for the retail property sector. E-commerce is not going to fade away. Versatility of consumers is likely to increase in a fast-changing brand universe. And I also see the desire for local, ethical, responsible, sustainable shopping experiences as a strong lasting change.
Faced with a common challenge during the crisis, landlords and retailers had to find a common ground to cope with the loss of retail turnover and the risk of shop closures. Tenants and property owners have been encouraged to engage in a dialogue, reviewing rents, leases, and performances as never before. I hope this dialogue will be maintained, enlarged and will help to adjust and adapt together to the evolving market dynamics."
---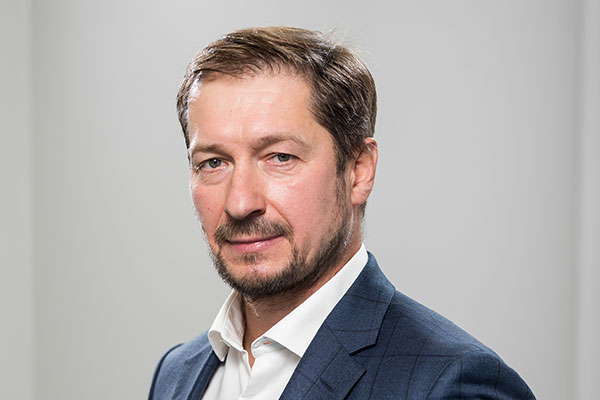 Vitalii Boiko, CEO of Nai Ukraine
Credit: NAI Ukraine
Local markets and redevelopment
"The crisis caused changes in the shopping habits of Ukrainians; people are buying more but less often. Pandemic restrictions and the fact that people are more cautious about crowded places is a great challenge for the placemaking industry. In order to meet this necessity, retailers will become even more technological, using touch-free solutions in line with standard sanitary activities.
The situation in Ukraine is positive, as Ukrainian consumers couldn't travel, they adapt to spending money in their native country, discovering local markets, and creating new demands. European lockdowns let tourists discover Ukraine, and despite the crisis, we got 6% of sales growth and the forecast for 2022 is more than 10%.
During lockdowns the interest in street retail reactivated; people became more interested in their 15-minutes surroundings: shops, cafes, stores, markets, studios, service providers they have near home, which became the main place to spend time.
Well-organized and profitable activity let the street retail operators increase their ambitions and use the resources they gained to expand city centers. That gave us one more trend in Ukraine–lots of big cities start the redevelopment of the downtown territories: landscape renewal, public realm, retail, and food retail infrastructure, improving tourist attractiveness, etc. I would tell that for the next year it will be trending for the most of Ukrainian cities."
---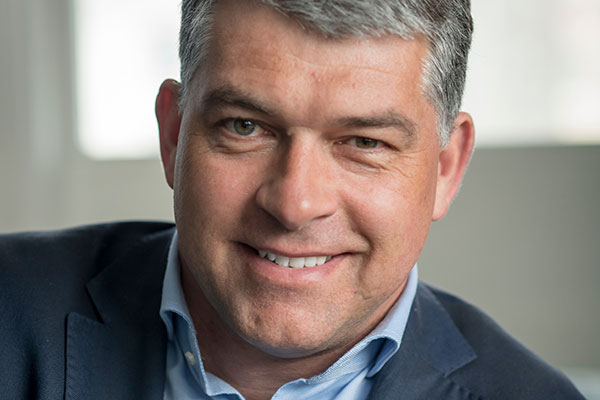 Otto Ambagtsheer, CEO of VIA Outlets
Credit: VIA Outlets
Becoming channel agnostic
"Whilst Europe has recently been hit by the new omicron variant, with new restrictions being introduced across the continent as a result, I remain hopeful that 2022 will see a return to some sort of normality. As health and safety remain at the forefront of everyone's mind, outlet centers and their predominately open-air design will be in a good position to attract visitors.
A trend that will be bigger than ever in 2022 is the omnichannel mindset. After various periods of confinement over the past two years, many consumers have gotten familiar to online shopping, whilst simultaneously desiring 'real', in-person experiences. Not only do they expect the best of both worlds, but they switch quickly and effortlessly between online and offline–which means brands and landlords will need to join them in becoming channel agnostic.
Finally, sustainability will continue to be a key differentiator to create an even more positive and regenerative approach to outlet shopping, not just when developing or redeveloping centers, but as an integral part of any retail offering."
---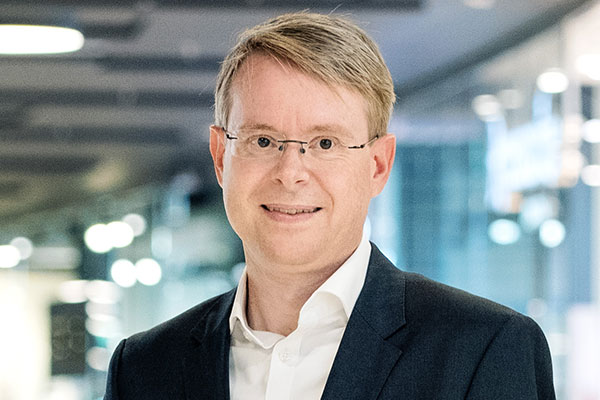 Peter Tonstad, CEO of Placewise Group and Member of the ACROSS Advisory Board
Credit: Placewise
Digital needs to be integral part of overall strategy
"Everyone needs to expect unpredictability due to the pandemic. Another expectation would be that consumer digital retail spending will take new big steps in 2022.
The opportunity in this is much related to deliver on the consumers expectations within digital. Surveys show that consumers expect a seamless shopping experience across physical and digital that goes way beyond the typical shopping center offering today. The main challenges in 2022 will be related to the ongoing pandemic. New restrictions and closures are happening right now and the outlook for the beginning of 2022 is not great in this perspective.
The placemaking industry is far behind the digital evolvement of their customers (tenants and shoppers). Shopping centers are given more and more opportunity to become part of the e-commerce economy, and in the interest of being a sustainable business for the unforeseeable future they should grab these opportunities with both hands.
I both wish and recommend shopping centers to make digital as one of their top strategic topics in 2022. Shoppers and retailers will just become more and more digital in nature, and the centers need to follow suit. Being present on social media or sending newsletters is not a digital strategy. Digital needs to be an integral part of the complete shopper experience and tenant business model. That requires big changes and also investments. The ultimate digital target would be for shopping centers to also become digital marketplaces."
---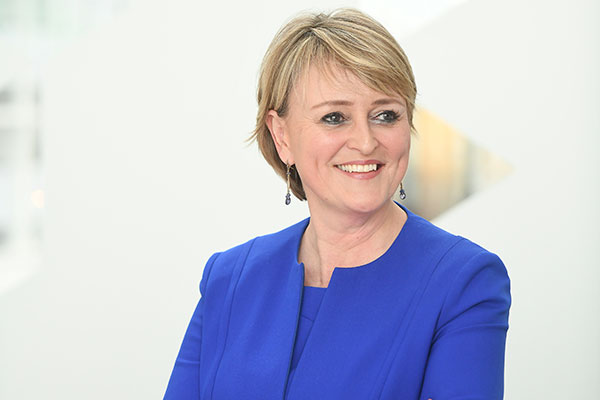 Christine Hager, Managing Director Retail Operations at redos
Credit: redos
Focus on one's own strength and taking responsibility
"Stationary retail had to put on another show of strength in 2021 due to the ongoing pandemic. Retailers continue to face major challenges and the entire landscape needs a big makeover. Digitalization in stationary retail has advanced from a 'nice to have' to a 'must have' and local commerce has become state of the art. But in every crisis lies an opportunity. No online store in the world can replace the physical shopping experience–ideally supplemented by enter- and edutainment. We see the emergence of more sustainable lifestyle feeding through to purchasing decisions. At the same time, the crisis has undeniably led to a new spirit of cooperation. The local solidarity that has emerged in many places and some newly cooperative platforms show a willingness to network that did not exist before –and that is a great achievement! ESG factors will determine consumers' choices–from a retailer's carbon footprint via digitalization of important processes, to a sense of responsibility towards business partners and employees. Ultimately, it is up to us as consumers to keep our marketplaces and cities vibrant and to take this into account in our purchasing decisions."
---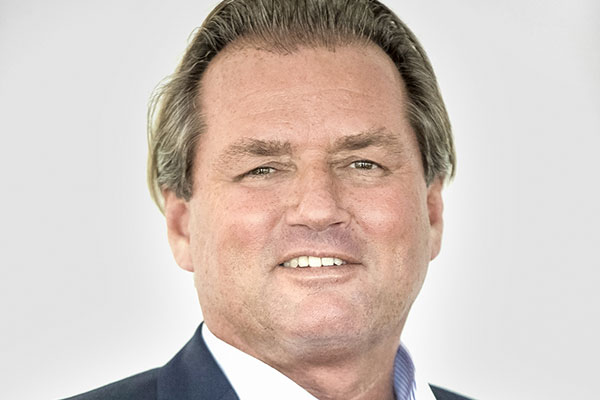 Thomas Reichenauer, Managing Director of ROS Retail Outlet Shopping and member of ACROSS Advisory Board
Credit: ROS
The future will be 'phygital'
"The placemaking industry is in upheaval as a consequence of the pandemic. As new trends take shape, the European outlet market faces the challenge to create added value for customers and brand partners. With the rise of digitalization and e-commerce, there is increasing momentum to introduce a 'phygital' approach in order to deliver a more holistic shopping experience.
Interconnected online and offline activities have gained relevance among consumers and retailers with services such as Virtual Shopping, Click & Collect, or retail entertainment on social media. Customer loyalty, digital marketing, augmented reality and visitor experience are other key drivers in this area that will shape the future of retail. At the same time, making retail destinations worth visiting will be key to attract and enable shoppers to enjoy great experiences and accumulate meaningful memories. Despite the challenges, we are optimistic. This hybrid shopping behavior favors designer outlet centers, which have become more attractive shopping destinations. Outlets have performed exceptionally well compared to other retail locations thanks to their open-air architecture and mix of fashion & lifestyle brands, gastronomic offers and leisure activities. This, together with our acceleration of the 'phygital' approach paves our way into the future."
---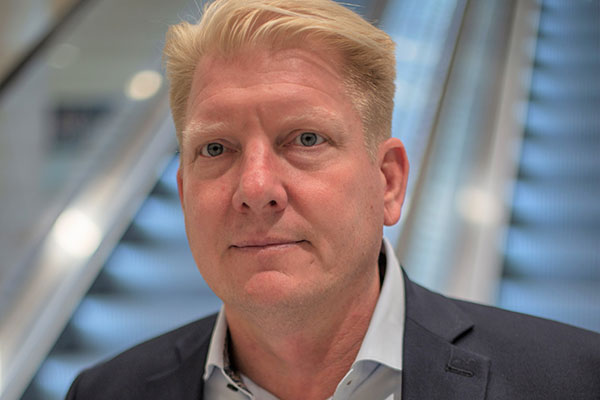 Erik Engstrand, CEO and Founder of SAFE Asset Group and Member of the ACROSS Advisory Board
Credit: Erik Engstrand
Safety perception as part of the decision-making process
"We think the industry will go more into an arena and a mix of space or events and create meeting spaces for people to shop, eat, meet, and 'hang out'. The space will need to be utilized for more than just retail space and turn into other opportunities for the landlords to develop further. Whether it's restaurants, pop-up shops, integrated offices spaces, events, or more community activities and integration.
Agile organizations will be the survivors and the ones that quickly adopt and understand the local needs of their customers. There is a lot of 'guessing' going on right now, and not all will be 'guessing' right. You will also have to take some chances and can't wait out the current situation, use the right network, and set your strategy.
There is one very fundamental change awaiting the placemaking industry in this VUCA world (Volatility, Uncertainty, Complexity, and Ambiguity) of general conditions and situations across Europe. The safety of its stakeholders. This is not so often discussed, but for me, this is the most apparent change in how people 'feel' safe in any environment or at any location. Simply, if you do not feel safe as a tenant, you do not invest in the premises, or you do not go there to shop as a private individual. So, the safety perception must come into the decision-making process. Today, it's still handled downstream and sometimes far from the decision-maker or the ones setting the safety requirements. This needs to be addressed for a safe and commercial place to fulfil the expectation of your customers (tenants and visitors, or other stakeholders).
Ensure to incorporate a straightforward but sometimes complex strategy for the safety of your most important asset, your tenants, and your visitors. We see too many ad hoc solutions not fulfilling the safety needs for a commercial place, or building actual value by doing your homework and ensuring a customer-centric security risk assessment to follow your business strategy."
---