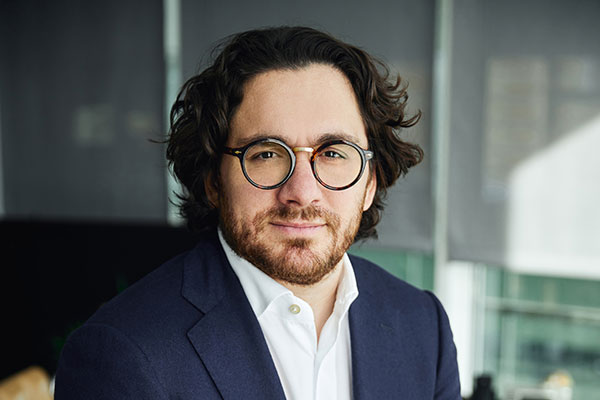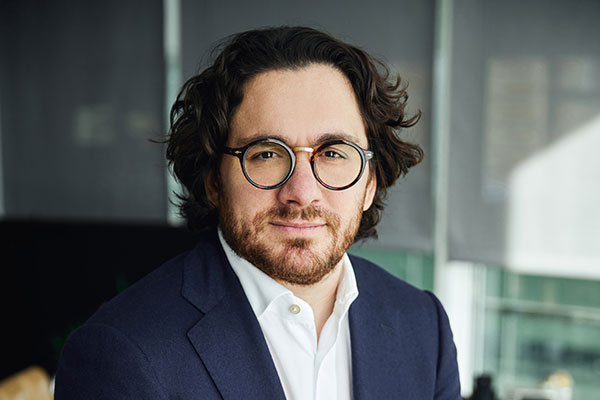 Grigoriy Pecherskiy, Managing Partner of ADG Group
Credit: ADG Group
It is more important than ever to follow your audience
"I believe the most influential trends will stay the same: hyperlocal places, e-commerce development and focus on memorable experiences. Therefore, the industry will continue shifting towards those trends and will adapt to ever-changing restrictions. The pandemic affected the construction process, retailers became very cautious about new openings, but I expect 2022 to boost the recovery and slowly allow us to reach the planned figures. Nevertheless, the concept must change regardless, and this is a challenge and opportunity at the same time. It is more important than ever to follow your audience and instantly react to their needs and desires. It is obvious that offline experiences are still very valuable but only if you offer something convenient, entertaining, emotionally inspiring, and hyperlocal–these points are fundamental and will be shaping the industry for many years. At ADG group, we have been following this idea from the very beginning with our neighborhood centers project, but this year we also had to adapt and implement some changes, e.g. consider F&B relocation to make it more accessible and strengthen the focus on the quality of the time people spend in our places. I wish to all the industry a rapid recovery, bright ideas and the most loyal partners and audience. I sincerely believe that all is possible if we listen to each other, come up with creative, and flexible approaches and make quick and weighed decisions even in the most challenging times."
---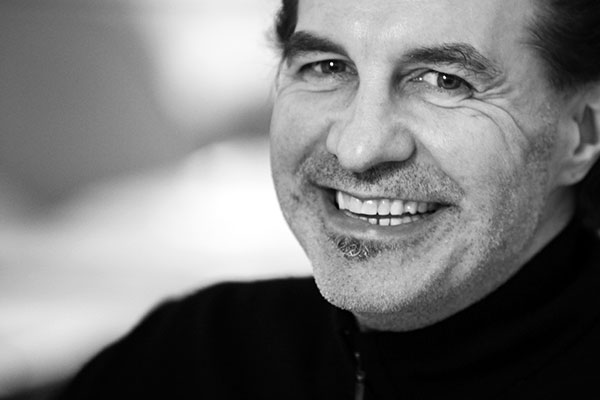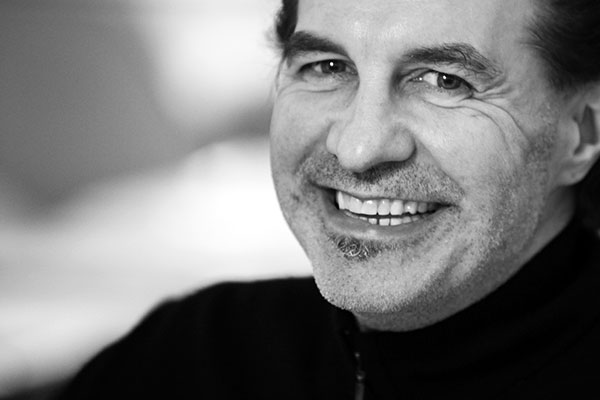 Gregory Fonseca, Director of Architecture (BDP)
Credit: BDP
Strengthen the connections of citizens with their community
"What does 2022 have in store for us when it comes to 'placemaking'? We have seen changes occurring as a direct response to the coronavirus pandemic. In the last two years, during my travels between Europe and the U.S., in larger cities I have observed a movement of reclaiming portions of streets and converting them into usable outdoor spaces. In Washington, DC's Adams Morgan, a vibrant quarter with a multitude of restaurants along 18th Street, the city has reapportioned parking spaces creating 'outdoor dining spaces'. This growing phenomenon of shifting the purpose and priority of street spaces may turn out to be one of the more important legacies of the pandemic. As one of the most congested cities in the world, cleverly reclaiming public space with the focus centered on people's needs and aspirations instead of the utilitarian purpose of transport is a minor revolution.
I envision increased instances in cities, large and small, where what started as economic adaptions due to a health crisis, actually take a stronger, more permanent hold in our communities. These changes do pose challenges to city administrators and property owners, and yet, are not insurmountable. Planning Authorities will need to embrace the ideology of reapportioning city streets to be more people and cycle friendly, not only to reduce carbon emission levels but to strengthen the citizen's connection to their community. In my view, whilst these changes in public spaces were constructed as 'temporary', in the coming years, many of these transformations will remain permanent, expanding the concept of placemaking for people."
---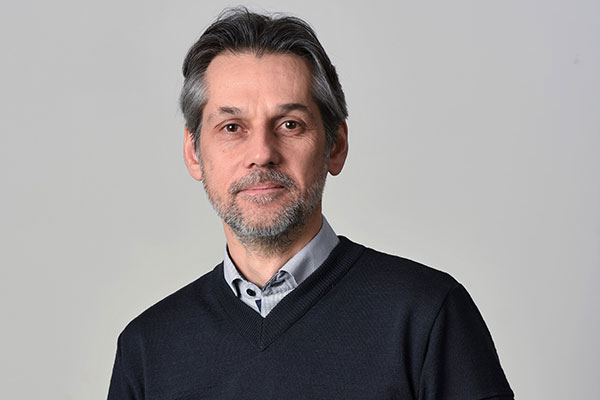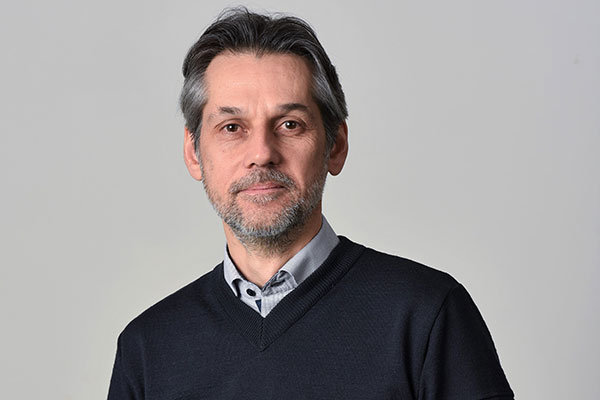 Mike Wilson-MacCormack, Director and Head of Benoy's Newark Studio
Credit: Benoy
City centers need to offer mixed-use experiences
"I think 2022 will see us revisit what makes urban retail vibrant and viable–namely bespoke design interventions and place-relevant experiences. Consumers are becoming wary of short-term, off-the-shelf solutions. As architects and designers, we have to come up with point solutions for individual places, because customers will spot something that's a cookie-cutter solution and that perhaps won't be relevant 10 years from now. We'll see a renewed need for town and city centers to offer a rich mix of uses and experiences to generate footfall. At the same time, we'll see a focus on creating destinations where people want to be; ideally based on real experience and a bit of theater to attract new crowds and consumers.
I think we'll also see the public realm grow in importance as somewhere that can deliver these experiential dimensions. Compelling public places and spaces, such as parks and landscaped areas, help to pull people into and through urban centers, in turn creating value for the surrounding buildings and businesses. The Covid 19 pandemic has also reinforced the importance of open spaces for wellbeing and community 'moments,' I expect this to be a growing trend in placemaking next year."
---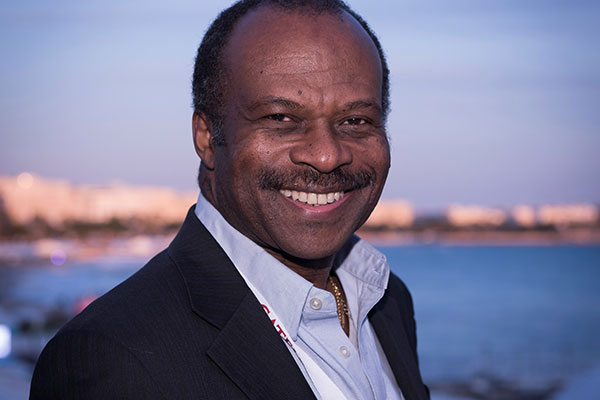 Chris Igwe, President of Chris Igwe International and Member of the ACROSS Advisory Board
Credit: Chris Igwe International
Humans at the center of projects
"Placemaking has become the word for 2021 and beyond–and rightly so. However, as with various buzz words, we as an industry have become used to apply terms that not always translate when it comes to execution. Placemaking should not become one of those words! For me, this is the key aspect to be addressed by those owners, investors, developers, planners, architects, etc. who are creating such places. The question to answer is, what is the vision.
For 2022, we need to ensure that we do not approach placemaking as the panacea to save retail, or our urban or mixed-use projects. Instead, we should see what key elements are needed by the community and create places intended to serve them.
The opportunities through placemaking are huge. We are still in a pandemic, and we know the significant impact it has had on each of us as human beings. We need to ensure that people are at the center of the decision-making process to build or rebuild our communities, shopping centers, shopping places, city centers and so on, where retail alone is struggling. Unless the human being is at the center of these projects, there is no way that they can be successful in long term. This must be the first and biggest priority for those in charge of creating vibrant, safe places.
The good news is that retail will always be a key structural component of placemaking and so the retail offer must be in alignment. Placemaking is an ideal opportunity to bring together tenants and owners to create something, as partners.
---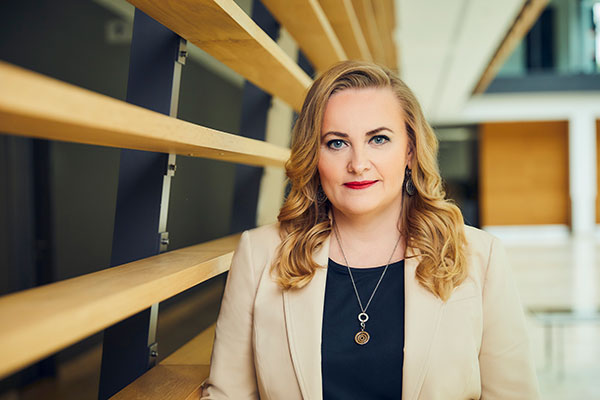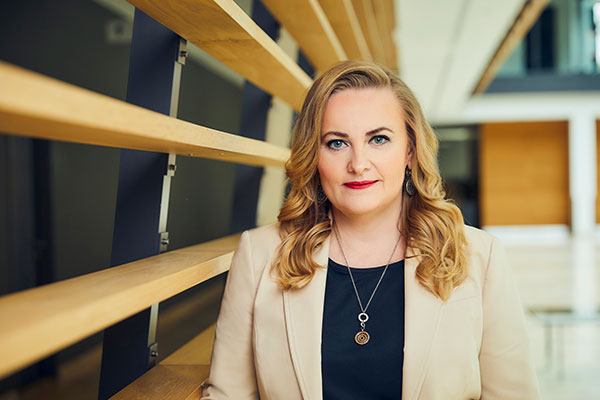 Joanna Fisher, CEO of ECE Marketplaces and Member of the ACROSS Advisory Board
Credit: ECE
Placemaking will become even stronger
"In my view, 2022 will be a year characterized by a twofold development: on the one hand we will have to handle the ongoing effects and challenges of the pandemic, stay flexible, and keep adapting to the constant changes and continuing challenges that we have already experienced in the past two years; on the other hand the positive trend towards placemaking will continue and become even stronger and more powerful–not only despite, but also due to the pandemic and its impact on retail real estate. Thus, especially in the long run, change will be at the center of the placemaking industry–stronger, more comprehensively, and in a much more positive and beneficial way: Now in particular, we have to keep moving forward on our strategic path to further develop the existing assets in the retail and retail real estate industry and turn them into real urban marketplaces. The pandemic has just strengthened and accelerated what we have already been planning and realizing in the industry–and I can only encourage everyone involved to keep on pursuing our common goal of creating vibrant places for people."
---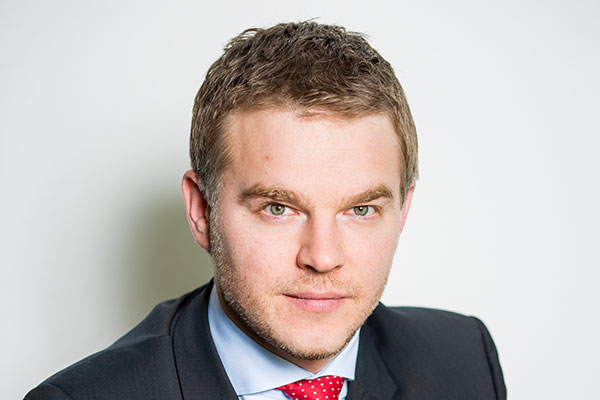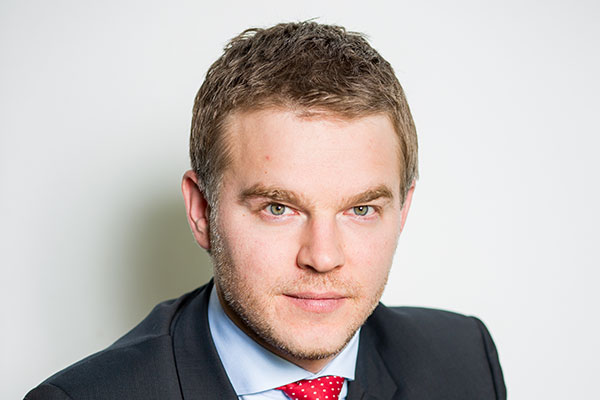 Joost Koomen, Secretary General of the ECSP
Credit: ECSP
The future is omni-channel and green
The industry hopes to turn the pandemic page in 2022 and the positive developments we started to see in 2021 will not be hampered. We are hoping that the green shoots we saw in the market have a chance to bloom and are not nipped in the bud given the rise in Covid-19 cases and the reimposition of new restrictions. The pandemic has accelerated the green and digital transitions. The future is omni-channel as much as it must also be greener. In order to capitalize on these huge opportunities, the industry has to improve the collaboration with its tenants and really needs to start moving the needle on regulation to ensure a level-playing field with online marketplaces, but will also require more financial support from both (EU) policymakers, as well as the financial sector.
Covid, climate and computers. The triple challenge posed by climate change/ESG, digital transformation and the pandemic are here to stay. While the industry has already had to adapt at breakneck speed, one of the main challenges will be how to convince tenants, consumers, and governments that this is indeed the case and that it will deliver positive results. Shopping places in Europe have always been vital to the life of communities and city centers. They are key generators of footfall and nurture broader commercial activity, attracting billions of visitors across Europe every year. In the future they will remain important hubs in a much broader value chain. Failure risks a much broader set of challenges, with urban decline, stagnation, and blight.
---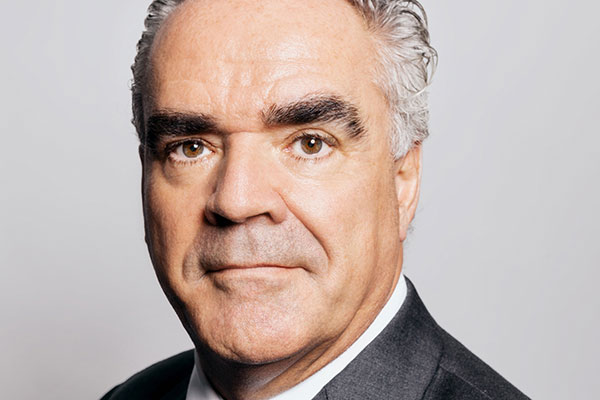 Brendon O'Reilly, Managing Director of Fashion House Group
Credit: Fashion House Group
Increasing functionality and safety
"The pandemic took everyone by surprise and disrupted many of the usual life scenarios. New norms came into force: social distancing and increased hygiene. Being in self-isolation, people realized how important the infrastructure located right at their home is. After the quarantine, the main focus will be on the development of spaces where people can interact, communicate, walk, while maintaining a distance. A city in the post-pandemic era is, first of all, a pedestrian city. It will have to provide an opportunity to recover from the stress which we are all experiencing.
It seems everyone is already tired from the phrase 'The world will no longer be the same'. Nevertheless, the pandemic has already changed not only our perception of the world and our relationships with each other, but also the way we live, work, and behave in public places. We will begin to conceptualize and design public spaces in a different way. Instead of making them points of attraction for a large number of people, we will refocus on increasing their functionality. Buildings will no longer be static objects but will become dynamic add-on systems that can be modified in response to new requests. Many complain about a lack of communication and increased anxiety from the fact that the boundaries between work and personal space have almost disappeared. But no one says: 'I really miss the fact that I need an hour to drive to work and back.' As a result, workspaces may appear on the ground floors, where you can go down from your own apartment, work and return."
---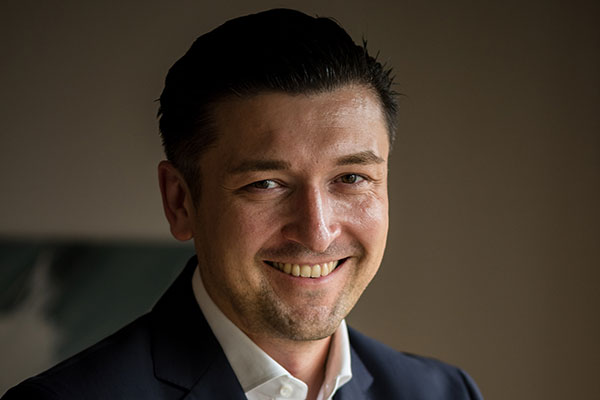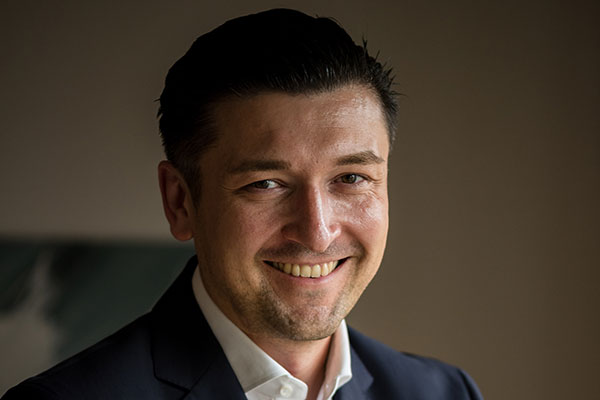 Denis Cupic, Managing Partner at Redserve and F.O. / Group
Credit: F.O. / Group
An optimistic and yet realistic look into the future
"The shifting times that initiated through the pandemic brought us into the future much faster than we expected. We see the evolution of shopping places being accelerated compared to estimations two years ago. In 2022, I see many shopping places beginning to reinvent themselves, as well as retail accelerating the omnichannel integrations to their points of sales, in part because of the rising demand of swift deliveries. Here, I see a growing synergy of classical shopping places and last mile fulfillment points.
In the matter of online vs. stationary, I hope that the EU will start a strategic approach towards the preservation of European retail vs. cross border online retail, achieving the tax benefits and so being more competitive. The combination of themed attractions with immersive experiences will be a key success factor, together with elevated offers of F&B moving above the classical food-courts in direction of highly architectural focal points merging gastronomy with experience.
If I look at current trends, I see a fast growth in Polish retailers and a strong EU-wide expansion, as well as further expansion of the Turkish retail sector in southern parts of the EU going up north. Depending on the geopolitical situation, some large Russian retailers could also be entering EU markets. We have to keep an optimistic and yet realistic view, look forward, use challenging times for our benefit, and understand the weaknesses and threats."
---