Is one on the horizon or not? When the CEOs of major international corporations dare to scrutinize the current state of the world economy, that is arguably the only prevailing question that is asked.
"A recession lies ahead," predicts Robert Shiller, a US economist and Nobel Laureate in Economics. Recent headlines have indicated that he may, indeed, be right. Headlines in the daily gazettes read "Is the USA on the Verge of Plunging into a Veritable Recession?", "Germany Narrowly Scrapes Past Recession", and "Europe is on the Brink of a Bloodless Upswing". Above all, the trade policy of US President Donald Trump, including the customs dispute with new economic superpower China, and the economic conflicts with the old continent and the European Union have caused the manufacturing industry a great deal of trouble. The negative spiral has been intensified by numerous global political side issues. If that were not enough to exude global uncertainty, Europe is currently being confronted by the homemade "Brexit" problem. In short: It is clear that, at the moment, virtually nothing is certain.
Consumer Spending Supports the Economy
Naturally, the retail real estate and retail industry cannot and will not turn a blind eye to such threatening prospects. There is, however, one reassuring factor: In recent months, consumer spending has been primarily responsible for keeping the economic data of the European countries at a consistently sustainable level. Is that enough to keep the specter of recession at bay in the medium term? In the retail real estate industry, people are skeptical and regard the situation with suspicion. "Business as usual" is a thing of the past.
In addition to or as a result of the global economic upheavals, the protagonists of the European retail industry have compiled an entire list of tasks to be completed, which should form the basis of a future economic upswing for the entire industry.
Moving Toward the Future Step by Step
Point one: The consumer is at the core of every consideration.
Point two: Emotion and experience are the new buzzwords of brick-and-mortar retailing. For its part, the retail real estate industry has been challenged to create such consumer-friendly and experience-packed spaces in which socio-cultural interaction can be promoted and fostered.
Point three: Remain in line with the times and amaze. In other words: Digitization will continue to keep brick-and-mortar retail in high gear, and digital retailing will become more important than ever before.
Point four: Keep a close eye on any remaining points. We have asked the leading European experts exactly what additional points should be addressed.
---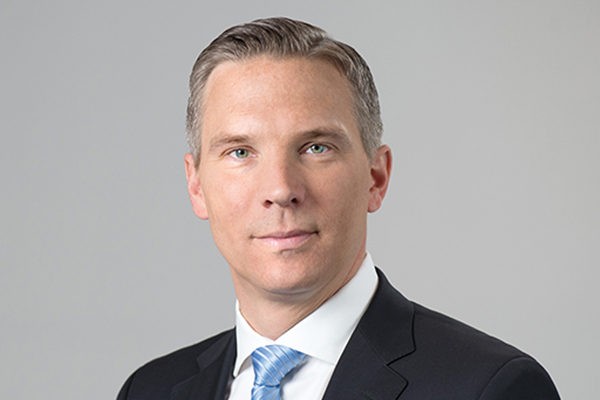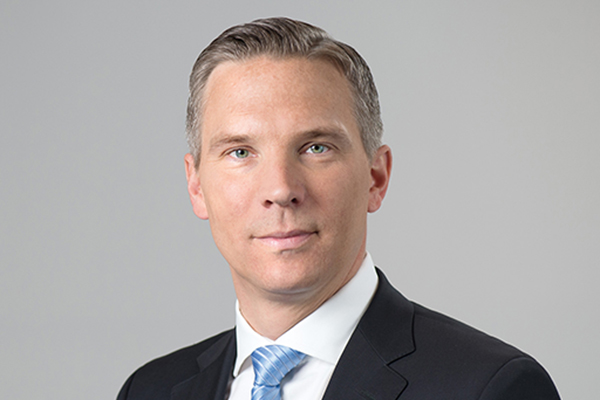 Christof Winkelmann
Member of the Management Board of Aareal Bank
Development of Cross-border Financing Solutions
"In the Structured Property Financing segment, we have concluded relevant transactions with our customers. We intend to continue this trend in 2020 and focus even more attention on our clients. We have developed complex and cross-border financing solutions to meet their needs. Our clients are increasingly implementing technological trends in order to keep pace with the ongoing digitization process, and we will continue to support them. We also intend to further expand our global strategy in North America, Europe, and Asia, including growth in other asset classes, such as student accommodation."
---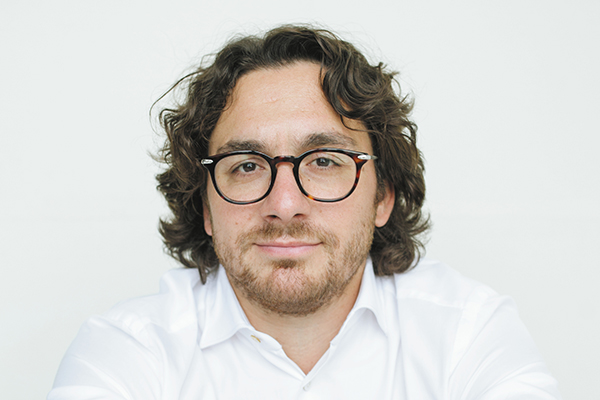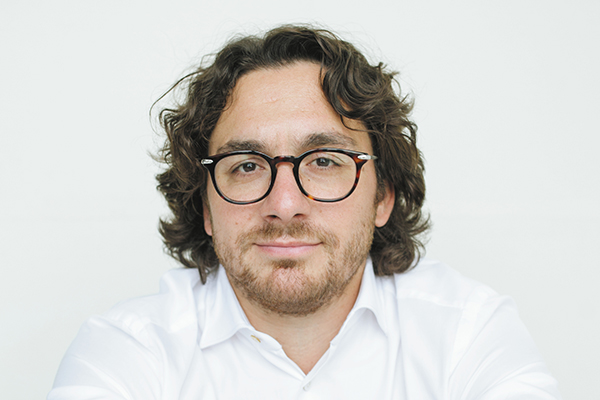 Grigoriy Pecherskiy
Managing Partner of ADG group
Appealing to Gen Z
"In 2020, we believe the market will move towards redefining retail spaces for multi-format usage. To appeal to Gen Z and customers shifting to online shopping, retail will look for a combination of people-focused functions to enable visitors to implement their own ideas, be it an art workshop or a yoga class. Embracing this trend, ADG group has introduced F&B offerings and leisure activities at its neighborhood centers, combining proximity shopping, a new format of hybrid public space in which we engage with local communities to create a meaningful agenda of educational and entertaining events."
---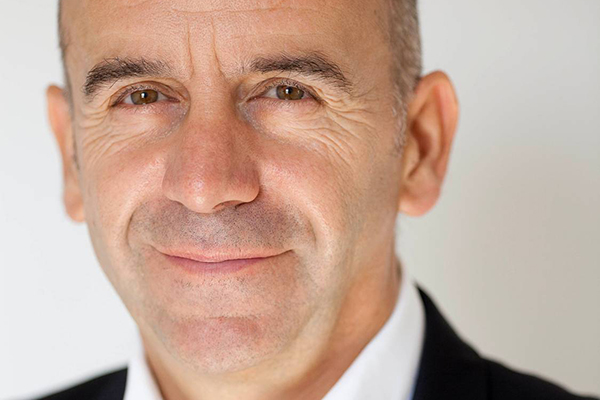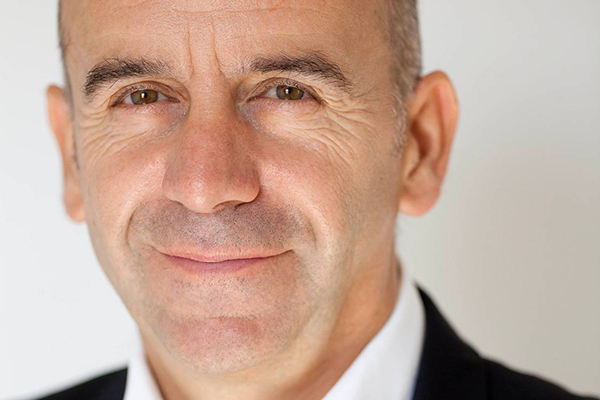 Franck Verschelle
CEO of Advantail
Outlet Stays Ahead
"For a long time, factory outlets were considered to be tactical canal flows. They have increasingly become valued by both retailers and investors. Following a strong development period, which has resulted in economic growth, the sector has reached its maturity level. In order to perform, we have to focus on what is central: consumers. Attention must be paid to their aspirations and their consumption patterns, which are rapidly evolving as a result of economic and technological factors as well as societal and generational aspects. We are currently preparing for our reflection process by means of three major orientations: Firstly, mindful consumption, as a result of the end of hyperconsumption and the increase of socially responsible demands; secondly, new services for the consumer, specifically, those oriented toward connectivity needs; thirdly, an intense living experience for visitors by means of a resort and hedonistic approach, which includes diversity of spaces. In the 2020s, millennials will be more mature consumers. Advantail's conviction is that outlets, before being a niche market, are at the forefront of the retail sector and that such expertise can be duplicated in other sectors of activity."
---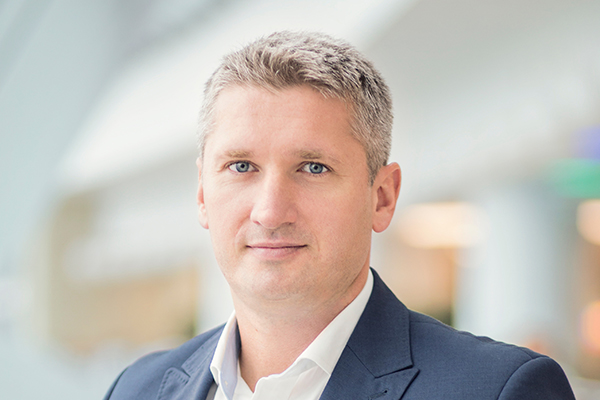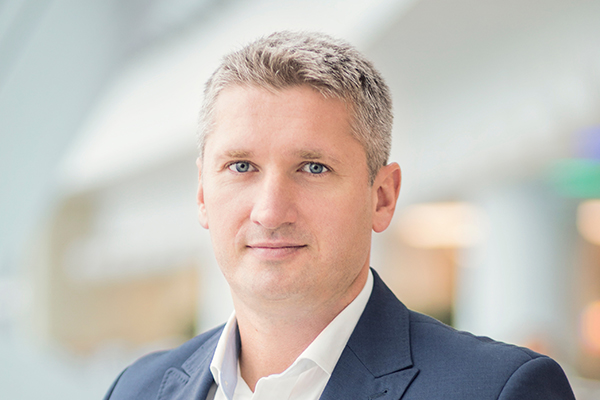 Jerzy Tymofiejew
Chief Development Officer of AmRest
Fast Casual with Potential
"Over the past three years, AmRest has doubled its store count, reaching nearly 2,300 units, and has expanded its presence from 13 to 25 countries. We still see huge development potential in all of the markets in which we operate, especially with regard to the QSR and Fast Casual segments. A good example is KFC – one of our strongest brands, which we think can grow our portfolio to more than 1,500 stores. In general, next year we plan to open 300+ new restaurants, which will increase our total portfolio to 2,600 restaurants globally. Such significant growth will not only come from our equity restaurants but from our franchisees that operate brands such as Pizza Hut, La Tagliatella, Sushishop, Bacoa, and Blue Frog as well."
---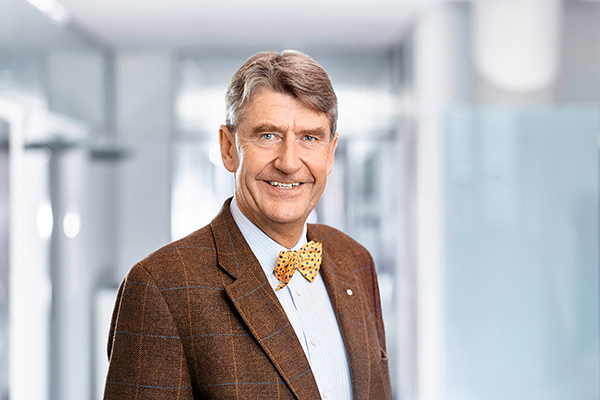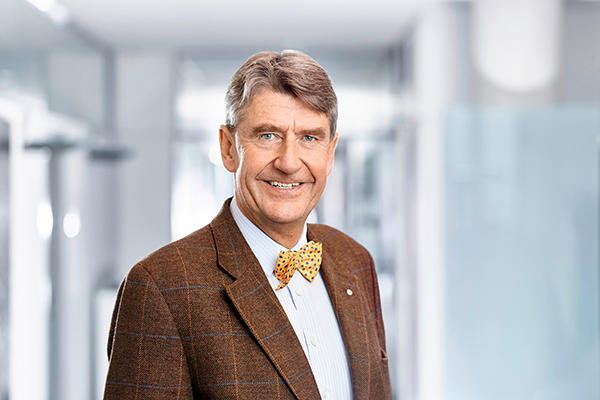 Christoph M. Achammer
Chief Executive Officer of ATP architekten ingenieure and Member of the ACROSS Advisory Board
Turning the "Point of Sale" into an Experience
"When talking about retail in 2020, we see great opportunities for brick-and-mortar retail in particular. We have a saying in Tyrol: "Eating your heart out with worry is a sure way to die." However, we must not forget that 80% of retail sales are still transacted at the point of sale. The challenge is to turn this 'point of sale' into an experience – one that cannot be conveyed digitally. With that in mind, we look forward to the opening of a great SES center in Ljubljana and the execution of numerous refurbishments that will transform monofunctional shopping machines into multifunctional experience hubs. As retail architects and engineers, we can hardly imagine more exciting tasks."
---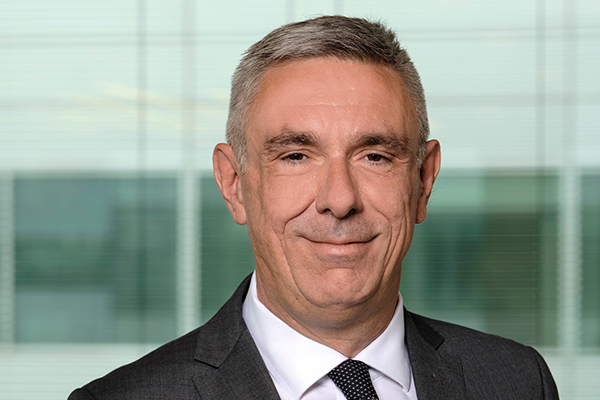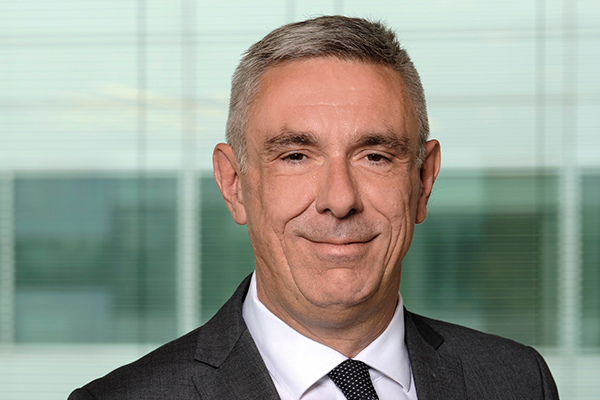 Eric Decouvelaere
Head of Retail EMEA at CBRE Global Investors
Selling Emotions
"As landlords, our job is to buy time and sell emotions. We will work harder and smarter than ever to drive relevant footfall to our 550 shopping destinations across Europe. Nurturing relevant relationships with our guests, brands, food, and leisure operators continues to be the foundation enabling CBRE Global Investors to deliver strong operational performance to our clients. Obviously, scoring 20/20 in 2020 is a fair objective."
---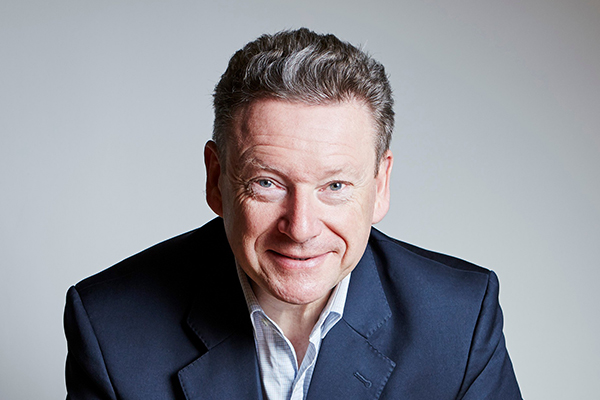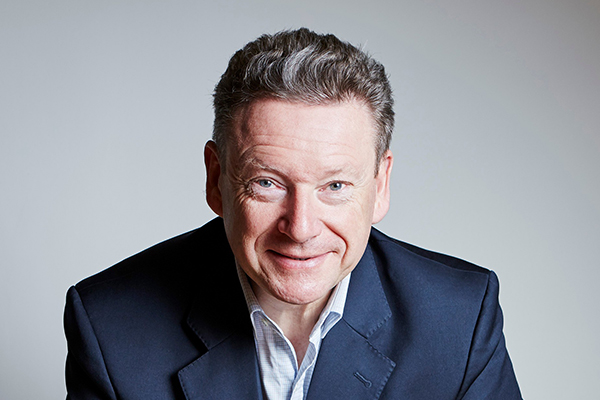 Gontran Thüring
Chief Executive of CNCC (French Council of Shopping Centers)
Unpredictable Situation in France
"The French Council of Shopping Centers indexes, for both footfall and turnover, are, once again, positive for 2019, which has not been the case for a number of years. This is due, on one hand, to the government measures that have been adopted in favor of purchasing power, following the 'gilets jaunes' movement, and, on the other hand, to combined and successful efforts made between landlords and retailers to boost activity. However, the national strike staged at the end of the year against the new retirement system may jeopardize this consumption recovery. Local elections are also due to take place in 2020, which may trigger some political uncertainty, negatively impacting the retail sector. In short, the French situation for the upcoming year remains very unpredictable."
---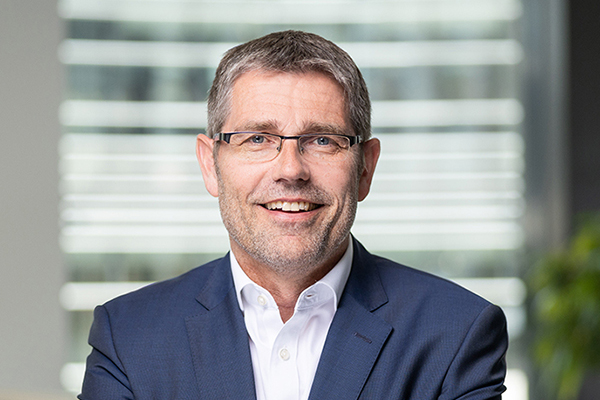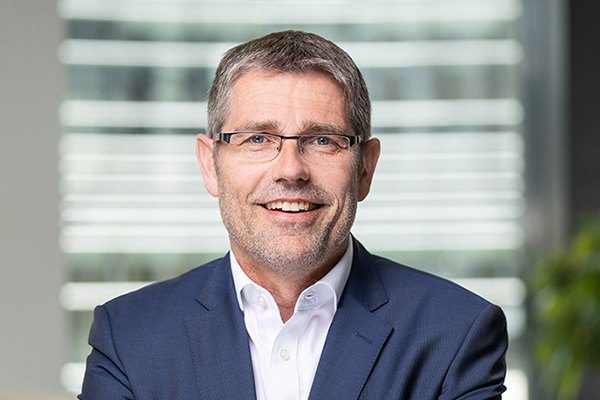 Olaf Petersen
Managing Director of Comfort
More Selective and Colorful
"2020 will further advance the transformation of the industry. The focus will be on leasing, with a comprehensive readjustment of rents and more flexible contracts. However, this does not mean that there is nothing more to be done in the retail sector. On the contrary – it will become more selective and more colorful. With appropriate consideration, attractive tenants are still to be found. Unlike in the textile-dominated past, the tenant/use spectrum has become more diverse. This benefits our cities: less monotony, more quality of stay. In other words, it is precisely what is necessary to ensure attractiveness and good rent levels."
---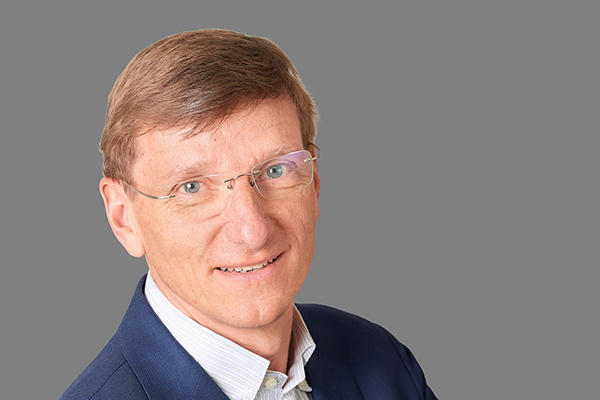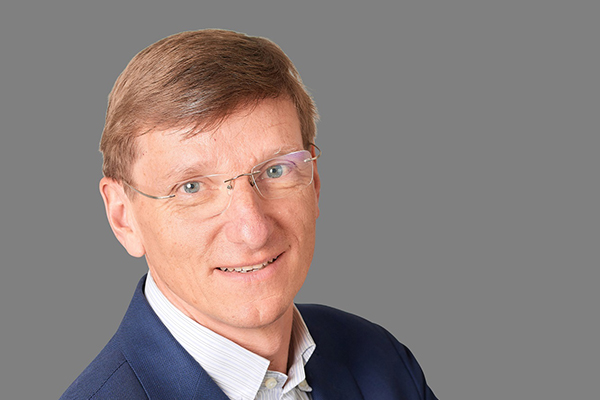 Boris van Haare Heijmeijer
Head of EMEA Retail at Cushman & Wakefield
Prime Retail Remains Resilient
"European retail markets are far from homogenous, but 2020 will see the pace of structural change accelerate across the continent. There will continue to be a strong focus on placemaking, so other uses, such as leisure, coworking, healthcare, and residential will increasingly feature in traditional retail locations. With online taking a growing share of overall retail sales – particularly in Northwest Europe – retailers will focus on readjusting their portfolios to suit the omnichannel world. Prime retail will remain resilient, but weaker locations may see a softening in values. The upcoming year should remain a tenants' market."
---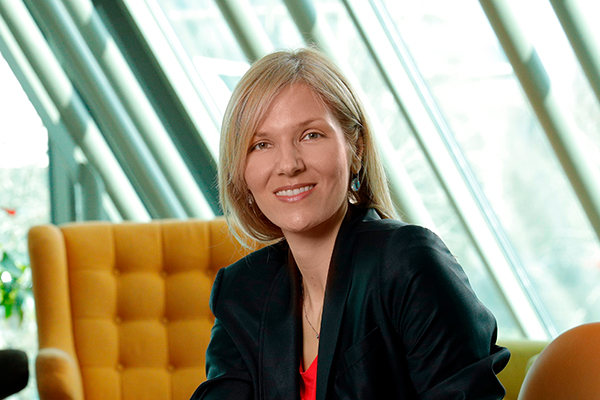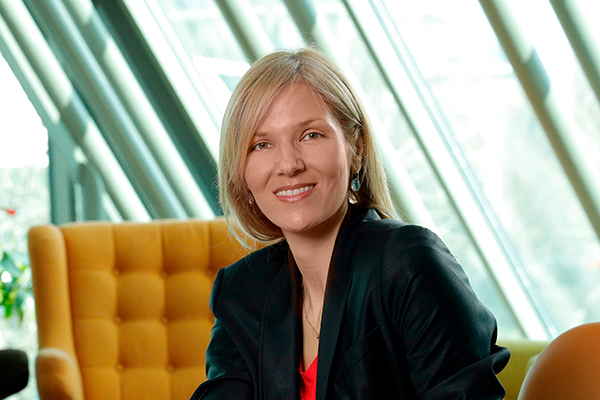 Zorana Burlic
CEO of Delta Real Estate
Stores Turning into Showrooms
"While online shopping and home delivery is becoming more popular, shopping malls must offer a lot more than just shopping. In 2020, Delta Real Estate is set to begin building Delta Planet shopping mall in Nis, and we hope to start building Delta Planet in Belgrade as well. When building malls, we have to fast-forward 20 years into the future, predict trends, and create malls that will be attractive for years to come, not solely for today. That is why we constantly follow where the retail world goes and how it changes. Stores are turning into showrooms, and shopping malls now have more space for entertainment and leisure elements. I believe that the workforce is going to become scarcer and more expensive over the next few years; however, more IT jobs have been created in the region, and the profile of the workforce in our country is changing. I expect to see new shopping malls in 2020 that feature many innovations and leisure-led elements."
---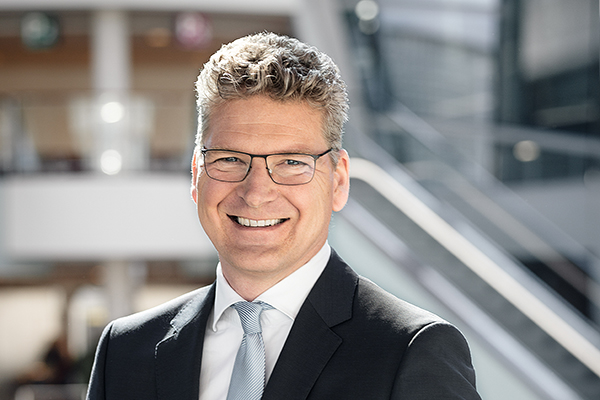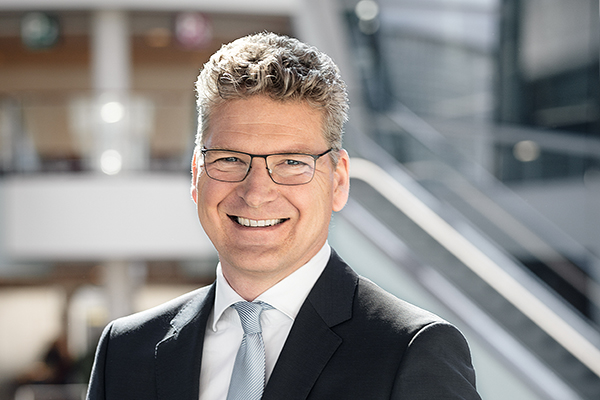 Wilhelm Wellner
CEO of Deutsche EuroShop AG
Focus on Digitization
"For those of us at Deutsche EuroShop, our focus in the new year will definitely be on digitization. By 2020, all 17 German centers in our portfolio will be accessible via a digital twin. Our customers already have access to over one million items via the Digital Mall. These items can be found in multiple shops, compared, and then reserved without obligation with just a few clicks. This allows us to offer a true omnichannel experience for a rapidly growing number of products and brands. What I find particularly exciting is the prospect of delivering products that are available directly from the shops located within our centers, and in the best locations, in the future."
---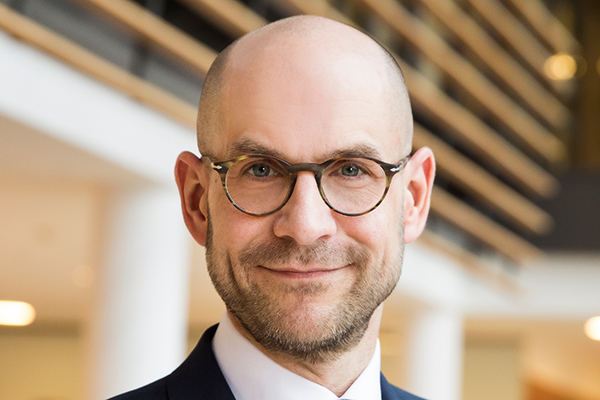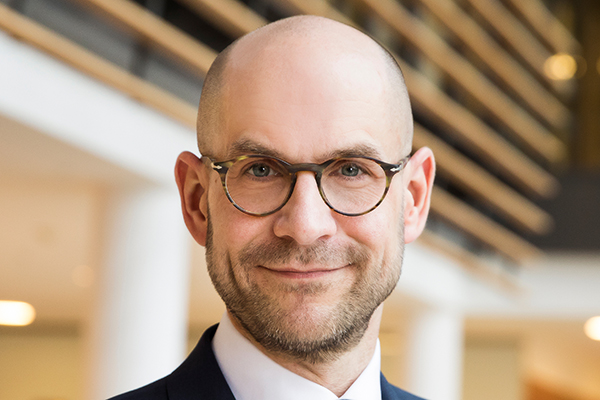 Steffen Eric Friedlein
ECE Managing Director Leasing
Expansion of the "Digital Mall" and "Connected Commerce"
"In the upcoming year, the trends in the retail real estate sector, in terms of digitization, experience shopping, and placemaking, will continue. As a result, we will continue to push ahead with the expansion of our Digital Mall and Connected Commerce projects, adding more centers and products, and testing additional features such as delivery from the centers. One thing is certain: Changes in the retail sector will continue in 2020. Together with retailers, we are, therefore, focused on innovative concepts and attractive brands. We hope to continue the positive sales trend for our center portfolio in 2020. We intend to show what a modern shopping experience looks like during the reopening of the Cano in Singen, which is planned for autumn, and during the repositioning of Potsdamer Platz Arkaden in Berlin, where we plan to develop an innovative market hall concept that embodies the concept of placemaking."
---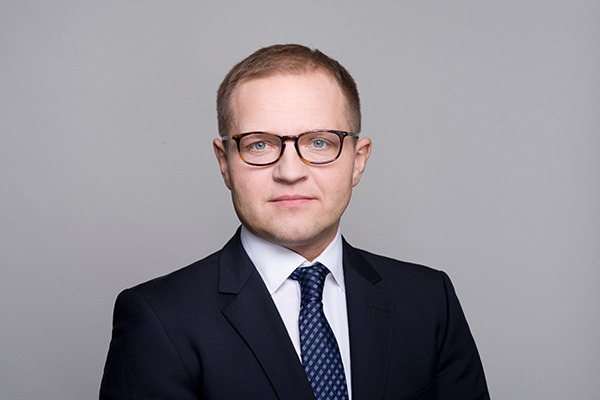 Marcin Materny
Management Board Member of Echo Investment
Rapidly Changing Consumer Needs
"With rapidly changing consumer needs, the European retail real estate market is entering a phase of integration. As I see it, the future belongs to mixed-use projects. The flexibility of such schemes creates a new kind of dynamic in which the areas remain alive 24/7. The shift from separate functions towards mixed-use developments is also visible in our pipeline. Warsaw Brewery and Fuzja in Łódź, two of our flagship projects that are currently under construction, combine retail, offices, and residential buildings and have already attracted the interest of commercial tenants, residents, and investors."
---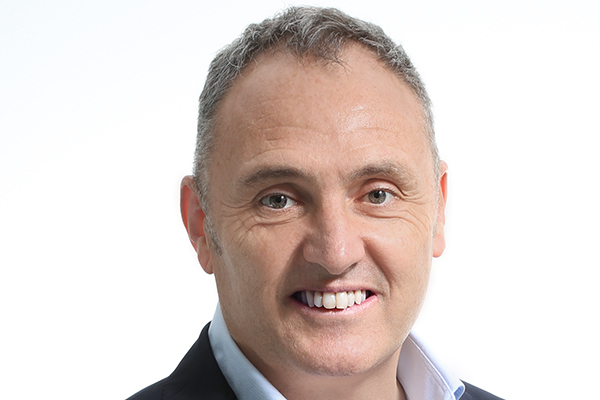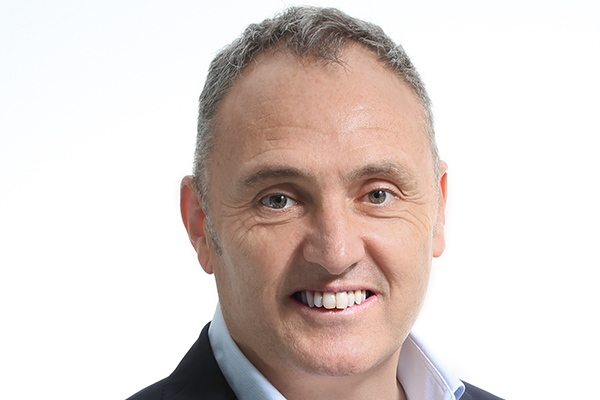 Ian Sandford
President of Eurofund and Project Director of intu Costa del Sol
Real-world Experiences
"In an increasingly digital world driven by technology, consumers crave real-world experiences and emotions. intu Costa del Sol has been created in direct response to this, with the purpose of allowing visitors to create lifelong memories. A global resort like no other, it will bring together the latest trends, thinking, innovation, hospitality, and content – all conveniently located in a ready-made tourist destination in Torremolinos, just outside Malaga in Spain. When it opens in 2023, intu Costa del Sol will include 142,000 sq m of retail, a hotel, a 5,000-person concert venue, as well as over 70 restaurants and 20 leisure operators – bringing together international brands and global visitors in a stunning, unforgettable environment."
---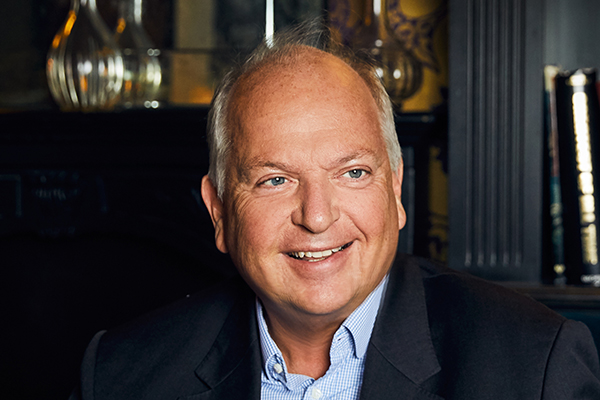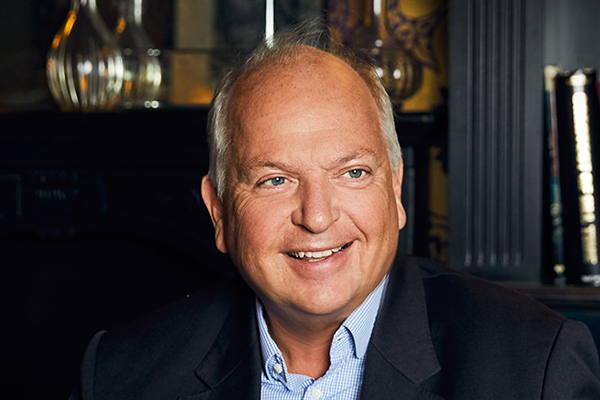 Kersten Rosenau
Founder and CEO of First Christmas
More than Wall-to-Wall Product Displays
"It is true that retail outlets will die. But only the bad ones, the boring ones that have not done their homework. And good riddance to them. As early as in 1850, Frenchman Aristide Boucicaut created a true experience destination with his 'Le Bon Marché'. Gustav Stresemann offered his praise in 1900: 'Going to Wertheim is a beautiful excursion.' This is what we must get back to, away from the sad situation frequently found in 2019, where product displays dominate the picture. People want to be amazed, inspired, and happy – they want to laugh, have fun, meet others, and simply experience something. Whoever provides them with such opportunities will surely attract plenty of visitors and customers."
---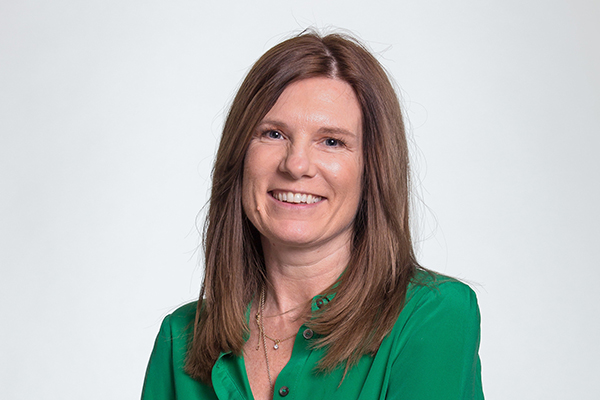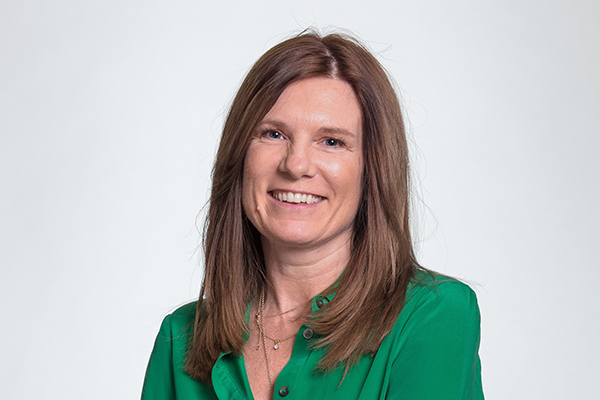 Alison Clegg
Director, Asset Management at Grosvenor Europe
Continued Uncertainty Anticipated
"With considerable strides made throughout 2019, we are in great stead to step with momentum into Liverpool One's 12th year. We have recently welcomed a robust mix of high-caliber occupiers and expect to welcome even more international brands to the destination in 2020. Our strategy will see enhanced focus on experience, following the highly successful dedicated commercialization program this year. Innovative digital integration also remains high on the agenda, as this has driven invaluable visitor engagement. While we anticipate continued uncertainty across the industry, we are confident in Liverpool One's ability to buck trends and deliver prosperity and sustainability for the wider city center."
---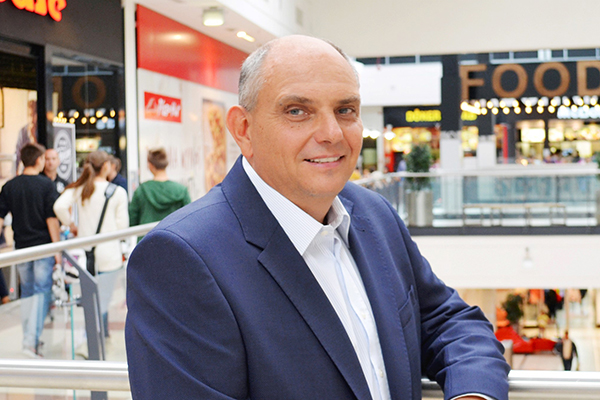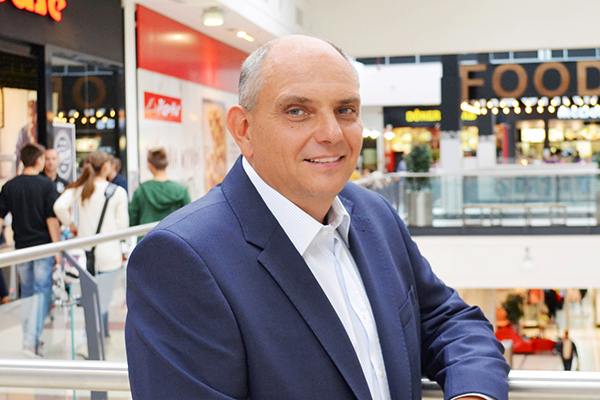 Roman Bugajczyk
Head of Retail at GTC
Growing Consumer Income in CEE
"Consumer income in CEE keeps growing, driving retail spending both in brick-and-mortar stores and on the internet. In Poland, e-commerce is still very low, while in-store shopping is preferred by Gen Z and millennials, who shop online as well. GTC commercial property outperformed again in Q3 2019, with Galeria Północna and Galeria Jurajska generating 21% and 8% turnover increases respectively. The fact that more digital native brands have expanded into physical stores has also contributed to a high and stable 96% occupancy rate in our retail portfolio. We expect the turnover of our commercial centers to continue to grow and look toward 2020 with optimism."
---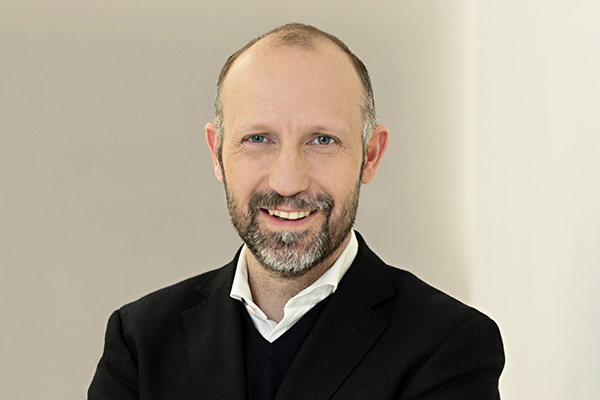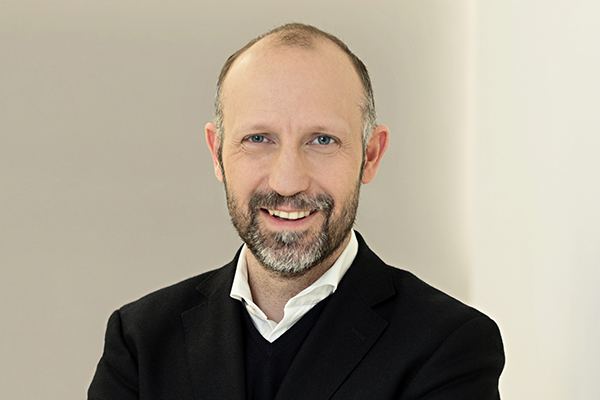 Mario Schüttauf
Fund Manager at Hausinvest
Attractive Mixed Uses
"In the future, retail will be particularly attractive for us in mixed-use areas: from residential and commercial buildings to so-called hybrid high-rise buildings and mixed-use neighborhoods. The quality of an asset manager will then be measured in terms of how he or she succeeds in ensuring that the various uses complement each other in an optimal manner. We take a critical view of pure retail as a mono-use. The ongoing crisis in the retail sector, changing buying behavior, and the trend towards multichannels mean that the proportion of shopping centers in the fund will likely decline."
---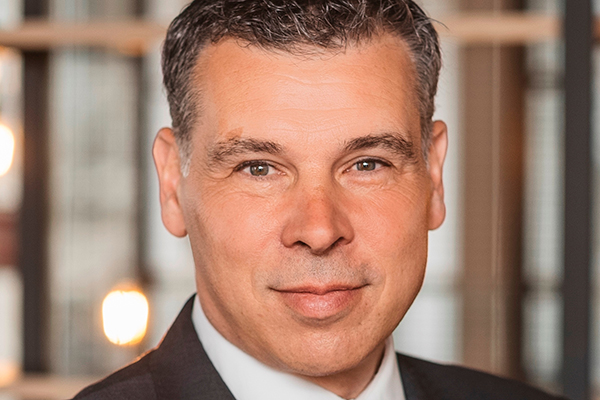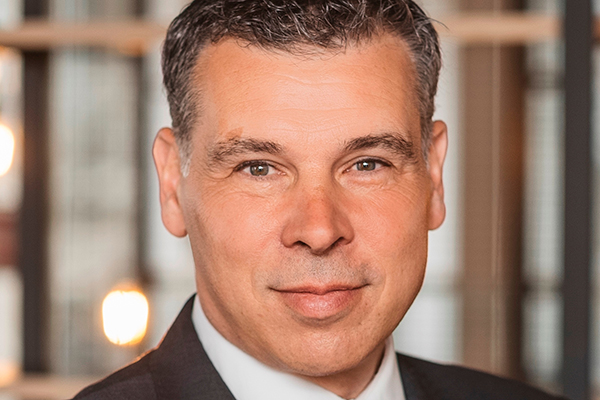 Thomas Kuhlmann
Chief Executive Officer of the Hahn Group
Demand for Retail Parks
"We anticipate that the market will continue to develop in the future, with retail park-oriented formats that focus on local supply and non-food discounts being in greater demand by tenants and investors than traditional shopping centers. In 2020, however, the potential to catch up could also arise if the risk aversion of some investors towards retail property investments gave way to more realistic market assessments. Undoubtedly, consumer demands have increased by leaps and bounds in recent years. We have responded to these needs by systematically and innovatively investing, together with our tenants, in the quality and comfort of the retail properties we manage."
---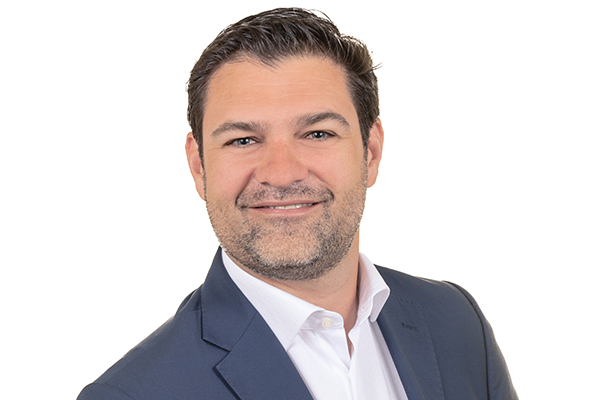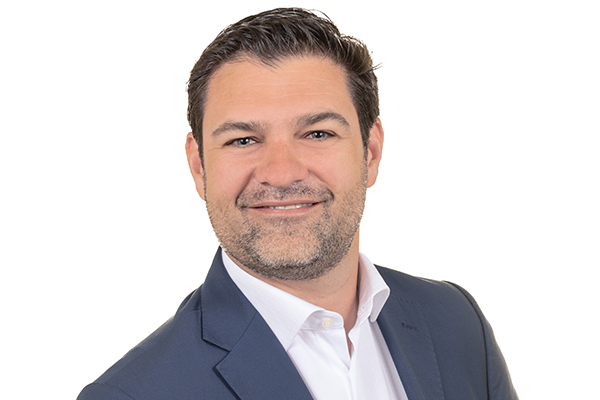 Derek Rossel
Development Director at Hines
A Renaissance of Urban Scale Retail
"Globally, we have seen a shift from generic mega-malls and out of town standalone shopping centers to right-sized, authentic, experience-led mixed-use precincts that feature a stronger sense of place. The trend over the last 10 years has been towards a new breed of scale urban retail design that better delivers on the experience promise as well as the push into denser urban centers that have stronger public transport integration and more vibrant evening retail environments. This is certainly the driving force behind our vision for Cherrywood Town Centre in Dublin, which will deliver customers and retailers a combination of right-sized retail for the future, a balanced mix of uses, and effortless access to services and experiences."
---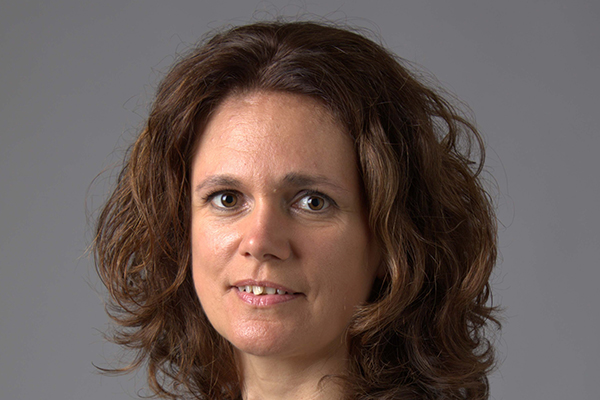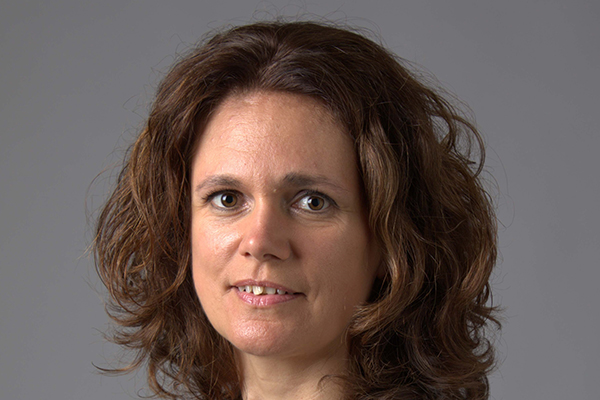 Judit Balatoni
Secretary General of the Hungarian Council of Shopping Centers (MBSZ)
Hungary in the Spotlight
"The positive news is that purchasing power per head in Hungary increased by 11% in 2019, thereby increasing its value from 6,654 euros to 7,416 euros. This tendency will likely continue, and expectations are around +10% in 2020. In the last five years, the retail volume has steadily increased, on average, between 3.5% to 4.5%, and we are hopeful that this growth will continue. The activity most characteristic of Hungary over the last few years has involved the refurbishment of centers via refinancing. A great number of transactions have taken place, and new owners and operators have entered the country's market. Only smaller new projects have been carried out. On the other hand, tenants are looking for expansion possibilities. In 2020, one major shopping center measuring 55,000 sq m of GLA is to be opened on the Buda side, and several retrofitting activities have been planned, mainly in Budapest. The plaza construction ban (Plaza Stop Law) is the main reason that the execution of additional centers has been blocked. If this law were modified or removed, several additional retail buildings would be planned and constructed. Positive macroeconomic figures and optimistic sentiment would provide a good basis for it."
---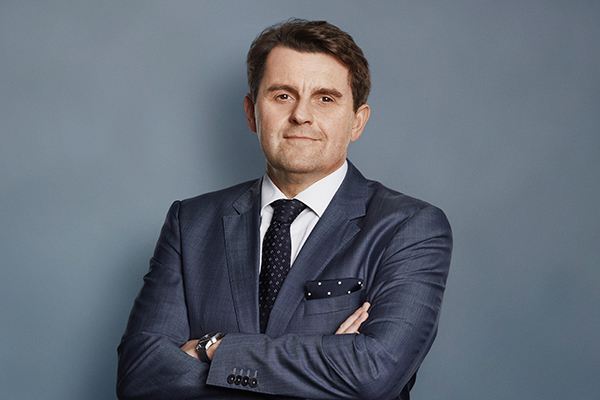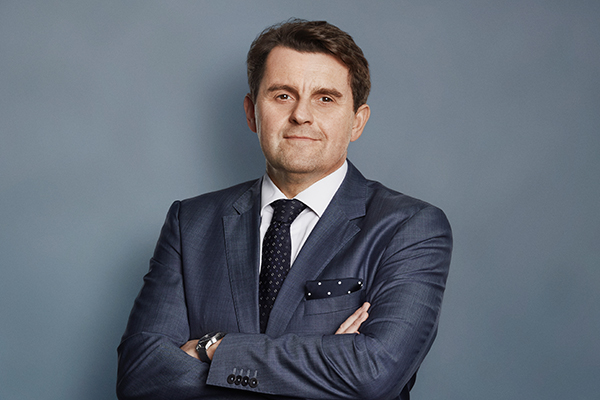 Dietmar Reindl
COO of Immofinanz and Member of the ACROSS Advisory Board
Increase of Visitors at Vivo! and Stop Shop
"In 2020, we expect our Stop Shop Retail Parks and Vivo! shopping centers to, once again, see a strong increase in visitor numbers – to well over 150 million. The growth of our Stop Shop brand toward 100 locations in Europe is set to continue at a rapid pace, and we expect to expand into another country as well. The opening of our Stop Shop in the Polish city of Siedlce in spring will mark the opening of Poland's largest retail park, covering more than 14,000 square meters. Following the very successful refurbishment of two of our 10 Vivo! shopping centers in Bratislava and Cluj in 2019, our Vivo! Baia Mare is set to shine in all of its splendor next year."
---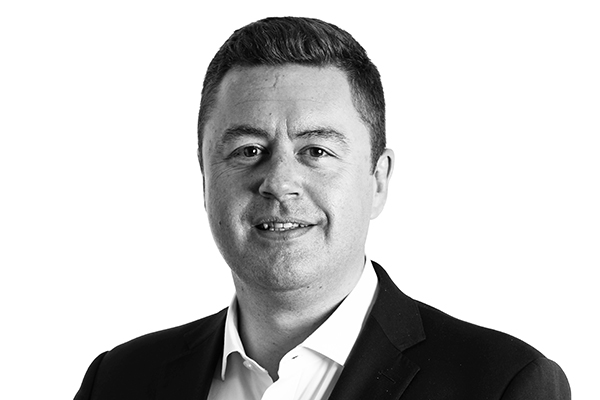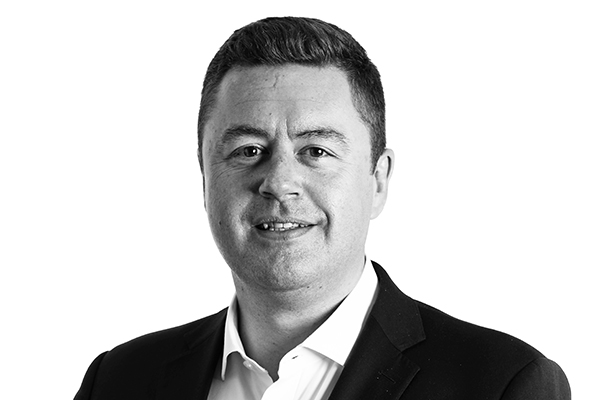 James Dolphin
Head of EMEA Retail at Jones Lang LaSalle
Physical Stores Remain Key
"While Europe's retail sector adapts to the disruptive force of growing e-commerce levels and changing shopping habits, physical stores remain key, but old ways of managing, leasing, and valuing property are faced with a period of adjustment and uncertainty. Omnichannel is adding new layers of complexity to retail logistics: It is no longer just about getting products onto shelves, but also making them available anytime and anywhere. Profitable retail will increasingly depend on efficient supply chain and logistics management systems that can offer different fulfilment options to customers. Looking ahead, there will still be opportunities for growth within the on-the-ground retail sector, but retailers will have to rethink their strategies to optimize their real estate portfolios with respect to engaging with customers across digital and physical channels as well as harnessing technology and sustainability."
---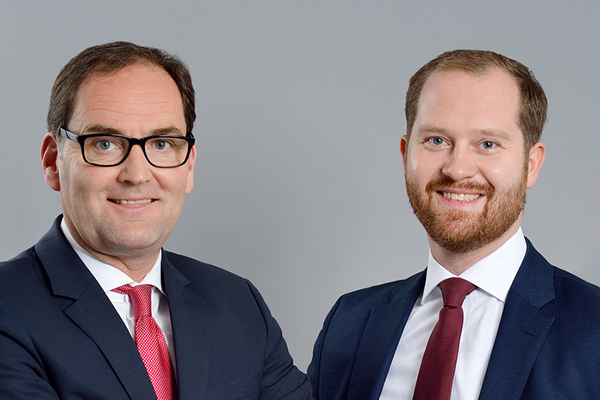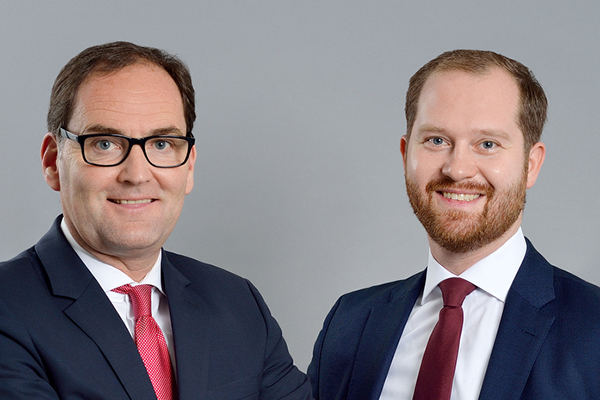 Christian Schröder (left) and Sebastian Kienert
COO and CFO of MEC
Expansion in the Area of Pure Property Management
"2020 will be an ambitious year for us: We want to work even more closely with customers, as a team, in order to satisfy their needs for quality and efficiency. It is important for us to expand in the area of pure property management. We now have close to 20 engagements in this field. We intend to become even more active in the area of construction services and projects. We are pleased that long-standing partners continue to place their trust in us. On December 15, 2019, Nuveen Real Estate commissioned us to manage the Campus Center Lübeck, and MEC will be responsible for property management on behalf of the KGAL Group at three additional locations."
---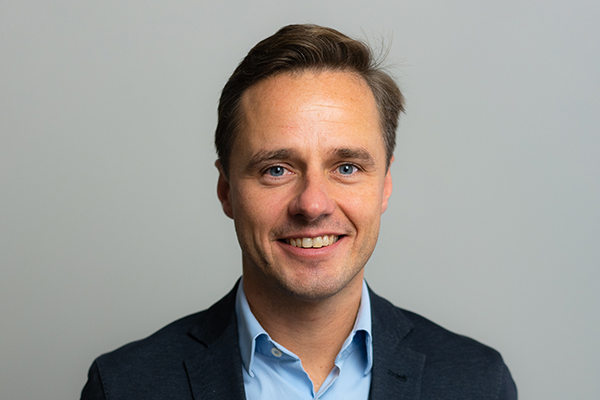 Axel Despriet
CO-CEO of Mitiska REIM
Strong Retail Park Pipeline
"We are continuing to see a strong pipeline of attractive retail park opportunities across Europe. Despite a rapidly changing retail landscape, convenience-based, food-anchored retail properties remain an attractive shopping option because of their convenient, cheap, and comprehensive retail offering. Investors are attracted by the relatively low-cost infrastructure and stable tenants, retailers appreciate the lower overheads and high traffic locations, and shoppers are drawn by the daily discount shopping offer, easy access, and free parking."
---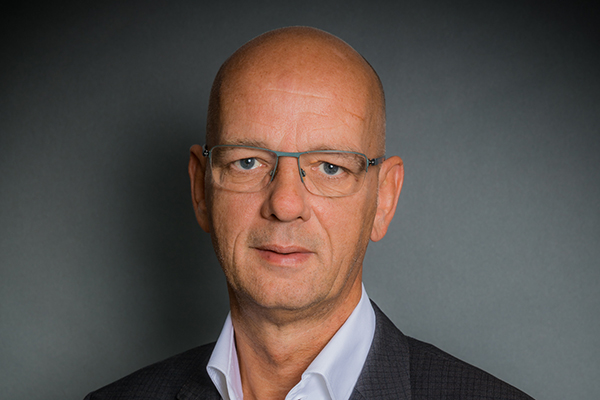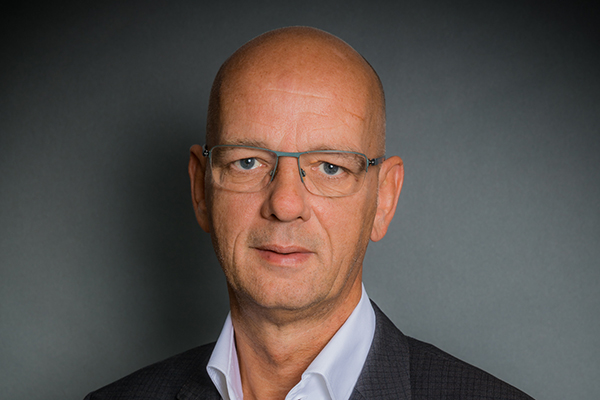 Rüdiger Dany
Chief Operations Officer at Multi
New Interpretations of Retail Space
"After the recent acquisitions of 12 new shopping center management mandates, Multi's main objective for 2020 will be further growth of its asset management portfolio across Europe. We need to create a new interpretation of retail space. Customers expect our shopping centers to develop as physical, mixed-use meeting places. Convenience, omnichannel, technology, F&B, leisure, services, and refurbishment are the key topics that we work on every day to keep our retail properties relevant and aligned with customer expectation. Multi's pan-European retail management platform is very well equipped to actively and successfully manage this process as a 'next level' asset management service. A striking example is the extension of our flagship Blanchardstown Centre in Dublin, which includes a new restaurant quarter and offers exciting opportunities for retailers to thrive in one of Ireland's leading retail destinations. We are also looking forward to the phased opening of the mixed-use city regeneration scheme Forum Rotterdam in the Netherlands in the course of 2020."
---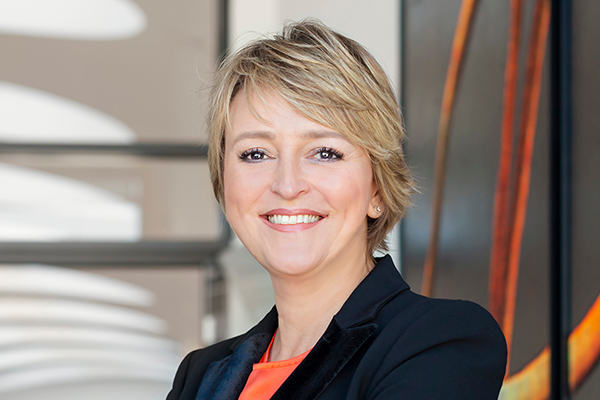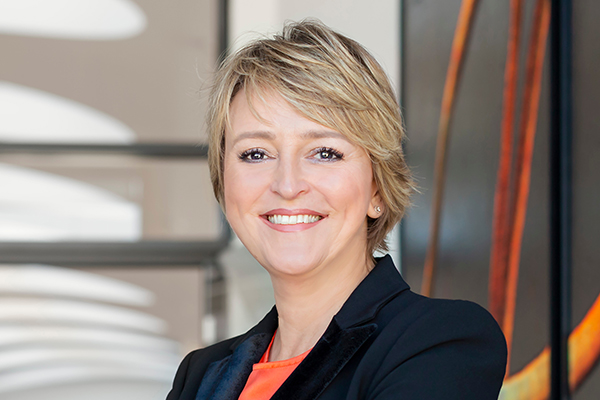 Christine Hager
Managing Director/Head of Shopping Center Asset Management at redos Group
The Future is about Densified Retail Locations
"The way customers shop will continue to change as digitalization and urbanization progress. We need to respond to that and rethink retail. I see this as our greatest challenge in 2020. Retailers must embrace digitalization and include new leisure and service offerings into their concepts. We need more courageous, fresh approaches. This applies to individual spaces as well as entire locations. The future is about densified retail locations – mixed-use buildings that do not only include food & beverage and entertainment, but also office, co-working, hotel, and logistics. That way, shopping centers can evolve to platforms for modern living and working."
---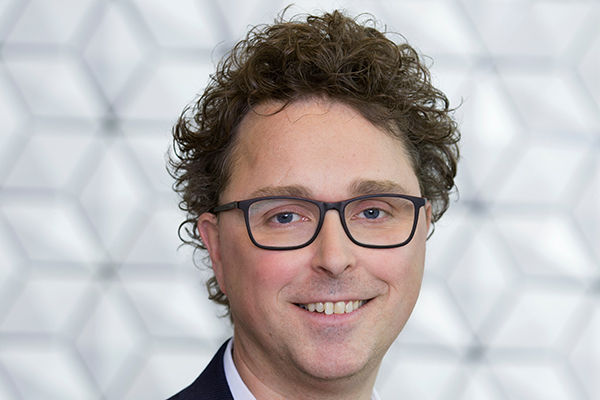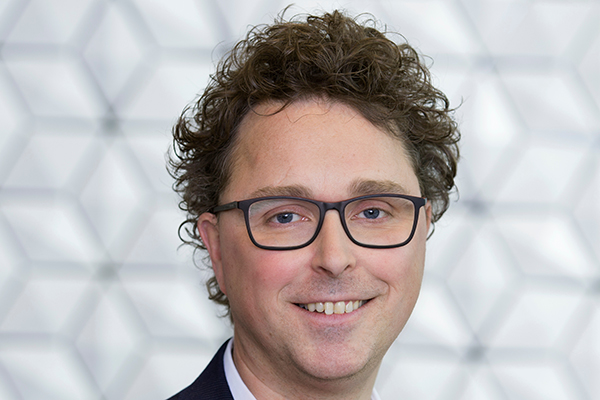 Manolito van Ardenne
CFO of Redevco
Adapting to a Changing World
"In 2019, we celebrated 20 years in business. Throughout our existence, we have reinvented ourselves several times and have gradually evolved from a property company that managed assets for one client to an investment manager with real estate vehicles for multiple clients under our care. While we have kept our AuM relatively stable in value over the last decade, we have more than halved the number of properties. This reflects a profound shift in the profiles of the underlying assets. It is also an indication of how we have adapted to the needs of consumers and anticipated the challenges ahead. This will serve as a recurring theme in 2020 and beyond. We will continue to broaden our horizons with a focus on investing in urban environments and creating vibrant places, and, in doing so, we will deliver on our promises to our investor clients and occupiers."
---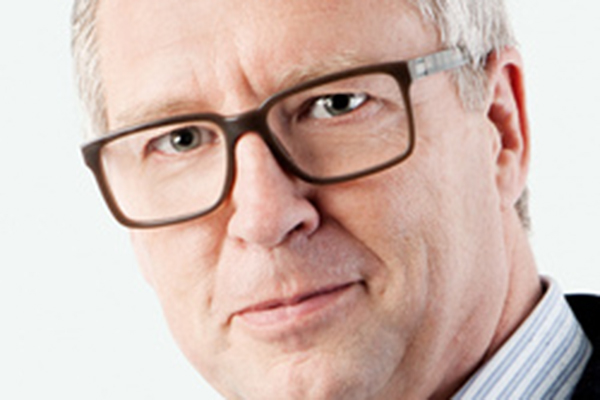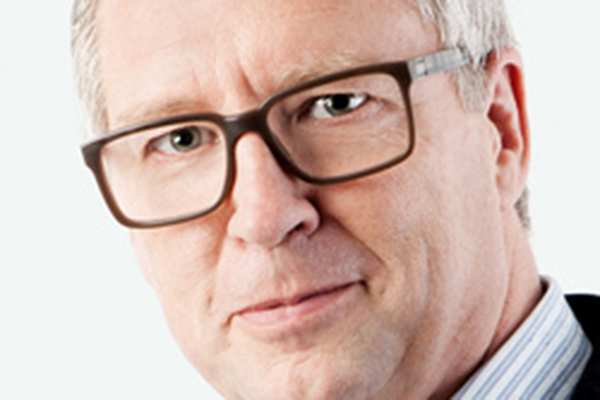 Jacques Sinke
Partner of reteam Group and Member of the ACROSS Advisory Board
Fundamental Changes in Society
"2020 will not only mark another new year, but the start of a new decade as well. Are we heading toward the roaring 20s like we were a century ago? Who knows? I do see similar signs for sure, yet, after 40+ years in the business, I know it is unwise to forecast the future by looking backwards. So many opportunities, so much still to be done, so many fundamental changes in society, the energy transition, and climate challenges all lie ahead. And, let us not forget the power of a new generation that actively involves and demands a better future. There is enough potential to focus on the positives, for our retail real estate industry as well. reteam has moved on from pure consultancy toward asset action and, together with investment partners, has bought its first shopping center in Denmark. There is more to follow. This marks the perfect moment in time for me to retire and step down from my reteam international CEO role. I wish you all good health and lots of positive energy."
---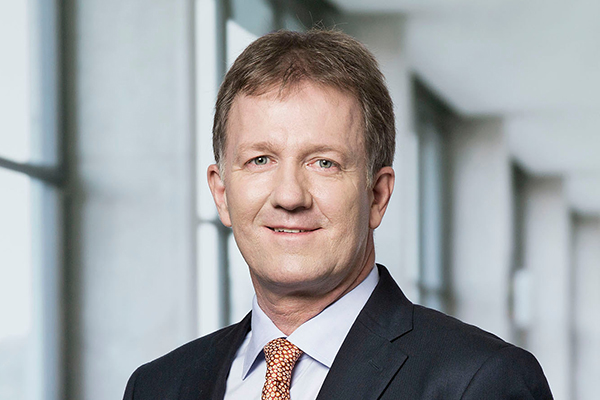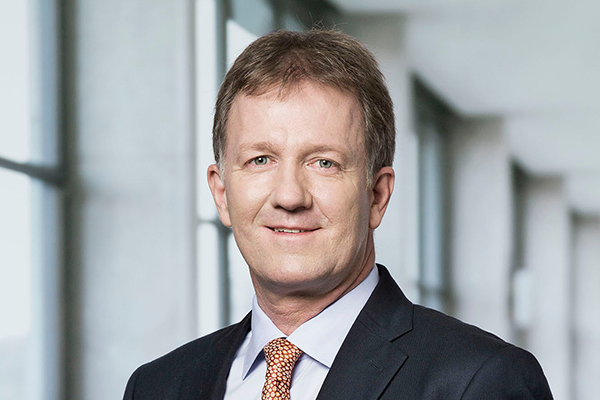 Stefan Mächler
Group CIO of Swiss Life
Support for Emerging Concepts
"We will continue to invest in retail throughout Europe in 2020. We are aware of the structural changes and are observing the current rather negative development of the economy. As owners and investors, however, we also share responsibility. Changes in customer needs present retailers with challenges, and as owners, we support new concepts, such as showrooms or retailers in downtown locations. At the same time, there are major cultural differences: What works in one country, in one place, may be a flop across the street or across the border. We have to anticipate trends at an early stage, examine locations and properties carefully, and be flexible – then retail will also prove to be an attractive investment in 2020."
---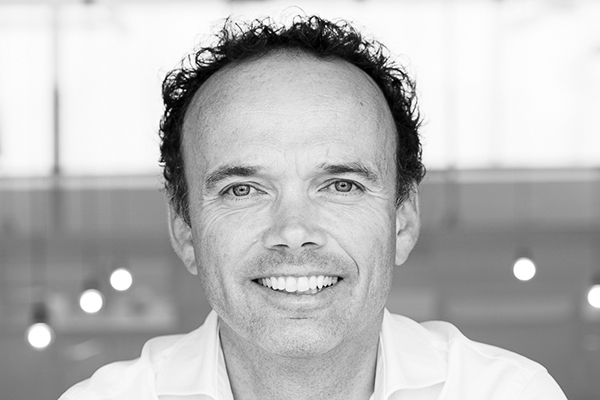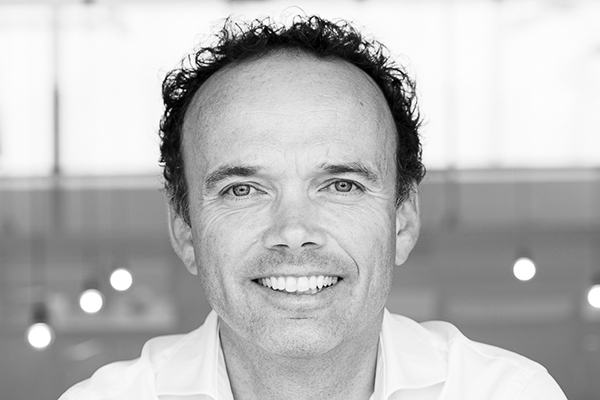 Frank van Dongen
General Manager at TconcepT
Densification of Inner Cities
"In 2020, we will see a continuation of the trend involving the need for retail to be part of the urban fabric in a mixed-use environment. Some say that leisure and F&B will make retail attractive, but we think that those components are part of a bigger picture. An attractive urban fabric, a mix of functions, and ambitious stakeholders will make for a long-term and strong retail destination. Using those ingredients, a place can be made. An example of this can be found in Rotterdam, where we designed the plan for the redevelopment of Zuidplein shopping center. Another trend revolves around the densification of inner cities. This provides great opportunities as the densifications will create the mixes that are necessary for attractive places. New places will be created in which people feel welcome, at home, comfortable, and relaxed. Works spaces, public buildings, libraries, schools, and sports should be mixed into shopping spaces, thereby delivering more urban experiences."
---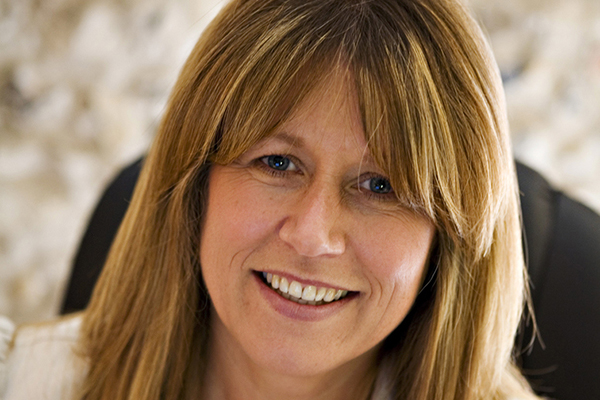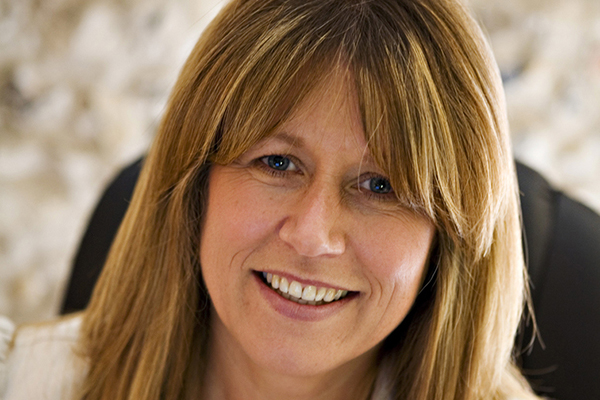 Michelle Buxton
CEO and Founder of Toolbox Group
Helpful Technology
"As the community role of retail real estate becomes more important, it will be key to better manage and engage everyone in the community: shoppers, retailers, stakeholders, and community partners. Technology can help with this. It does not replace the human experience, it enhances it. It also enables you to gather more data than ever, and this will be key in 2020. Owners and managers, together with their retailers, will really begin to realize the power of insight to make better business decisions, create better experiences, and build loyalty."
---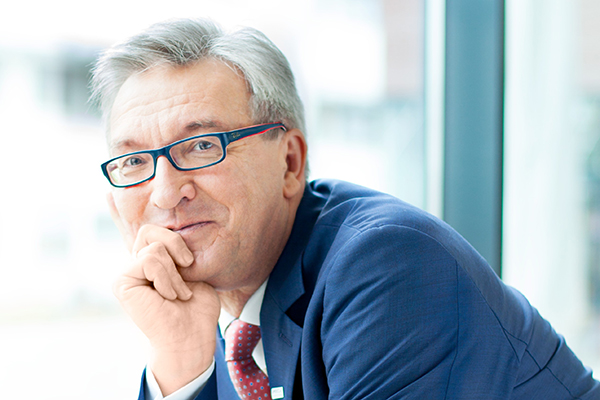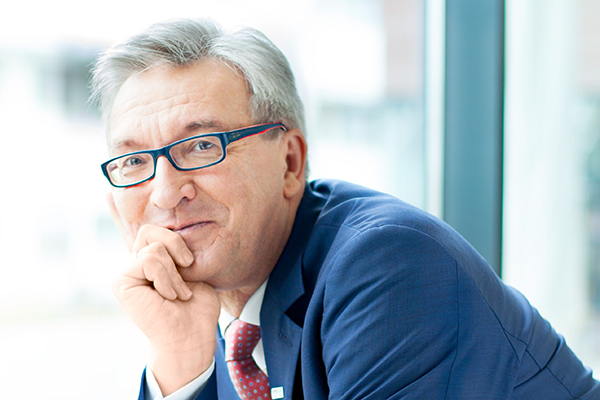 Silvio Kirchmair
CEO of umdasch The Store Makers
Transformation into Worlds of Experience
"I expect the restrained growth in the real estate market to continue in 2020. Investors want to achieve secure, long-term returns. This is reflected in the retail sector, where investors and property developers are focusing on flexible sales areas with various uses. In the year ahead, we will increasingly observe the transformation of shopping centers into leisure parks: Retail, gastronomy, entertainment, and sports are merging more and more. As a company, we have prepared ourselves for this transformation into such worlds of experience. With our decades of experience in all industries, we are in a position to excel. In addition, we reliably offer investors everything from a single source, from planning to implementation, as a general contractor."
---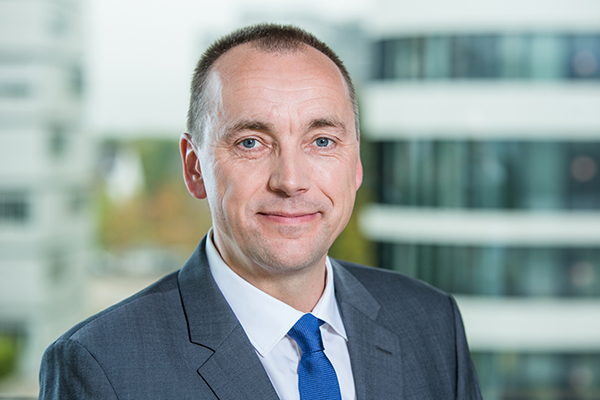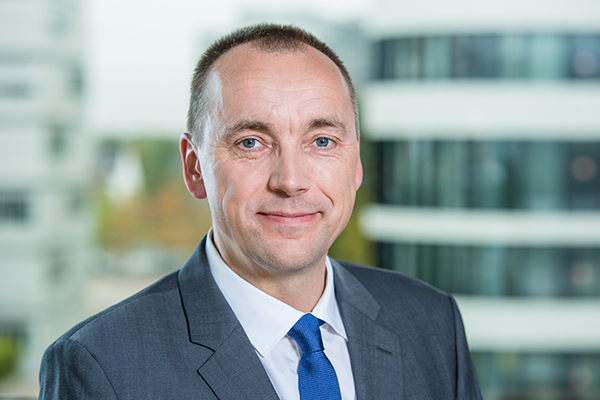 Andreas Hohlmann
Managing Director Germany of Unibail-Rodamco-Westfield and Member of the ACROSS Advisory Board
Constant Analysis of Every Asset
"In 2020, we will concentrate on the further strategic development and the optimization of our existing portfolio. The task is to constantly analyze each asset in its local and regional context and to refine each tailor-made positioning in order to lead the centers into a successful future. To that end, we are focused on additional services, multi-channel solutions, the integration of mixed-use modules, and, of course, further improved design, tenant mix, and marketing strategies. With regard to Westfield Hamburg-Überseequartier, several remarkable milestones will be announced. We anticipate a very exciting new year with many highlights."
---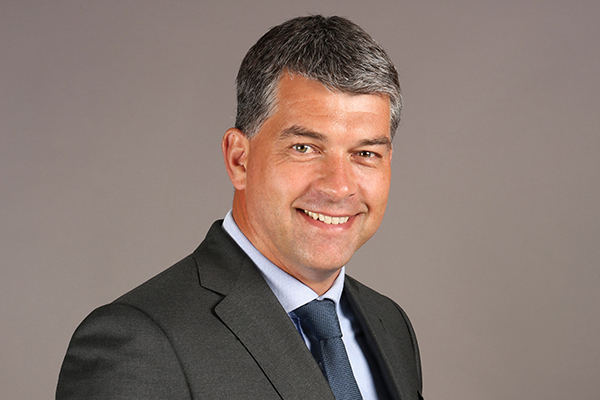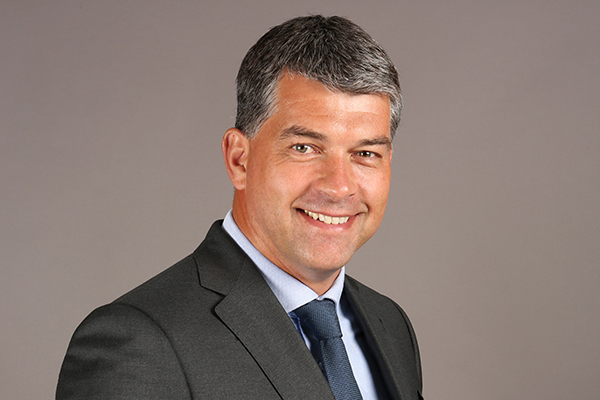 Otto Ambagtsheer
CEO of VIA Outlets
Outlet Sector Remains Strong
"The outlet sector continues to go from strength to strength – and VIA Outlets is leading this trend; following strong annual results in 2018, we saw a 10% increase in brand sales and an 8% increase in footfall in the first half of 2019 – proving that more and more retailers and customers are buying into the sector. As we step into the new decade, we believe that the premium outlet sector will continue to grow, not least because of the unique opportunities of value-creation and turnover acceleration that it presents to brands; however, like the rest of the retail industry, outlets need to reinvent themselves in order to stay relevant in the changing retail climate. As the fastest growing owner-operator of premium fashion outlets in Europe, we are guided by a mission to create experiences that go beyond transactions; we want to offer a day out for the entire family. That is what drives the extensive remodeling program that we have rolled out over the past few years, aimed at transforming our 11 centers in nine European countries into premium outlet destinations. In 2020, this transformation will make its way to Oslo Fashion Outlet, while our upgrade works at Zweibrücken Fashion Outlet continue."
---