2018 will be the year of the dog, according to the Chinese calendar. The positive and negative qualities of this four-legged friend culminate in a situation where everything is possible. Planning is downright pointless, because the influence of the dog sets everything private in motion.
On the other hand, "group movements" like political unrest or revolutions will not make an impact. No representative of the real estate industry would have any problem with a politically calm period.
However, the Brexit negotiations will reach a decisive point in 2018. Nevertheless, the blind panic regarding Great Britain's exit from the European Union seems to have passed. "Wait and see" seems to be the general approach.
According to Ed Cooke, Chief Executive at Revo, the situation remains tense, of course: "Political uncertainty will persist in the UK, the danger being that this will lead to negative corporate inertia, which is never good for an economy."
Meanwhile, the climate of the European industry will not change drastically. The buzzwords are the same as in the years before. First and foremost: fewer new developments and more refurbishments.
"Approximately 80% of the CEE shopping center stock is over 10 years old, making redevelopment and extension projects a big opportunity for the future," says Árpád Török, Chief Executive Officer at TriGranit.
More light and green areas required
Further buzzwords are the competing online retail sector, a focus on food & beverage, and shopping experiences, etc.
Sebastian Müller, Head of Retail Real Estate Consulting, Geomarketing at GfK Germany: "The continuing digitalization will lead to substantial transformations and changing shopping patterns in the retail sector in the upcoming years. Omnichannel and shopping experiences will be talked about everywhere in 2018, and Europe's retail properties will provide more restaurants, leisure activities, services and temporary highlights for their customers."
Zorana Ždrale Burlić, CEO of Delta Real Estate, adds: "That will also influence the way we design malls in architectural way. More light and green areas are required so that customers feel & experience interesting, warm and inviting indoor space as well as nice and pleasant outdoor areas."
On the investment side, the intense struggle for the few market-entering core assets continues. Their prices are understandably astronomical. Therefore, retail parks are becoming increasingly interesting alternatives.
"We expect that the asset class of retail parks will continue to develop substantially on the transactions market in 2018. Prime yields will decrease a little but retail parks remain attractive investment opportunities, not least because of the comparatively online-resistant food retail market," emphasizes Christian Schröder, COO of MEC Metro-ECE Centermanagement.
2019 will be the year of the pig, according to the Chinese calendar. It promises good luck and success when it comes to handling money, business, and science – basically, the ultimate year for the industry. But before that, 2018 needs to be taken care of in the best way possible.
---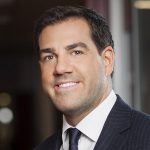 Fabrice Bansay
CEO of Apsys
Mixing different functions
Retail is experiencing a fascinating and incredibly stimulating period in its long history: digital technology is helping us become more and more creative.
At Apsys, we have strong convictions, and they take shape in our creations! First of all, we believe the future of our industry lies in mixing different functions (living, working, shopping).
New generations are looking for a new way of city living, combining hybridization, mobile working, hyperconnectivity, the search for meaning and shared life experiences.
Our 88,000-sq-m brand new Bordeaux Saint-Jean project – launched during Mapic 2017 – anticipates these new urban uses. Muse, that opened its doors on November 21 in Metz is also a completely multifunctional project, the figurehead of the New Amphithéâtre district.
---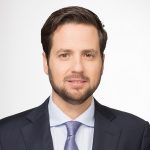 Liad Barzilai
CEO at Atrium Real Estate
Digital retail's rising influence
Expect to see continued momentum behind the themes driving the sector in recent times against the backdrop of an evolving retail sector and growing consumer influence on the format of the shopping experience.
The CEE's core markets are rapidly maturing and, in Europe's capital and prime cities, the retail environment is evening out, but the room for growth in e-commerce remains discernible Europe-wide.
Digital retail's influence will increase further, testing landlords' capacity to respond to changes and remain relevant to occupiers and customers alike, spawning innovations.
---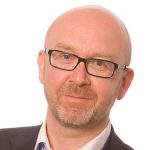 Andrew Phipps
Head of UK & EMEA Retail Research at CBRE
Data as the absolute input for decision-making
So many "news" stories address the potential negative aspects of physical retail so it is natural that as a collection of physical stores the shopping center environment is questioned.
The questions though are based on a false premise. The suggestion is that people are less inclined to go to physical stores and more inclined to do "everything" online.
This is fundamentally untrue; people are social creatures and have a "need" to interact with others. The fact is that shopping centers in 2018 will change, as they have every year since being developed. The increasing adoption of food, beverage, leisure, education, workspace and well-being offers will grow.
The recognition that consumer needs are evolving more quickly than once thought, as evidenced in the recent "The Future of Retail 2030" CBRE output, means that investors have to change the structure and mix of their assets more regularly.
It isn't simply enough to offer "more" food and beverage; it has to be the right offer. It isn't enough to offer the same brands as everyone else, the retail mix must be optimized for the location and for the target consumer.
2018 will see an increase in the amount of data collected, and finally (!) analyzed. I think businesses will recognize the value in knowing as much about consumers as possible. But, and this is most important, they will also be able to make decisions based on the interpretation of the data. 2018 will see the first shopping center that is managed by algorithm. That is, the data will provide the absolute input for decision-making. If you have the data, believe the data!
We will see a continuation of new developments being built. In particular Russia and Turkey will see a raft of new assets whilst many other countries are focused on developing extensions to accommodate the aforementioned change in consumer expectations. Consumer confidence will increase and we will see a number of mainstream online brands opening more physical stores.
The store is where you get to meet, speak to and to some extent see the color of the consumer's money. 2018 will be a really exciting year for the shopping center industry with a series of new developments and extensions adding to the sector.
---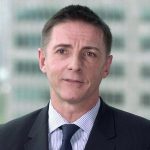 Lawrence Hutchings
CEO at Capital & Regional
Renewed confidence in the retail sector
After returning to the UK in June after five years in AsiaPac, I saw the economy was returning to growth and there was renewed confidence in the retail sector.
2018 will see the continued polarization of the retail property sector between large dominant, experiential-driven super regional malls and, at the other end of that scale, the non-discretionary, value orientated, convenience and community focused town center malls.
Ensuring a sense of place and experience will be even more important, with developers, investors and retailers taking greater responsibility for creating vibrant, sustainable places.
---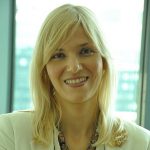 Zorana Ždrale Burlić
CEO of Delta Real Estate
Growing and transforming
In 2018 the shopping mall segment will keep growing and expanding but also transforming itself from pure shopping destinations to leisure destinations.
Emphasis will continue to be at strong entertainment, dine & wine, attractive leisure operators, new & interesting in-door sports concepts that customers cannot experience in their homes. This will drive ever so needed footfall for the shopping malls, thus facilitate creating good turnovers for the retailers in the centers. We will see many new mall openings in the whole Europe.
Online shopping will keep expanding and change the way we run, operate and position malls going forward, but it will not eliminate necessity for people to socialize and experience "direct contact" with the shops and goods they buy. Malls will not be associated to pure shopping but it will become a place where people and families meet up, dine & wine, play and socialize with the rest of community.
That will also influence the way we design malls in architectural way. More light and green areas are required so that customers feel & experience interesting, warm and inviting indoor space as well as nice and pleasant outdoor areas.
---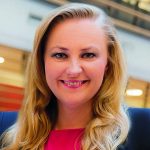 Joanna Fisher
Managing Director Center Management at ECE
"At your service"
2018 will be the year in which we will realize many concepts and initiatives in our centers. "At Your Service" is our service offensive for €160 million. This way, we will invest heavily in our centers' quality of stay and expand our range of services, like parking without parking tickets and cash payment machines, or electric car charging stations.
The second big issue is gastronomy – with the slogan "We love food at ECE" we work on new foodcourts or restaurant areas in many centers. But it will not only be new tenants from the gastronomy sector who will come, we will also welcome new industry sectors and brands – from spectacular car presentations to the return of hardware store product lines.
I believe that 2018 will become yet another good year with stable visitor frequencies and strong sales.
---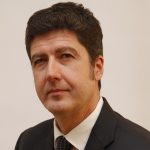 Luc Lescault
Marekting & Communication Director at Falcon Malls
Three projects in Italy
We have currently three projects underway in Italy.
With a pipeline of about 224,000 sq m of GLA and a total investment amount of €1.3 billion in the country, our group is a major partner for the development of Cascina Merlata, a new district in Milan.
It is also a key part of Concordia–MilanoSesto, the largest post-industrial requalification project in Europe.
The company is furthermore involved in the refurbishment of the Palazzo del Lavoro in Turin. All three projects are planned to open between the second half of 2020 and end of 2021.
---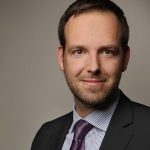 Sebastian Müller
Head of Retail & Real Estate Consulting, Geomarketing at GfK Germany
Omnichannel shopping experiences
The continuing digitization will lead to substantial transformations and changing shopping patterns in the retail sector in the upcoming years.
Omnichannel and shopping experiences will be talked about everywhere in 2018, and Europe's retail properties will provide more restaurants, leisure activities, services, and temporary highlights for their customers.
This means that retail properties will continue to set themselves apart from rather regularly occurring and more and more convenience-oriented supply shopping and move towards orchestrated shopping experiences.
We believe that assessing what and how much of it is actually in line with the market at the respective locations, will be a very important task for the coming year.
---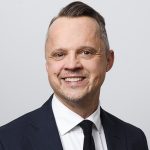 Carl Strufve
Director Nordics at Grosvenor Europe
"Living cities" philosophy
Since the acquisition of Skärholmen Centrum in 2015, Grosvenor Europe has been actively working to strengthen the center's food & beverage offer. Following this, two new grocery stores and a selection of restaurants and cafés have opened.
On November 25, we launched Market Street "Marknadsstråket", which serves as a connection between the previously unveiled food retailer extension and the remainder of the mall. A number of new local and international brands have been introduced as part of the Market Street from the food, service and home.
Through long-term development plans, we create vibrant spaces with an attractive range of restaurants, shops, services and culture where people want to live. This is in line with our "Living cities" philosophy, guiding Grosvenor to implement activity which will ensure the enduring success of the places in which it is active, providing economic, social and environmental benefits.
---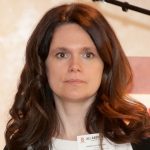 Judit Balatoni
Secretary General of the Hungarian Council of Shopping Centers (HCSC)
The effects of the "plaza stop law" will continue
Retail turnover in Hungary has grown steadily at between 3.5 and 4.5% on average in the last 48 months. There are 121 shopping centers in the country, of which 38 are in Budapest, the capital. Retail accounts for 11% of Hungary's GDP.
The last few years have seen needed refurbishments and retrofits, while the entry of the new shopping center owners and operators into the country was significant. The expansion requirement on the tenant side is typical and tenants are looking for new opportunities. They are also slowly accepting that the frozen rents from recent times cannot be maintained.
No new malls have opened in the past few years, but there are two large-scale investments in process in Budapest on the Buda side: Construction on Etele Plaza has already started and ECE is preparing another. There is also a new shopping center project in the pipeline in countryside.
One of the challenges to be faced in Hungary is new regulations and their refinement—such as electric car charging stations, public advertisement, and the problems and contradictions of taxes. Another topic is that food discounts would expand dramatically if they were not restricted by the so-called "plaza stop law," which affects this segment significantly.
The overall forecast is positive, but a shortage of employees, couple with a capacity shortage in the construction industry, cast a shadow on the overall outlook.
---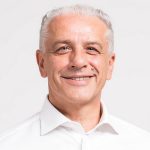 Roberto Zoia
Director of Asset Management and Development at IGD
Creating synergies between hypermarkets and malls
2017 is closing with positive figures in terms of both tenants' sales and rental income.
We think the positive trend will continue in 2018, though property owners will have to continue to focus on asset management and creating value inside existing shopping centers, working on the entire complex in order to create synergies between hypermarkets and malls—which is what IGD has done.
On November 23, 2017, we opened the new mall in the Città delle Stelle Shopping Center in Ascoli, which was created by reducing the size of the hypermarket, testimony to our conviction that creating these synergies is important for the future.
---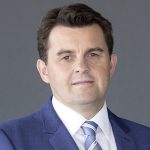 Dietmar Reindl
COO of Immofinanz
Reinforce services in retail parks
In 2018 we will continue to work on the growth of our retail portfolio: We will expand the Stop Shop Třebíč in the Czech Republic and open three new Stop Shops in Serbia. With culinary offers, cinemas and playgrounds we will continue to focus on service in our retail parks.
The Stop Shop portfolio already comprises 68 locations in eight countries. Our Vivo! portfolio increased to ten locations in four countries. All properties are almost fully leased.
Both brands are generating approximately 42% of our entire leasing revenues by now and are therefore the stable backbone of our portfolio. Furthermore, we standardized the advertising presence for Stop Shop and Vivo! internationally.
---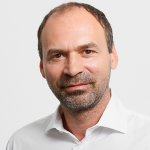 Ted Walle
Head of Center Management at Kintyre Management GmbH
Mixed-use district centers on the ascendant
Investors in German shopping centers face ever greater challenges. The market for building new centers in prime locations is saturated, inner-city locations are hardly affordable or offer suboptimal terms on space and location, anchor tenants determine the investment, online retailing is leading to reductions in retail space, and increased insolvencies in retail are leading to incalculable purchase risks.
So where are the opportunities? Revitalizing objects in B locations with optimization potential has become increasingly questionable. At the same time, B locations are becoming ever less attractive for the retail sector as long as the saturated market curtails expansion opportunities and the streamlining of expansion networks is still ongoing.
Investors are looking for a way out and are therefore working more and more with management companies prepared to participate in difficult situations as co-investors and that have the know-how to recognize this particular environment as an advantage to leverage synergies and potential.
Malls that were formerly highly retail heavy are turning into multifunctional service centers. What was previously unthinkable from a valuation standpoint is today desirable: District centers with a mix of retail, office and practice areas, residential space, and a rising amount of space devoted to the gastro offer, supplemented by leisure providers like fitness or indoor climbing parks.
These transformations are occurring mostly as refurbishments during operation. If management companies in Germany focus on this, the market will be full of potential for the foreseeable future. Management companies and project development teams must keep in mind topics like car sharing, creating stores of the future with integrated retail and online services, considering urban logistics within centres, and paying attention to all things digitalization.
Specialists are much more in demand now than they were within the classical management structures with uniform instruments in the early days of Germany's shopping center scene. The change in the shopping center market currently offers a lot of potential for "thinking outside the box."
---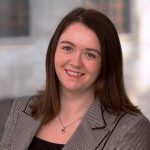 Ailish Christian-West
Head of Shopping Centres at Landsec
Ready for the next retail or technological innovation
The key to success in 2018 will be a focus on the best schemes, in the best locations, and creating fantastic experiences for guests. Whilst being invested in the best schemes is crucial in the current market, success still isn't guaranteed.
People are increasingly discerning, meaning property owners will have to be inventive to provide unique, engaging, experiences that capture the imagination of shoppers, diners and leisure seekers. Similarly, property owners that invest in understanding consumer trends at a local level, and use this intelligence to provide bespoke solutions for each destination, will reap the rewards of their efforts.
This will continue to be our focus in 2018. We will continue to explore what the next 10, 20, 30 years look like for the sector. We want to make sure that all our destinations are ready to incorporate the next retail or technological innovation, whether that's driverless cars or virtual reality.
---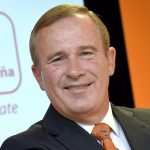 José Luis del Valle
Chairman of Lar España
Effective use of big data
The focus on consumers' experiences and the importance of innovation are the topics that will mark 2018. Successful shopping centers are those that offer the consumer a whole experience, and this includes areas for leisure and entertainment.
Lar España will open a new retail park in 2018 in Valencia and a shopping center in Seville in 2019—both of which will follow this new trend.
Innovation means effectively using big data to meet our customers' needs better and to connect with them through the various channels, while also taking advantage of technology to improve in areas such as accessibility and emissions reduction. These are at the core of Lar España's philosophy.
---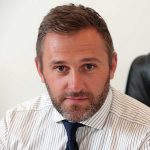 Alastair Coulson
Director at Lotus Group
Shifting towards "retailtainment"
Europe has enjoyed outlet shopping for 40 years, but today it's important to provide more than an alternative to city shopping. Since we acquired The Outlet we've shifted towards "retailtainment", by installing entertainment anchors like an Omniplex Cinema and growing the center's F&B offering. We've also developed a new, stylish brand identity and set of brand values that guide the cohesive and consistent experience we provide for customers. We're investing to enhance customer experience, including completing a new mall roof with a state of the art ETFE covering. We focus on integrated marketing campaigns emphasizing the best elements of the metropolitan shopping experience, with the excellent service that makes a great shopping experience.
---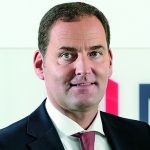 Christian Schröder
COO von MEC Metro-ECE Centermanagement
Retail parks remain attractive investment opportunities
We expect that the asset class of retail parks will continue to develop substantially on the transactions market in 2018.
Prime yields will decrease a little but retail parks remain attractive investment opportunities, not least because of the comparatively online-resistant food retail market. Digitization is an ongoing issue in this industry and it helps to professionalize and standardize management of the entire asset class.
We expect further growth for MEC, especially in the form of new mandates in the project development sector.
---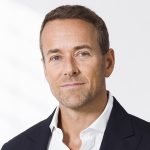 Markus Meijer
CEO at Meyer Bergman
Balance of work and lifestyle
Everyman Cinema and The Office Group are fantastic new anchors at Borough Yards, highlighting our ambition to create a world-class location with a vibrant balance of work and lifestyle.
This part of Borough has been under-served in terms of a retail offering given the needs of the local community, the commuters who arrive at London Bridge and the number of visitors exploring the iconic sights in this part of London.
The Everyman Cinema will make Borough Yards an after-work entertainment venue too, a valuable addition to the area that will make it livelier in the evenings. We see this project as a huge opportunity to create something truly unique and are looking for retail and leisure concepts that fit our vision.
---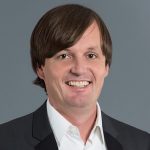 Thomas Mark
President of MK Illumination
Counterbalance to the isolation of online shopping
I visit projects all over the world and talk to many people, so I know consumers demand something beyond shopping. Many people now go to shopping centers just to eat and drink.
They're also looking for an entertaining experience because there's nothing better than sharing it with friends and family. It's also a great counterbalance to the isolation of online shopping.
At MK Illumination, we've learned by experience that creating leisure experiences with high-tech creative lighting, animation, and decoration will encourage people to stay longer and also sends them home with a happy memory.
---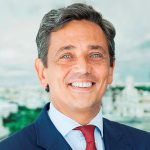 Carlos González
Managing Director of Neinver
Dynamic outlet-centers-market
Although we expect the number of new outlet centers to grow in a more moderate way, the outlet market will be one of the most dynamic for the retail property industry.
We will continue to see investor appetite, and brands will increase their expansion through the outlet channel, relying on specialized asset managers who help tenants run their business in a challenging market.
With an overall focus on the consumer experience, it is paramount to offer quality retail, design, atmosphere, leisure and the right food and beverage mix.
Also, digital touch points will increasingly play a key role for savvier consumers, whilst big data (through tools such as CRM and geolocation systems) will be leveraged intelligently to help brands better communicate with their clients and reach every step of the customer journey.
---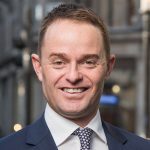 Jace Tyrrell
CEO of New West End Company
Regenerating the district
2018 is set to be one of the most significant years the West End of London has seen in decades. One of the biggest infrastructure projects in the UK, Crossrail, is due to open two new stations in the West End at the end of 2018.
The new, £16 billion railway line, named the Elizabeth Line in honor of the Queen, will cut journeys from Heathrow into central London to 22 minutes, facilitate an extra 60 million visits to London's West End each year and generate an extra £1 billion a year in turnover by 2020.
This has been the catalyst for the major transformation works to enhance the West End and ensure it retains its position as one of the world's leading shopping, commercial and entertainment districts. Work is already underway to regenerate the district, with the £1 billion redevelopment of Regent Street and the £10 million improvement works to Bond Street.
Proposals for transforming Oxford Street will also continue to be progressed next year by the Mayor, Transport for London and Westminster City Council. By reducing traffic, regenerating public spaces and improving the area's air quality, this scheme will ensure that, when people step off the Elizabeth Line, they're welcomed by a fantastic new streetscape on Oxford Street.
The focus of our business plan is also on maximizing the economic benefits of Crossrail, whether that's through bringing more investment to the West End, regenerating public spaces, or continuing to invest in technological upgrades, like West End wide Wi-Fi.
---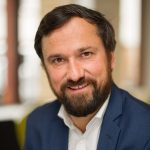 Ed Cooke
Chief Executive at Revo
Renaissance of physical space
Political uncertainly will persist in the UK, the danger being that this will lead to negative corporate inertia, which is never good for an economy.
Across Europe and the UK, retailers and retail landlords will continue to adapt business models, responding to changing consumer behavior and further improving productivity gains recorded in the sector.
A key focus for the year will be on inclusion, accessibility, and diversity—perhaps one positive emerging from recent high-profile misdemeanors.
Finally, there will be growing realization that retailing from physical space is not dead, but indeed undergoing a renaissance. Retailing done differently, yes, but nonetheless requiring a physical environment to succeed.
---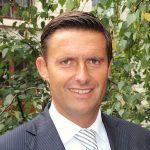 Jan Tanner
President of the SCSC (Swiss Council of Shopping Centers)
No compromises on B locations
We've passed the bottom. Turnover figures in the stationary trade are rising again as of the last quarter of 2017 (source GfK Switzerland). I see the strong demand for retail space as a good thing.
Many foreign retailers want to gain a foothold in the Swiss market—that with the highest purchasing power in Europe. The difference to previous years is that the expansionists are not compromising on B locations. Buyers thoroughly inspect new locations before leases are signed. If there are still uncertainties about the location, many owners also have the opportunity to test it with a pop-up.
The new year therefore brings new expectations for the Swiss shopping center market. Swiss shopping centers account for around 19% of overall retail sales of around CHF 92 billion (€79 billion). The industry will need to continue to delve deeper into the topic of "cross channeling," however.
The opportunities for the bricks-and-mortar trade are very good because 90% of Swiss retail sales are made in stationary establishments. That's why it's important to use this advantage and better understand changing customer needs.
---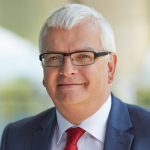 Marcus Wild
CEO of SES Spar European Shopping Centers
Customers want to experience brands with all their senses
People are looking for balance and a balanced lifestyle. Major future trends like health & beauty, wellness, sports, and nutrition therefore remain important. Customers want to experience brands with all their senses at the point of sale.
The bricks-and-mortar trade and gastronomy benefit the most from this and can use this advantage in their own way to effectively challenge the online retail sector. This means staying exciting and unique and offering something new and unexpected.
Gastronomy is increasingly taking on an anchor function—and it's getting even stronger. For shopping center developers, this means, put simply: more focus on urban spaces and leisure hot spots that best combine work, shopping, and living!
In 2018, SES will open the extension of Murpark in Graz and will continue the construction of a district shopping center in Ljubljana-Šiška, as well as entering the next phase with the multifunctional inner-city Quartier Lienz.
---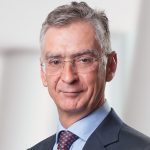 Fernando Guedes de Oliveira
CEO of Sonae Sierra
Technology, food courts, and emerging markets
Technology, food courts, and emerging markets: different areas that will mark 2018. We are already piloting new concepts on these fronts, ranging from food markets and third-generation food courts, to interactive interior design, collaborative digital networks, and new projects and service provision in emerging markets.
For Sonae Sierra, 2018 will also be the year in which we open our first shopping center in Colombia, Jardín Plaza Cúcuta; in which our ambitions go further with the opening of McArthurGlen Designer Outlet Málaga, next to Plaza Mayor in Spain; and in which we continue to add value to our core assets with the expansion of NorteShopping and of Centro Colombo, both in Portugal.
---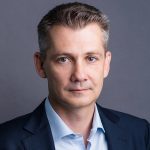 Árpád Török
Chief Executive Officer at TriGranit
Redevelopments and extensions in CEE
It is highly likely that the recent positive macroeconomic indicators that have made Central and Eastern Europe (CEE) the fastest-growing European region will continue in 2018.
The overall investment volume in CEE already reached €5.4 billion in H1 of 2017. By the end of the year, the volume may surpass 2016's cyclical high of €12.2 billion. This trend is expected to continue in 2018.
Approximately 80% of the CEE shopping center stock is over 10 years old, making redevelopment and extension projects a big opportunity for the future.
Meanwhile, in Poland, a Sunday trading ban may come into force while the country is reclassified from "emerging" to "developed" market status starting in September 2018.
General elections will also be held in Hungary. It will be an interesting and busy 2018 for sure!
---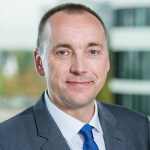 Andreas Hohlmann
CEO of Unibail-Rodamco Germany
Optimization in design, marketing, and tenant mix
Our focus in 2018 will be on consistently further developing our centers and optimizing our portfolio in the areas of design, marketing, and tenant mix.
In doing so, we will position the centers even more strongly as social meeting places that uniquely combine attractive shopping opportunities and trend-setting innovations with culinary offerings, culture, and entertainment.
That's why there is a lot going on at Unibail-Rodamco: We are modernizing the food court at Centro in Oberhausen, completing the redevelopment of Erlangen Arcaden, Gropius Passagen in Berlin is entering its final renovation phase, and we are implementing an ambitious repositioning of Wilmersdorfer Arcaden.
An exciting, busy, and auspicious year awaits us in 2018!
---
Follow ACROSS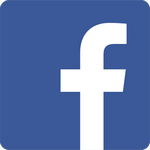 Share this article