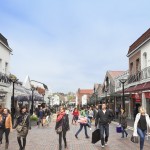 In early February, a press release made the rounds in the industry. "Ares Management Real Estate Fund Acquires Two Designer Outlet Centers in France in Partnership with McArthurGlen," was the title. Specifically, Resolution Property divested itself of objects in Troyes and Roubaix worth about €200 million. These outlet centers will continue to be managed by McArthurGlen, which made a minority investment in them as part of this transaction. The schemes together comprise a total of about 47,000 sq m and feature strong retail tenants, including Polo Ralph Lauren, Nike, and Hugo Boss, among many others. The Troyes location is the largest outlet center in France.
So far, so good. But who is the buyer? Ares Management, LP, is a leading, publicly traded, global alternative asset manager with approximately $92 billion of assets under management and more than 15 offices in the United States, Europe, and Asia. Since its inception in 1997, the company has adhered to a disciplined investment philosophy that focuses on delivering strong risk-adjusted investment returns throughout market cycles. John Ruane, Partner in the Ares Real Estate Group, described the deal thus: "Both of these retail outlet centers have dominant locations and have served as popular shopping destinations in the northeastern regions of France. We have identified significant potential to create value through active management, including improving the tenant mix and upgrading the buildings to enhance the shopping experience."
Lasting popularity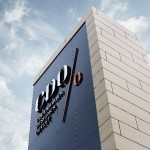 Any way you look at it, outlet centers are enjoying lasting popularity in Europe as a niche product in the retail property asset class. "Factory outlet centers are attractive investment objects for investors because of their expected returns, which are significantly higher than those of other types of retail operations like shopping centers and retail parks," explained Georg Fichtinger, Head of Capital Markets at CBRE Austria, who has long been involved intensively with the European outlet market. The range of yields on factory outlet centers in Europe has been between 6.5% and about 10% in the recent past. In addition, in places like Germany, restrictive approval requirements have had a positive effect on maintaining the value of the properties because getting approval for further outlet centers near an already established site is difficult, CBRE points out. The European market for outlet centers, which now includes different generations of centers, still offers opportunities to invest both in new project developments and in objects already established in the market. In many cases, entire centers do not change hands. Instead, only parts of them are bought and sold in the context of share deals.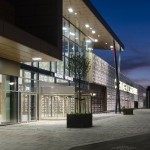 Due to their high management intensity and limited capacity for usage changes compared to other types of property, outlet centers are a target, in particular, for specialty investors and indirect investments. Above all, it is fund managers that get involved in the outlet center segment. Some examples here are the European Outlet Mall Fund (Henderson Global Investors), with a volume now of nearly €1.5 billion and an Internal Rate of Return (IRR) of approximately 13%; the mixed IRUS European Property Fund (Neinver), with a volume of over €1 billion (with a focus on FOCs and retail parks); and the Polonia Property Fund I & II, with a volume of over €600 million invested, inter alia, in three outlet centers in Poland. It is now also clear that more than just "purely" institutional investors are active in the market for factory outlet centers. Joint ventures of operators/developers and investors are increasingly being established, as the alliances of Neinver with TIAA Henderson Real Estate and McArthurGlen with Simon Property Group show. VIA Outlets can also be seen as a new player in the market. As a consortium investor belonging to Hammerson, Meyer Bergman, and Value Retail, the vehicle focuses on established centers with a certain appreciation potential. The real estate consultancy CBRE—and developers, judging by their activities—believe that the European market for factory outlet centers continues to offer attractive investment objects, since a significant proportion of the centers is still in the hands of national project developers.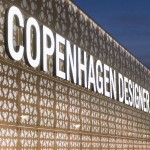 Despite the currency crisis and economic turmoil, development pipelines have been busily churning out finished objects in recent years. One Scandinavian example is Copenhagen Designer Outlet, which opened in October 2014. The shopping destination houses around 80 stores on 17,500 sq m. It was developed and is owned by Danica Pension, which is part of the Danske Bank Group and is the largest pension fund in Denmark.
Downtown outlet centers as a trend?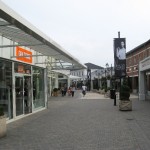 Just recently, one new outlet concept in particular caused a stir in Germany. August 2014 marked the opening of a downtown outlet center in Bad Münstereifel. It was the first time a professionally organized and designed factory outlet concept was implemented in Europe that used existing retail space in store locations in a historic downtown area. Although outlet centers had already been built in locations near city centers, none had ever been built directly in a downtown area. These center concepts also always consisted of a uniformly planned and spatially contiguous building complex and showed little variation in terms of their ownership structures. Examples of such outlet malls include those in Wolfsburg, Roermond (Netherlands), and Roubaix and Romans sur Isere (both France). An outlet concept like that in Bad Münstereifel, with retail units more or less scattered throughout a city-center business district had never before been built—at least not by experienced international FOC developers. That will probably remain so in the future as well. "That is a fact, despite the attraction of relatively unproblematic approval situations in city centers compared with green field FOC projects, which have to go through an often lengthy and expensive process—a process that also ends with an uncertain result," says Joachim Will, CEO of the Wiesbaden research institute ecostra, which analyzes developments in the European retail markets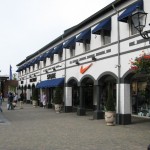 Large, internationally experienced FOC operators so far show almost no interest in downtown outlet concepts. According to ecostra's CEO, this is mainly due to such concepts' low capital market viability. Mortgage banks, which have been increasingly active in outlet financing in recent years, have so far been extremely cautious over financing downtown outlet centers. In addition, there is considerable doubt as to whether city outlet centers are even a tradable property market product at all. "For real estate funds, in any case, investments in such retail concepts are out of the question," explained Will. Thus only local and regional investors come into question, which finance such projects primarily with equity and hold the objects over the long term. German and Austrian municipalities nevertheless seem fascinated by the prospect of urban outlet centers. A race to build downtown outlet centers has thus become visible between different communities within the same region. One example is the competition in Middle Franconia in Bavaria between the towns of Dinkelsbühl, Feuchtwangen, and Öttingen. The Hessian municipalities Usingen and Oberursel are also thinking about such a downtown project, as is the Bavarian town of Zwiesel. An Austrian delegation from the Tyrolean town of Reutte has even traveled to the Eifel to inspect Bad Münstereifel. The ecostra CEO counters the euphoria, however: "Even such a downtown outlet concept requires certain location factors, a promising catchment area, and needs a certain 'critical mass' of outlet stores. It is unlikely that more than one such concept can be economically viable within the same region."
 Professionalization of management increasing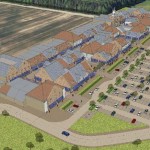 On to operators. Although many outlet centers in Europe are still "under-managed," management professionalization is rapidly increasing among outlet centers. As recently as 15 years ago, only three or four operators in Europe managed more than three locations simultaneously. The situation today is very different. The large management companies have expanded their service portfolios massively and need not fear comparison with international shopping center operators in terms of professionalism and efficiency. The potential to take smaller, owner-operated outlet centers under management is undoubtedly still present. Smaller projects, in particular, are in significant need of upgrades to their operations and marketing.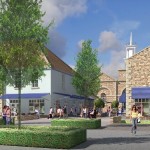 Especially in the field of marketing, there a new trend also seems to be emerging. The custom branding of projects is becoming increasingly important. Especially among more recent projects, the word "factory" has disappeared altogether from centers' names, which is meant definitively to emancipate them from the "factory" image. Even names with no reference whatsoever to their character as outlets are now feasible, as we see with "One Nation" near Paris. Getting away from the "shoddy industrial image" is also in the interest of international brands.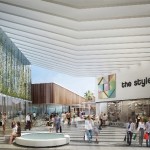 The German consulting company ecostra surveyed international brand manufacturers in the industry again last year. The findings were put on paper in the "Factory Outlet Center Performance Report Europe 2015." The most profitable outlet center from the tenants' viewpoint is Designer Outlet Center Roermond in Holland, followed by Bicester Village near Oxford and Outlet Metzingen in Germany.
Size as a success factor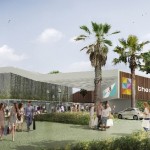 This was the eighth time ecostra had conducted the survey. From past experience, the consulting company concludes that size represents a success factor. Large objects with lots of stores grant individual tenants significantly better returns than smaller ones with fewer units. The survey results also again make clear that the sales form does not automatically guarantee great economic success. A look at the end of the ranking table shows this. The worst-performing factory outlet center from the tenants' perspective was Soratte Outlet Shopping in Sant 'Oreste, Italy, north of Rome.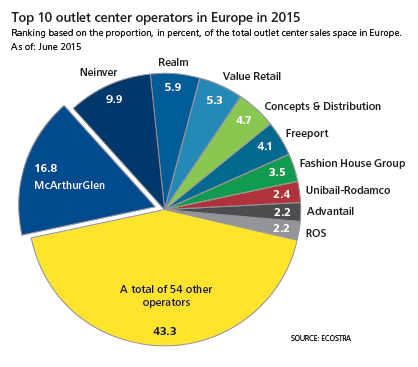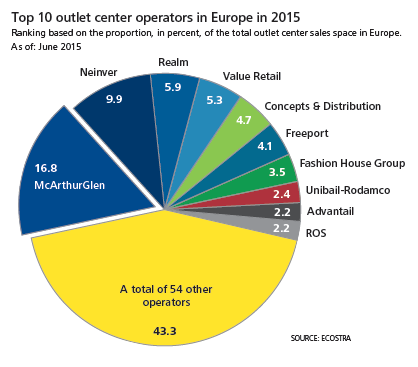 The competence of the center operator thus takes on particular importance. According to ecostra, McArthurGlen is the best operator from tenants' point of view as far as center management, marketing, and leasing are concerned. Surprisingly, Land Securities, a niche player in the sector, ended up in second place. Value Retail placed third.