Rome Termini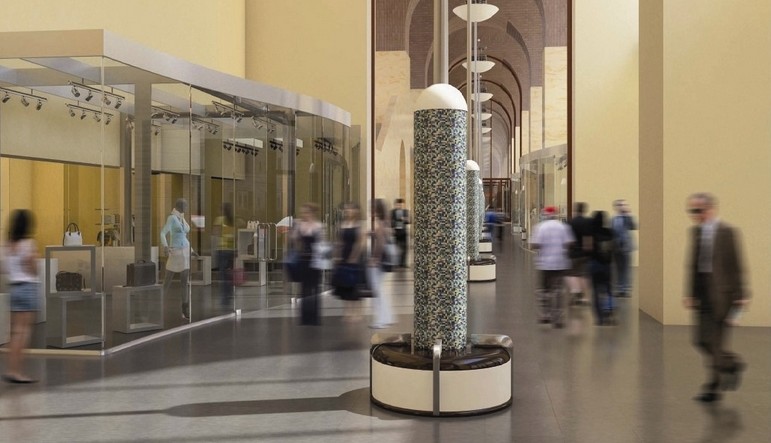 The second phase of the Rome Termini development will see the construction of a new service mezzanine of about 7,000 sq m above the gallery in front of the train platforms, dedicated to food & beverage and commercial services. The construction works are at an advanced stage and the new area will be opened in 2016. During these works, Rome Termini's main galleries and basement floor will also undergo a deep restyling in order to make the whole environment more modern and comfortable. The shops will be made more visible and attractive. The program also involves the opening of 500 sq m of new shops in transparent, architectural glass elements on the ground floor in via Giolitti, inside the Galleria Mazzoniana. Next to this, a new food format will be developed in the beautiful Cappa Mazzoniana space, supplying both the station and the surrounding catchment area. 
Ikea Centre Bayonne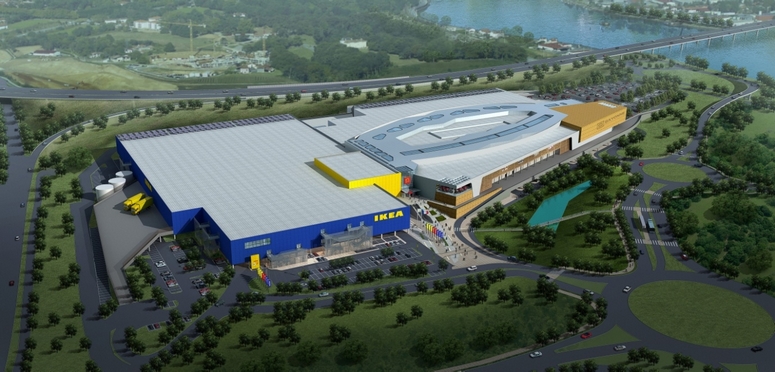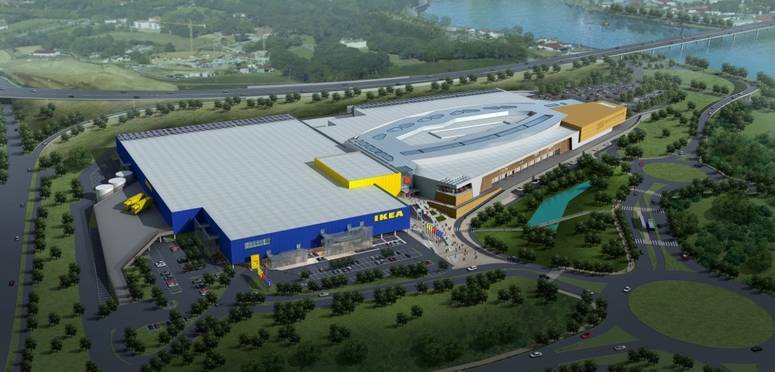 This 76,000-sq m shopping center is in a privileged location at the intersection of the A63 and A64 motorways in Bayonne. The mall will be connected to the first Ikea store on the French Basque Coast. Comprising about 100 shops, it is scheduled to open in 2016. The tenant mix will include local, traditional shops, together with national and international brands that are not yet present in the area. Food lovers will enjoy spending time at restaurants situated in a specially designed plaza and terraces with a view of the River Adour. The extensive catchment area stretches up to and beyond the Spanish border and comprises some 1.2 million inhabitants.
Aren'Park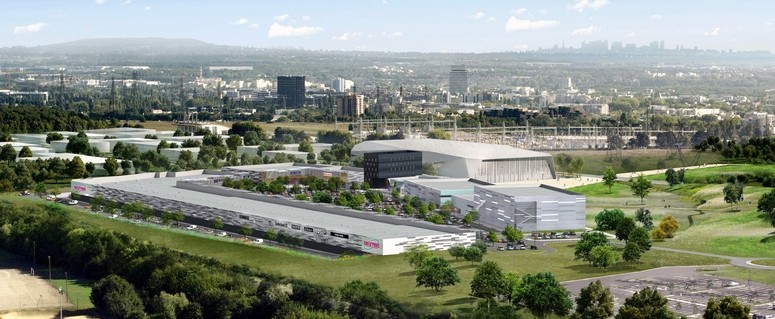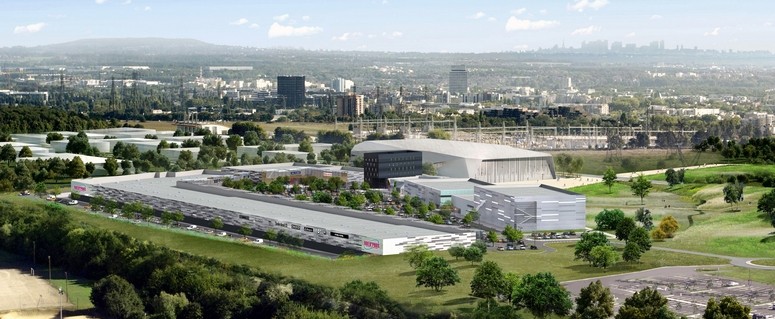 Groupe Financière Duval is creating the Aren' Park retail park, with 30,000 sq m of retail and leisure space, in Cergy-Pontoise along the A15 highway in Greater Paris. It will comprise a hypermarket, 14 mid-sized retailers, six shops, a hotel, two restaurants, and 850 parking spaces. The handover is planned for late 2016. It forms part of the 57-ha "Plaine des Linandes" Mixed Development Zone, which will eventually include an "ecodistrict" of 1,500 new homes, an ice rink, retail, leisure activities, services, and a business incubator. The sports infrastructure constitutes an important part of this new urban area: the Salif Keita Stadium and the Val-d'Oise Tennis Centre are already established there and the new development will include the Aren'Ice international ice rink alongside the existing Decathlon store.
Arese Shopping City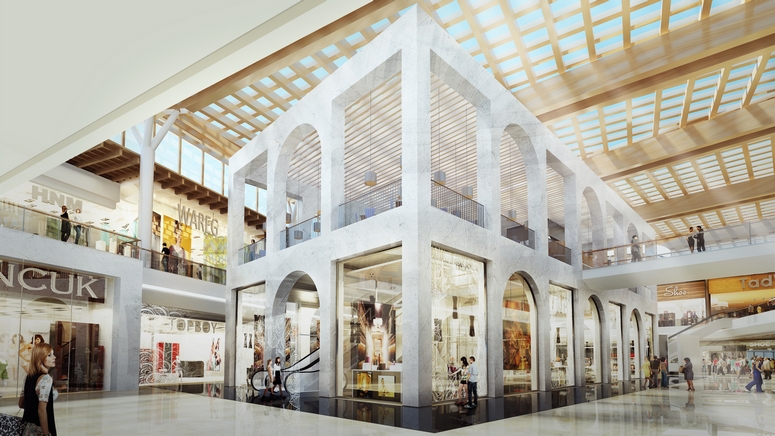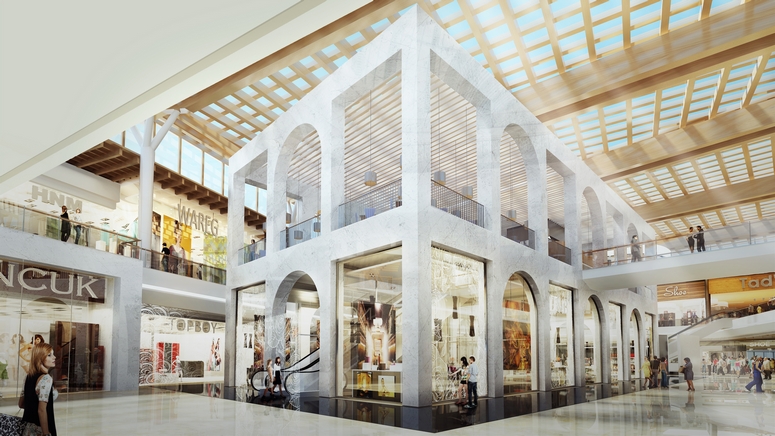 Arese Shopping City, currently under development in Milan, will be the largest shopping center built in one phase in Italy, with 92,000 sq m of GLA and boasting over 200 shops, cafés, restaurants, outdoor and indoor sport, cultural, and health activities. The project, which is on schedule for its grand opening in April 2016, was designed by a consortium of architects including Michele de Lucchi, Arnaldo Zappa, and Davide Padoa of Design International. Arese Shopping City will be built around a permeable street with indoor buildings, indoor and outdoor squares, porticos, gates, and gardens designed to attract visitors from one of the most affluent populations across North Milan, the Lakes, and Switzerland. Along with real trees and a roof supported by one of the largest glulam structures in Europe, the mall will also be the most sustainable large-scale shopping center so far in Italy, which will be certified LEED Gold.
Ikea Centre Brescia-Roncadelle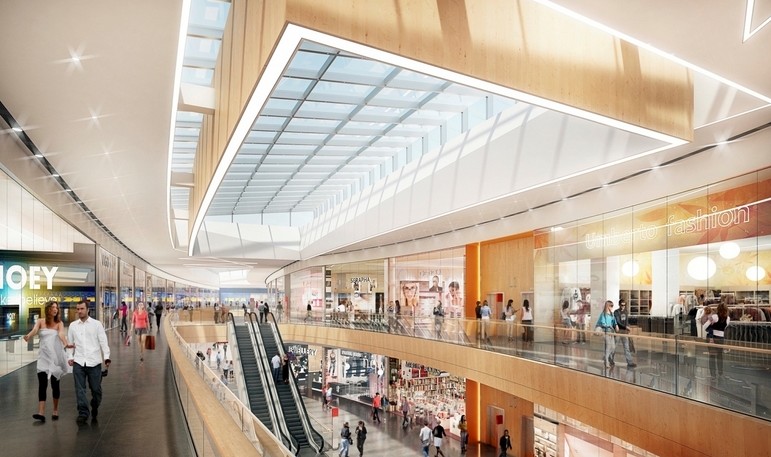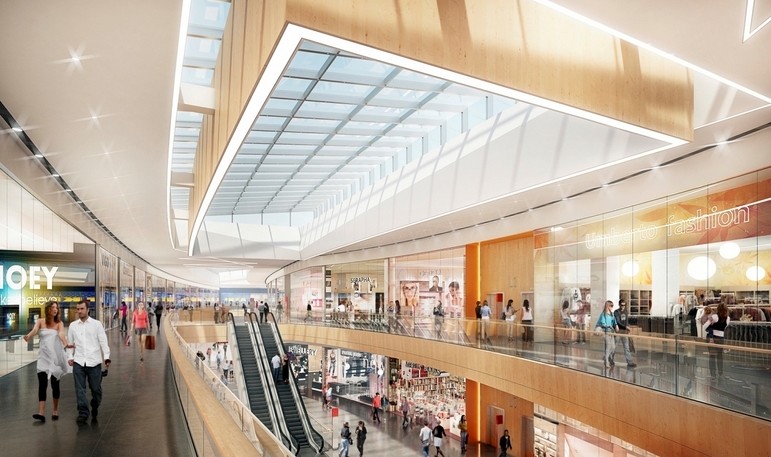 The Brescia-Roncadelle project will be Ikea Centres' second mall in Italy. Located in the province of Brescia, in Lombardy – an area with an average disposable income 22.6% higher than the national average – the 55,000-sq m center, with its 165 shops, is scheduled to open at the end of 2016. The London firm Benoy Architects will design an innovative scheme with a Scandinavian feel that will be integrated with the existing Ikea store. Special emphasis will be placed on ensuring that the center has a low environmental impact, with natural light and a cozy and comfortable atmosphere. Some 800,000 people live within 30 minutes of the project. Proximity to an excellent road network – including the A4, A21 and BreBeMi motorways, as well as the southern ring road in Brescia – the allows the catchment area to reach as far as the city of Bergamo and will attract tourists from the south of Lake Garda.
Scalo Milano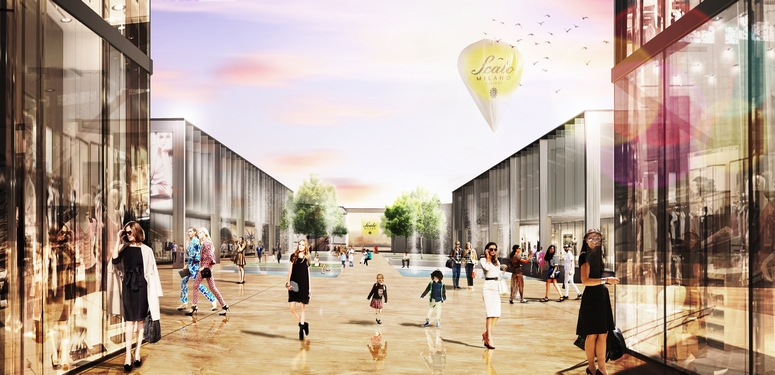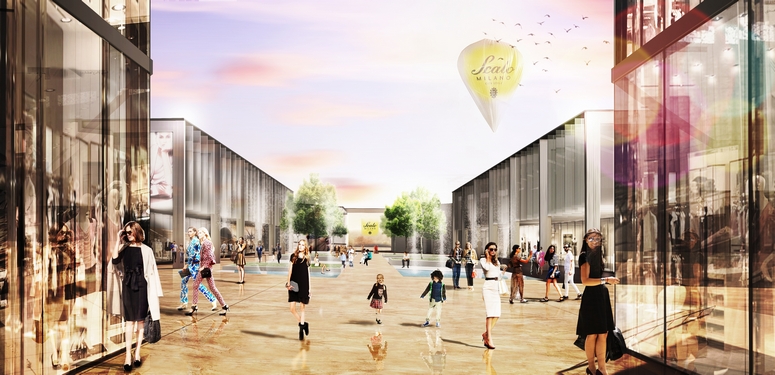 Scalo Milano's construction is well advanced and it will open to the public in summer 2016. The project will have 300 stores and shops when complete on a gross shopping area of 60,000 sq m, with parking for 4,000 cars. Reachable from downtown Milan in 20 minutes via the metropolitan transportation network (rail branch S13), by train, or by car from via Ripamonti, it will also be a permanent home to a School of Advanced Learning and several Art Plazas featuring exhibitions of contemporary art. Scalo Milano is conceived as a "City Style" mall, emphasizing its strong physical and cultural integration with the urban fabric of Milan.
Nevada Mall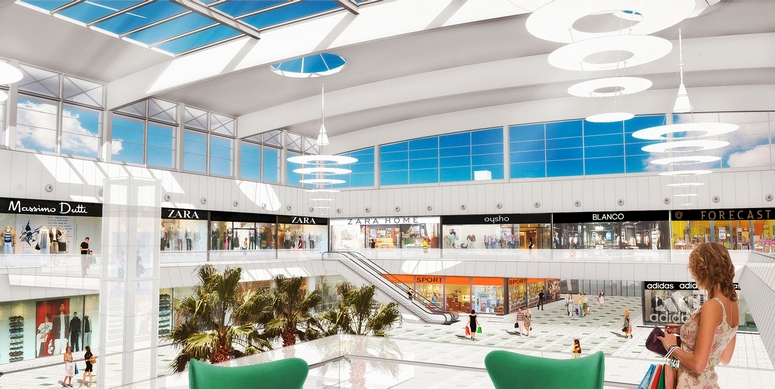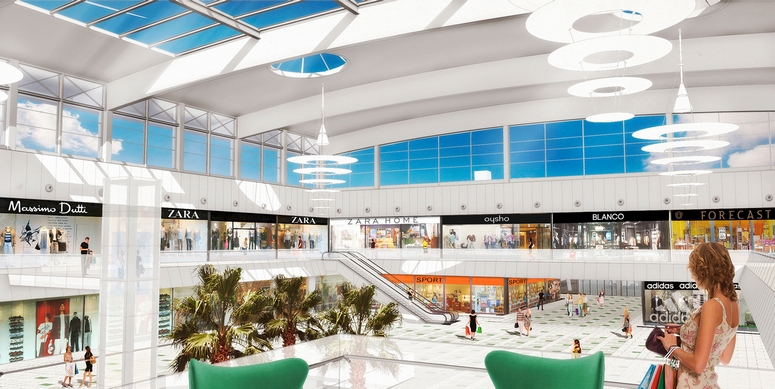 Nevada Mall is an ambitious project in development in Granada, Spain. The inauguration is scheduled for spring 2016. Customers will find more than 350 stores, with leisure, catering, a luxury movie theater, a sports center, bowling, and 6,500 parking spaces on 280,000 sq m with a GLA of 120,000 sq m. The population of the Nevada Mall's catchment area is 1.1 million and Granada's Alhambra is the most visited monument in Spain, with more than 3 million visitors annually. The Sierra Nevada Ski Station is also a major attraction in the region, with over one million skiers per season. Nevada mall, the largest shopping center in Andalucía and one of the largest in Spain, expects to attract 20 million visitors in its first year of operation.
Posnania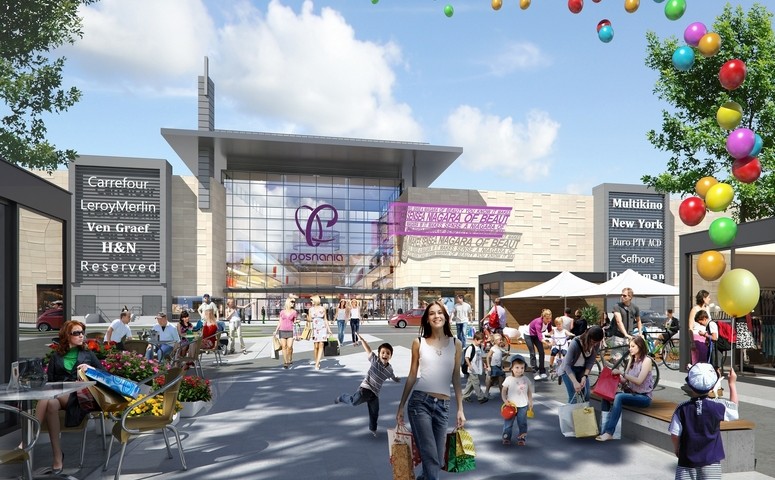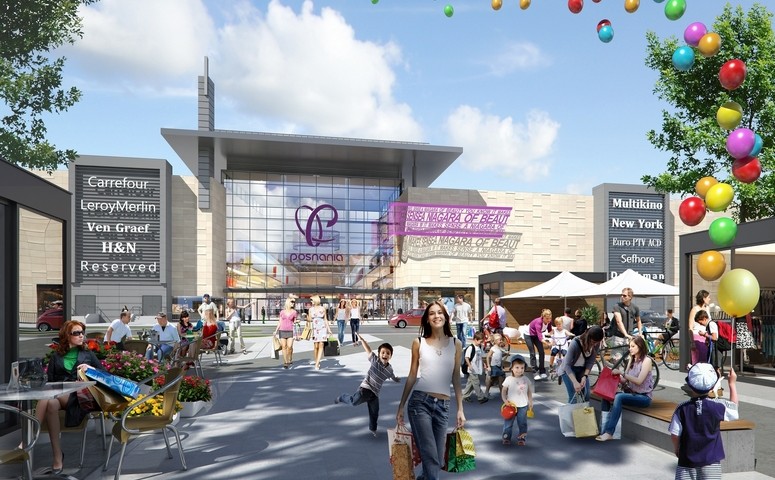 With all the latest innovations in retail and lifestyle shopping, Posnania will offer a special experience in Poznan, Poland. Its architecture and design reflect its avant-garde spirit: spectacular volumes, glass facades, indoor and outdoor areas, a giant tweet wall, and creative, 8-meter-high shop windows – all new to the Polish market. Organized by universe, Posnania will be a place where global brands and trends intertwine with local products. Essentials brands will find their way to the Boulevard and Park Walk malls, while the Forum zone will be an ideal setting for premium brands. Leisure will also be key to this project: The mall will welcome a digital multiplex, a fitness club, a pool, an ice rink, and a playground for kids and it will be a venue for shows and cultural events. The food offer will be rich and varied, with 40 restaurants and cafes. New technologies, such as the latest personalized mobile app and exclusive services like valet parking, a VIP lounge, concierge service and events planner, will provide for a cozy atmosphere and the ultimate customer experience.
Kyiv TsUM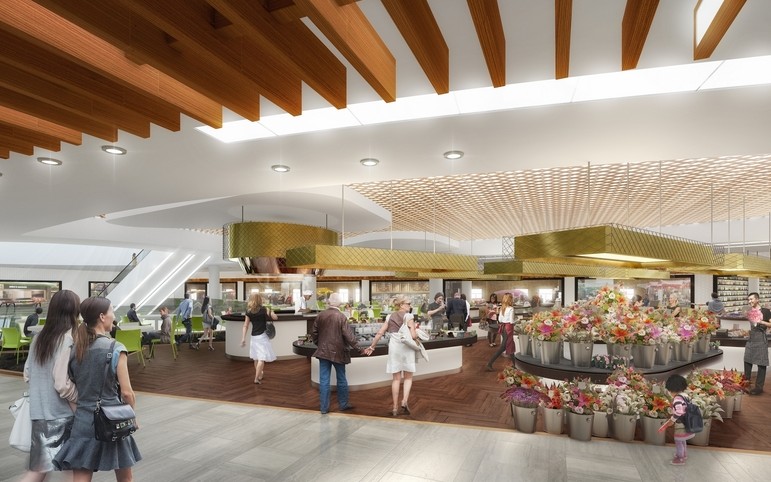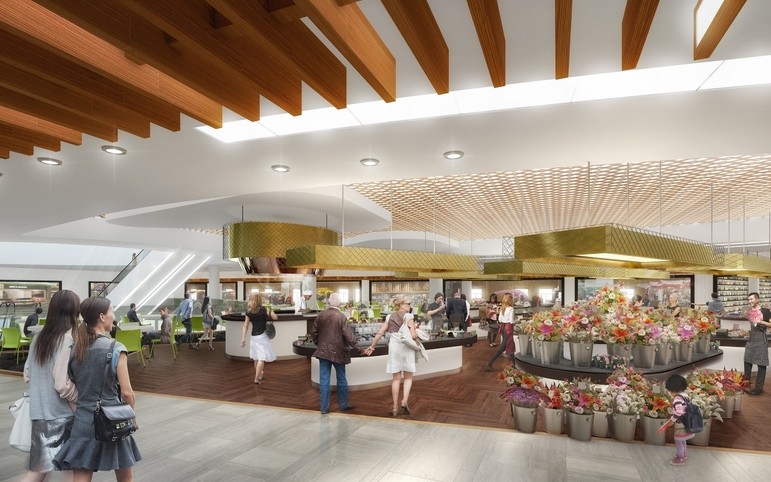 Based on consultations with major lease holders, Esta Holding has decided to move the opening of Kyiv TsUM to the end of summer 2016. The scheme is probably the most complicated construction project currently underway in Ukraine. The developer, Esta Holding, has faced various external challenges during every stage of construction. The company has nevertheless managed to proceed with construction work in accordance with the previously planned schedule. Due to the current economic and political situation, there is a risk of a slight delay. The department store concept suggests the presence of thematic departments – women's wear, men's wear, children's goods, household goods, and a common checkout point. TsUM visitors won't need to visit numerous boutiques to find the goods they need as is the norm in other shopping malls. Goods will be organized according to category in one thematic department to simplify the search for goods for any taste and budget.
Ems-Galerie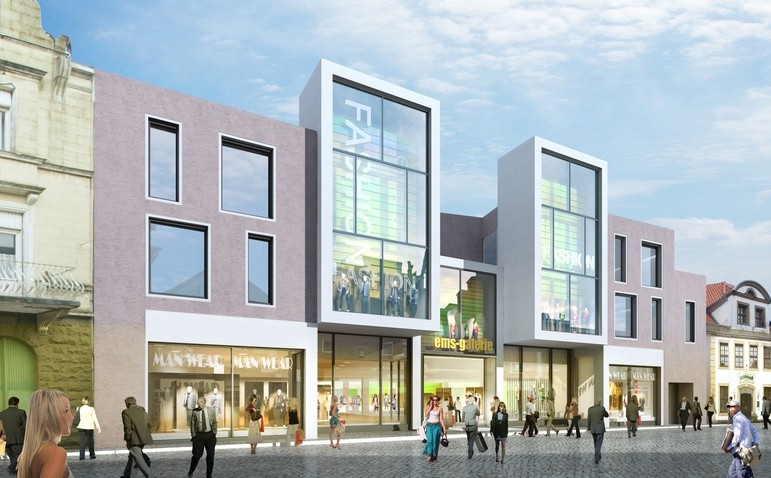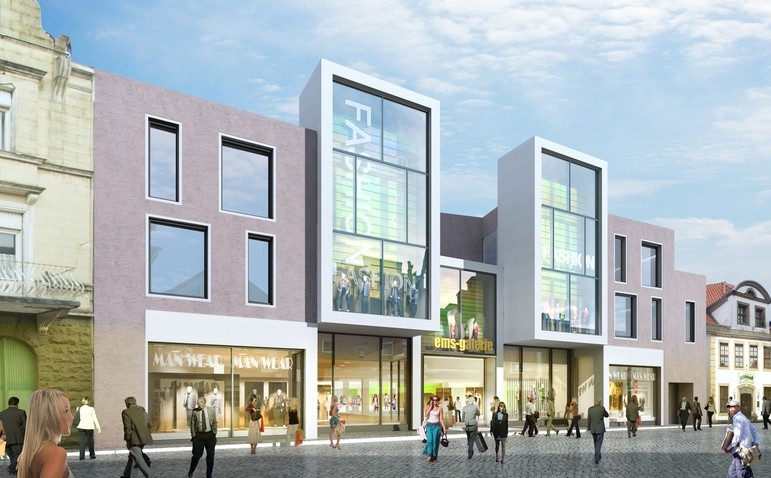 The contract to build the new Ems-Galerie in North Rhine-Westphalia was signed in mid-March. MBN Bau AG then began the first phase of construction on the previously unused area called "in Coesfeld" as the general contractor (shell, roof, and façade). The new shopping center is located in the heart of Rheine and will house up to 50 tenants, which will complement the existing supply of goods in the city on a sales area of 14,000 sq m. Customers will have the opportunity to relax in cafes and restaurants on terraces and balconies with views toward the Ems. An observation tower, which will be clearly visible from the Ludgerus bridge, is an architectural highlight for the Ems-Galerie. According to current plans, the shopping center will house a parking garage with 450 spaces. The mall is scheduled to open in autumn 2016.
Cernica Park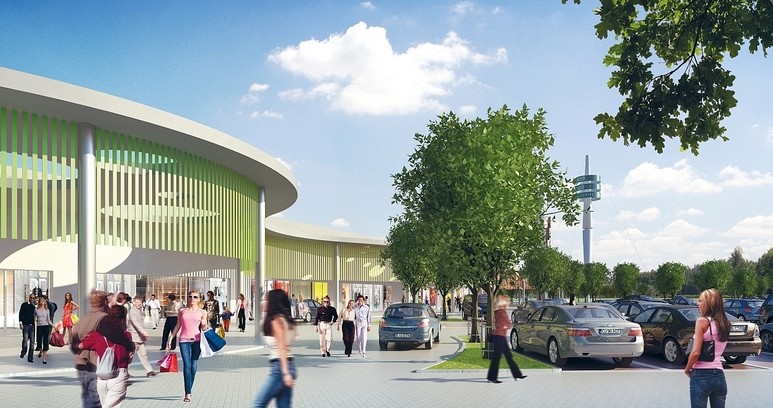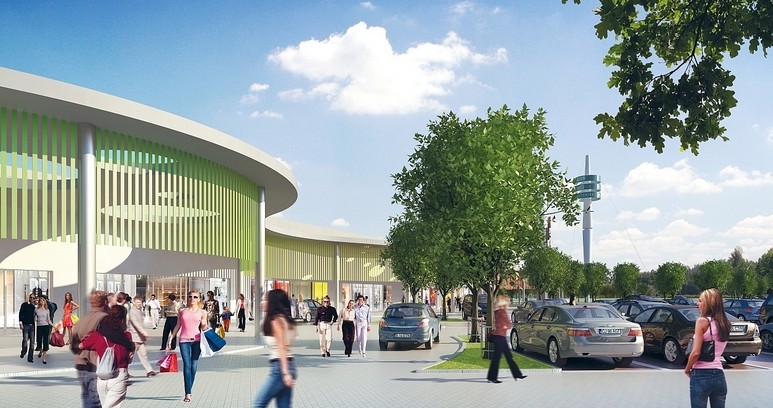 With €200 million invested so far in Romania, Liebrecht & wooD is now on its way towards developing a new landmark retail destination in Bucharest: Cernica Park, which will not be just a shopping center, but also a visionary, large-scale investment, stimulating economic growth and creating job opportunities in the area. It has prerequisites to become an ideal and easily accessible place for frequent shopping and recreation for residents of surrounding towns, including Bucharest and even Constanta, serving over three million people within a 90-minute drive. Cernica Park is to be developed on a 34-hectare site, part of a 60-hectare plot owned by Liebrecht & wooD Group, that combines a mix of retail functions, including a Fashion House Outlet Center, a hypermarket, a traditional shopping gallery, home improvement and furniture stores, a sporting goods store, and many others.
Boxpark Croydon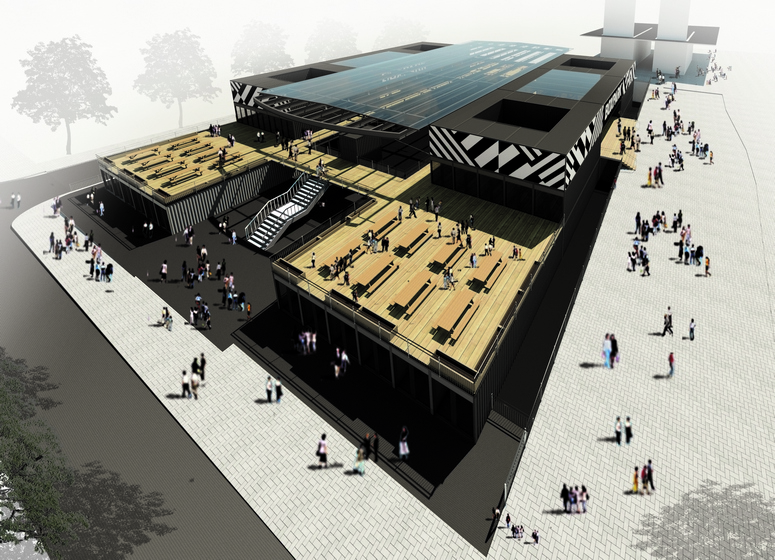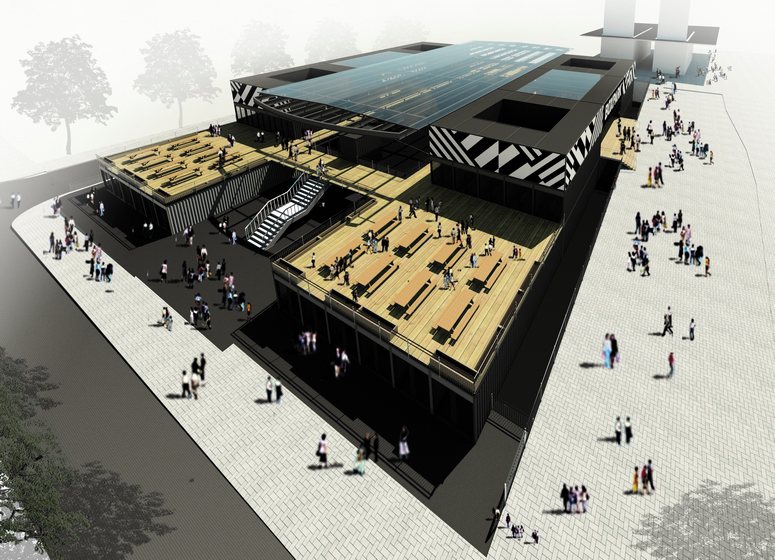 The London Borough of Croydon has announced a major new deal to open a new Boxpark Marketplace next to East Croydon train station. BDP has been appointed to design the scheme. Boxpark, which opened the world's first pop-up mall in Shoreditch, East London, in 2011, has teamed up with Croydon Council, Schroder UK Real Estate Fund (SREF), and Stanhope plc to develop the scheme as part of the mixed-use Ruskin Square development. The scheme is constructed of stripped and refitted shipping containers and will include 80 units arranged around a covered courtyard space made available for year-round events. In line with its Shoreditch forerunner, Boxpark Croydon will focus on small, independent retailers to create a unique shopping and dining experience. This will transform the quality of the retail and leisure offer in Croydon and is expected to draw customers and new businesses from across the region. The opening is scheduled for summer 2016. 
Haussmann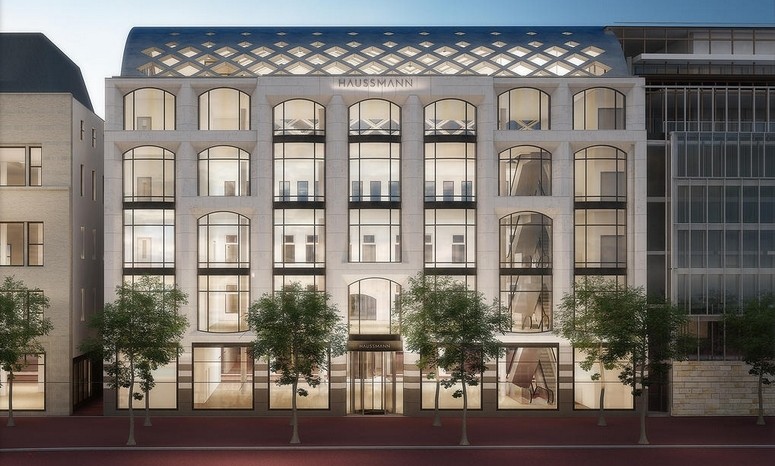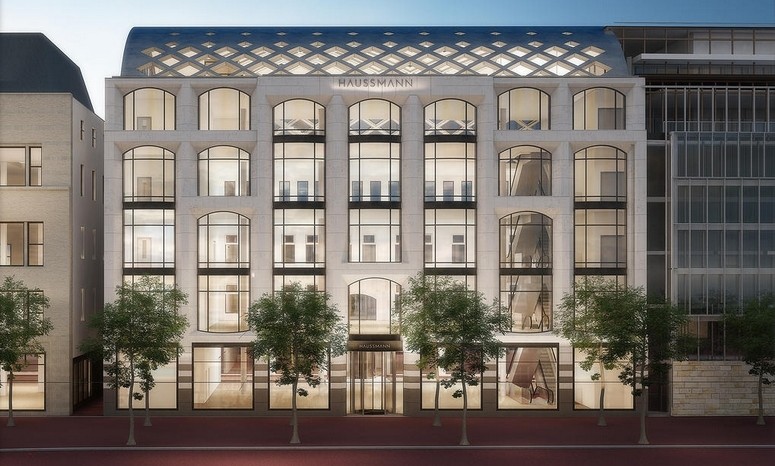 Last year, a group of Dutch entrepreneurs and financial investors agreed to establish a new, integrated boutique department store in Amsterdam called "Haussmann," which will open in the second half of 2016. The initiative is based on the belief from both the Dutch and international perspective that Amsterdam needed an authentic retail service offering in the luxury segment. In order to realize its ambitions, Haussmann has chosen a distinctive location for the 7,000 sq m of retail space in the historic center of Amsterdam, right on the prestigious Rokin street at the entrance to the subway station Noord-Zuidlijn. Apart from luxury fashion and leisure departments, customers can visit a fresh food market and an exclusive restaurant on the top floor with panoramic views over Amsterdam or relax in a beauty and wellness center. Haussmann will present a diverse combination of quality products and services along with an inspiring story. The product and service offering is carefully designed to meet the highest quality and exclusivity standards, with an eye for detail and the right mix of iconic and new brands.
Huma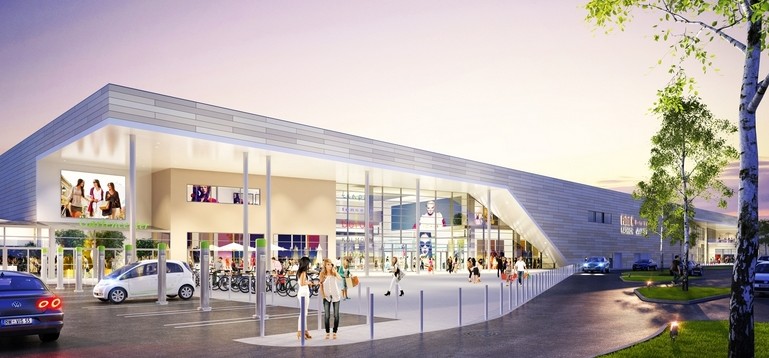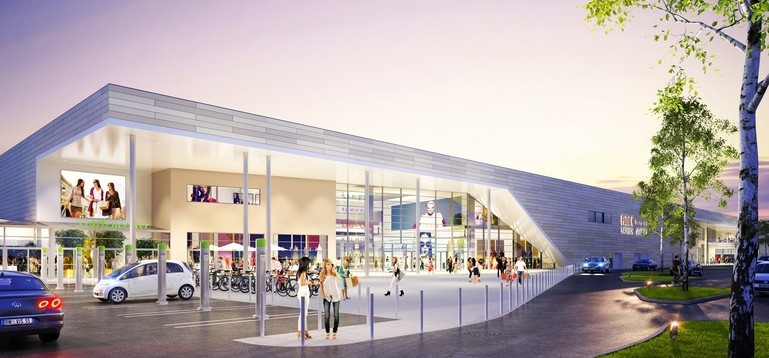 In August 2015, SES Spar European Shopping Centers invited a few guests for a site inspection of its new Huma shopping center. The Austrian capital's most modern shopping center will be built on this traditional retail site in Vienna-Simmering with 50,000 square meters of lettable area. The work is on schedule. When finished, it will feature more than 90 shops, restaurants, and service outlets, as well as 2,000 free parking spaces and 800 jobs. It is owned by Jost Hurler Group in Munich. The project partner is the Huma shopping park's long-standing operator, SES Spar European Shopping Centers. The site's roots date back to the '70s. In 1987, the hypermarket on the site was turned into the 40,000-sq-m Huma shopping center, which had the characters of a retail park. This is now being completely rebuilt as a modern shopping center on the existing site. The new mall will open in spring 2016, with an extension opening in 2017.