The first modern regional shopping center Eperia Shopping Mall in Prešov, the third-largest city in Slovakia, opened in November 2017. The first stage of developer JTRE's two-story Eperia delivered almost 100 shops on over ​​22,000 sq m with renowned fashion brands such as H&M, C&A, Lindex, New Yorker, A3 sport, Exi Sport, CCC, as well as the new Fresh Supermarket food concept. Shortly after opening, preparations began on a second stage that will open this year.
It was clear from the outset that Eperia would become the go-to fashion destination for the residents of Prešov city and region in Eastern Slovakia as it features by a wide range of popular brands. The first stage's success blossomed from its attractive mix of shops, services, entertainment, and restaurants, as well as regional shopping center necessities such as good accessibility and plentiful parking. After acquiring key tenants for the expansion and constantly increasing footfall figures, the center's expansion was given the green light.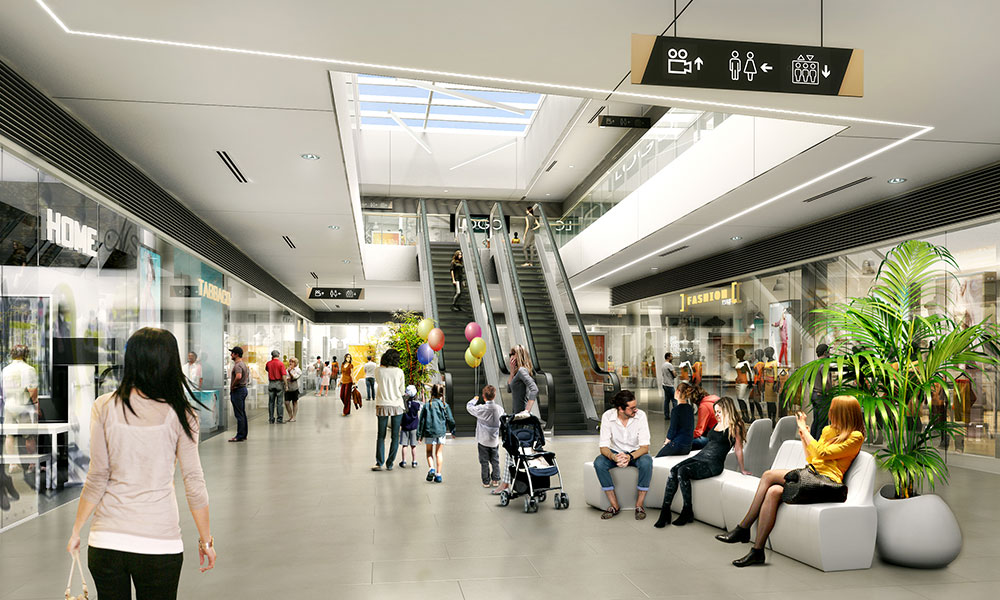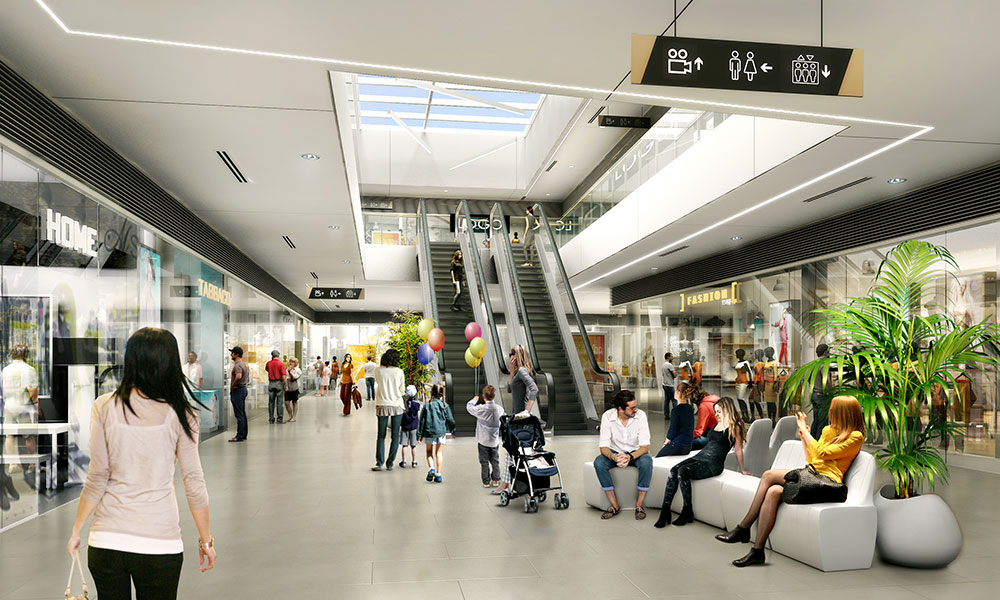 11,000 sq m more
Eperia's second stage construction began in January 2020, and this autumn shoppers and visitors can look forward to another 25 shops over ​​11,000 sq m leasable area across three floors. Followers of fashion will love the addition of five stores covering 5,400 sq m from stylish Polish fashion operator LPP: Reserved, Cropp Town, House, Mohito and Sinsay.
The cinema's five modern boutique concept screens to boost visitors' entertainment and relaxation options, a new fitness center will support healthy lifestyles, and a children's play corner will keep the young ones happy. The food court's range will increase with numerous new delicious options, and a popular Burger King with drive-thru will prove a huge hit.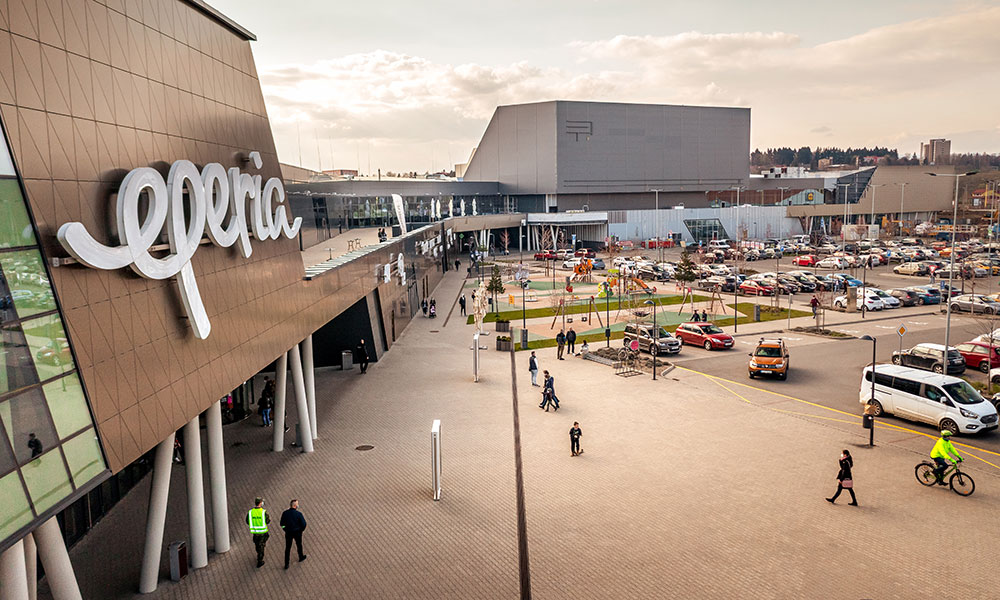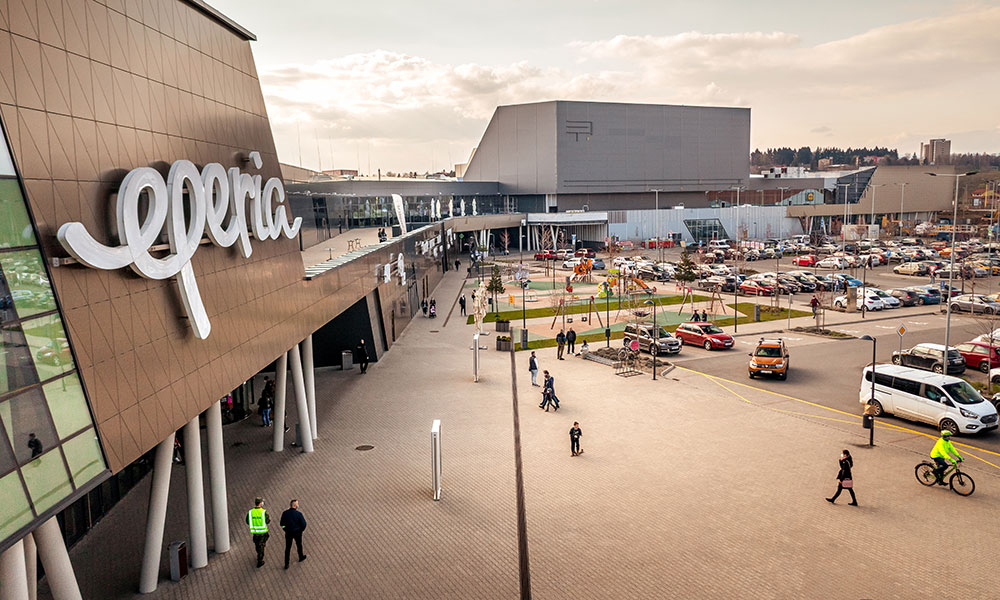 Car parking will increase by over 200 to almost 800 mostly underground spaces, with better access by car from Prešov city center. A convenient public transport stop will lead shoppers directly to Eperia's doors, facilities are provided for cyclists, the site is completely barrier-free, and free Wi-Fi is available throughout the area.
120 trees and 1000 ornamental plants
The DKLN architectural team has delivered a shopping center with a truly stunning and stylish look–the project was awarded for its high quality by the Association of Construction Entrepreneurs of Slovakia at the 23rd "Building of the Year" 2017 competition.
Environmental considerations have been prioritized from the first stage's roll-out and will continue in the second stage–efficient energy system, heat recovery, and intelligent lighting system. And the green philosophy is not only technological, but also natural: over 120 trees and 1,000 ornamental plants have been planted around the center. Eperia is also a pioneer in "green retailing" thanks to the installation of an apiary, insect hotel, birdhouses, and bat-houses. All these activities further underline the center's environmental sustainability and biodiversity. Thanks to Eperia, Prešov has a truly forward-thinking and environmentally friendly shopping center that meets all retail and entertainment needs.