The center is located in the third largest city in Slovakia, Prešov, and first opened in November 2017. Now, the newly completed second stage covers more 11,000 sq m of leasable area across three floors and features new international brand shops, as well as a range of different restaurants and extensive recreation areas.
Construction of the second stage began in January 2020, with 25 new stores added, totaling 33,000 sq m of leasable area. Four years after its opening, Eperia has established itself as a popular fashion destination for Prešov's residents and visitors, and it has further consolidated its market position with new fashion concepts presented by Polish LPP. It has opened five new shops across 5,400 sq m: Cropp, House, Sinsay, Reserved, the largest store in Slovakia, and Mohito, with the latter serving as the first to open in Eastern Slovakia.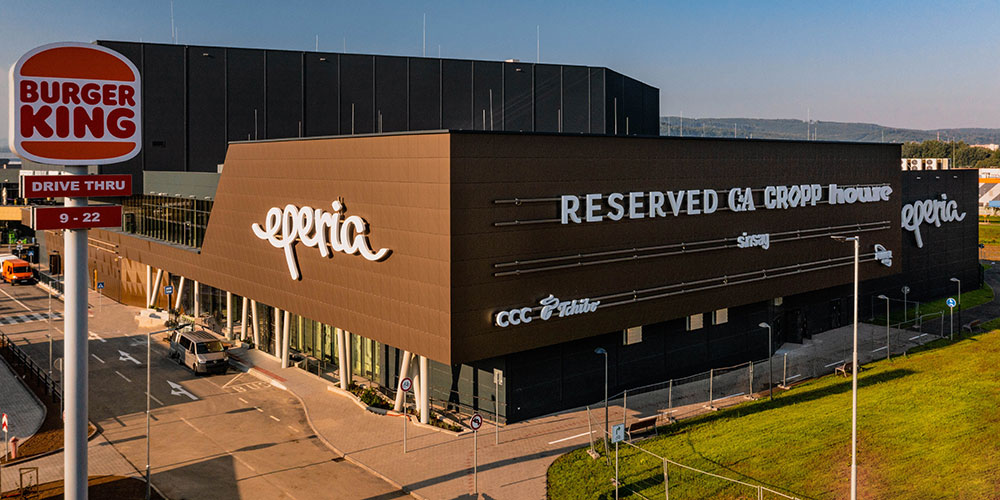 At the shopping center, visitors of all ages from Prešov and the surrounding area can enjoy a wide range of services, modern food court concepts, plenty of parking spaces, as well as spacious relaxation areas. The expanded mall also delivers five Kino Star modern boutique concept cinemas, and in the spring of 2022 a Burger King equipped with a drive-in is due to open – the first of its kind in Slovakia.
"Eperia was our first retail project of such scale, and its second stage expansion will truly leverage its market potential. I believe we have compiled a good mix of shops, restaurants, and services to meet the needs of the more than 100,000 residents in Prešov and the local area. The enlargement of Eperia has given Prešov a shopping center of supra-regional importance," explains Peter Píš, Director of JTRE's commercial real estate department.
In connection with increased floorspace, the parking garage offers an additional 200 spaces, thereby bringing the total to 800 (mostly underground). A public transport stop has been added next to Eperia, which has improved customer access from the city center to the Sekčov and Solivar residential areas, and car access has also been improved. Eperia is also cycle- and urban lifestyle-friendly, barrier-free, and has free Wi-Fi.
Contemporary and Balanced Brand Mix
A location in a popular retail zone in Sekčov, the city's largest housing estate, was selected for the construction of the shopping center. The site ensures a wide catchment area of northeast Slovakia, in other words, up to 330,000 residents.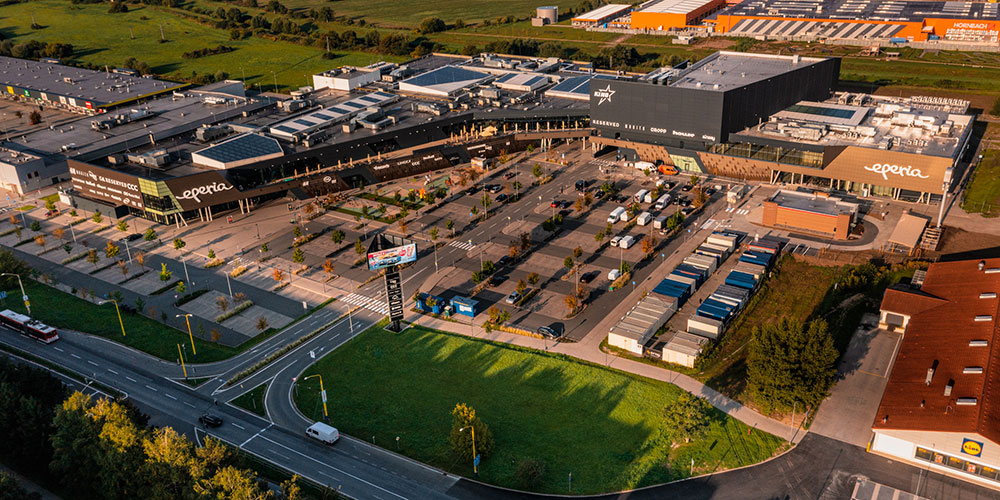 Eperia's leased area provides a modern and balanced brand mix: 63% of the total leased space (excluding supermarkets) is fashion oriented, of which 54% is occupied by large fashion chains, 14% is dedicated to specialized stores (toys, books, household goods, etc.), 9% of the space is filled by cafes, gastronomic operations, and restaurants, and electronics account for more than 4% of the space.
"When Eperia opened, we set ourselves the goal of bringing a regional shopping center to Prešov with world-class design – a quality shopping experience that truly belongs to an exceptional regional shopping center. This new fashion destination for the city and region of Prešov was mapped from the outset by a wonderful selection of fashion brands. As the second stage welcomes new brands – with the first stage at full capacity – Eperia will rank among the top regional shopping centers in Slovakia," observes Peter Píš, Director of JTRE's commercial real estate department.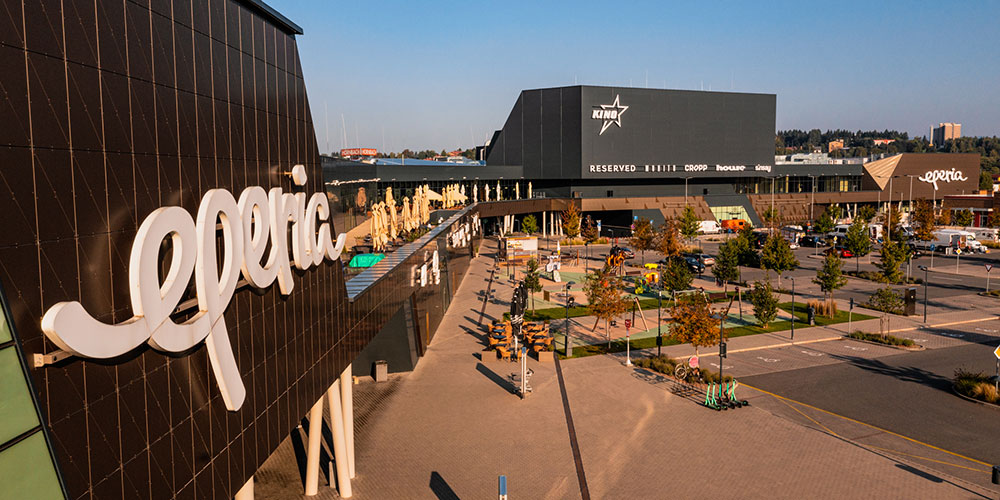 The shopping center is primarily characterized by its modern architecture, which was designed by Studio DKLN. The project was awarded for its high-quality build by the Association of Construction Entrepreneurs of Slovakia during the 23rd Construction of the Year 2017 contest. Eperia was the first shopping center in Slovakia – and sixth globally – to receive the BREEAM Excellent ecological certificate for the BREEAM International New Construction 2016 scheme.
During construction of the first stage, priority was given to environmental criteria – energy systems, heat recovery, and lighting systems – and that green thinking has continued with the second stage. Over 120 trees and 1,000 ornamental plants have been planted around the center. With the installation of an apiary, insect hotel, birdhouses, and bat houses, the shopping center is venturing into the area of "green retailing". All of these activities help it to support environmental sustainability and biodiversity.