CityLife and Sonae Sierra have announced the inauguration date for the CityLife Shopping District in Milan: it will open to the public on November 30, 2017.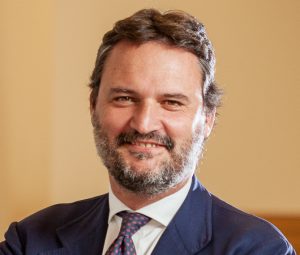 With a mix of 100 shops dedicated to shopping, lifestyle, food, services, free time, and entertainment, the scheme will become—according to Sonae Sierra—Italy's largest urban mall, featuring a premium, across-the-board, and accessible offer.
The site, with a GLA of 32,000 sq m, will be home to national and international brands and retailers, as well as names new to the country's market. As of May 11, 2017, negotiations had been closed on over 80% of the commercial space, a significant feat achieved a full six months before the opening.
This milestone confirms that the CityLife Shopping District has been able to meet the interest of the retailers and it will bring added value to the city of Milan.
Zaha Hadid's architectural firm involved
The Shopping District visitors will have a huge food area at their disposal, together with several restaurants in the outside area. The covered food hall extends inside the Mall, designed by Zaha Hadid's prestigious architectural firm on two levels, and will have 20 bars and restaurants on an area of 3,500 sq m.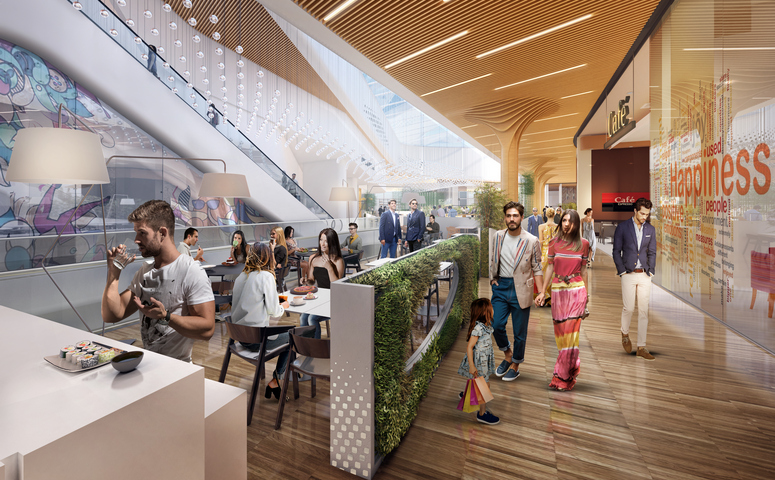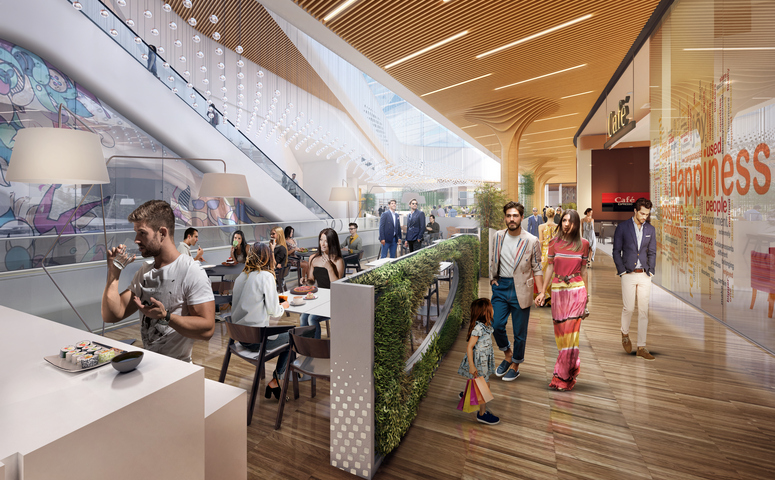 The area on the first floor will feature fluid spaces, well lit by natural light and with relaxation and lounge areas equipped with tech services for visitors, such as free Wi-Fi and power outlets to recharge personal devices.
The food hall's central space is designed to host events and entertainment, which will contribute to bringing this area to life.
Armando Borghi, CEO at CityLife, commented: "The Shopping District CityLife affirms itself as the city's focal point, offering a multiplicity of services aimed at residents and visitors. Restaurants, the cinema, and shopping will be integrated with two residential zones designed by the star architects Zaha Hadid and Daniel Libeskind and a business district with three towers. All this will be within the beautiful context of Parco CityLife."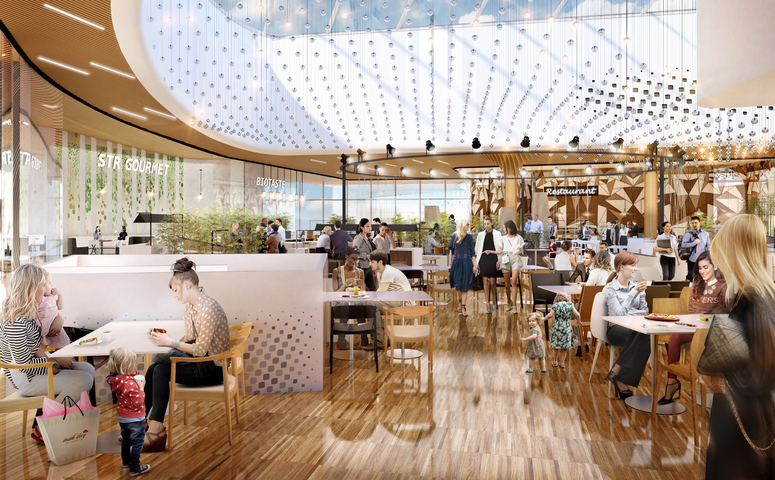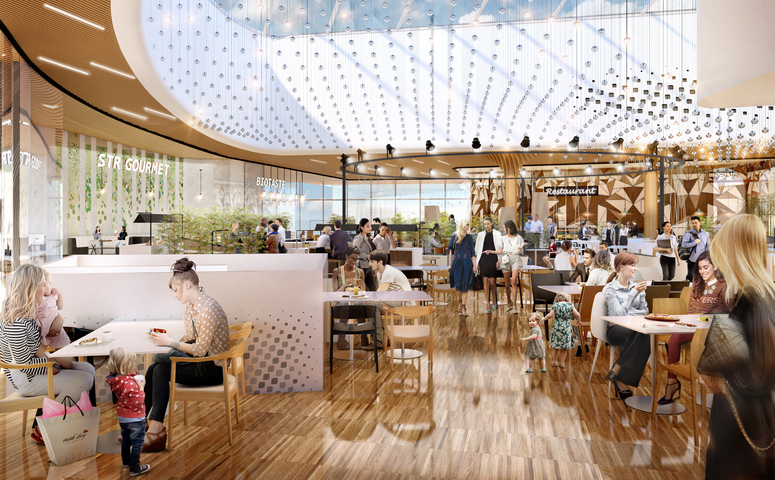 Marco Pellizzari, Managing Director for Developments at Sonae Sierra Italy, added: "We are truly honored to be able to participate in an important urban regeneration project like CityLife, in an international, avant-garde city like Milan, and to be able to contribute our experience to the development of the Shopping District, which is in synergy with, and functionally connected to, the entire project and located at its heart.
"The layout, which joins attractive, functional, comfortable, and light internal and external spaces, and the unique and contemporary design and architecture ensure that the Shopping District will be able to fulfill, the expectations of visitors in a new way and offer an emotional, 360° experience. This is ensured through a complete and captivating commercial and entertainment offer, a very special food experience, and services and technology dedicated to future guests. This is something Milan previously lacked."
Follow ACROSS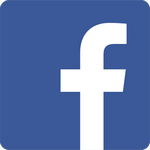 Share this article