QUARREE Wandsbek is known for its strategic leasing mix of large international brand stores and small, local stores, which are characteristic of the friendly and familiar atmosphere of a neighborhood center in the middle of this lively, rapidly growing Hamburg district. The concept, which has been implemented even more stringently since the modernization in 2020/2021, is one of the center's success factors. Now, another owner-operated store has opened, a store concept that does not have a comparable form in the wider area.
"With It's Party Time, we have another great individual store in QUARREE, which is run by the owner with a lot of passion and heart and soul," says QUARREE center manager Frank Klüter. It is precisely such gems that make QUARREE – alongside the big international brands – so special and diverse. Ms. Kremic is dedicated, imaginative and motivated. We are delighted that she is enriching the QUARREE with her creativity."
It's Party Time owner Jelena Anic Kremic said: "This store at QUARREE is a dream come true for me. I'm very happy that QUARREE is so open to special concepts and gives newcomers like me a chance." She came to Hamburg from her native Bosnia seven years ago, three of which she lived in Wandsbek, and since then she has had the vision of starting her own business in QUARREE. "A store in stationary retail for creative and unusual decorations of all kinds – from cake to table decorations – that is, at least in all of Hamburg, a real gap in the market," says the young entrepreneur.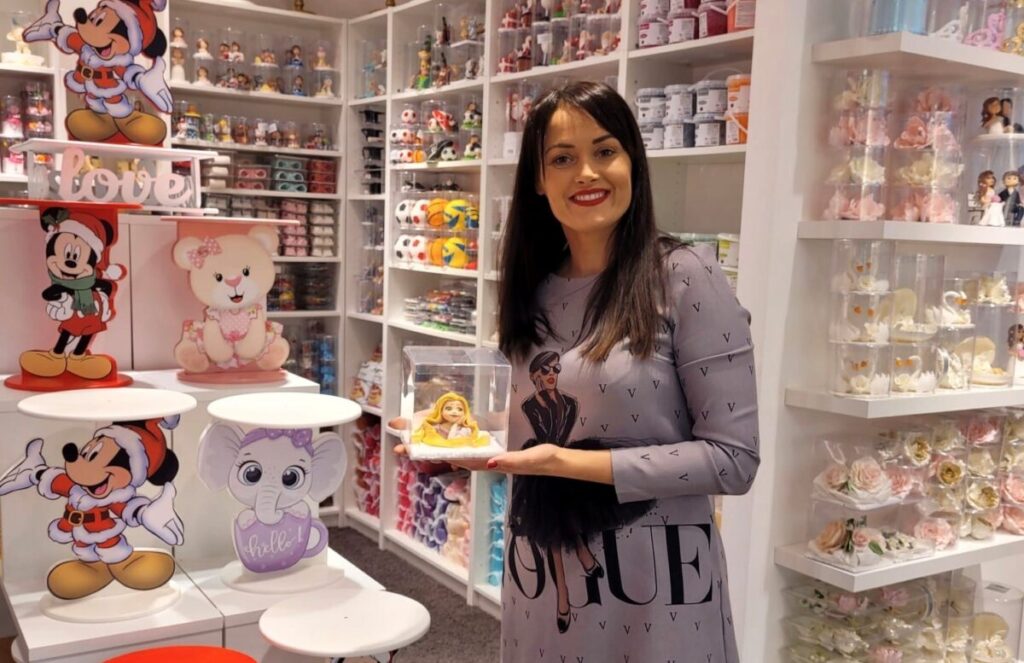 Cake decoration, gifts, event organization, and gift delivery by mascots
It's Party Time has created a colorful decoration wonderland in-store on the 1st floor. The shelves are filled with decorating paraphernalia, from fondant cake decorations to accessories like etagères, cake stands, and more, to personalized gift baskets or boxes. Customized services are also an important element: Gifts can be delivered directly to the party on request by Teddy, Mickey, or Minnie Mouse on the desired date – a highlight at any children's birthday party. Jelena Anic Kremic also offers the production of individual cakes and the organization of birthdays, weddings, family celebrations, or company events. Regular promotions for children are planned, as well as collaboration with influencers.