Agore Kiinteistöt recently announced that it has acquired two Finnish malls from a fund advised by Barings Real Estate on April 30, 2018. The assets are shopping centers Revontuli in Rovaniemi and Galleria in Lappeenranta. The total leasable area of the properties is approximately 33 500 sq m and both have been built in 2007. After the acquisition Agore's real estate portfolio includes 12 properties with a total value of around €220 mn.
"We are happy to add Revontuli and Galleria to our portfolio. Both the centers are modern and their attractive retail brands and key commercial locations enable further development with active local management. Agore wants to offer best city center locations and to create comfortable living rooms and meeting points for the citizens with interesting stores, restaurants and activities", said Maria Söderman, Business Director responsible for Agore's operations.
This transaction in Finland is hardly the only one that happened recently on the European retail landscape. For example, Atrium European Real Estate announced on April 27, 2018 that they are leaving the Romanian market after selling Atrium Militari in Bucharest for €95 mn. The buyer in this case was MAS.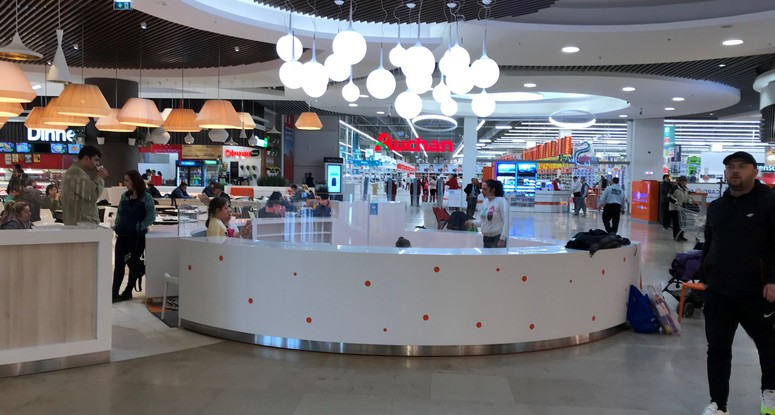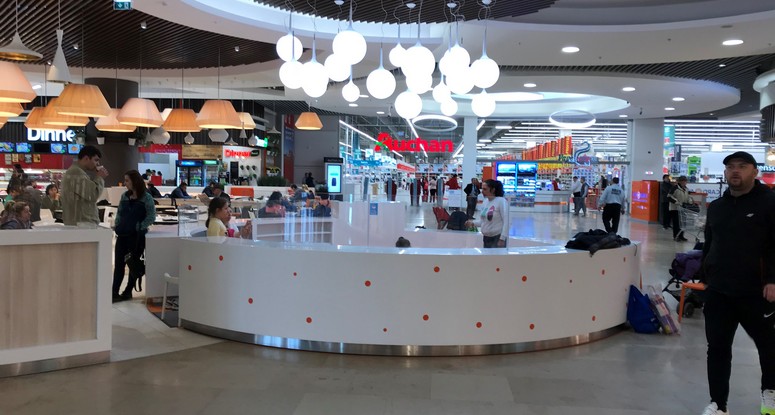 Morné Wilken, Chief Executive Officer von MAS, commented: "We are very pleased with the acquisition of Militari in Bucharest, the capital city of Romania. This center enhances our current income-generating portfolio and supports our strategic focus of delivering high quality and growing distributions on a sustainable basis over time. The transaction is testimony of our disciplined investment approach to make sustainable long-term investments.
The center is well positioned and provides stable underlying income. We believe we can unlock value through active asset management and some capital expenditure to enhance income levels. As a number of current and future residential developments are completed in close proximity to the center, we expect demand to grow, allowing for a significant extension or redevelopment of the center to further drive growth in income."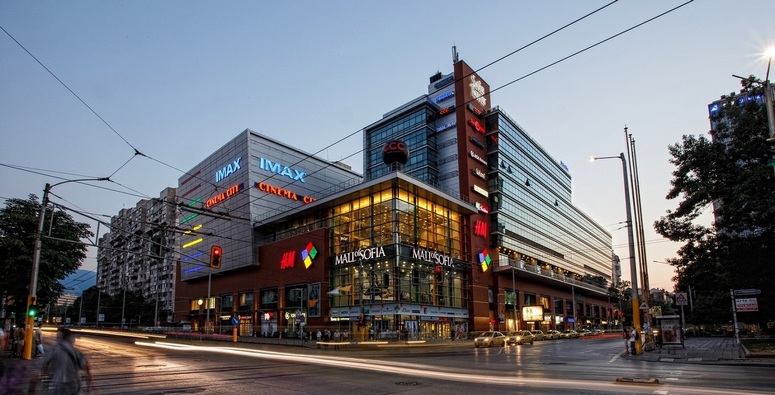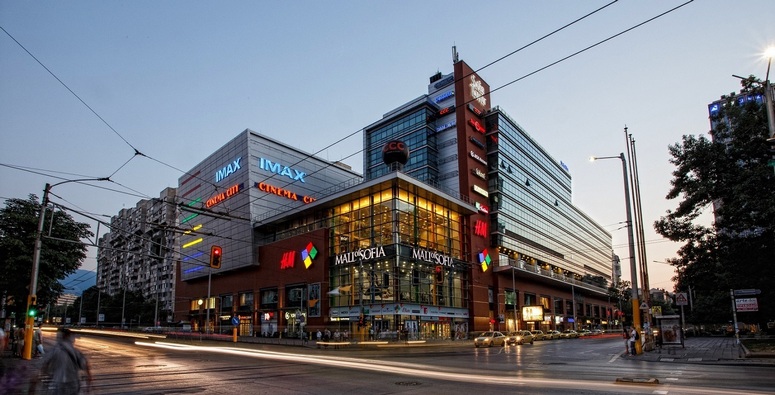 GTC purchased Mall of Sofia
From Romania to its neighbor Bulgaria, where the following deal was announced publicly on April 26, 2018: GTC purchased Mall of Sofia, a prime shopping center and office tower in the city's Central Business District. The property was formerly owned by Europa Capital. The building benefits from its strategic location through its immediate connection to multiple bus, trolley, tram stops and the metro station only three minutes away.
The shopping center enjoys high customer frequency from residents of neighboring residential areas with little to almost no competition in that part of the city. The mall is currently 98% occupied with anchor tenants like H&M, Terranova, Calliope, CCC, Benetton, Sisley, Nike, Adidas, and Cinema City, operating the only IMAX cinema in Bulgaria. The food court is occupied by well-known operators such as McDonalds, Subway, Dunkin Donuts, KFC, Happy Bar&Grill. "
The acquisition of Mall of Sofia was an excellent opportunity to buy a stable cash-flow generating building, at the heart of Sofia. This acquisition will appreciate value by taking advantage of fast growing customer spending power and is another step in reaching our mid to longer term NAV growth targets", said Thomas Kurzmann, GTC's CEO.
A few smaller transaction were also announced publicly. On April 17, 2018, TH Real Estate announced that it has agreed to enter into a 50:50 joint venture partnership with SES Spar European Shopping Centers and acquired a 50% stake in the Austrian mall Weberzeile. It comprises 19,800 sq m lettable retail space, and 650 sq m office space, including 775 car parking spaces. The shopping center was built and developed by SES Spar Euro Shopping Centers in 2015. It is centrally located in the city of Ried and situated a short walk from the old city center and the train station. Anchored by food retailer Euro Spar, Media Markt, H&M and Müller drugstore, the asset is fully let.
A further transaction in Austria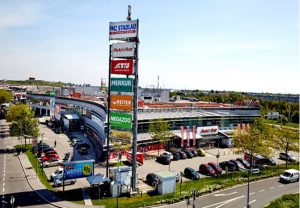 Only two days later – on April 19, 2018 – another deal was concluded in Austria: A new institutional real estate Fund launched on behalf of Germany's largest pension fund Bayerische Versorgungskammer (BVK) has acquired FMZ Stadlau retail park in Vienna from a core plus Fund advised by Tristan Capital Partners for circa €39 mn.
Tristan's Curzon Capital Partners III (CCP III) sold the park to the new Fund which aims to primarily invest in Austrian retail parks in established locations with solid fundamentals. It is managed for BVK on the Luxembourg AIF platform of Universal-Investment.
Spanning 26,000 sq m, FMZ Stadlau is located in one of the strongest retail areas in the north of Vienna. It is home to international retailers including the likes of Betten Reiter, Media Markt and Merkur, providing a complementary mix of sports, fashion, technology and lifestyle retail. The park is also adjacent to Ikea and Obi.
It will be interesting to see how the industry's shopping spree will continue, that is to say, which malls will change ownership.
Sign up for our ACROSS Newsletter. Subscribe to ACROSS Magazine.