ACROSS: VIA Outlets is quite a young company. Can you explain the history of its origin?
OTTO AMBAGTSHEER: VIA Outlets was established in 2014 in order to acquire existing outlet centers across Europe using the expertise of its operating partners, which include outlet center specialist Value Retail and Retail Asset Manager Meyer Bergman. Our principal stakeholders are Dutch pension fund asset manager APG and UK REIT Hammerson plc. As a company, VIA Outlets is structured to enable quick reaction to acquisition opportunities that arise in the market, which has allowed us to grow our portfolio to 11 assets in just four years. At the moment, we are focused on consolidating our current portfolio, thereby ensuring that our assets are well established as destinations of preference for shopping just outside a selection of large European cities.
ACROSS: Please give us a short overview of VIA Outlets' portfolio?
AMBAGTSHEER: Our portfolio of premium outlets consists of 11 centers spread across Western and Central Europe and is focused on offering a shopping experience worth traveling for through unique local experiences and brands from all over the world. We are currently present in or in the vicinity of 11 cities that are regularly voted best getaway destinations in Europe, specifically, Amsterdam, Lisbon, Prague, Zurich, Mallorca, Seville, Porto, Wroclaw, Oslo, Gothenburg, and Zweibrücken (near Frankfurt).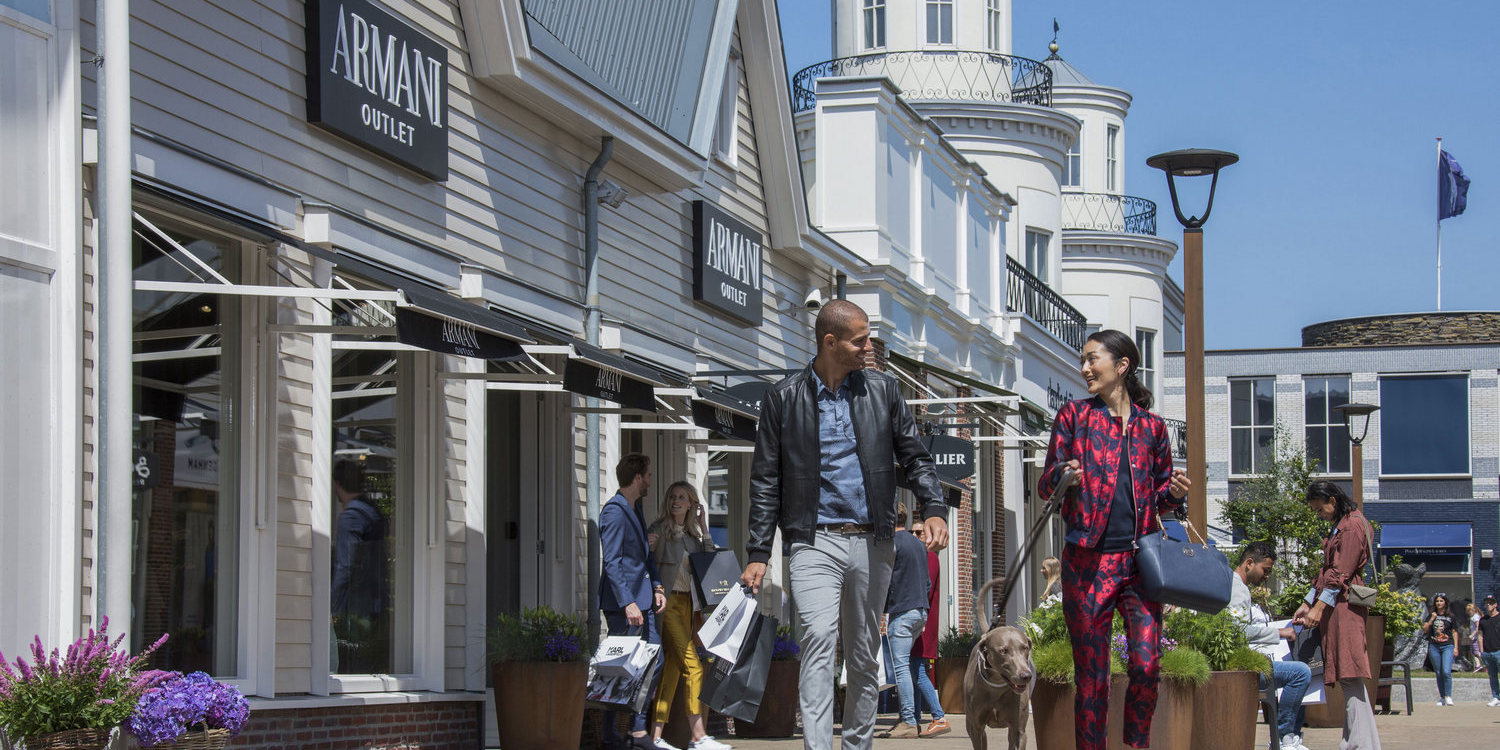 ACROSS: You joined the company in September 2018, previously serving as Managing Director at Unibail-Rodamco-Westfield for Benelux. What is the difference between managing outlet centers and managing shopping malls?
AMBAGTSHEER: The main difference lies in how closely we work with brands, creating mutually beneficial relationships by, for example, sharing data to help boost capture and conversion rates and, eventually, the turnover of brands. Aside from data sharing, we also develop marketing and digital initiatives that increase visibility for brands, we help drive first-time customers to the brands, and encourage guests to increase spending and return to our schemes. An example of this is our recent Fashion Club initiative, a loyalty program that has not only led to higher transaction values for brands, but to more loyal customers, which benefits us and the brands alike.
We see that an increasing number of brands are enthusiastic about opening stores in outlet centers, and this demonstrates that the outlet channel is commercially attractive, which we aim to capitalize on while elevating everything they do.
ACROSS: You have recently announced a €29 m remodeling and expansion program. Which of your assets are concerned and why?
AMBAGTSHEER: The investment you are referring to is part of our wider remodeling program. Since its creation, VIA Outlets has invested around €125 million in the remodeling and/or expansion of our centers, with the objective of helping to increase the overall guest experience and better position VIA Outlets as an operator of premium shopping destinations across Europe. This program will also give us the opportunity to welcome a whole new set of exciting brands to our portfolio by demonstrating our capacity to deliver shopping destinations of preference for customers.
The €29 million concerns three of our outlets: Hede Fashion Outlet in Gothenburg (Sweden), where we are scheduled to open a new expansion in October 2019, as well as Sevilla Fashion Outlet (Spain) and Wroclaw Fashion Outlet (Poland), where major remodeling works will improve the overall guest experience. Another €25 million will be allocated later this year to start works in Vila do Condo Fashion Outlet (Porto) and Zweibrücken Fashion Outlet (Frankfurt). We have noticed that centers that have had significant remodeling works completed in the past have all reported double-digit brand sales growth compared to 2017, demonstrating the success of the investments.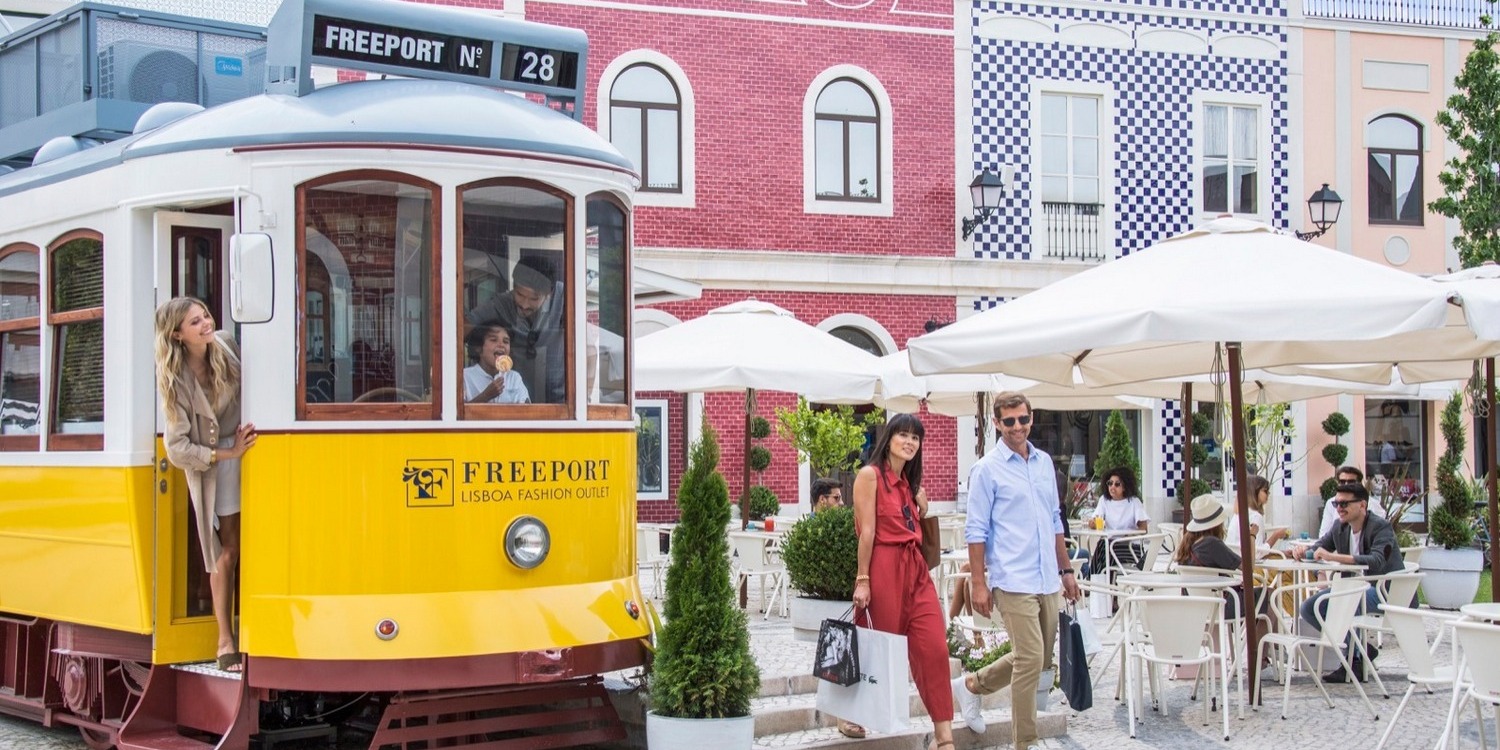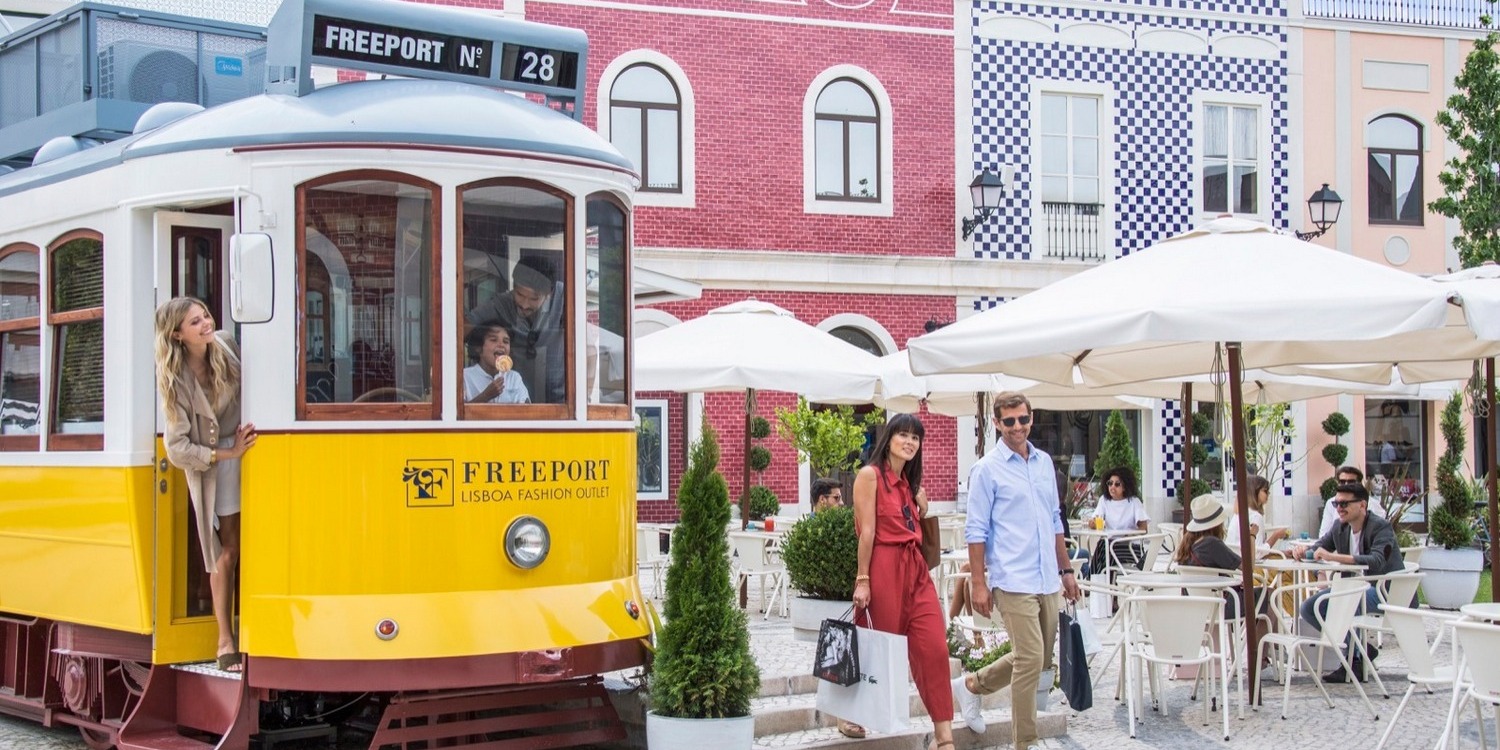 ACROSS: Apart from remodeling works and expansions, does VIA Outlets intend to acquire objects in the near future?
AMBAGTSHEER: While we are not actively looking for opportunities at the moment, we are open to making more acquisitions in the future. Acquisitions will depend on whether relevant opportunities to buy attractive assets become available on the market. Finding the right asset in the right market remains a priority for VIA Outlets. Our aim is not to grow for the sake of growing, and we will only acquire quality assets that would complement our existing portfolio.
ACROSS: Are you working with any new retailers?
AMBAGTSHEER: Our approach to brand engagement is twofold. On the one hand, we are keen to demonstrate the strong potential of the VIA Outlets portfolio to brands we have established and successful relationships with. On the other hand, we also want to surprise and delight our guests with unexpected brands. Offering local "hot" brands the chance to open stores in the outlet segment for the very first time is a way of doing this. Two good examples are Nikkie and BALR., both extremely popular in the Netherlands, which have recently opened at Batavia Stad Fashion Outlet and have proven to be successful from day one. This approach is something we aim to duplicate across our entire portfolio.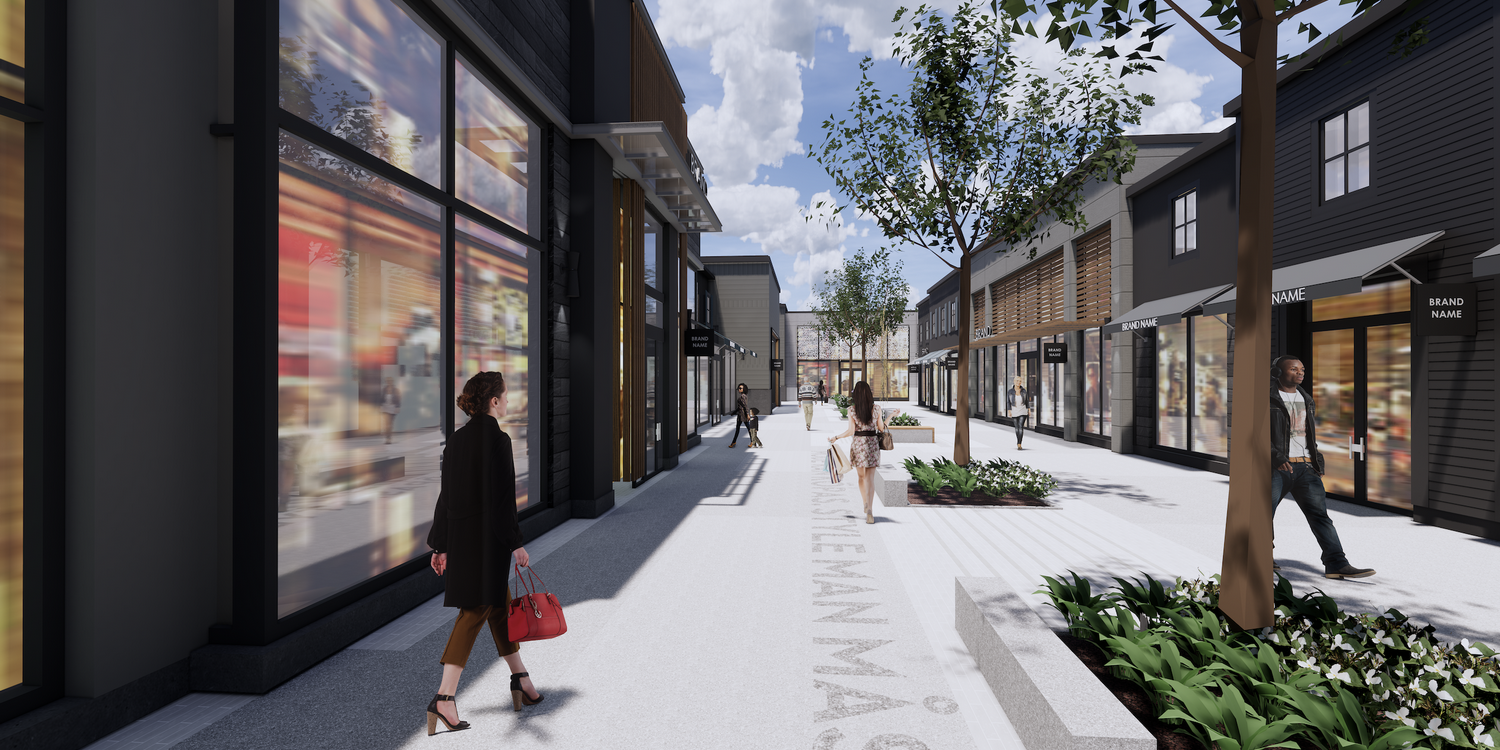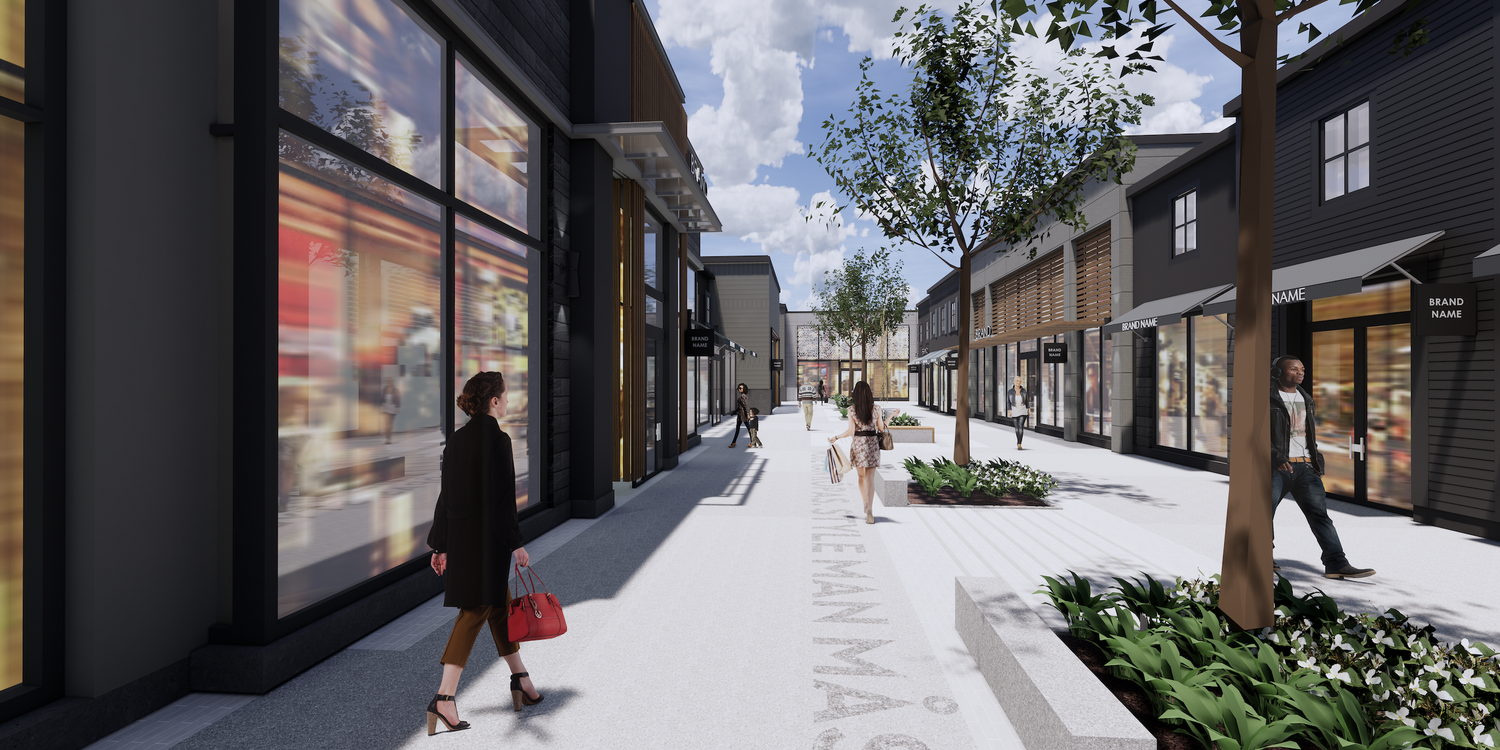 ACROSS: How has VIA Outlets reacted to digital channels?
AMBAGTSHEER: Traditionally, digital channels do not represent a core strength of shopping center operators, although it is an area of expertise that we are rapidly adding to our skill set at VIA Outlets, conscious that it will unlock a wide range of opportunities for us. For example, we have used Wi-Fi to gather anonymized data, such as frequency of visits, dwell time, and new versus returning guests, which we can then share with brands. Overall, digital channels have helped create value for both our assets and brands, with fantastic results. Our digital-led loyalty scheme – the previously mentioned Fashion Club program, which will be fully operational by the beginning of March at all 11 assets – is another successful initiative. We have noticed that guests who are members of the program spend, on average, 30% to 35% more than non-users and have longer dwell times at centers as well as above-average return rates.
ACROSS: Outlets have become safe havens in the turbulent European retail sector. What is behind this evolution?
AMBAGTSHEER: Outlet centers are the exception in a rather gloomy retail environment. It is a small and niche market compared to full-price retail, with far fewer operators. Consumers today have an increasing appetite for brands, while also being more and more price-conscious, something which outlets cater well to. It also ties in with the tourism sector, where outlet centers are now part of people's traveling plans when visiting large cities in Europe. Having said that, the outlet sector is not immune to the struggles of retail, and continued efforts will have to be undertaken to maintain the attractiveness of outlet centers in the future.
ACROSS: Nowadays, what does a European outlet center have to do to be successful?
AMBAGTSHEER: For us, visiting an outlet center is not just a shopping trip – it is a day out. Customers expect to buy discounted products from leading brands, but they also value the quality of the experience we offer them – for example, solid food and beverage offerings, leisure areas for children, and nice environments in which to stroll or sit down for coffee between stores. Customer expectations are also higher than ever when it comes to factors such as proactive services, personalized interactions, and connected experiences across channels. Adapting to these expectations and offering the right experience and the right retail mix to customers has proven to be an effective way for VIA Outlets to stay on top of the curve. We are proud to say that, on average, 8 out of 10 visitors return to our centers after their first visit.