The report, "Trading up: dining, leisure, amenities, and the new shopping center," is the second in a series commissioned by ULI's European Retail and Entertainment Council to better understand the role of non-retail elements in the continued reinvention of malls.
It is informed by the analysis of 12 shopping centers across the UK, France, Poland, and Spain that have recently been upgraded or extended to include additional non-retail tenants.
The report also draws on insights from interviews with industry experts, as well as a survey of ULI members working in the retail sector. In addition to examining food and beverage (F&B) and leisure, this year's report looks at community amenities including healthcare, dentists, libraries, co-working spaces, and community uses.
Christian Luft, director of valuation advisory at JLL, commented: "It's now more important than ever that shopping centers provide that exciting, innovative space that people want to come to, spend time and money in, and return to. The survey's findings are encouraging and build on what we found last year: that non-retail offerings add value to modern malls. Getting the tenant mix right helps to create successful retail destinations that thrive, benefiting consumers, retailers, and landlords alike."
Rising expectations
58% of the survey respondents reported that the addition of F&B, leisure, and community amenities has had a positive impact on the financial performance of shopping centers. As in last year's survey, respondents indicated that increased dwell time and footfall are the two most important contributions non-retail offerings can make to malls.
However, this year's survey found non-retail tenants' roles in supporting overall retail sales and rental income to be almost equally important. This suggests that there are increasing expectations around how non-retail tenants can contribute to a shopping center's bottom line.
"Over the past year or so, we have seen how F&B, leisure, and community amenities have become such a strong focus of attention in the industry—from the perspective of the landlord to that of the operator," said Chris Igwe, Co-Chair of the ULI Europe Retail and Entertainment Council. "Today, as questions are asked about the future and sustainability of non-retail tenants as a viable long-term offer, this report not only provides interesting insights, but also explores what we are learning and what we should be cautious about going forward."
Marije Braam-Mesken, Co-Chair of the ULI Europe Retail and Entertainment Council, added: "While the results of the survey show that non-retail uses are indeed contributing to centers' success, it has also become clear that it is not always easy to get the right size and tenant mix."
Follow ACROSS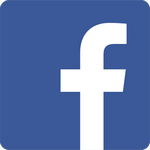 Share this article