Savills
Steven Woodward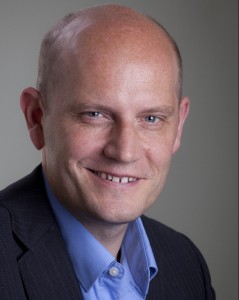 Savills has launched a new Building and Project Consultancy team in its Paris office in order to provide a greater breadth of service for its clients. The team, which is now in place at Savill's Boulevard Haussman office, will work alongside the company's Agency and Tenant Representation departments and provide its breadth of expertise to support the current project management offering. Steven Woodward, who has more than 15 years' experience in the French real estate market, will head up the new team. He was formerly Head of Country for Watts & Partners and directed the Southern European operations at ISG, one of the biggest fit-out contractors in Europe. For the past four years, Woodward has been at the helm of Jesmond, his own project management firm in Paris.
Cornerstone Real Estate Advisors Europe
Sebastian Wohlers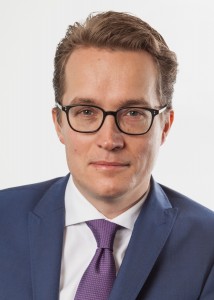 Cornerstone Real Estate Advisers Europe has appointed Sebastian Wohlers Director of Business Development. The appointment underlines the progressive growth of the company's European real estate investment and asset management platform. In this new position, Wohlers will be responsible for business development, capital raising, and investor relations, with a focus on institutional investors in Germany, Austria, and Switzerland. The 42-year-old will be based in Cornerstone's office in Hamburg. He has over 14 years of experience in the real estate funds sector. Most recently, he worked for the real estate investment manager Warburg HIH, where he was responsible for fundraising from institutional investors in Germany, Austria, and Switzerland. His career also took him to Warburg-Henderson, Morgan Stanley, and DB Real Estate, where he acquired extensive experience in fundraising and looking after institutional investors.
 Citycon Oyj
 Marianne M. Håkonsen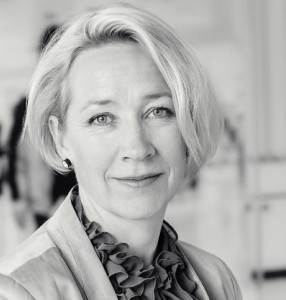 Marianne M. Håkonsen was appointed Citycon Oyj's Vice President, Marketing and Branding and member of the Corporate Management Committee in mid-December. Born in 1967, she has a Master of Science degree in Communications from the University of Montpellier. Håkonsen took her position immediately and is responsible for leading the marketing and branding activities in all Citycon countries and furthermore for the development of Citycon's digital strategy and international leasing. Håkonsen has served as the Marketing Director of Citycon Norway AS and has over 20 years of experience in the shopping center industry.
Cushman & Wakefield 
Cristina Dumitrache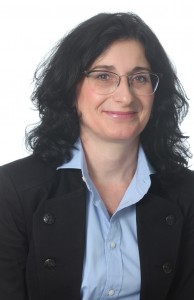 With effect from January 1st, Cristina Dumitrache has accepted an invitation from the EMEA Board of Cushman & Wakefield to become a Salaried Partner of the Firm. As Managing Partner and Head of the Slovak Office, she is responsible for running daily operations in Slovakia. Dumitrache started her real estate career in Bucharest in 1998 and has specialised in the retail sector. During her time in Romania, she was Head of the Retail team and was responsible for International Retailer accounts, as well as Shopping Centre Leasing. Her key clients include Multi, Atrium, Sonae Sierra, Meyer Bergmann, AFI Europe, Penta Developments, Inter Ikea, AEW, Ballymore, J&T, Liebrecht & Wood, and BelRom. In June 2013, Dumitrache joined the Cushman & Wakefield office in Bratislava as part of the Retail team, before being nominated as Head of the Slovak business at the start of 2015. She has been a member of the Slovak Committee of the International Council of Shopping Centers (ICSC) since February 2014—having been active for the ICSC in Romania since 2008. She is also a Board Member of the British Chamber of Commerce in Slovakia. Not only is Cristina Dumitrache strongly involved in helping to organize conferences for the ICSC in Bratislava, but she frequently contributes as a panelist or speaker at different real estate events.
Immochan 
Philippe Gracia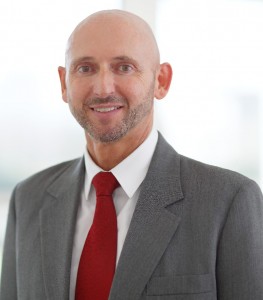 Following the reorganization of the Auchan Group into three independent businesses (Auchan Retail, Oney, and Immochan), Immochan has strengthened its Board of Directors: Philippe Gracia has been appointed Human Resources Director. With a Masters in Human Resources, he began his career in 1983 at Auchan in Périgueux, where he held the position of department manager and then checkout manager before becoming head of human resources at the San Sebastian store. In 1993, Gracia was appointed Director of Human Resources for the Western Region. Then in 1996, when the Auchan Group bought the company Docks de France, he was appointed Director of Human Resources for the France Hypermarkets Division. In 1998, he joined Auchan Poland as Human Resources Director and continued his career in that country. The 56-year-old was then appointed Director of Human Resources for the Auchan Group, a position he held until December 2015. As HR Director at Immochan, his particular role will be to support the digital transformation of the company, which is beginning a new chapter in its history after 40 years of existence.
SRV Group
Ilkka Pitkänen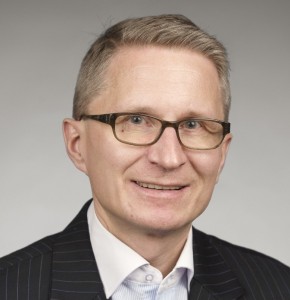 On January 22, the Board of Directors of SRV Group Plc confirmed the position of Ilkka Pitkänen as the company's Chief Financial Officer (CFO) and member of the Corporate Executive Team. Pitkänen has been responsible for the duties of the company's CFO since 1 December 2014, after former CFO and Executive Vice President Hannu Linnoinen took a medical leave of absence. Hannu Linnoinen will continue in the service of SRV until July 31, 2016 in management duties to be agreed separately.
Outlet Holding 
Uli Nölkensmeier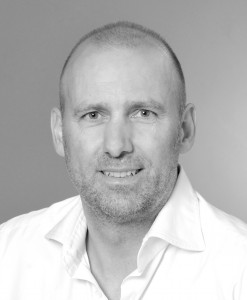 Perfect timing. One person, Uli Nölkensmeier, was looking for a new professional challenge. For three years he had worked on "City Outlet Bad Münstereifel." He got involved when a shopping landscape new to Germany was on the drawing board and he gave it new life himself as a center director. The other person, Jan Dieter Leuze, was looking for someone who shared his vision of tailor-made concepts for urban outlets. He was looking for a practical man and an additional source of ideas that would fit in well with the unconventional team of experts at his "Outlet Holding GmbH." He found this person in Nölkensmeier. On January 1st, the 48-year-old started working with him as a project manager. Leuze's innovative development company, headquartered in Konstanz, is now one creative mind richer: "We are very pleased to have yet another authority in the boat with us."
Lar España Real Estate Socimi
Hernán San Pedro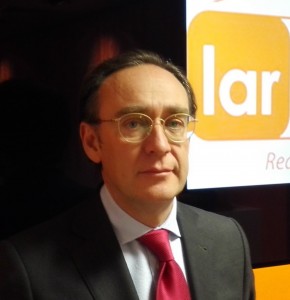 Hernán San Pedro has been appointed Head of Investor Relations of Lar España Real Estate Socimi. A Graduate in law from San Pablo-CEU University, he has 28 years of professional experience in different leading companies in the construction, finance, and insurance industries. Before joining Lar España, San Pedro was Head of Investor Relations in the construction group Sacyr-Vallehermoso for about eight years. He had worked, from 2001 to 2016, in the investment, savings, insurance, and banking group Skandia Group-Old Mutual as Head of Business Development and Marketing. Beyond that, he previously held different positions—Director of Retail Banking, Director of Management and Quality Control, and Director of Quality and Special Projects – in Banco Santander Group, where he began his professional career. Lar España Chairman José Luis del Valle said: "The appointment of Hernán San Pedro allows us to strengthen a key area for Lar España. He will bring in a better and clearer understanding of our equity story, current strategy, and future expectations."
Internos
Alexandru Gavriliu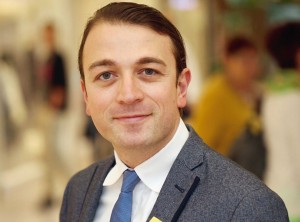 Alexandru Gavriliu is new to the team of Internos Global Investors, a pan-European real estate fund manager with €3.5 billion of assets under management. As portfolio manager, he will oversee the customers' assets with a focus on retail and examine and implement future investment opportunities. The company will continue to expand in the retail sector—a strategic sector for its customers. As part of this, Gavriliu now takes over the management of the existing Shopping Center Germany Fund. The 35-year-old is moving to Internos from ECE Projektmanagement, where he was a center manager for nearly nine years. He therefore has a detailed knowledge of the German retail sector. Gavriliu was responsible for the management of various shopping malls in the past; most recently for the reopening of a Bavarian shopping center with a value in the hundreds of millions. He has a bachelor's degree in Economics from the Business University of Bucharest and a master's degree in Hotel Management from IMI Kastanienbaum in Lucerne, Switzerland. Paul Muno, Partner and Head of Germany at Internos, commented: "We have gained an experienced retail expert in Alexandru Gavriliu who thinks across asset classes and has international experience. Internos and our customers will benefit."
Thor Equities
David Burke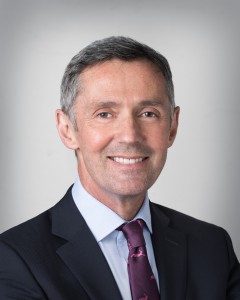 Thor Equities has announced the appointment of David Burke as Director of Asset Management. He will head the asset management division of Thor Equities' UK office in London, where he will work closely with Asset Manager Celeste Bauby to continue building the company's European business. Burke has extensive experience devising and implementing value creation strategies for commercial real estate assets across Europe, including leasing negotiations and lease structuring, as well as conducting technical and legal due diligence. Most recently, he was head of European asset management at Pembroke Real Estate, an investment division of Fidelity, where he oversaw high value office and retail properties in prime cities including London, Paris, Brussels, Munich, and Hamburg. Prior to that, Burke was a Managing Director at the UK investment company Maybook Properties, Vice President at Fortress Investment Group, and a Property Director at London & Regional Properties. "David possesses decades of high-level experience in the European real estate markets, which will be invaluable to us as we continue to grow and expand our holdings in the UK and throughout Europe," said Joseph Sitt, CEO of Thor Equities.
CBRE 
Mark Burlton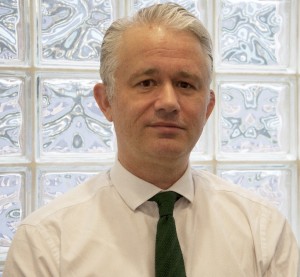 CBRE has recently appointed Mark Burlton as Global Executive of its Retail Occupier team, EMEA. He will lead the development of the company's Retail Occupier business in Europe and advise its European retail clients on expanding into the US and Asia and its international clients on expanding into Europe. Burlton joins the business from Cushman & Wakefield, where he was Global Head of Cross Border Retail. Prior to this, he was Real Estate Director Europe for Ralph Lauren and Real Estate Director for Northern Europe for Footlocker UK. During his 20-year career in international retail, he has represented clients such as Gap, Ted Baker, TK Maxx, and Primark. Guy Hollis, Head of Advisory and Transaction Services, EMEA, CBRE said: "Retailers are increasingly looking to expand their horizons and in the last 12 months we have seen a number of US retailers in particular look to launch their brands in Continental Europe. Mark's background, as a retail occupier, a retail landlord, and a retail real estate advisor, puts him in a highly advantageous position. He has unique insight into the retail business and knows what retailers really need from their real estate, yet also understands the physical property itself. Mark will bring huge value not only to us as we grow our retail offer, but to our clients in helping them devise and implement expansion strategies pertinent to their individual businesses."
BNP Paribas Real Estate 
Xavier Mouette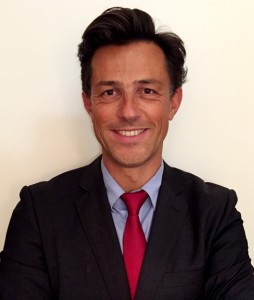 BNP Paribas Real Estate Investment Management has appointed Xavier Mouette Head of Key Client Group. He has 20 years of experience in real estate and reports to Barbara Knoflach, Global Head of Investment Management at BNP Paribas Real Estate. Mouette will be responsible for building relationships with large international players from the Paris office and for looking after their European real estate investments using funds, managed accounts, and joint ventures. He has extensive experience in the real estate business. He has worked for some of the largest international real estate companies, including AEW and Unibail-Rodamco. In 2009, he began work as Head of Acquisitions at Allianz Real Estate, where he was responsible for investment strategy, sourcing and negotiation, structuring, and concluding transactions. He was then promoted to general manager of Allianz Group for French overseas countries and territories in the Pacific, where he established and looked after partnerships with banks, brokers, agents, and international insurance companies. "BNP Paribas Real Estate Investment Management currently finds itself in an exciting development phase and I look forward to being involved in the expansion of the sector in the next few years," Mouette stressed. "This appointment is an important step for BNP Paribas Real Estate Investment Management in establishing itself as a partner for international customers investing in European real estate," added Barbara Knoflach.