Ada Mall will offer 34,400 sq m of state-of-the-art retail space. The shopping center will be in Cukarica, directly opposite Ada Ciganlija, a popular recreational area.
"We are very proud to be the main financial partner of this project in cooperation with subsidiaries of our parent group Intesa Sanpaolo, thereby supporting the completion of a further significant foreign investment in Serbia that will help create jobs and provide new content for citizens. We are confident that this will also contribute to the further recovery of the domestic construction industry, given that investments of this scope always have wider effects, engaging numerous local firms," said Draginja Djuric, President of Banca Intesa's executive board.
GTC received the final building permit for Ada Mall in mid-February 2017 and started the construction on March 6, 2017, whereas the opening of the mall will take place in autumn 2018.
Follow ACROSS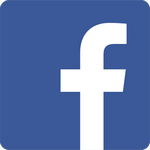 Share this article