A first for LEGO Stores in the UK, the Bullring and Grand Central LEGO Store feature state of the art dynamic lighting that will enhance the in-store experience and create a unique multi-sensory experience for customers, as well as a 'digital ribbon' of screens above its shelving, that helps create an engaging story within the retail space for customers like never before.
To celebrate the Grand Opening of the store, an in-store event will be taking place between 12th-15th December showing off the full range of LEGO products available, with the first 500 people in-store everyday receiving an 'I LOVE LEGO Store Birmingham' tile. In addition to this, those spending over £100 will receive a mini LEGO Gingerbread House and with purchases over £125, customers will receive a special LEGO Store set that is available only from store opening events.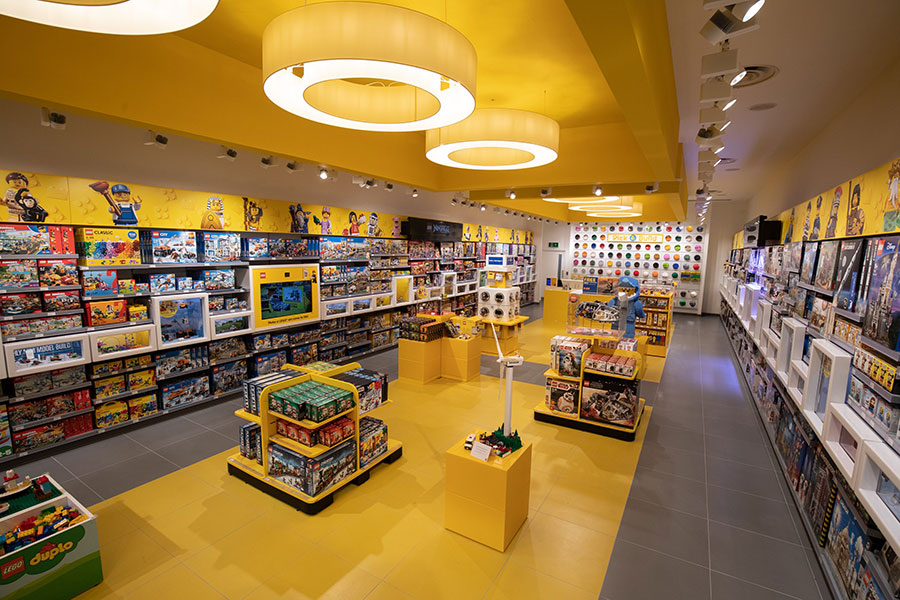 Alongside the range of in-store promotions, the LEGO Hidden Side Bus will also be making a stop in Birmingham for the grand opening (12th -15th December), making this is not an event to be missed.
Alison Wood, LEGO District Manager said: "We cannot wait to bring more play experiences, fun and building to Birmingham. The new store is loaded full of exciting LEGO big builds, play areas and activities. You can even build your own minifigure and take it home, something that is unique to LEGO Stores."
Iain Mitchell, UK Commercial Director at Hammerson, said: "Across our portfolio, we're targeting brands that not only offer a great product, but also deliver a really engaging in-store experience, and the LEGO Group does that in spades. It's testament to the strength and popularity of Bullring as a retail and leisure destination that The LEGO Group has chosen to open there. I'm sure the new store will be a real footfall driver at Bullring, particularly in the lead-up to Christmas when we're all on the look-out for that special gift."