The first of its kind, the new Unit X concept encompasses a 5,498 sq ft former horse stables site with an exclusive courtyard at 40 Earlham Street and marks the art collective's homecoming to the West End destination, after working with Shaftesbury on their first exhibition space in Seven Dials during the gallery's formative years. Now comprehensively repurposed and revitalised, the space will provide visitors with a fresh perspective on art through immersive events, cutting-end collaborations, and a world-class roster of exhibitions.
The inaugural Unit X exhibition is from renowned Los Angeles-based artist, Liz Markus, entitled 'Super Disco Disco Breakin', will feature her coveted T-Rex series of paintings. Markus' dinosaur works are painted in her signature style with bold and colourful washes of acrylic paint on un-primed canvas. Both her work and technique are informed by a fascination with socialites, punk, new wave culture and the subconscious. Following acclaimed exhibitions in Europe and America, the show will be the first-ever solo Liz Markus exhibition in the United Kingdom and will run from 22 September to 23 October in Seven Dials.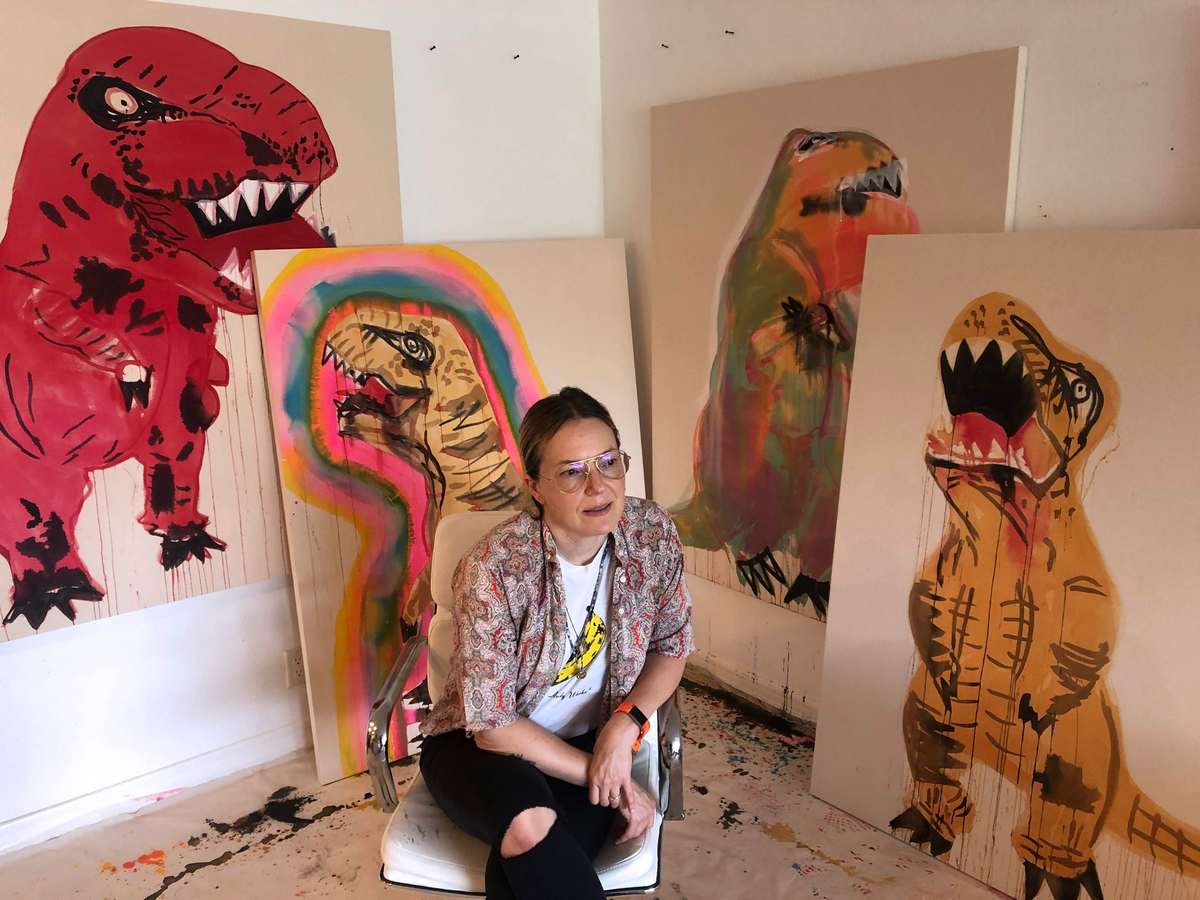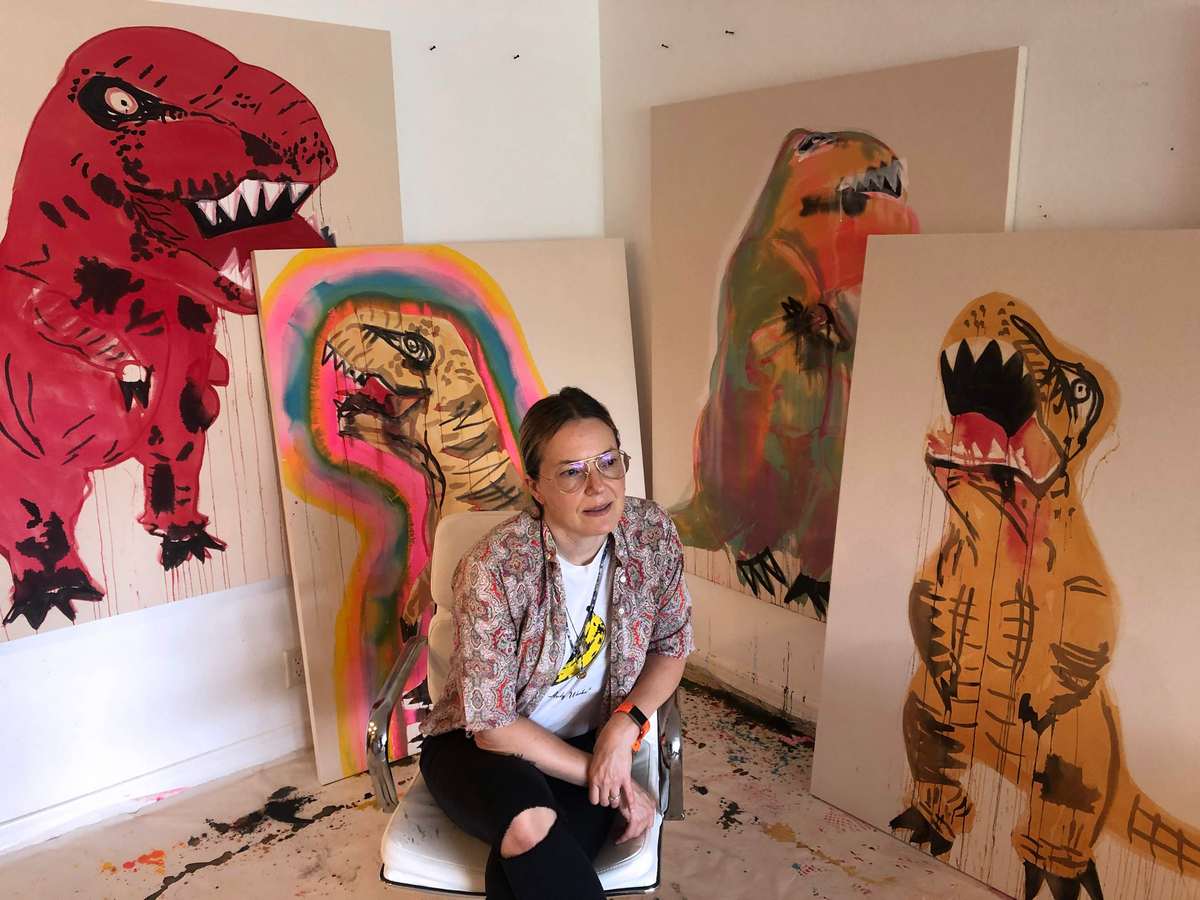 Complementing Unit London's sleek existing 6,000 sq ft flagship gallery in Mayfair, the new Seven Dials Unit X location marks a West-End homecoming for the brand, after working with Shaftesbury on their first exhibition space in Seven Dials during the gallery's formative years.
Now with an established network of buyers and celebrity support including Jude Law, Jean-Paul Gaultier and Bob Geldof, The Unit London has achieved global recognition for its unconventional approach towards breaking down the art world's elitist barriers as well as harnessing the power of social media to build the curated platform from scratch.
Commenting on the opening, Samantha Bain-Mollison, Retail Director at Shaftesbury, said: "Much of our forward-thinking strategy is based around experience, and it's something which people are craving more than ever in the post-lockdown London.  In line with Seven Dials' new timed road closures and art-based installations throughout the seven streets, Unit X adds yet another compelling offering for visitors as they return safely to our curated central London village precinct.
The unique concept is testament to the creative drive within our portfolio as well as how we nurture emerging brands with an innovative and entrepreneurial flare."
Joe Kennedy, Co-Founder at Unit London added: "Myself and co-founder Jonny Burt are incredibly proud to open our showcase Unit X concept within such a striking and historic refurbished venue at 40 Earlham Street. We could think of no better way launch our debut concept than with Liz Markus' coveted T-Rex paintings, marking another UK debut that is facilitating the artist's solo debut in the UK. It is great to also be returning to the precinct in which we launched our brand initially, and we are confident from experience that Seven Dials is committed to supporting our innovative and entrepreneurial values as we unveil our new and exciting interdisciplinary concept."
The launch of Unit X follows the reopening of Seven Dials Market in early August and coincides with the unveiling of Seven Dials' new collaboration with renowned artist and fashion designer Dame Zandra Rhodes, to bring colourful artwork to the area's iconic streets. Rhodes' installations throughout the village celebrate the community, incorporating her bold and psychedelic designs, alongside fun pop-art drawings and vivid colourways.
Nash Bond and Cushman & Wakefield represented Shaftesbury. Unit London dealt directly.