ACROSS: In relation to your company and your projects: What are the most significant innovations, developments, changes?
Daniel Losantos: We are making significant progress in adopting innovative technologies that generate information and advanced analytics to help create value for our brand partners. One of these projects is Athena, which consists of a unique and innovative digital ecosystem that enables us to obtain accurate and real-time information on consumers, gather individual transaction data and generate insights into the entire customer journey. We have also launched Minerva, an enhanced retail analytics tool that allows retailers to easily access and monitor detailed store performance data on a daily basis, helping them make better-informed business decisions. In the area of sustainability, to keep ahead of the regulations and requirements and respond to an increasingly conscious consumer, we have established very specific objectives aimed at generating a positive impact on society, the locations where we operate, the environment and our commitment to our employees. Moreover, we continue to invest in the overall shopping experience, safety and comfort, as visitors increasingly want to feel comfortable and expect good customer service and new experiences, particularly on the back of an extended period of restrictions.
ACROSS: Do the "big problem issues" such as inflation, energy prices, etc. have an impact on the sales and customer frequencies of your centers? How will these issues affect the outlet sector in the future?
Losantos: Despite the turbulent context and the uncertainty of what the future holds, we remain optimistic. Overall sales figures returned to pre-COVID figures in H1 2022, continuing the trend already seen in the second half of 2021. Rising prices mean that consumers are more price-conscious and their focus on value tends to increase in times of economic uncertainty. The outlet business provides just what the consumer is looking for: an appealing combination of product, price and experience. Inflation will inevitably have a direct effect on people's spending habits, but we are confident that the combination of our value proposition, experience and flexibility will continue to be a winning retail formula. Nevertheless, moving forward we need to continue to build upon key areas such as digitalisation, experience, sustainability and partnership in order to guarantee success.
ACROSS: What "need for adjustment or development" do you see coming for the outlet sector?
Losantos: The question is not so much what is to come, but more how we can continue implementing, reinforcing and evaluating everything we have on the table today. The pandemic has undoubtedly accelerated the omnichannel mindset, but there is still work to do in truly integrating online and offline channels as well as in providing technologies that help to understand and predict consumer spending habits. The sharp rise in the online business was temporary and the trend is reverting, with a rebound back to physical stores, driven by levers like costs and customer experience. In this context, the outlet value proposition resonates with both experience-looking consumers and retailers who want to grow their business. Sustainability has become an increasingly important factor and will be key in companies' strategies in the coming years. Our sector needs to continue investing in ESG. We are also seeing a clear move towards more urban and mixed-use environments. This trend will also apply to outlets, although traditional outlets are more limited in this regard. However, we can expect a transformation of complementary spaces as companies look to be a core part of the surrounding community, and we expect to see continued growth in this area.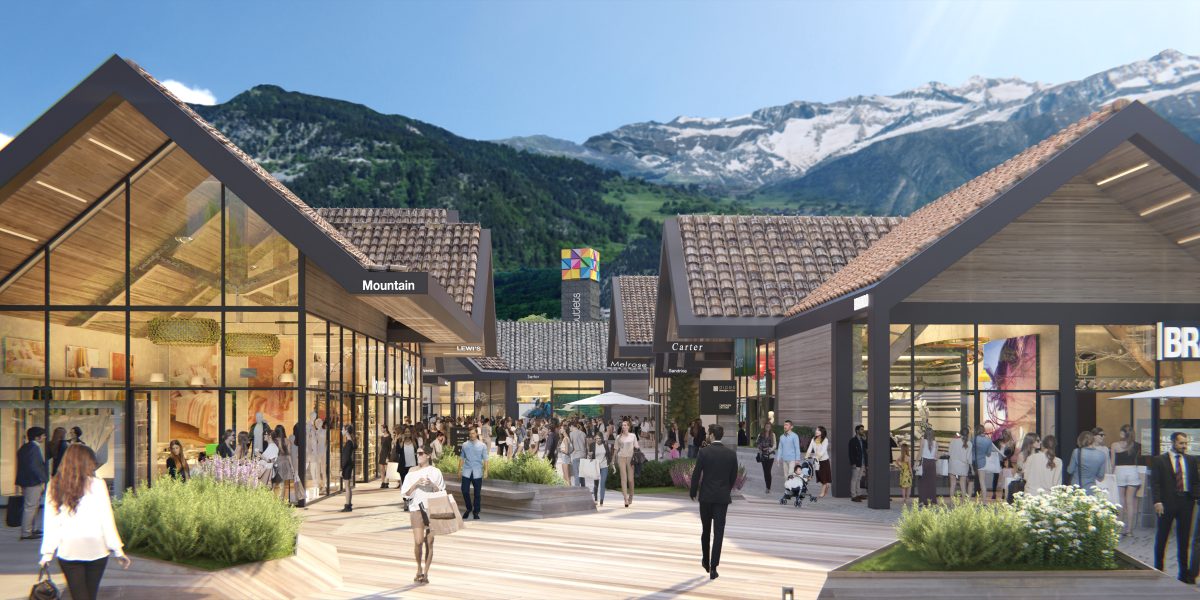 ACROSS: Are tourists back in your centers? In which of your centers do tourists play a particularly important role? Does the outlet business in general need the factor "tourism"?
Losantos: The latest figures points to a recovery of the European tourism sector and the shopping sector in particular, although pre-pandemic levels have not yet been attained. Tourism accounts for a different percentage of our portfolio's results in each location. All our centres benefit from strong catchment areas, but some centres complement this catchment with a higher tourism component. For example, our outlet centres in Barcelona and Amsterdam are located near major international airports and have greater potential for attracting international visitors. In Italy, around 10% of the 4 million annual visitors to Vicolungo The Style Outlets near Milan are international visitors. International shopping tourism shifted its focus to domestic tourism during the pandemic and this trend will continue to play an important role despite the gradual increase of European tourism. Offering a unique and integral experience to the tourist, including fashion, food and experiences, is more important than ever to reactivate shopping tourism. We are really well positioned to welcome these customers too, especially as our centres are at or near major European tourism hubs.
ACROSS: What significance does it have for the outlet sector? Which concepts will be successful in 2022?
Losantos: Food & beverage offer is one of the leading trends across the outlet industry, with food and beverage venues becoming an important anchor. We were already looking very closely at our offering prior to the pandemic to find the right mix and we are working on offering almost double the space allocated to restaurants at our centres, depending of course on location, the local culture, as well as local regulations. In centres where the offer is already extensive enough, we are strategically distributing F&B tenants across the centers or working to achieve the right mix in terms of quantity, diversity and quality of service, combining both good local concepts and more popular brands. We are seeing increased interest from food retailers in opening at our outlets and we have also recently included new tenants that have chosen our centers to debut in the outlet channel. Those centers with a strong F&B focus, a great mix of fast casual dining and local signature names will provide an extremely attractive and compelling proposal for customers.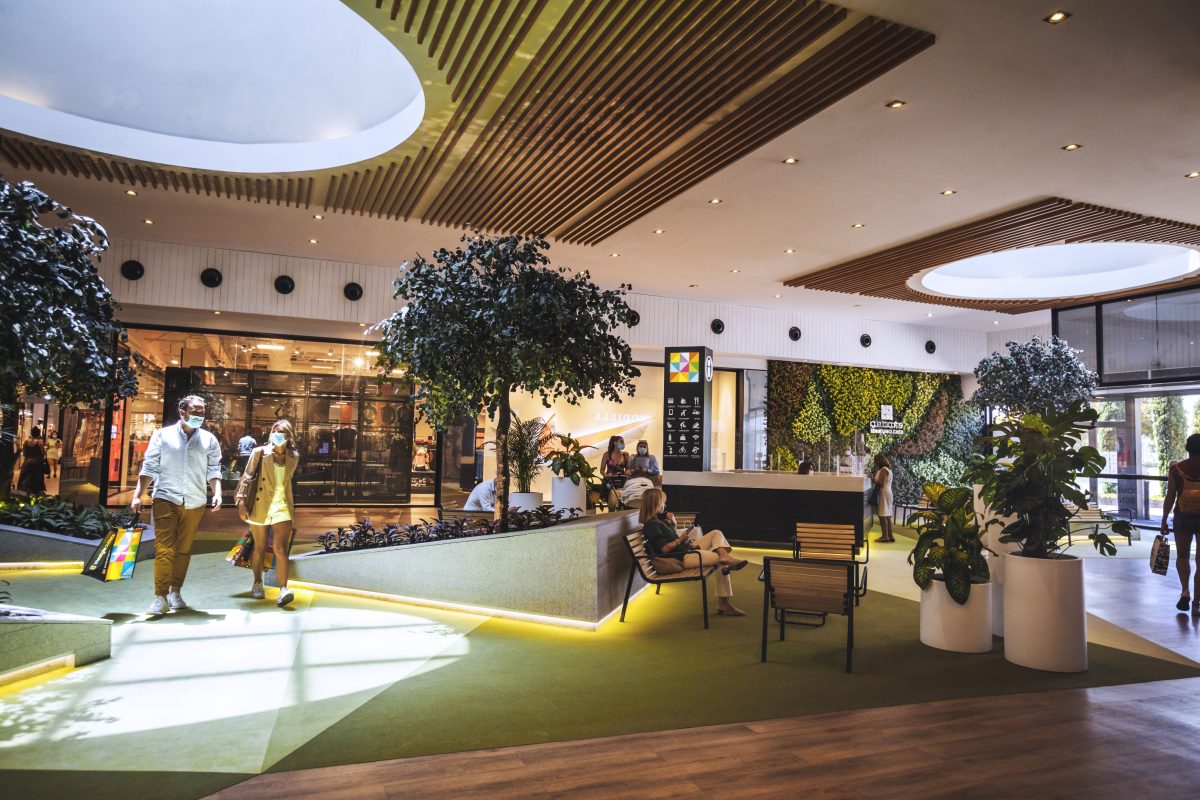 ACROSS: Which retailers are currently successful? Who less so? Are there any product ranges that can be described as "winners" or "losers" in 2022?
Losantos: New consumer values and preferences are impacting retailers' performance and to remain relevant retailers are adapting their strategies, from evolving stores to digital transformation to sustainability and community engagement questions. For instance, our brand partner Nike recently opened 'Nike Unite' at one of our Madrid centers, a community-focused concept that helps connect people with sports. Trends point to, for instance, a growth in sportswear and a decrease in formal footwear, but success depends very much on the brands themselves and their operational capacity and product adaptation to each market.
Also, flexible outlet leasing structures have allowed more pop-up stores to test their concepts in our centers and engage with a new type of customer in the physical store. We are also noticing a rise in complimentary services at other shopping centers, such as health services, pet services, gyms, children's leisure spaces and so on, and we expect continued growth in these areas.
ACROSS: To what extent do the important "retail themes" of "regionality" and "sustainability" play a role among outlet tenants? Are there new brands that particularly cover these areas?
Losantos: Brands are ever more focused on sustainability and some have set very ambitious sustainability goals. Also, they are aware that to build brand value they need clear actions that connect with consumers' increasing awareness of environmental and social issues. This is reflected in some brands offering products made of recycled materials or that make good use of resources, among others. Gradually, our outlet centres have started receiving several of these products and we expect to see an increase in this area. In fact, we have been supporting brands by helping them promote sustainable products, as well as involving them in recycling programmes and we are working towards starting to provide insights on consumers' sustainable preferences.
ACROSS: Are there any changes regarding rental levels? Are rents under pressure? What needs to be done to maintain rent levels. Strategies for 2022?
Losantos: The pandemic demonstrated that outlet leasing terms and conditions – based on turnover rents and linked to increases in inflation – are particularly relevant in the current retail climate as they allow brands to adapt to ever changing market conditions. Operators and tenants align their interests and take the strain together as partners. The past few years have demonstrated just how important communication, flexibility and being able to adapt quickly are in this operator-retailer partnership and this format needs to be promoted in challenging times.
ACROSS: Are there any outlet centers in the pipeline in Europe? Do we still need new centers? And what actually makes a center a "successful center"? What are the critical success factors in 2022?
Losantos: We have expanded our footprint with the opening of a new outlet centre in Amsterdam at the end of 2020 and we are expanding our portfolio again with a new project currently under construction in France, close to the Swiss border and located just 25 minutes from Geneva. Alpes The Style Outlets is our second outlet in the French market and will provide a unique opportunity for brands to further grow their business in this market. There continues to be demand for new development across Europe. However, in the past few years a stronger focus has been put on refurbishments and extensions of existing assets to adapt the centres to the evolving needs of brands and consumers and fully exploit each asset's potential.
The key factors for success remain the same: a good location to gain access to key factors such as population, purchasing power, tourism potential; the right mix of brands, leisure and restaurants, quality services, the use of technology to maximise value for visitors, shoppers and brands, as well as, of course, a good brand image that generates confidence to all stakeholders, as well as a clear commitment to the community in which it operates.
ACROSS: ESG – the buzzword of the industry. What is actually happening in this regard at your centers?
Losantos: ESG is a lived value in our company and has been embedded in our company ethos for more than a decade. We continue to work towards achieving the goals set out in our environmental, social and governance (ESG) strategy 'Building Tomorrow' in order to address some of the biggest challenges head on: decarbonising our portfolio, mitigating climate risks and making our assets more inclusive and resilient. We have set an ambitious target this year to reduce the CO2 emissions in our centers' common areas by more than 30%; we are adopting European CRREM (Carbon Risk Real Estate Monitor) methodology to understand how each asset will adapt to regulatory and market expectations; we are also conducting vulnerability studies by asset and by relevant climate risk.
In this context, collaboration with tenants is key and we are seeing increasing participation from tenants, fueled both by their own sustainability strategies and by the fact that they are becoming aware that we can support to achieve their objectives. We are also not only providing in-house tools to help with energy efficiency but also starting to advise tenants on their units' decarbonisation plans in order to find new risk management opportunities.
ACROSS: Has anything changed post-Corona in customer marketing? How do you communicate with your customers in 2022?
Losantos: The pandemic has ramped up the mix of digital and in-store shopping, with changes in consumer experiences and expectations highlighting the importance of interacting and fostering a sense of community. Marketing has become even more focused on customer experiences and building lasting relationships with consumers. Our centers have become the perfect place to make all of these connections as they offer shopping, culture, leisure, food, and more. So when it comes to communications and marketing, we connect with our consumers by moving effectively both online and offline. We are using technology at our centers that provide insights on customer behaviour and preferences and allow us to better orient our communications, offer personalised and consumer-first experiences and increase engagement.
ACROSS: Outlet business and online – friend or foe?
Losantos: Consumers switch quickly between online and offline, and it is inevitable that both worlds look for synergies and complement each other in the coming years. The outlet value proposition is much more than just price and the outlet industry has demonstrated to be less affected than other retail segments by the increase in online sales. Outlets are experience-led destinations and shoppers see the strong value proposition at our centres and are ever more attracted by the concept. Moreover, bricks-and-mortar spaces are a key touchpoint for brands as they continue to help reinforce brand equity, reach new customers and collect valuable information about them. Yet, physical shopping needs to be complemented with digital solutions and omnichannel touchpoints. We have already seen the evolution during the pandemic, where new ways of shopping emerged, such as virtual personal shopping via WhatsApp and live-stream, and we'll continue to see formats that make visits personalised, more customised and more complete. The future is moving towards a phygital experience. The key is to understand your customers, what matters to them and how they like to shop and interact with the brands.