The Covid-19 pandemic has brought the long-term problems facing shopping centers into sharper focus than ever before – retailers are closing or entering administration in worrying numbers, the leisure and hospitality industries are struggling, and the viability of many malls is uncertain.
Although the pandemic will not go on forever, it could continue long enough to cause lasting damage to many shopping centers, even forcing them to close permanently. The pandemic will also likely lead to lasting changes in habits, as people become used to the growing online options. Even if the crisis ends soon, it is essential that shopping center owners address the ongoing challenge of incorporating online platforms into the physical environment.
How Should Shopping Center Owners and Retailers Respond?
Owners and retailers need to use space more efficiently, improve their online presence, and think strategically about how to blend their physical presence with their virtual offers. Many malls in the CEE region were constructed in the 2000s with a long-term goal of expanding, but this model may not represent the best approach as the nature of retail changes.
Shopping centers must focus on maximizing convenience and comfort to compete with the ease of online shopping. This could include more and better-designed amenities (restrooms, Baby change rooms, etc.), more relaxation zones, and better customer service. Important elements will include easier access (more frequent public transport services, secure cycle facilities, improved parking comfort) and clearer navigation, with better signage, more instinctive wayfinding, and less visual clutter. Fast and well-located vertical circulation is important; customers do not respond well to being manipulated into an extended "journey".
Food & Beverage continues to be an important component of the retail-led experience – a good gastronomic offer provides a reason to dwell and recharge, as well as creating a positive buzz. A well-considered food, leisure, and entertainment offer will always be a key element for a successful shopping venue.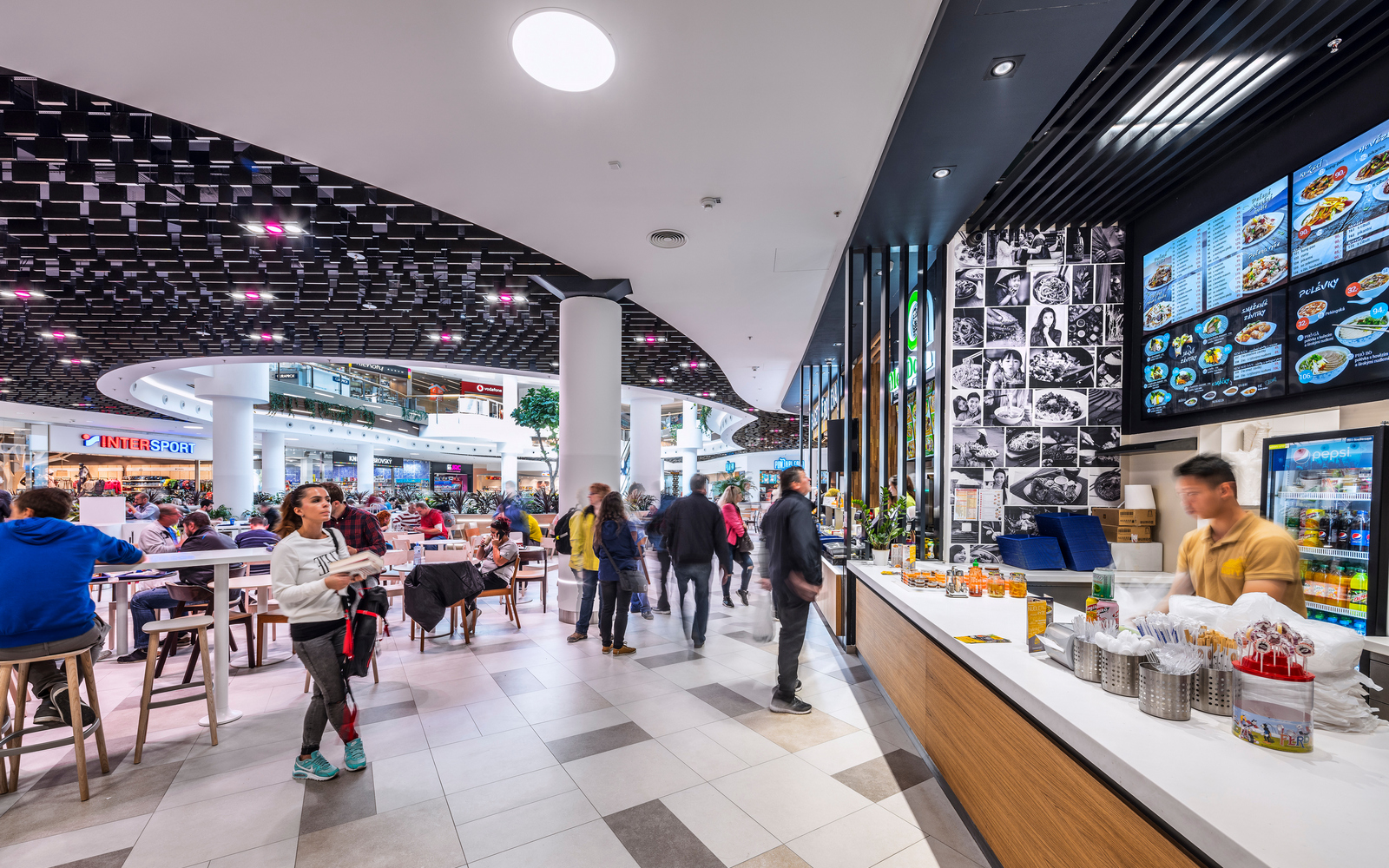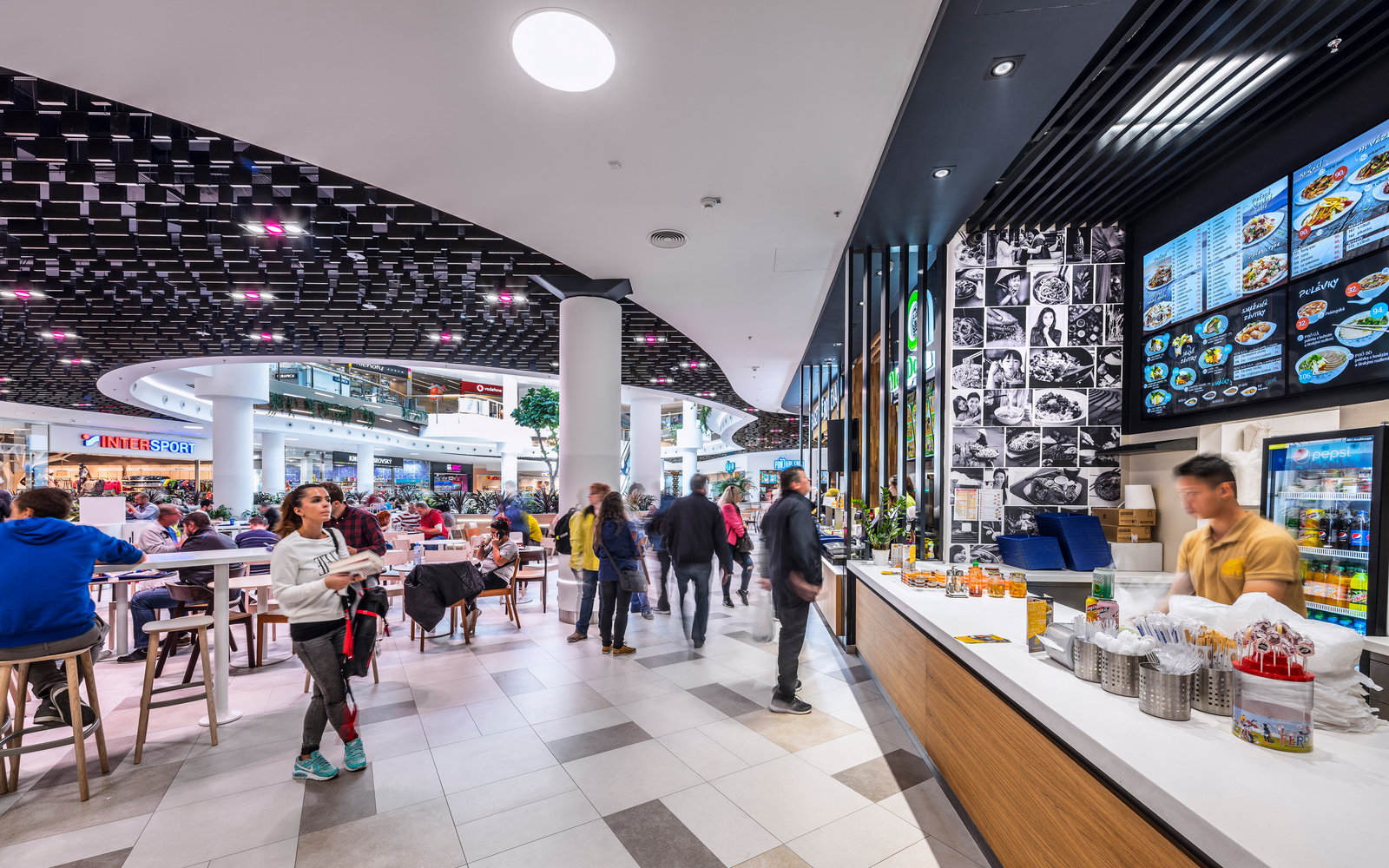 These were some of the principles behind our refurbishment of Letňany in Prague, where we added a new entrance and remodeled the vertical circulation to improve access and simplify navigation. The extended food court introduced high-quality F&B offers and a relaxing environment based on the concept of extending the adjacent park inside the building. Enlarged public spaces provide room to relax and enhance the visibility of key units, thereby adding value for the retailers. We "sacrificed" some leasable area to bring long-term social and commercial sustainability to the center.
Similarly, we transformedForum Gliwice in Poland, a 10-year-old mall, inside and out, refreshing nearly all public areas. Movement through the center was improved by changes to the common areas, while a stair landing in the atrium was removed to allow the installation of a stage, which now hosts events and artistic performances, thereby providing a focal point.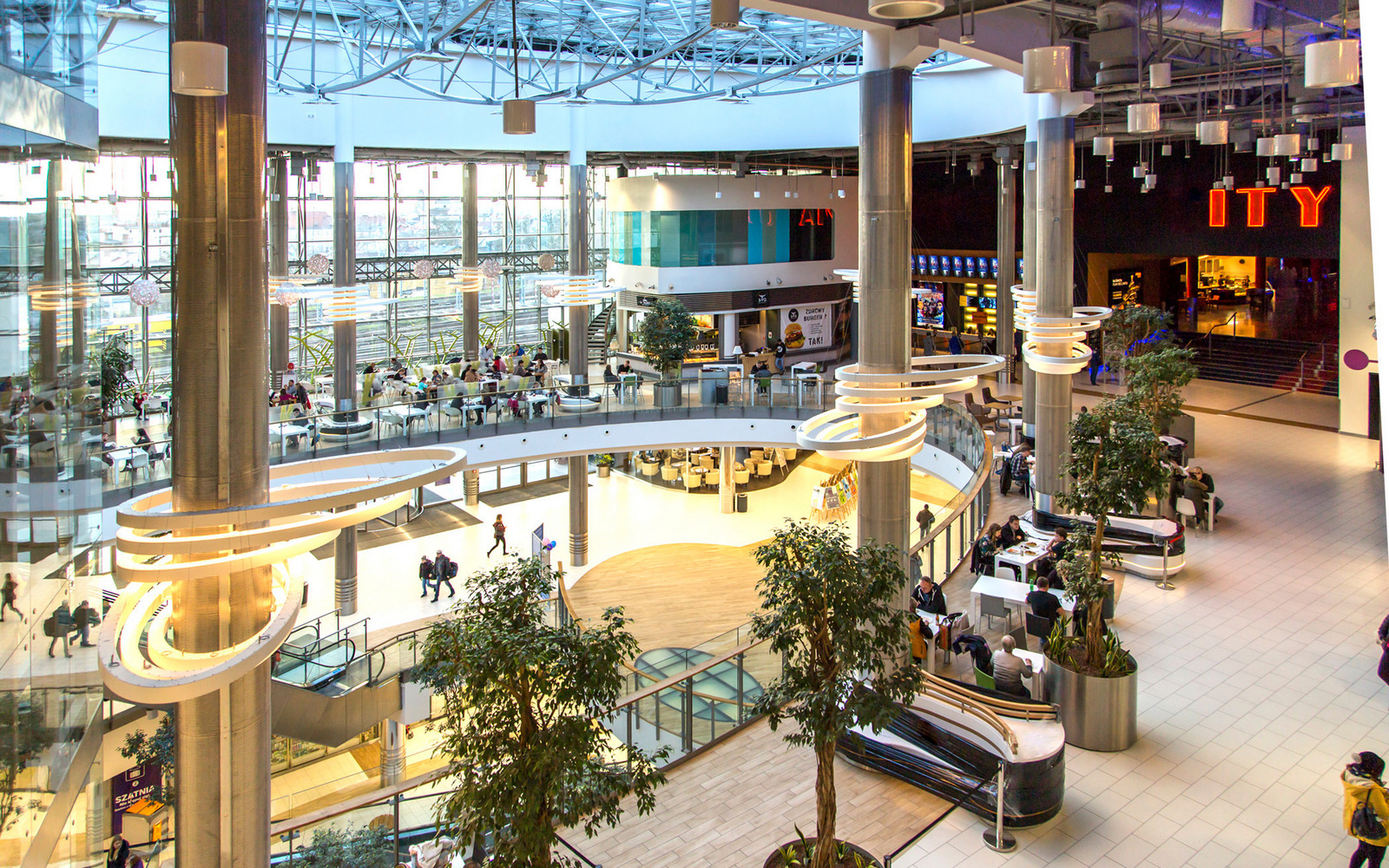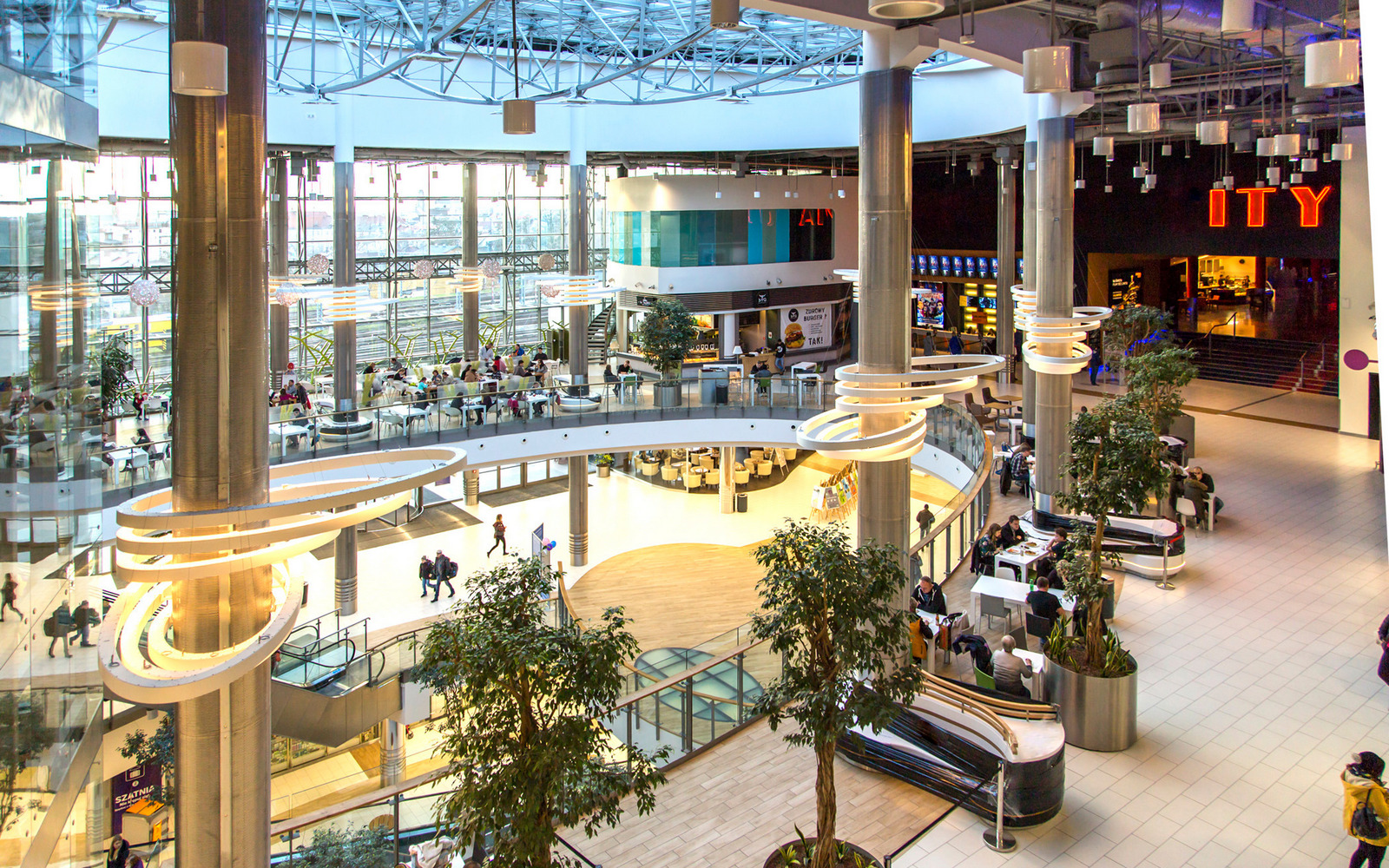 In an age of online retail dominance, some brands are moving to a model in which shops are essentially their showrooms, with products delivered from remote locations or "dark shops". Reduced demand for on-site storage means that some shopping center units and ancillary spaces can be smaller and more focused on digital engagement. Conversely, some retailers are reducing front-of-house areas to increase storage capacity, holding larger stock, which can be selected online or via an in-store screen and delivered almost immediately.
We are witnessing an increasing market share being taken by "e-shops", such as Alza.cz, Eobuwie.pl (EFootwear.eu), Rohlik.cz, and others, which are transforming retail in the CEE region. Alza established e-shops in the Czech Republic and Slovakia in 2000 and now offer localized websites for the UK, Hungarian, Austrian, and German markets as well as serving the wider EU region. As e-shops increase their market share, there is a growing demand for physical locations, and malls offer ideal opportunities for local showrooms, service centers, and collection and return points. Shopping centers that engage positively with e-retailers have a better chance of surviving in the long term.
Another essential component involves increasing the "reasons to visit" by encouraging a community spirit bolstered by regular entertainment, educational programs, cultural events and exhibitions, markets, fairs, and social events. Engaging with the community will help make the shopping center an everyday amenity, not just a place to spend money.
How Can Design Help?
Design needs to focus on the customer journey, making customers feel engaged, well-orientated, and comfortable. Shopping center owners often work to tight margins, so the key will be to create strategically located and well-judged "Wow!" moments within centers to provide excitement within the allotted budget.
Architecture can support a sense of community by providing the flexibility to host leisure and entertainment functions and a welcoming environment. For example, Chapman Taylor designed the reconstruction of the original IGY shopping center in České Budějovice, which now provides 130 shops, restaurants, cafés, a new 9-screen cinema, a food court, and other facilities. The project was welcomed by customers, but the client wanted to further enhance the experience.
Based on detailed observations of how the spaces were used, Chapman Taylor created a package of finely tuned measures to increase visitor comfort and convenience, including soft seating, improved signage, and mood lighting. Those small, cost-effective changes led to a measurable increase in footfall and overall spending.
The increasingly dynamic retail, F&B, and social scenes of the future will mean that fit-out lifecycles will become shorter, so adaptability will be important, as will an environmentally responsible approach. In addition, shopping center architecture will need to accommodate the booming "delivery economy", with efficient delivery infrastructure in place.
While design can address some market challenges, it is also important to evolve the commercial models on which shopping centers traditionally work to provide more flexible and appropriate tenancy options, reflecting the needs of a new breed of retailers and service providers. Chapman Taylor has an industry-leading record in adding value to existing malls and leisure venues. The designs we create reflect our understanding of what makes a creative, successful, and resilient retail scheme.