Bulgari Shanghai is the third flagship store façade in MVRDV's ongoing partnership with the Italian jewelry brand. Like the previous designs, the Shanghai project makes use of a visual motif inspired by the portals and cornices of Bulgari's first original boutique on Rome's Via dei Condotti, adopting the recognizable visual identity.
The Shanghai façade is mostly windowless, and the cornice motif is employed in layered panels that form an Art-Deco-inspired pattern. The panels resemble China's most precious stone, Jade. The result is a complex design, with layer upon layer of cross-cultural references; architecture with a jewelry-like quality, combining Eastern and Western culture.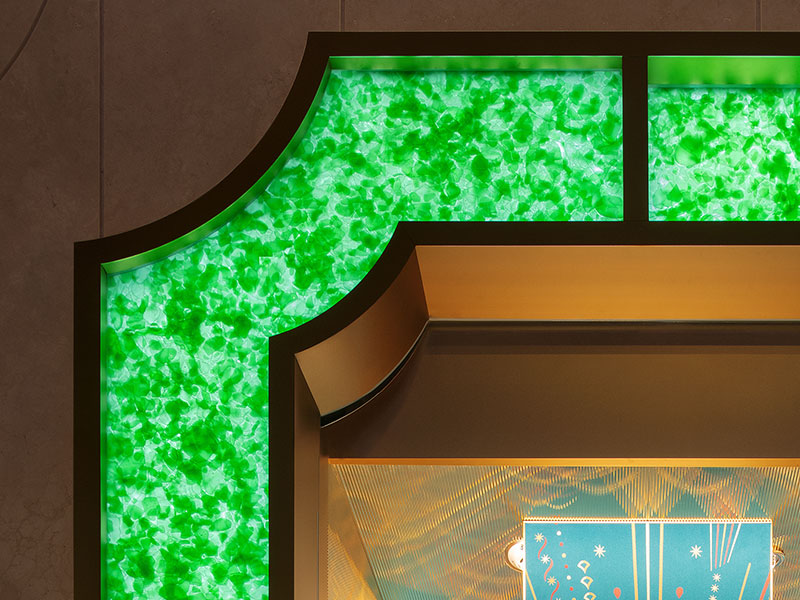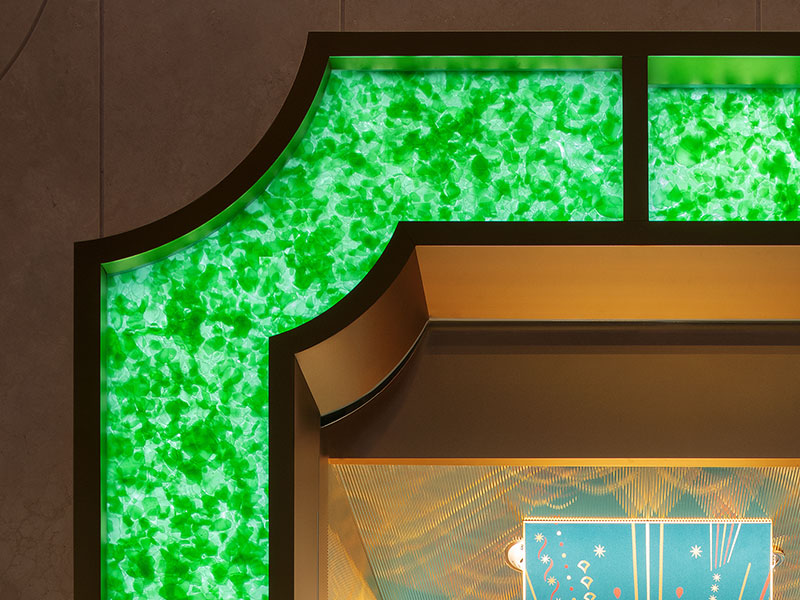 The panels are made of compressed green glass, which is completely recycled, produced at the Magna factory in Teutschenthal, Germany, which specializes in glass treatment. At night, a backlight behind the panels is engineered to minimize the façade's energy footprint, using less than half the energy of a typical comparable installation.
"Our collaboration with Bulgari has yielded some fascinating material experiments," says MVRDV founding partner Jacob van Rijs. "It's a passion we share with them, albeit in different design disciplines. The Shanghai store encapsulates the value of these experiments: given the right treatment and detailing, leftover champagne and beer bottles, which would otherwise be thrown away, become a jewel for the city."
MVRDV also designed two other shops for the Italian brand: in Kuala Lumpur (2018) with a marble-inspired façade, in Bangkok (2020) where the cornice pattern was created in brass.