ACROSS: From your perspective, how would you summarize the last 15 years in the real estate business, both globally and locally?
Maxence Liagre: The global economy and our business model have been seriously challenged on a number of occasions during this period: the subprime crisis, wars, terrorist attacks, the rise of new retail and social platforms, the pandemic, etc.
ACROSS: What has changed?
Liagre: Based on a very stable and solid real estate business model, our industry has had to reinvent itself when it comes to financing, margins, and investment contributions to support the business, concepts, shop mix, level of service, etc. At the same time, we have learned to be very proactive and responsive to rapid change.
ACROSS: What challenges have you faced and what major lessons have you learned?
Liagre: One of the biggest challenges has been maintaining a high degree of trust and close cooperation among all stakeholders in the industry to ensure business continuity and develop our model for the future. All industry players have had to reinvent their approaches to partnership in order to develop a stronger and more resilient business ecosystem, rather than an aggregation of self-interested parties.
ACROSS: What are the key developments that have taken place in Serbia? Are there any business terms that have had to be completely redefined?
Liagre: In Serbia, things are quite different, as the market for modern shopping centers and office buildings entered its development phase a mere 15 years ago. Since then, we have quickly transitioned from a monopolistic or limited offer to alternative schemes and a competitive environment. That has put positive pressure on the quality of recently redeveloped assets, on the refurbishment and redevelopment needs of older ones, and on the importance of management and marketing. The introduction of competition has taken the market to the next level at an exponential speed.
ACROSS: What significant crossroads in your company's strategy have you experienced?
Liagre: We opened our first center, Usce, in 2008, following the opening of the first and only modern office tower at that time: Usce Tower 1. From 2018 to 2022, we developed two new office buildings, Tower 2 and Navigator 2, a new shopping center, BEO, and we completed the acquisition of Delta City shopping center. In doing so, we more than doubled the size and value of our portfolio and established ourselves as the leader in the shopping center market in Serbia and the second largest player in the commercial property market. All of those steps were successfully taken during the pandemic, demonstrating, once again, our confidence in Serbia, in our business model, and in our competence to deliver – even in a difficult environment.
ACROSS: What does the next decade have in store? What are your company's long-term plans or its next milestone?
Liagre: The next decade will see the full integration and interaction between the physical and digital: The barrier between the two will disappear, and the customer will go from one to the other without even realizing it. This new model will incorporate all platforms to form a single entity of retail services and goods offers. According to MPC, the next decade will be marked by regional and European expansion, with the aim of becoming one of the major players and a preferred partner in the world of commercial real estate.
Development, TO and Innovations
We live and work in a VUCA world. As decision-makers, you take care of businesses, communities, and the environment. How have priorities changed over the last (15) years in terms of business development?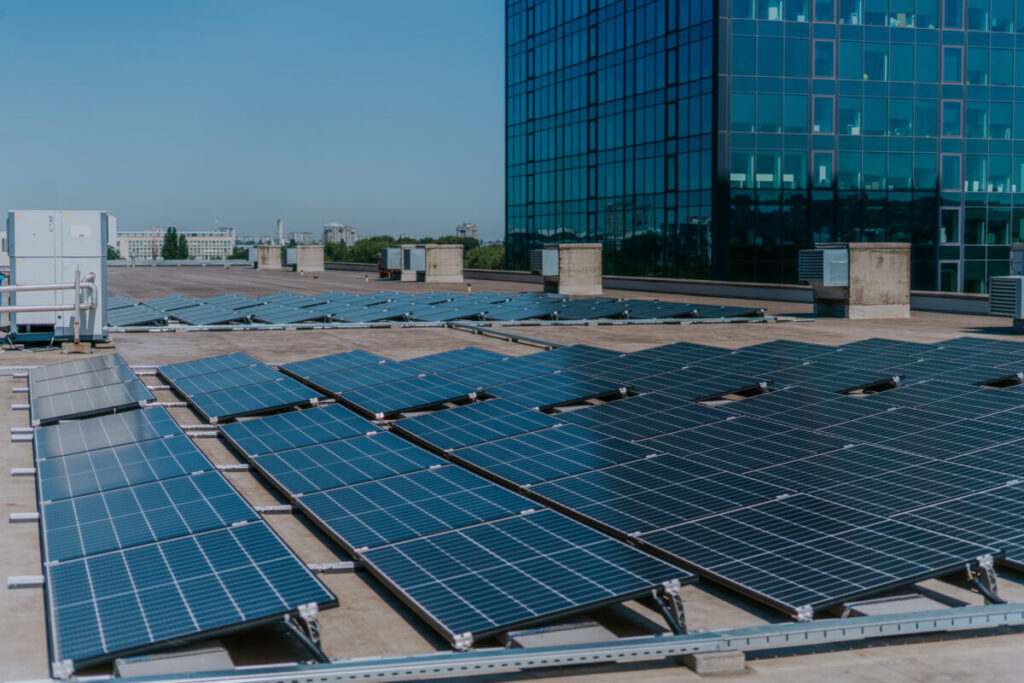 Jovana Cvetković, Development, TO and Innovations Director: The business concept has become a driving force in global sustainability efforts, resulting in a better future for us all. Yes, the world is facing challenges, but businesses that are committed to innovation, continuous learning, and a green agenda are paving the way to overcoming them. Take a closer look at MPC. For starters, our pioneering approach to the market has contributed to the "G" in the ESG framework. Over the years, MPC has encouraged the implementation of the green building strategy. Green projects are examples of innovative solutions that implement scaled circular economy processes at the micro level of a building and closed-loop sustainable solutions at the asset level. Such projects are in accordance with the Green Agenda in Serbia, protect the environment through efforts to reduce greenhouse gas emissions and the carbon footprint, and promote new sustainable projects. Empowering "S", social initiatives are aimed at raising awareness, educating, and promoting inclusion, diversity, and community support around the MPC portfolio. Business priorities are, therefore, being transformed into ESG pillars that are centered around continuous innovation. That is exactly what our strategy is.
Retail Leasing
How have visitor expectations and habits changed? What are the most important retail trends nowadays?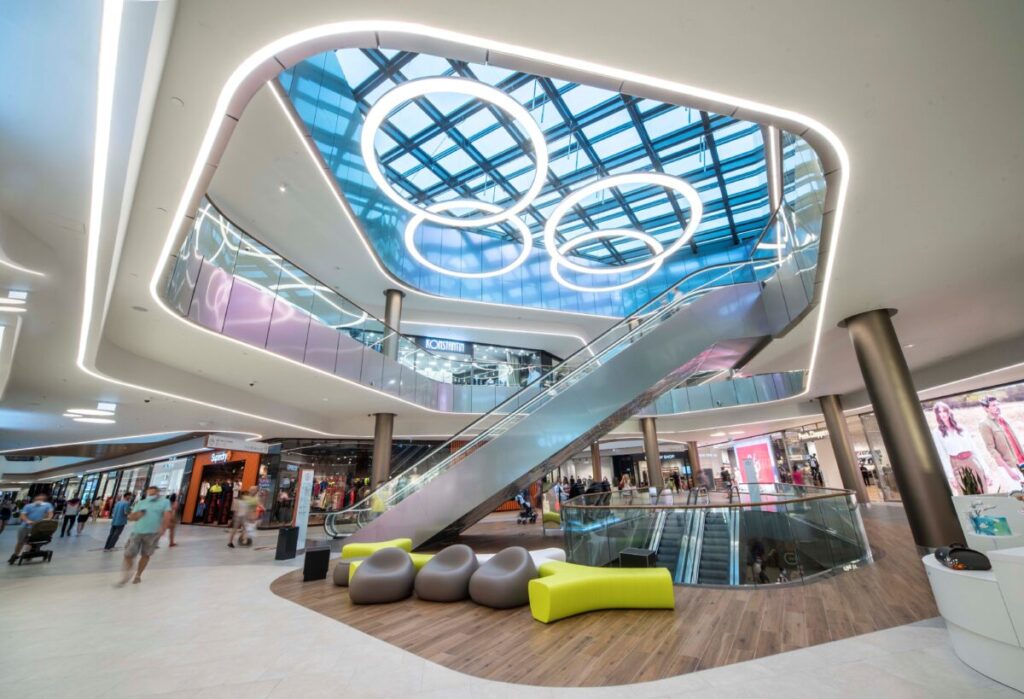 Nemanja Bućinac, Retail Leasing Director: The notion of shopping at its best today is embedded in an all-encompassing experience for the visitor: Shopping also entails having lunch, participating in on-site programs within shopping centers, learning new things and attending educational workshops, having fun with friends, and going to a gym or a hair salon. It is their time to enjoy themselves to the fullest. Today's visitors expect shopping centers to offer them the opportunity to run errands and be entertained, with a touch of hedonism. MPC's plans are in line with visitor expectations. Together with our tenants, we are in a continuous state of working towards making shopping centers places in which purchasing turns into memories made. It is important to keep a close eye on every single aspect of modern lifestyle habits. The pleasure of being able to choose from a plethora of tasty food, beverages, brands, and content offers makes retail a trend in itself. MPC enjoys its role as a trendsetter.
Property Management
What is at the core of shopping center management these days?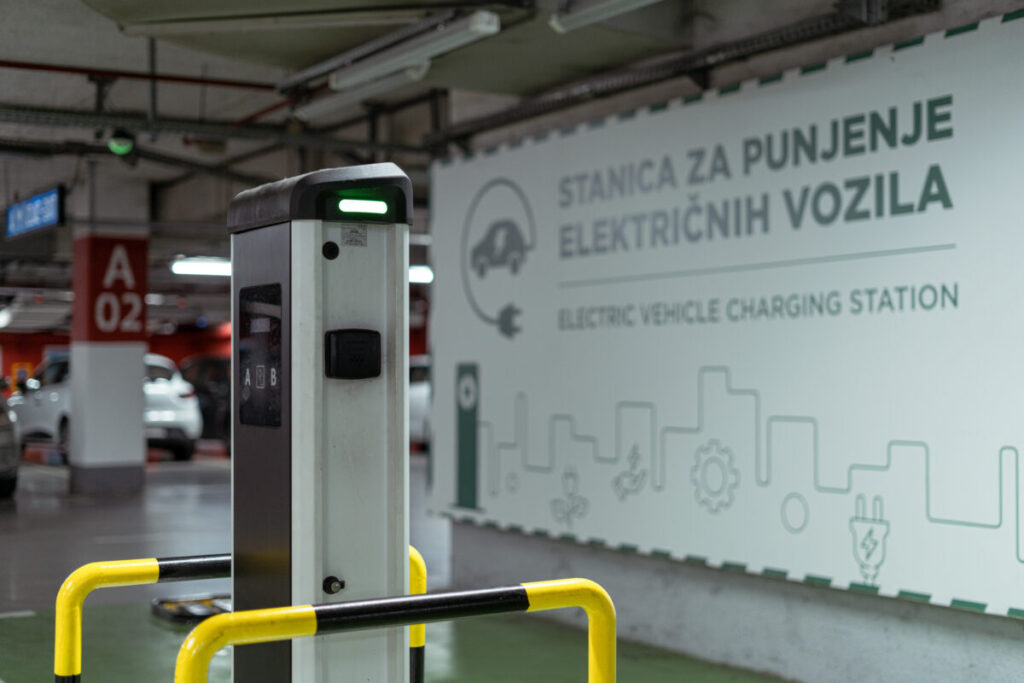 Uroš Blagojević, Property Management Director: One thing is indisputable: Combining best practices in daily operations to keep centers running smoothly was the key performance indicator in the past. It is not about the space anymore – it is about the experience. From the moment a visitor enters a shopping center, they expect a safe and comfortable stay. They expect to be entertained. Successful shopping center management must satisfy the most important customer need: a wide variety of choices. MPC ensures that the high quality of both the retail offer and the leisure offer is maintained. In addition, we keep up with all global ESG practices: the energy generated by 400 m2 of solar panels (with an output of 50 kW), located on the roof of UŠĆE Shopping Center, is currently being used to charge electric vehicles in the garage. In addition, the MPC Properties portfolio offers 400 bicycle parking spaces, thereby promoting the importance of a healthier lifestyle and cleaner air. Our assets also offer 12 parking spaces for electric scooters and bicycles, as well as 46 charging stations for electric cars. As far as safety is concerned, we are focused on the well-being of visitors and always go the extra mile: MPC Properties is the first company in Serbia to be awarded the prestigious "WELL Health-Safety" certificate by the International WELL Building Institute (IWBI) for a portfolio of eight commercial and retail buildings. We are constantly striving to remain a leader in the SEE region.
Marketing
How do you keep your shopping center visitors and office tenants engaged through communication? Has the situation changed compared to previous years?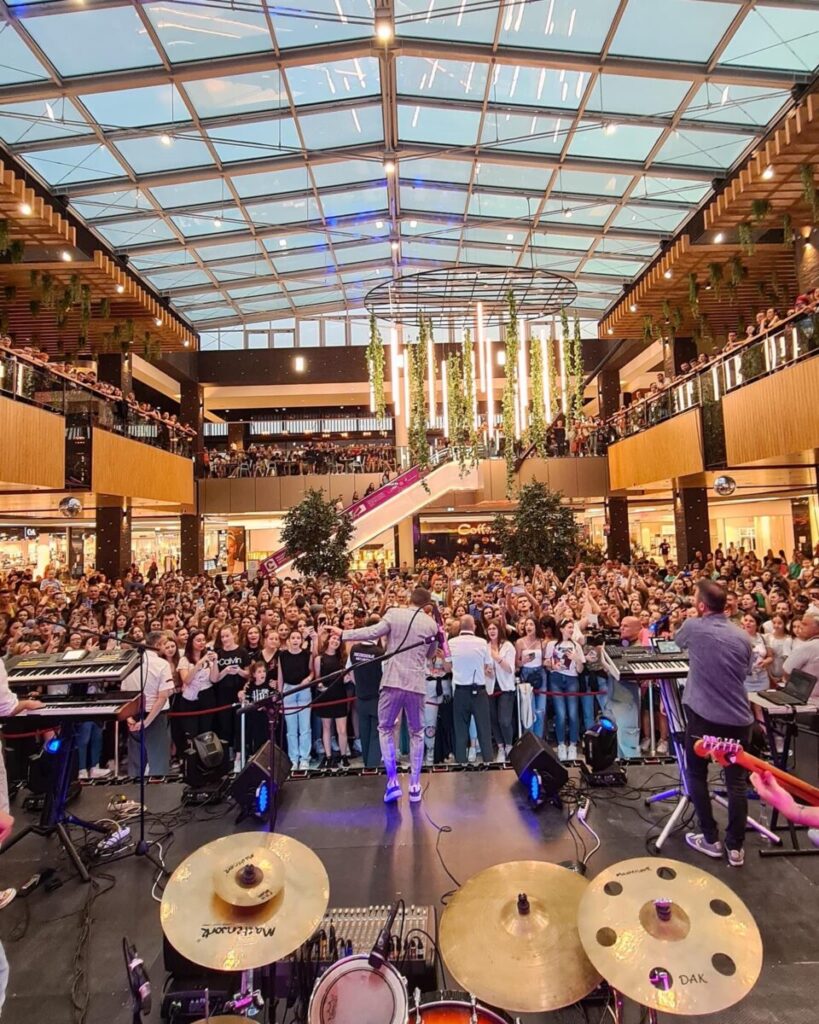 Jelena Lešević, Head of Marketing: More than ever before, shopping centers have become centers of social life. Good shopping is mandatory, but people expect more – namely, fun, excitement, and inspiration. The food revolution is one part of that, as are pop-ups featuring different content, preferably local brands. The biggest challenge for marketers, however, is the never-before-seen experience, and do not forget: We are talking about emotions here. It starts at home – on the phone and through social networks. Therefore, the digital channel is critical to getting visitors to come to a brick-and-mortar destination. A shopping center becomes a brand by promoting its content by means of a specific visual identity and tone of voice, as well as through various events that resonate with people and make them want to come back. In addition, there should be engaging content for all target groups. Events should be impressive and worthwhile, clearly answering the question posed by visitors: "What is in it for me?" "Green" agenda and CSR projects take center stage, making the shopping center a platform and a medium that brings people with the same ideas and interests together – in other words, a community center. In order to make them feel like part of it all, we at MPC Properties have introduced the Tvoj Centar mobile app to inform them and reward their loyalty.