Shopping centers must be profitable to survive in the growing market and service-related expenses make up the largest proportion of operating costs. It is therefore enormously advantageous to assign such tasks to a central facility manager. Wisag Facility Service, one of the leading German providers of real estate services with a total turnover in 2014 of €852 million, has recognized this and implemented it successfully. Since doing so, sales have developed impressively in the shopping center segment, partly because the Frankfurt-based company has an eye for the many opportunities that are associated with the highly dynamic process of digitization. The company, which was founded over 50 years ago by Claus Wisser, now wants to demonstrate its expertise in the shopping center segment in European countries such as Austria, Switzerland, Poland, and Luxembourg.
Their interest is understandable because, according to the current "European Shopping Center Development Report" by Cushman & Wakefield, the pan-European shopping center market will perform well in the coming years and continue to grow. Numerous major projects are in development, but existing centers are also being developed further with considerable effort.
"Positive development in Germany is encouraging"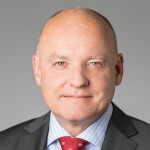 Two years ago, Wisag installed Thomas Fastenrath as its own managing director for foreign markets. He also officially heads Wisag Service Holding GmbH Europe: "I am delighted with the very positive development in our German shopping center segment. This encourages us to be active in other European countries, because safety, cleanliness, and service are just as essential prerequisites for success for tenants and consumers there as anywhere else." He is confident that the good cooperation with German customers will attract new contracts in Austria, Switzerland, Luxembourg, and Poland this year.
Outstanding architecture and an attractive selection of restaurants and leisure activities of course also help centers, but they alone are not enough. The operation must be well-run at all times. The tenants expect the operator to provide perfect building management at competitive conditions, i.e. with the lowest possible additional costs. That's because the pain threshold is often breached more quickly with the "second rent" than many operators would like.
Reduce operating costs through analysis
The processes of building operation and the operating cost structures are as complex as they are varied from center to center. Service-related expenses, such as rental, concierge service, cleaning, servicing, maintenance, inspection, and others make up about half of the operating costs. Beyond commercial center management, i.e. marketing, tenant support, regulation, accounting, and other administrative tasks, technical and infrastructure management are major cost items.
The more demanding the architecture, design, and a building's technical equipment are, the higher the expenditure for the operation, maintenance, and inspection generally is. These criteria are extremely important for the attractiveness of a shopping center, however. The current "European Shopping Center Development Report" by Cushman & Wakefield notes: Property owners are increasingly turning to high-quality shopping centers. It is important to keep tight control of operational expenses to keep them from exploding in architecturally and technically challenging locations. A precise analysis can determine where potential savings lie and what efficiency improvements are feasible.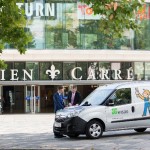 Shopping center operators almost always ask themselves whether they should hire in-house technical staff and even organize the concierge service on their own or engage external, specialized service providers. Experts are already indispensable in the maintenance and repair of technical equipment such as escalators and elevators, fire protection systems, and fire alarm systems. But the maintenance of center infrastructure, such as cleaning, caring for plants and the grounds, and monitoring and supervision, are all labor- and cost-intensive.
360-degree view and a central contact
Centers can uncover potential for optimization with a holistic view of technical and infrastructural tasks.Wisag identified this need early and has developed special services tailored to shopping centers. Anna Kozina, the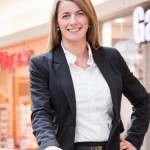 responsible Key Account Manager for this area: "We offer all services from a single source and with a single point of contact." In her view, succeeding with tailored, regionally implemented concepts requires a 360-degree overview of the interests of visitors, tenants, and the owners or center management. It is extremely important that the employees are highly schooled. "To ensure this, we have our own so-called 'Competency House' in order to optimally meet the many individual needs of any center management." Multilingualism, the right clothes, an appropriate personal appearance—all of these play a major role in customer orientation and they become better the closer they are coordinated.
In addition to that comes the cost advantage: Large facility service companies attain much better purchasing conditions if they hire other special services, e.g. for the inspection and maintenance of escalators or elevators. A final benefit is that an experienced facility service provider who has a breadth of experience in various other objects and shopping centers is an ideal partner who can develop and implement suggestions, ideas, and measures to reduce consumption costs for electricity, heating, ventilation, and water, for example.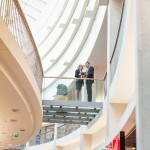 There is increasing interest in obtaining such solutions from a single provider. As a result, Wisag is currently under contract to provide one or more services in over 100 shopping centers in Germany. Its major clients include industry leaders such as MEC, Unibail-Rodamco, and HBB. The contracts include technical building services, cleaning, grounds maintenance, winter services, security and monitoring, waste disposal, and consulting. Experience shows that more and more operators rely on bundled provision rather than hiring services individually.
Germany's market leader is a pioneer
MEC Metro-ECE Centermanagement has done it this way for the majority of its properties. It currently manages 43 retail parks with a total of 900 tenants and an area of 1.35 million Sq. m. Two years ago, it sought new tenders for facility management services for almost all its locations. The aim was to standardize the building services for the centers it operates and improve the efficiency of all its sites. The operator's responsibility was to be transferred as much as possible to the contractor. This was preceded by a comprehensive analysis. They came up with result-oriented requirements—an integrated, multi-level quality measurement system is used for monitoring and can issue sanctions. The goal was to increase quality and cost-efficiency at the same time. Costing details, such as hourly rates and bidders' material costs, were scrutinized in a very intensive process.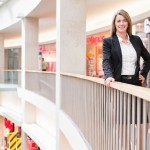 Anna Kozina: "The strategic approach, with an object manager as a single point of contact who coordinates all technical and infrastructural facility management services, has helped result in significantly higher transparency and better cost predictability in contracting." Moreover, MEC can easily compare the efficiency of all work at all locations, thereby better-keeping costs in view.
FM service varies widely internationally
Such models should spread in the future. Other large operators are going that route. The international context results in a rather mixed picture, however. While in the US, integrated FM services have become firmly established in the market, Europe is a patchwork in this respect. The largest market is France, with an area of 17.7 million Sq. m. There were 26 new openings and 43 extensions just in the second half of 2015. In second place was the United Kingdom, with 17.1 million Sq. m. Integrated approaches have prevailed in both places. In Russia, the third largest European market, with 16.3 million Sq. m of retail space, operators are not yet ready for such integration. The situation is similar in the rapidly growing markets of Eastern and Southeastern Europe, such as Turkey and Poland. This is possibly due to the fact that competition, and hence cost pressure, is (still) not as high there as in the saturated markets of Western Europe.
Operators in these growth regions would certainly still do well to keep a close eye on their operating costs and use the experience of mature markets to develop answers to the questions of tomorrow today.