Väla Centrum (Väla) is based on the outskirts of Helsingborg in Sweden and is a popular destination for visitors who love the world-class shopping and leisure experience offered by the center's 200 shops and restaurants.
In 2018, marketing manager Ulrika Nordström launched a year-long campaign to celebrate love, and one of the key components of the campaign was an out-of-the-ordinary competition: entrants had the chance to submit their very own love story for the chance to win a fully-paid wedding valued at a cool 100,000 SEK (+-EUR 10,000).
The campaign and competition launched in January in "Väla Magasin" amid much media interest, and Nordström and her team rapidly planned the location of the wedding in the center, found prize sponsors, and booked a celebrant. What they didn't have was a wedding "chapel", and that's where MK Illumination Sweden entered the story.
"Ulrika Nordström had a pretty clear idea of a romantic, stylish structure for the wedding ceremony. We wanted to help her realize her ideas and also make sure that the center would be able to reuse the structure in the future for other events, too," said Camilla Rosén, Key Account Manager at MK Illumination Sweden. "We designed a pavilion that was both intimate and highly visible – the perfect combination to give the wedding couple(s) some privacy whilst making it easy for the public and media to watch, photograph, and share what they saw – a necessary part of the campaign."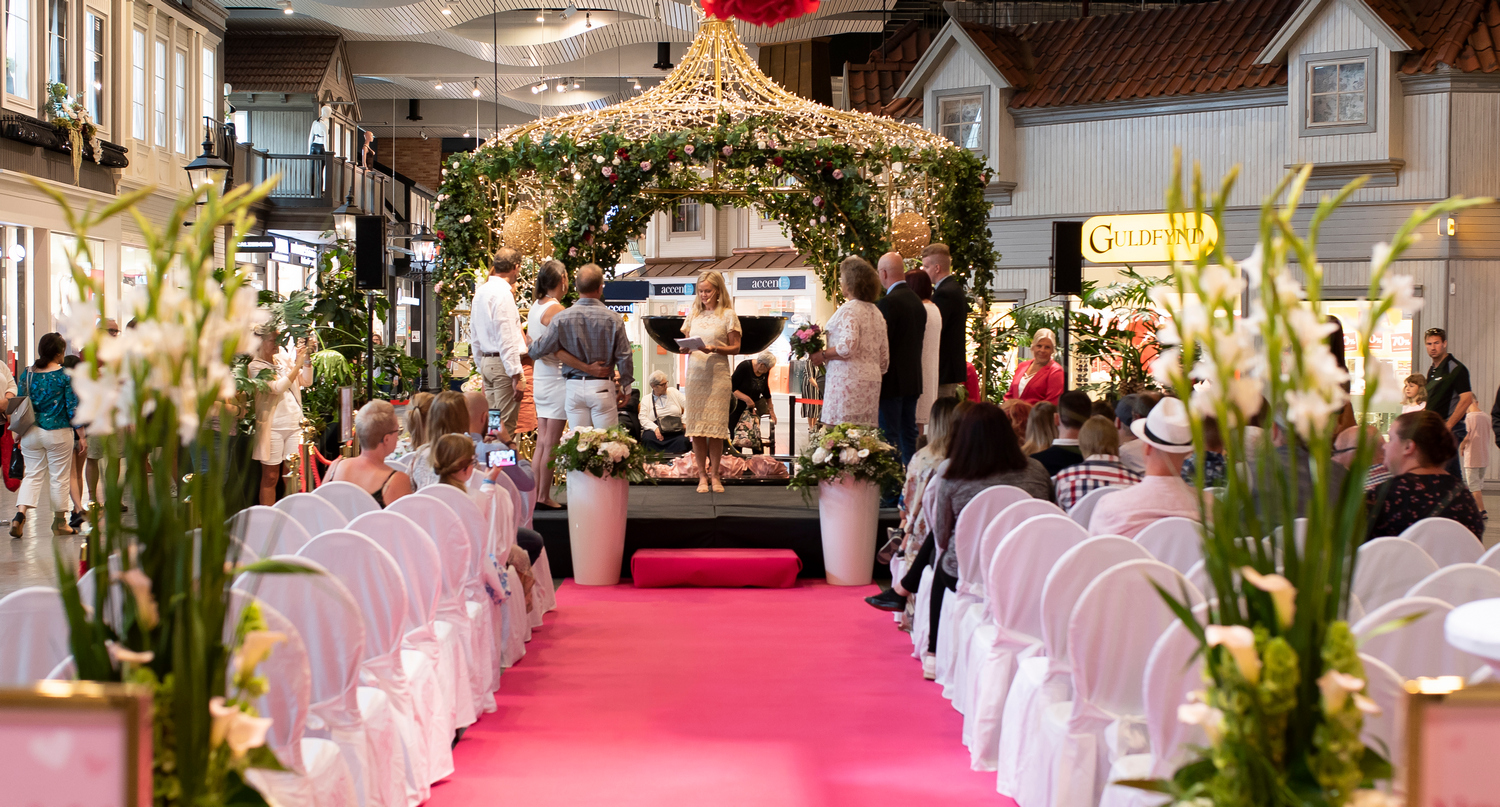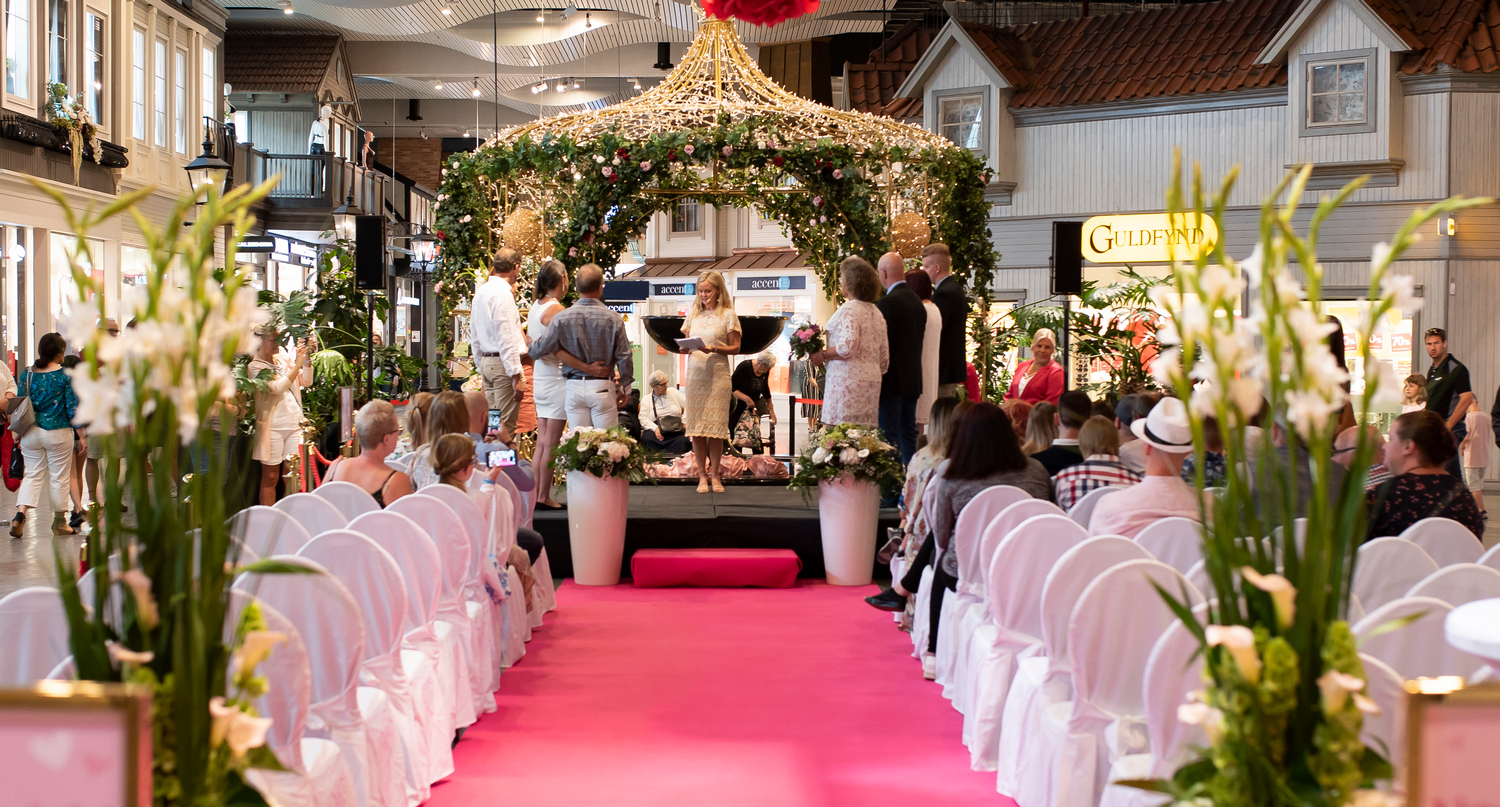 The result was a custom-designed, light-filled, and flower-entwined pavilion that became the focal point for 17 wedding ceremonies in total.
"We wanted to give as many couples as possible the chance to use our pavilion and get married, so in addition to the big 'prize wedding', we offered a 'drop-in wedding option' in the morning and afternoon," said Nordström. "In the end, our wedding director Jessica Stålhammar married 17 couples on the day, 16 of which were drop-in weddings.  It was a modern-day love story."
Read the full story, see more lighting insights and ideas, or get in touch with MK Illumination´s Retail Real Estate team directly for more information.