That's why in 2019, they are presenting a selection of never-before-seen designs and concepts that combine exceptional design, high-quality products, and innovative use of technology and storytelling that can act as standalone features or key elements of broader client campaigns.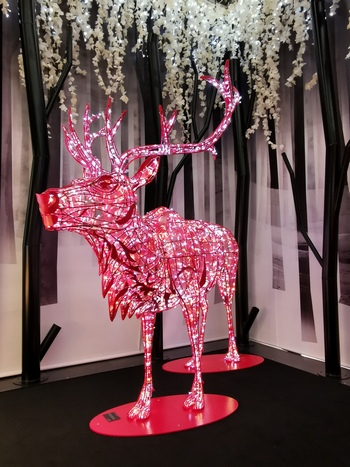 Their theme and key message this year is EXTRAORDINARY. In their Enchanted Forest, visitors can step through the Arch of Life into a marvelous world hidden deep inside a snowy winter forest. A walk through the forest reveals fantasy creatures like the Winter Unicorn, the Mystic Stag, exotic Xanadu birds and other fantastic creatures, all of whom have a story to tell, and whose painstaking design, glittering lights, and animated, interactive highlights create real moments of happiness.

The motifs are all produced in MK Illumination's own production facilities, and many combine both light from MK Illumination and theming from the company's newest division, MK Themed Attractions.
In addition to the lighting and decorative designs on show, MK Illumination's team are on hand to talk about the continuing need to create experiences, and how to make experiences more relevant and engaging in today's competitive market.
"People expect more than ever before from cities, shopping centers, visitor attractions, you-name-it," says Thomas Mark, President of MK Illumination. "They want experiences that are richer, personalized, multi-layered, multi-textual, and that strike a balance between analog and digital. Increasingly, they don't want to know that they're being sold 'an experience' – they simply want to live it. That's why we're focusing on helping clients integrate light into carefully thought-out campaigns that fill spaces with atmosphere and feeling, and that span multiple seasons."
One company, two divisions, unlimited ideas and insights

MK Illumination shares the theme "EXTRAORDINARY" with its MK Themed Attractions division, which has an adjacent stand. As visitors enter the MK Themed Attractions stand, they leave the Enchanted Forest and enter a joyful space filled with Magical Moments.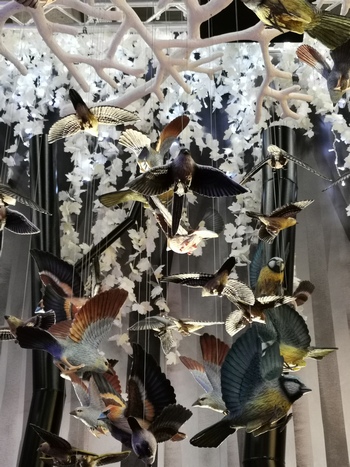 Each Magical Moment conjures up a different idea of Christmas and the holidays, from the Sweet Treats moment, filled with good-enough-to-eat fiberglass figures, to the Original Christmas moment, featuring nostalgic props and photo opportunities that remind visitors of a perfect film-set Christmas. As with the lighting designs on the MK Illumination stand, all the props and themed concepts that make up Magical Moments are produced in MK Themed Attractions' own facility in the Philippines.

"Light is incredibly powerful, and so are themed worlds and decoration," says Mark. "Our MK Themed Attractions division builds on its theming experience from the amusement park and festival sectors, and applies that knowledge to shopping centers, cities, and other spaces, combining design, light, and theming to create even more engaging and immersive experiences for young and old."

MK Themed Attractions is the only company in the world to combine themed concepts with festive lighting.

Two divisions, one message

Whether visitors are interested in creating a statement with True Light, or they want to create a more tactile experience by combining light, design, and theming, MK Illumination invites people to Experience the Extraordinary at their stand in Frankfurt, and leave with ideas, inspiration, and practical tools to turn their spaces into year-round visitor magnets.
---
MK ILLUMINATION, HALL 9.0 / A50
CHRISTMASWORLD 2019, JANUARY 25 – 29, FRANKFURT AM MAIN, GERMANY
---