ACROSS: Does Supernova intend to refurbish the 10 Slovenian shopping centers acquired from Mercator?
MARKUS PINGGERA: Supernova has bought 10 Mercator shopping centers, which it plans to refurbish and rebrand as Supernova centers in the next two to three years. After all of the malls were checked and analyzed, a financial investment of approximately 10 million euros was allocated to the renovation and refurbishment of all of the centers, depending on the needs of each particular asset. The goal of the renovation is to raise all of Mercator's centers to a completely new level, in line with Supernova standards. All modifications will be managed and supervised by our construction and marketing departments, with the cooperation and support of our partner company M2 for the management and maintenance of the shopping centers. The refurbishment of several shopping centers is scheduled to begin this year, the first of which will include Ljubljana Šiška and Kranj Primskovo.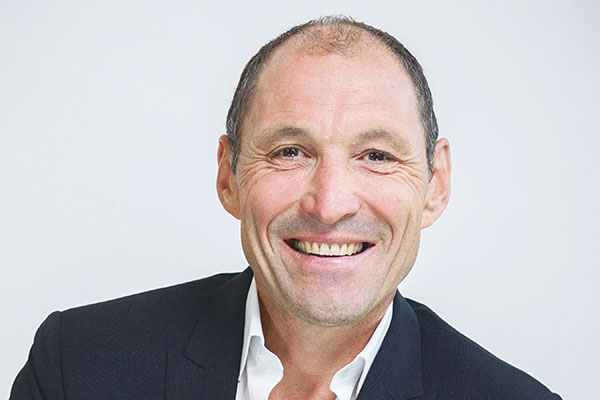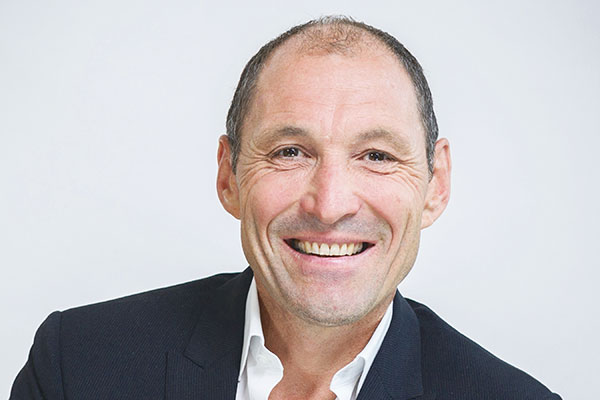 AROSS: Mercator will remain as a key tenant for all objects. Aside from that, how will Supernova optimize the tenant mix? Will local, Slovenian brands become more important?
PINGGERA: Supernova has many years of experience in shopping center development, management, and operation, and it puts visitor and tenant satisfaction first. Supernova also has its own leasing and marketing departments; as a result, when developing tenant mix concepts, we always take the market, local consumer needs, and possible opportunities concerning the development of current and potential tenants into account.We believe that Slovenian and regional brands are widely accepted in Slovenia, and we are interested in the continued cooperation with existing local brands. However, we also intend to refresh and improve the shopping centers' offers by introducing new brands, both local and international, to give visitors more ways in which to cover their needs.
ACROSS: What other measures will Supernova take to increase footfall and turnover?
PINGGERA: We are the leading development and management company in Slovenia, and we are very familiar with that market since we own and manage the Supernova centers in Ljubljana Rudnik, Kranj, Maribor, and Nova Gorica, in addition to the newly purchased Mercator centers. As a result of our many years of experience and local know-how, we are very familiar with estimating a center's need for specific improvements and measures, such as better signalization and efficient parking solutions, marketing, and tenant mix, which we develop for each center on an individual basis. We attach great importance to the management and maintenance of the malls we have in our ranks, which gives us greater control over quality and the offers provided at our centers, as well as better efficiency and results. Marketing activities and events are also very important at our Supernova centers, and such activities will certainly be adopted by the new Mercator centers, which will soon become Supernova centers.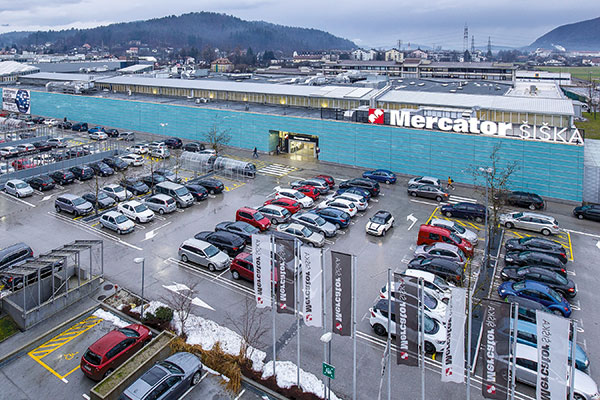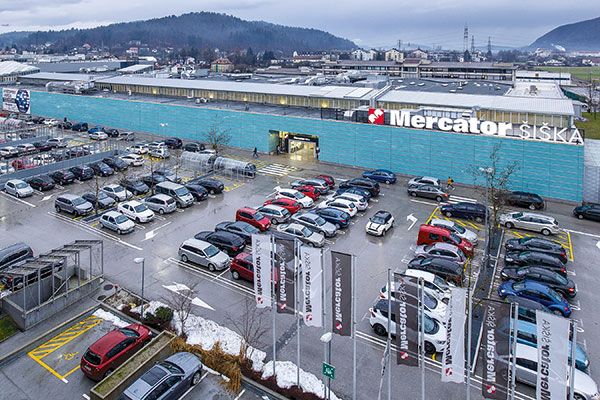 ACROSS: Will "Click & Collect" be introduced as well?
PINGGERA: The introduction of the "Click & Collect" service is an interesting idea, but that decision will be made by our tenants, who must determine how they wish to position themselves in the market.
ACROSS: What roles do food and entertainment play in the tenant mixes of the 10 shopping centers?
PINGGERA: Shopping centers ceased serving as places solely utilized for shopping a long time ago. Individuals, friends, and families enjoy spending their free time in malls. Accordingly, we strive to create good atmospheres and provide offers for all ages to ensure that everybody feels comfortable and is satisfied while visiting one of our centers. Catering and gastronomy are important components of our malls, and it is essential that the offer is of high quality and is affordable for our visitors. We certainly intend to make enhancements in that area at the Mercator centers.
ACROSS: Do or will the shopping centers offer space for pop-up-stores?
PINGGERA: Our priority is long-term lease agreements, but we will also dedicate our attention at the Mercator centers, as well as at all of our Supernova centers, to short-term tenant agreements, which come in the form of mall stands and various promotions at our malls, but not classical pop-up shops.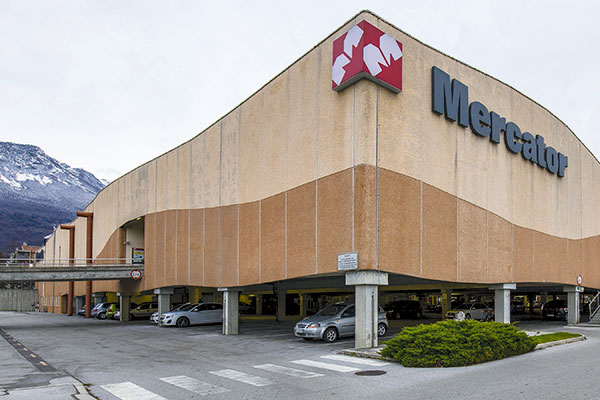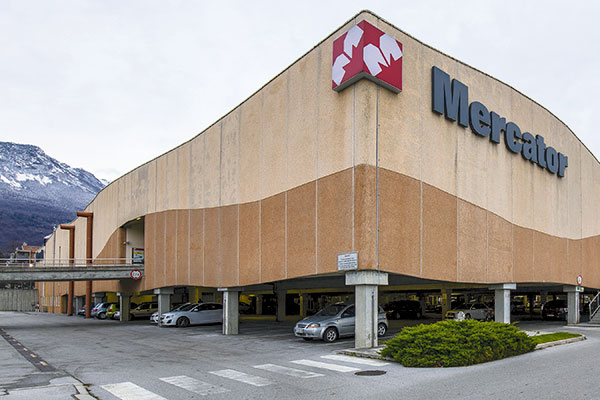 ---
About Supernova Group
Over the last few years, the Supernova group has transitioned from the role of a developer to that of an investor: In 2015, during the course of the biggest transaction in the company's history to date, 56 bauMax stores were acquired by Supernova, of which the majority are leased to the expanding DIY chain OBI. Additional milestones include various acquisitions made in subsequent years, through which numerous assets in Croatia, including some objects in the city center of Zagreb, have been purchased. The Supernova portfolio comprises real estate currently valued at approximately EUR 1.2 bn and targets further growth of the Group through intelligent developments and strategic acquisitions, while preserving a conservative financing structure.