Christiansholm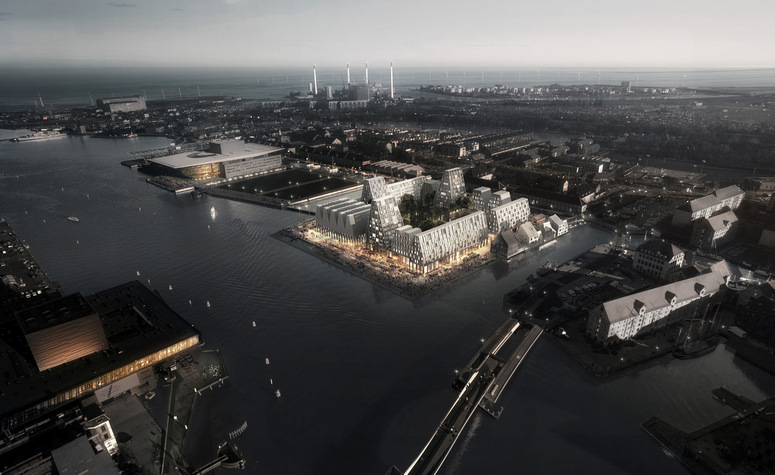 Christiansholm is a uniquely located island in the heart of Copenhagen's waterfront. Today, it contains old industrial warehouses.
The project's vision is to create a series of new spaces for informal, public functions such as shops, an event hall, and a swimming pool. Private housing will be built on top of these spaces, which will enclose an intimate, green courtyard. The whole island will be flanked by a unifying public promenade.
This balances the island's existing vivid public life with the private life of the future inhabitants to make it attractive for visitors and local residents alike. Completion is planned for 2022.
Esas 10 Burda Shopping Mall (Balikesir)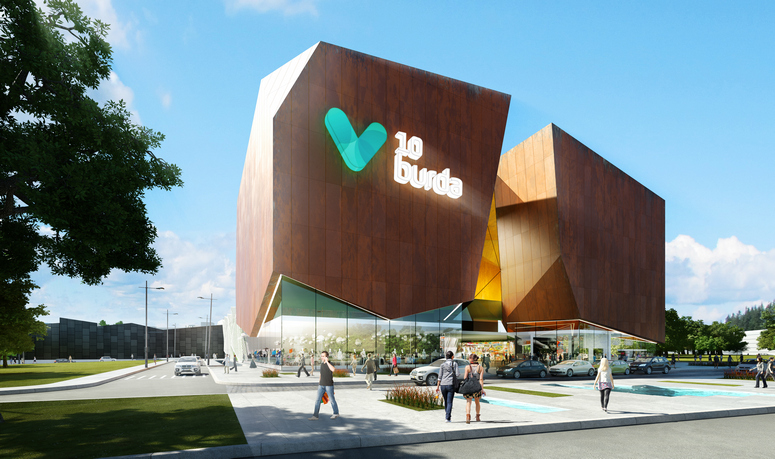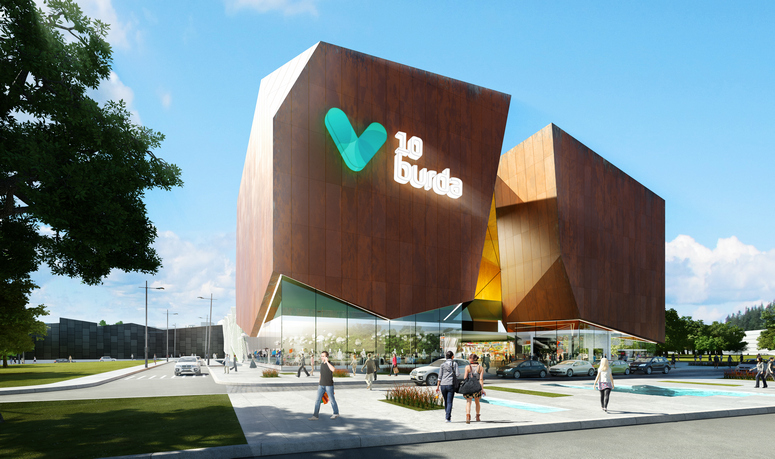 Esas 10 Burda is a mall located in Balikesir, western Turkey. The shopping center has approximately 150 stores, consisting of a diverse range of categories and a full range of brands.
Esas 10 Burda has 39,433 sq m of shopping area, 4,145 sq m of dining area with cafes and restaurants, a 2,000-sq-m entertainment center, and a 2,500-sq-m cinema complex with eight auditoriums. The mall has 1,800 parking spaces.
The estimated cost for this project is $100 million (€94 million). It is expected to open next year.
Esas 39 Burda Shopping Mall (Luleburgaz)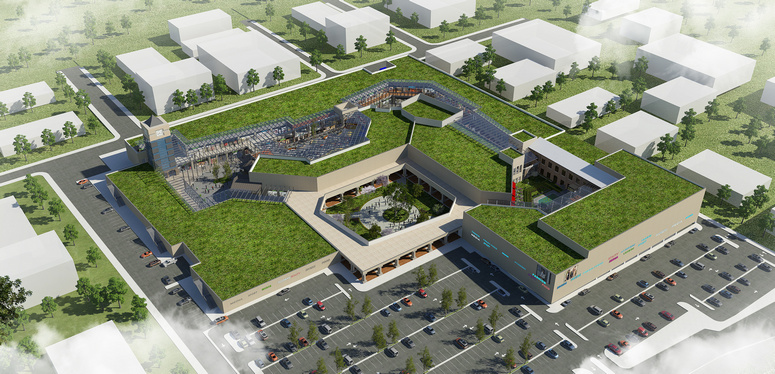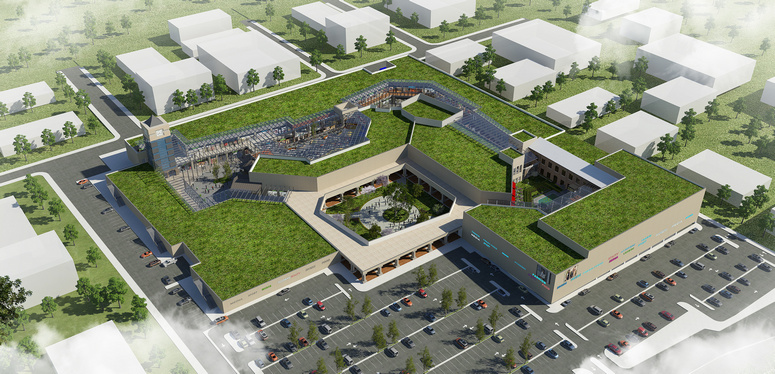 Esas 39 Burda is a shopping mall located in Luleburgaz, western Turkey. Focusing strongly on entertainment and leisure, the scheme has approximately 100 stores, a 1,000-sq-m food court with cafes and restaurants, a 1,600-sq-m entertainment center, a 1,200-sq-m electronics market, and a 1,300-sq-m hypermarket.
The shopping center aims to create social life spaces for the people of Luleburgaz with its large food and beverage offerings and seven cinema auditoriums. With its parking capacity of 600 cars, Esas 39 Burda will be the favorite place for tourists and locals alike.
The estimated cost for this project is more than $50 million (€47 million). The opening is scheduled for 2018.
Gdynia Waterfront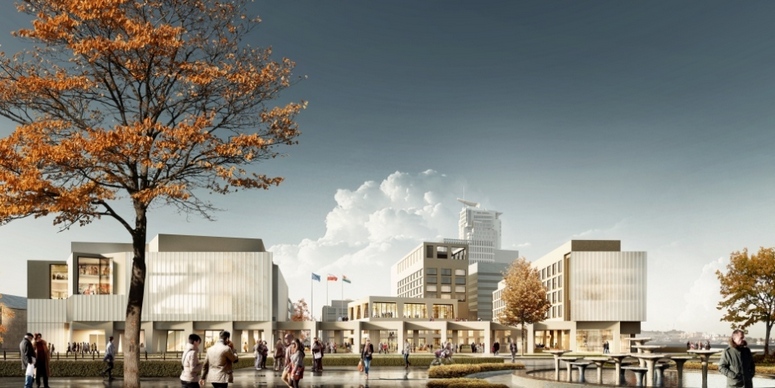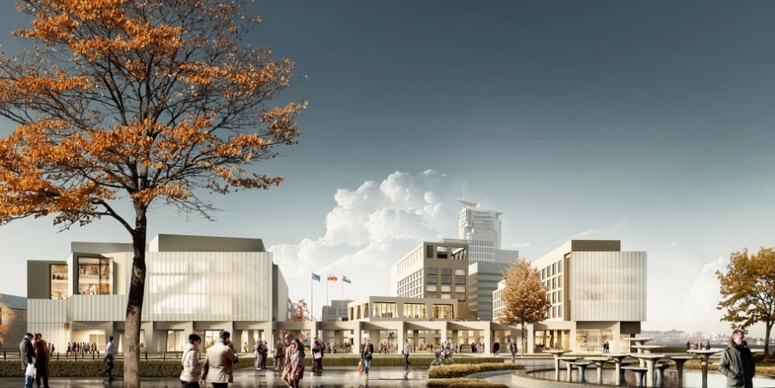 Gdynia Waterfront is a modern, multi-functional complex with an attractive space that welcomes all residents and visitors of Gdynia in northern Poland.
The nearly 100,000-sq-m scheme will comprise residential buildings, shopping, retail, and cultural facilities. They will be complemented by office space and hotels with an associated conference center, spa, and cinema. Modern architecture and well-planned public spaces with passages and squares will create a special atmosphere.
The complex is being built in a dynamic location in Gdynia. The tourist and business surroundings of the project will guarantee that the complex will soon become the beating heart of the city. The project's first phase is already complete and the second is being planned.
Odel Mall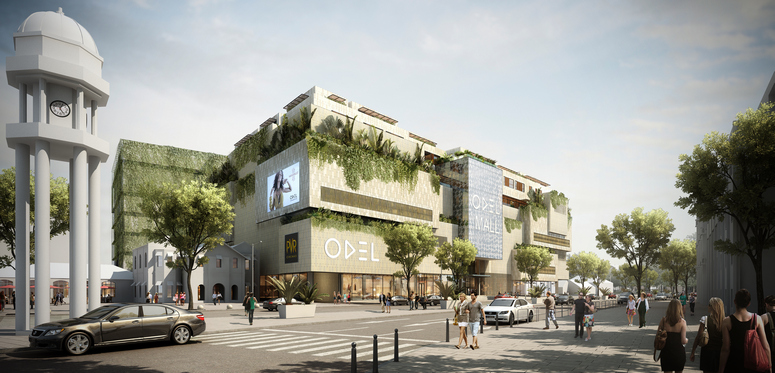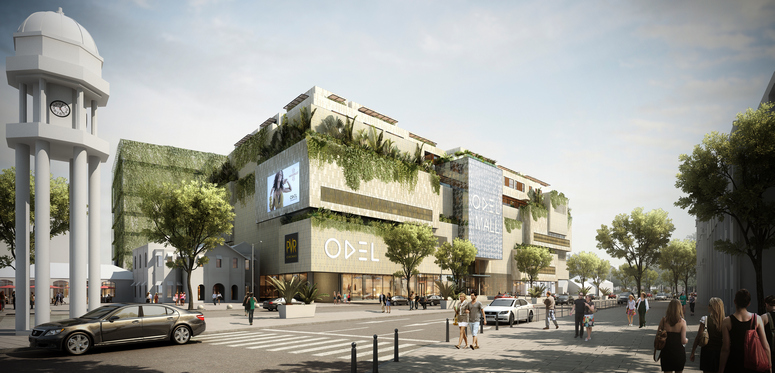 Odel Mall is the logical next step towards making Sri Lankas's capital Colombo more attractive and vibrant. It's a gem in the heart of the metropolis that unites shopping with spa facilities, entertainment, culinary enjoyment, and exclusive premium apartments.
Odel also represents sustainable Odel Mall architecture, incorporating local themes and a cosmopolitan flair. Lushly planted terraces and protuberances and a green boulevard form a visual connection with the park across the way, creating a seamless transition from outside to in. Various protruding and receding architectural elements break up the façade. The resultant progressive form combines with traditional terracotta to create a blend of new and old elements. The beauty of variety and diversion is tangible here.
Odel Mall is situated at Ward Place in Colombo Seven in the city center, one of the country's most important tourist districts. In close proximity, there are beloved attractions and cultural sites as well as the town hall. The new landmark is more than just a mixed-used building: It is a microcosm of the comforts of life, crowned by an opulent, greened sky garden; an oasis amidst the bustling metropolis that offers an attractive environment for 39 premium apartments. Completion is expected in 2019.
Outlet Center Villefontaine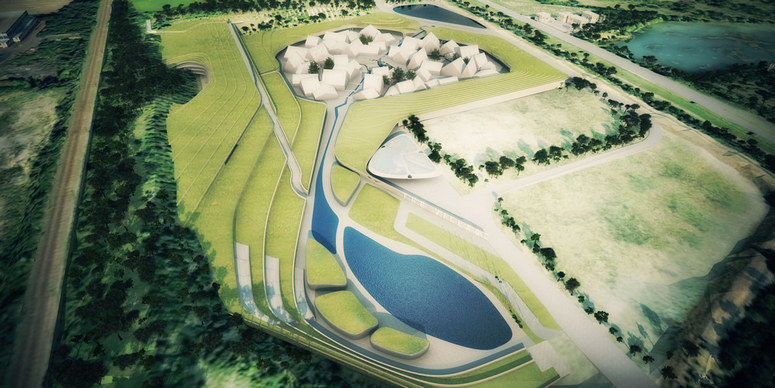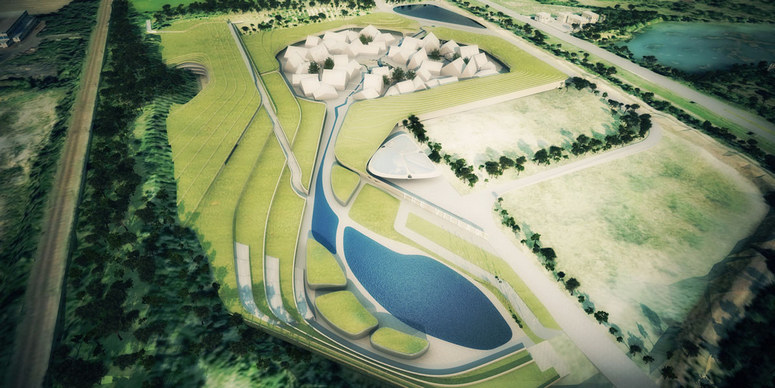 Outlet Center Villefontaine in France's Auvergne-Rhône-Alpes region was designed by Light Architecture and Gianni Ranaulo as a main shopping destination. The scheme includes the construction of 21,000 sq m of retail space, comprising 13 medium-sized stores and 69 stores and restaurants in total. The project also includes a five-story parking garage for 1,600 cars. Landscape integration is a major challenge in this project and fits perfectly into its environment thanks to landscape and architectural elements that are part of the identity of the outlet center and include a green roof covering the parking areas and an ecological basin with phytodepuration. Outlet Center Villefontaine, scheduled for completion in 2017, is to be built according to high environmental performance standards and aims at obtaining a BREEAM® certification. The project's value is €50 million.
Serenada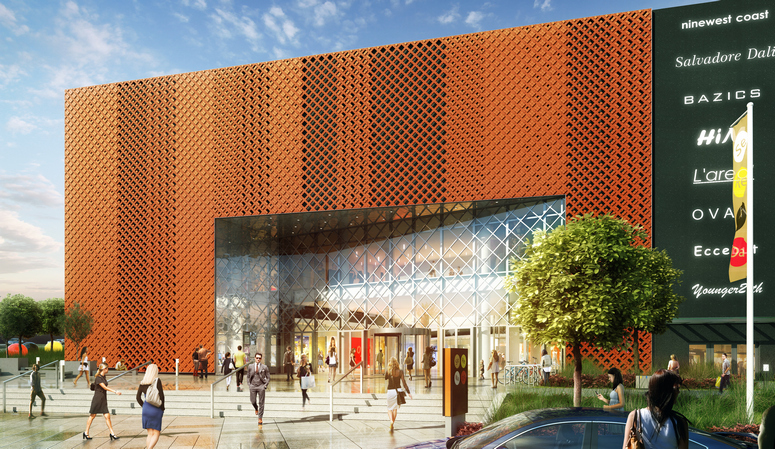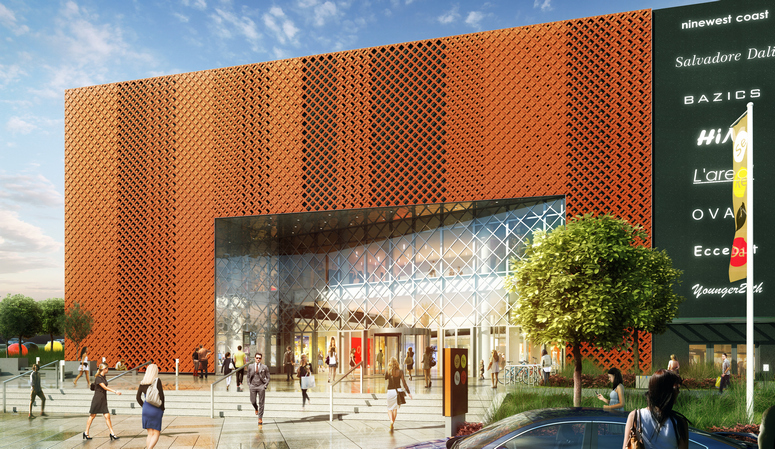 The Serenada shopping center is to be greatly expanded in a few phases leading to the creation of the largest life style shopping and entertainment center in the existing retail zone in northern Kraków, Poland.
Serenada acts as a link between all the existing retail and entertainment facilities in Olsza's fragmented urban environment: aqua park, the Krokus shopping center, OBI, DIY, Auchan Hypermarket, and a Multikino cinema.
Thanks to its innovative architecture and adaptation into the surrounding space, Serenada should become the number one choice for shopping in Northern Kraków and the entire region. The first phase is set to be finished at the end of 2017, with the second following in 2019.
Warsaw HUB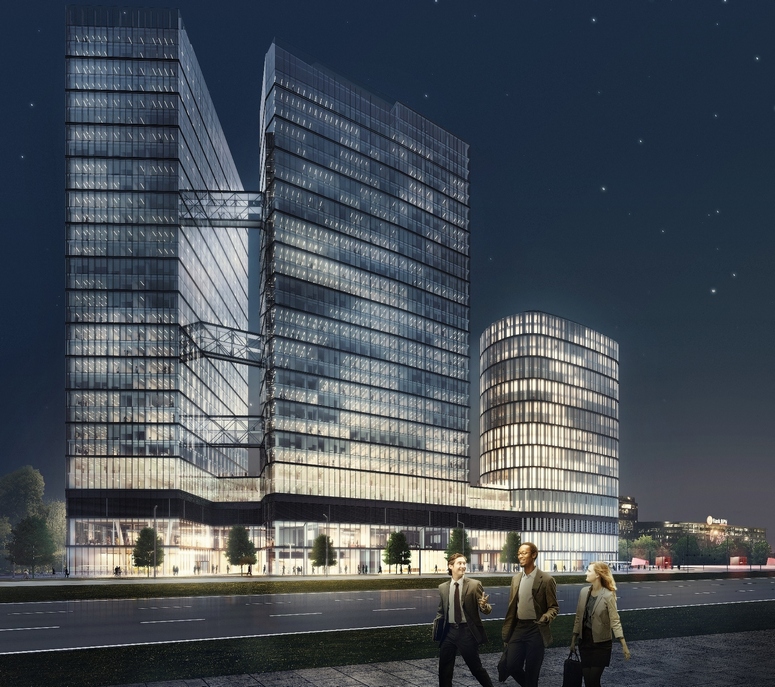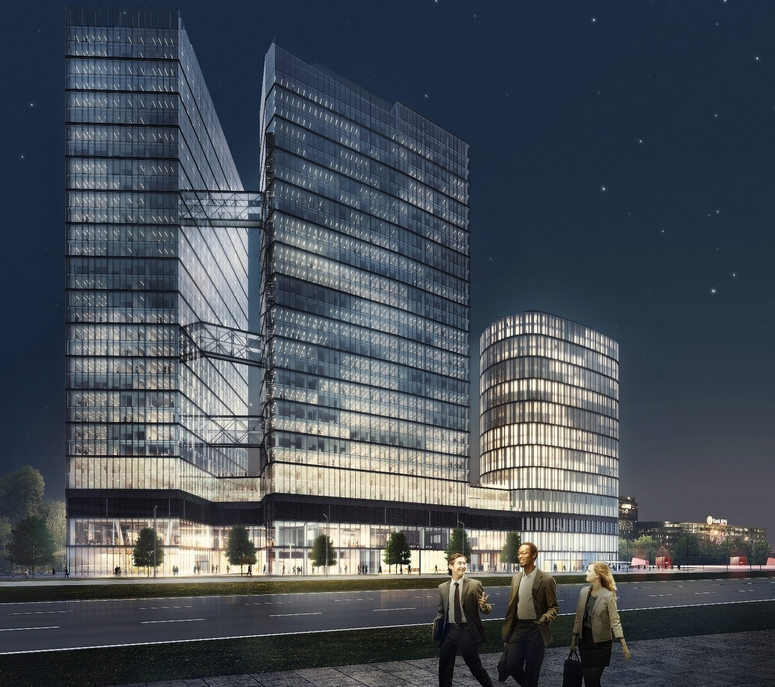 Warsaw HUB is Ghelamco's innovative project connecting business with creativity. It is an example of high-class architecture with a city-forming function.
The investment will be a transport hub at the heart of the network, meeting all the needs of modern companies. It sets new standards in thinking about commercial construction: Everything here is developed with tenants' needs in mind.
The 113,000 sq m of space will host state-of-the-art office space, a conference center, 3- and 4-star hotels, and numerous retail and service outlets. The buildings will be characterized by modern architecture dominated by simple glass forms.
The Warsaw HUB will have excellent transport links to other parts of the city thanks to numerous bus and tram stops and direct access to the second metro line. The opening is planned for the beginning of 2020.
Vesse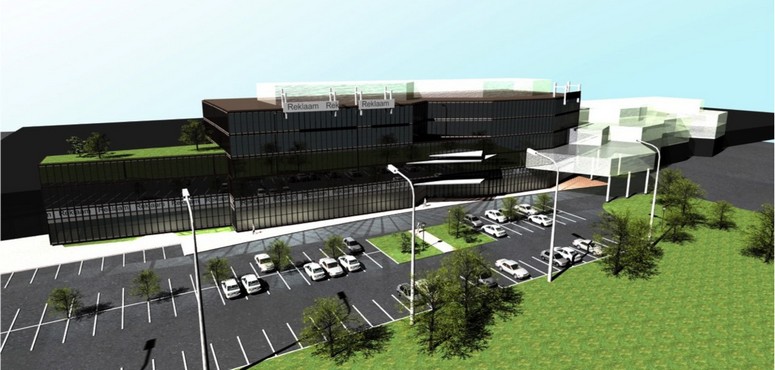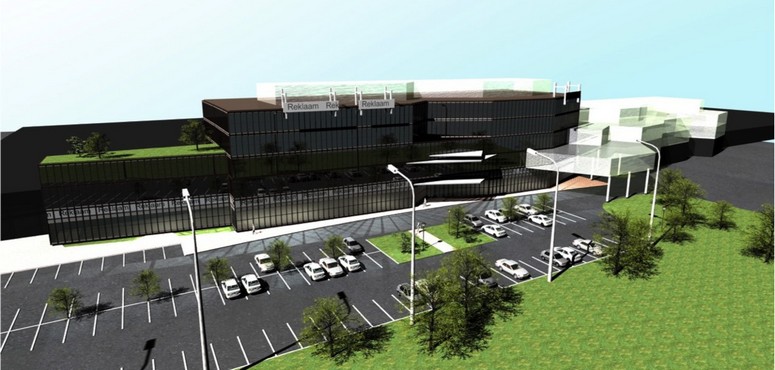 Vesse is a mixed-use building that is an expansion of what used to be the first large-scale hypermarket in Lasnamäe, the largest suburb of Tallinn (Estonia). With its 7,000 sq m of existing leased space, it currently operates as a retail property for furniture and home appliances.
The planning initiated in 2010 allows the property to be expanded to 21,000 sq m of retail, logistics, and modern offices. The development can be realized in stages. The first phase will allow construction of a new facade without interfering with the existing leases in the main building. The second phase will allow the existing building to be expanded and refurbished.
The building is located on the most active traffic junctions in the eastern part of the Tallinn, which connects St Peterburg road and Tallinn airport. It is surrounded by retail, logistics, and industrial properties.
A retail area with a Hypermarket, a major DYI store, and cash&carry operators is also located nearby. The property has accesses to the main road and secondary streets behind it, ensuring accessibility even with the expanded volume. Completion is scheduled for 2018.