Axiom | Wakefield, United Kingdom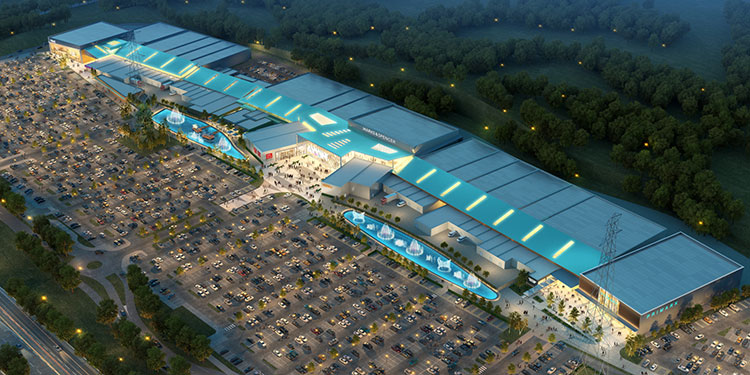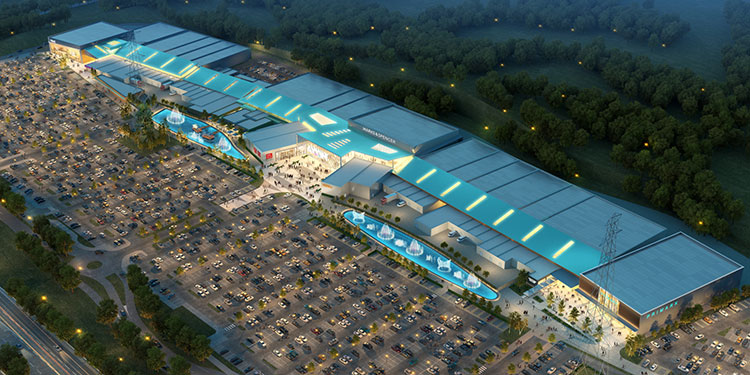 Booth R7-A18 | Lateral Property Group, in partnership with investment firm Highgrove Group, has announced the plans for the out-of-town retail scheme, located along the M62 and near the existing Junction 32 outlet center. Planning consent has been agreed and construction was set to begin in 2019, with the official opening scheduled for 2021. The development will consist of 55,742 sq m of retail floor space across 75 units. Axiom has secured pre-leases with Next, Primark, Marks & Spencer, and Boots. The development is part of a 43-hectare estate that features a 16-hectare country park and an £18 m (€20.8 m), 10,000-seat rugby stadium.
---
Giants on the Quayside | Newcastle, United Kingdom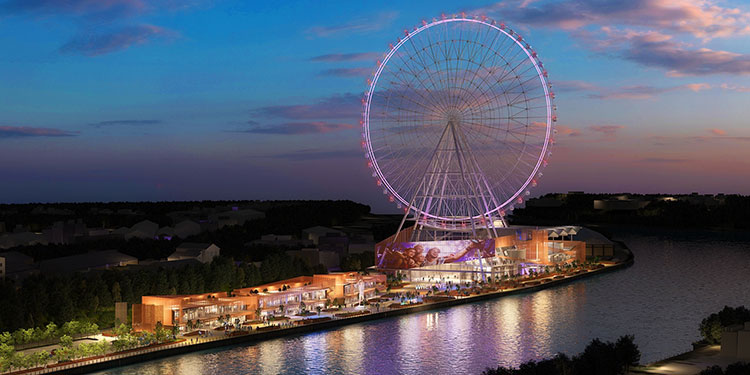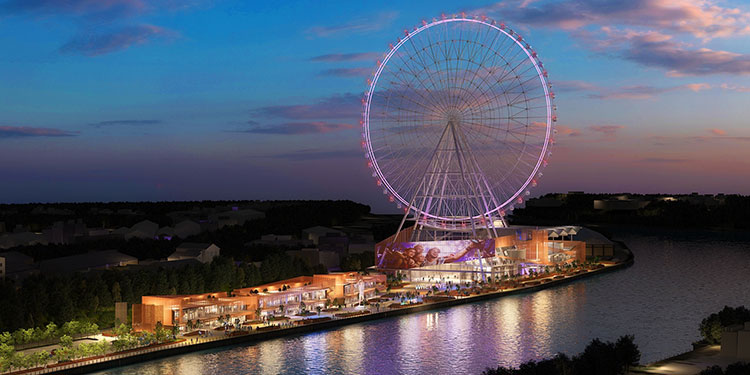 Booth C19 | Giants on the Quayside, located in Newcastle upon Tyne, is set to become one of Europe's best waterfront experiences. This will serve as a new destination for leisure, sport, food, and drink and will be built around a 140-meter giant observation wheel – the Whey Aye. Creating up to 800 jobs, the Giants on the Quayside development will span 32,000 sq m and will be located on the former Spillers Flour Mill site, which was demolished in 2011. The Whey Aye will be 5 m taller than the London Eye, making it the tallest observation wheel in Europe. The development will also feature a new destination food and beverage experience called The Giant's Quay, a family entertainment center, a giant sports deck, and a state-of-the-art virtual golf club called The Quayside Golf Club. Completion is scheduled for 2023.
---
Le Belvedere | Bordeaux, France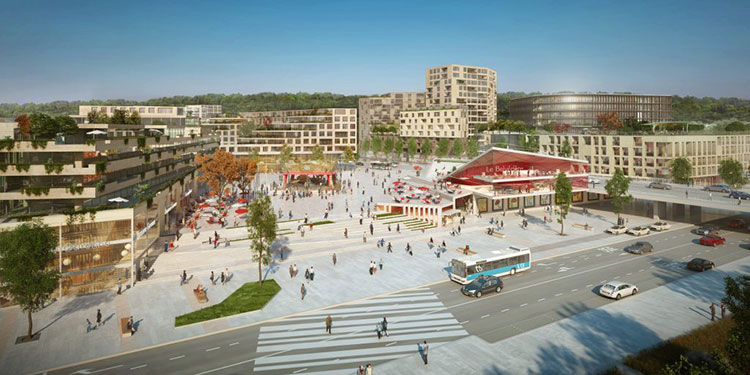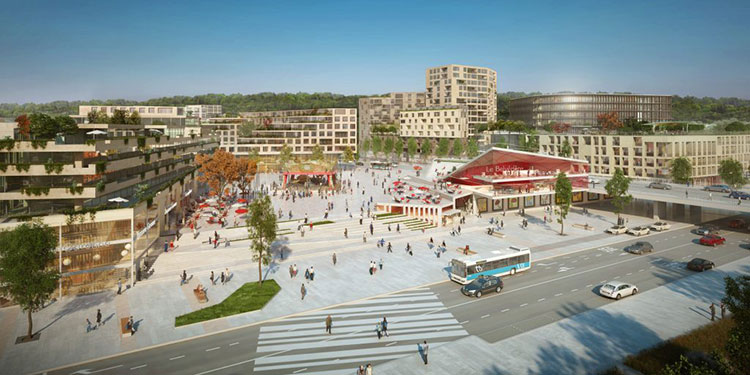 Booth R7-C24/R9-E | Bordeaux's future Belvedere district will form part of the metropolitan city center's extension on the right bank of the Garonne, and it aims to create a new district close to the TGV railway station. The scheme will provide a mixed-use district with housing and a center for tertiary businesses, which will link to the business center on the west bank. Its prominent location provides unrestricted views of the 18th-century facades of Bordeaux, a city on the UNESCO World Heritage List. Place du Belvedere, a square in the heart of the development and equivalent in size to Bordeaux's Place de la Bourse, will offer a variety of ground floor shops. The district will comprise 50,000 sq m of office space, 72,000 sq m of housing, and 10,000 sq m of space for cafes/restaurants, food shops, supermarkets, as well as sports and cultural facilities. The project has been designed by the Guller Guller and Hondelatte Laporte architectural firms.
---
Liangjiang Innovation Zone | Chongqing, China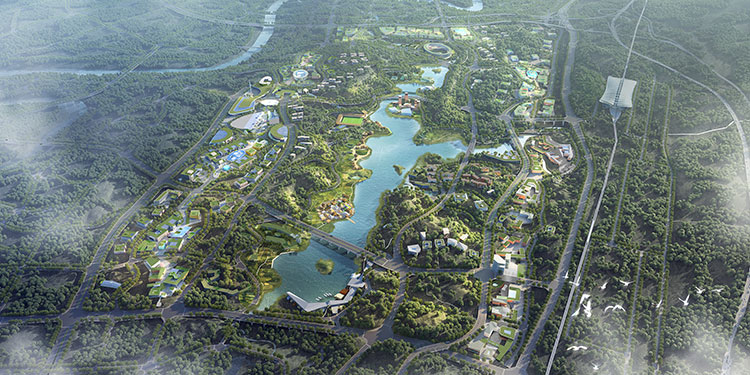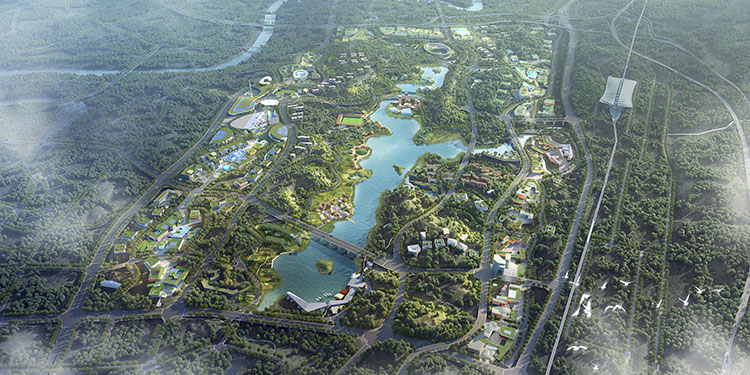 Booth P1 N50 | Liangjiang has been chosen by the Chinese government as a developmental "new area" for Chongqing, which has a population of nearly 30 million and is one of China's four centrally-governed municipalities. Chapman Taylor's competition-winning design for the 6.8-square-kilometer site creates a series of campuses and R&D clusters, connected to each other via landscaped walkways, all surrounding a central lake and a collaborative innovation zone called "The Center of Ideas". The campuses feature university-style courtyards, with a series of public and private spaces semi-enclosed by undulating perimeter walls that imitate the meandering path of the nearby rivers. A series of residential, hospitality, and cultural villages will be developed as part of the masterplan, each with distinct characters and spatial characteristics. There will also be retail, leisure, F&B, hotels, cultural, and civic buildings – all served by a railway/metro hub, new roads, paths and cycleways, water taxis, and electric buses.
---
Milanord2 | Milan, Italy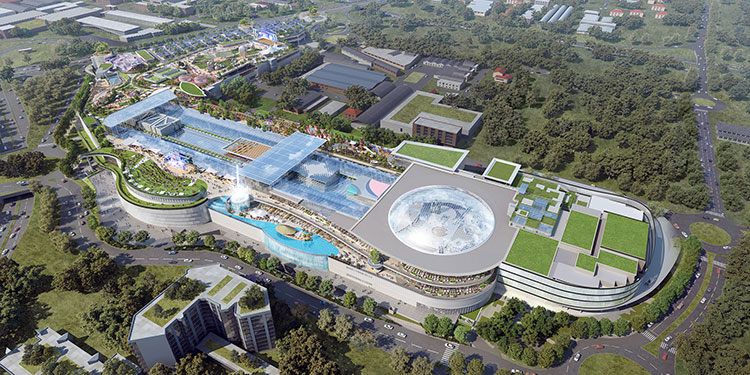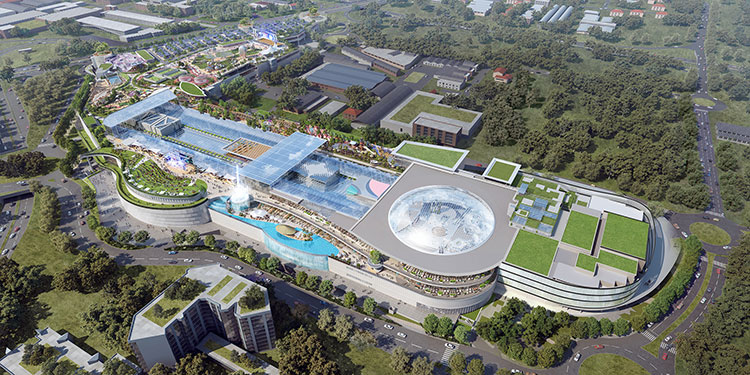 Boot P1 N50 | Milanord2 will be a dynamic and strategically well-located retail and leisure destination, which will house 98,500 sq m of retail stores and 10,000 sq m of restaurants, cafés, and bars. The 41,000-square-meter Sky Plaza will host free, open-air games and sports activities along with many cultural events. The center, which is only 30 minutes from central Milan, will include a cinema, children's play areas, and a marketplace for fresh, local produce as part of the family-friendly offering. The aim is to create a day-out experience for people of all backgrounds and generations in a unique, new multi-use shopping environment, which will provide a community hub for the city and the wider region. Milanord2 is well connected – it houses a metro station for the Red and Lilac M1 subway lines that run beneath the center, it is also served by several bus routes and offers ample parking, bicycle stations, and cycle paths. Completion is planned for 2022.