Master Management Group (MMG) has taken ownership of centers located in Kutno, Ciechanów, Piekary Śląskie, Józefosław, Lubin, Poznań and Szczecin.
The company also manages Brama Mazur in Ełk and Galeria Niwa in Oświęcim, which together with the acquired centers account for a total of approximately 100,000 m sq of GLA. In addition, Master Management Group is working on its latest retail concept – Forest Park Outlet in Łomna near Warsaw.
This will be the first outlet village in Poland, outstanding for its unique Western designed village-style architecture in harmony with the surroundings. MMG has 3 projects in Zawiercie, Kołobrzeg and Legionowo underway and is also developing a multi-functional complex in Łódź – Piotrkowska 155.
"Following the successful acquisition of centers we have hitherto managed, it is time to rebrand and expand our portfolio further – we plan to build four more centers, and one of them, Forest Park Outlet on the outskirts, is a completely new retail concept in Poland," says Paul Kusmierz, CEO of MMG.
"For years, we have been pursuing a long-term strategy of adding value and active management of shopping venues, mainly in smaller cities. Taking ownership of the portfolio of centers is another step in that strategy. They have tremendous potential and many opportunities for growth, and thus profitability," added Paul Kusmierz.
According to MMG, it is a great time to invest in commercial projects. The Polish economy is growing, wages and consumption are rising.
"Poles love shopping centers," says Paul Kusmierz. "They have become not only a place for quick and convenient shopping but also a place of meeting people, relaxing, a way to spend time with family or friends. If, in addition, they are located where people can interact with nature and enjoy the outdoors, as we plan for Forest Park Outlet, they are a great investment" – he concludes.
Follow ACROSS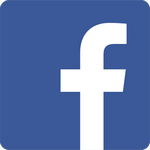 Share this article