Au fil de l'Eau
Verviers, Belgien
Stand R7.M11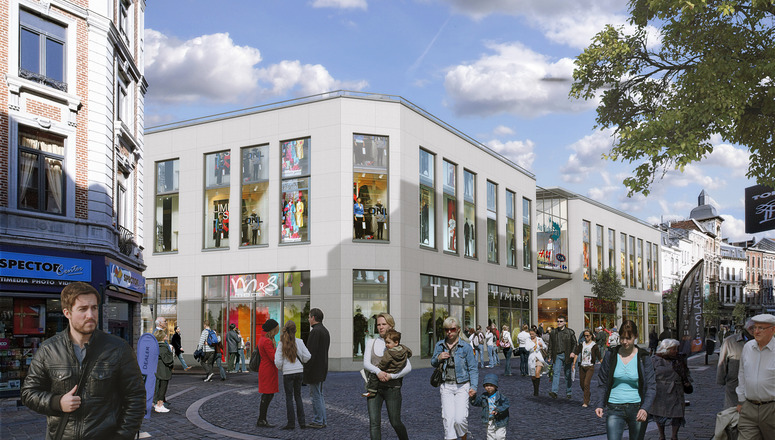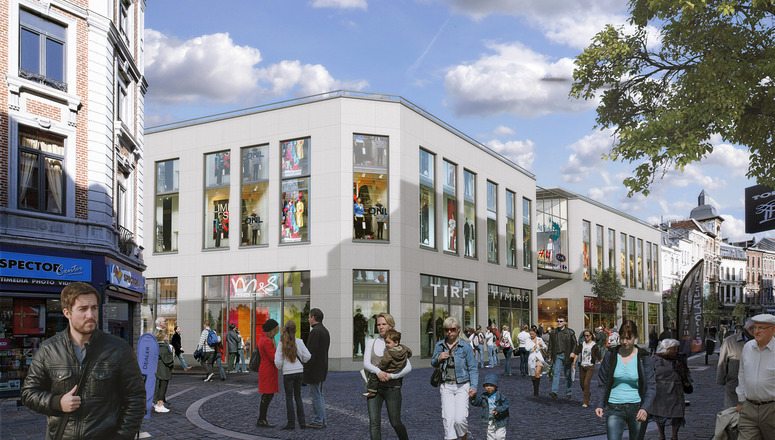 Located near the German and Dutch borders, "Au fil de l'Eau" in Verviers, Belgium has a cross-border catchment area.
It will animate the heart of one of the most important cities in Wallonia, located in Liège province's second-largest conurbation.
It will feature a few hundred units modeling the story of the Grands Prés in Mons (Belgium), a shopping center that was also developed by City Mall. With an area of 28,000 sq m, "Au fil de l'Eau" will offer a balanced commercial mix, meeting the wishes of both consumers and retailers.
The food court will be centrally located, with various quality restaurants. The underground parking area will have a capacity of 1,150 parking spaces. Construction is set to begin in 2018 and will last more than three years.
The project is expected to attract 5-6 million visitors per year, who will enjoy a pleasant urban environment thanks to the nearby Vesdre river. The opening is planned for the third quarter of 2021.
---
Les 3 Fontaines
Cergy, France
Stand R8.A9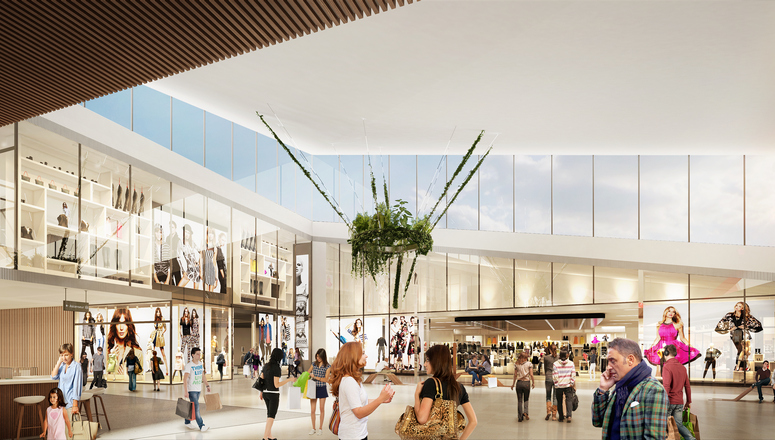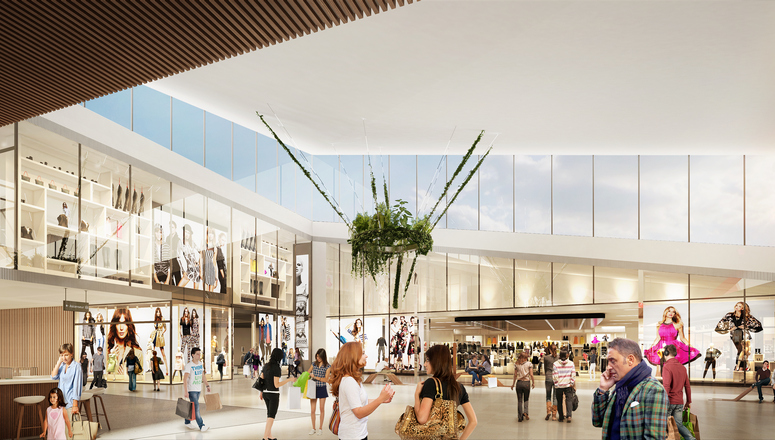 Opened in 1972 and refurbished in 1996 following Hammerson's acquisition in 1995, Les 3 Fontaines is an enclosed, three-level shopping center.
Anchored by Auchan, its main tenants include H&M and Mango. The center also benefits from 3,300 car parking spaces. Les 3 Fontaines is located in the center of Cergy and is the main shopping destination for the Val d'Oise, a leading urban regional center near Paris.
A 12-month renovation program was completed in 2016; it will be followed by an extension due to complete in 2019.
A high-quality retail offer with over 60 new retail units, plus a food court with 12 restaurants, will complement the current offer.
---
Shopping Promenade Claye Souilly
Claye Souilly, France
Stand P-1 K51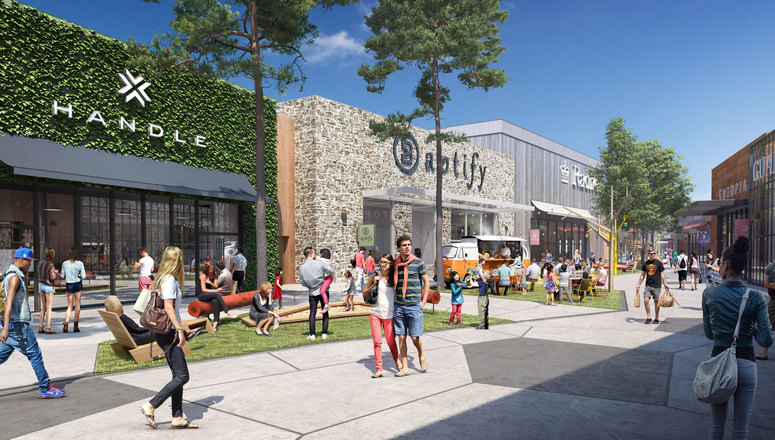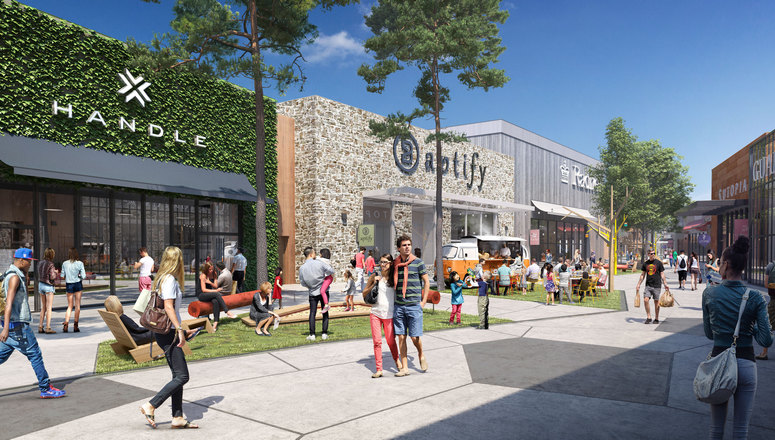 This new concept of shopping and leisure created by Frey aims to enhance the visitor experience.
The Shopping Promenade is located in a premium shopping area near the most successful Carrefour hypermarket in the Paris region, in Claye Souilly. The project will offer its visitors a wide range of shops, restaurants, and leisure spots.
It will house 50 shops on its 40,000 sq m of GLA, along with over 1,450 parking spaces. Frey calculates that Shopping Promenade Claye Souilly will attract 6 million visitors per year when it opens in 2019.
---
Neyrpic
Saint-Martin-d'Hères, France
Stand P-1/G50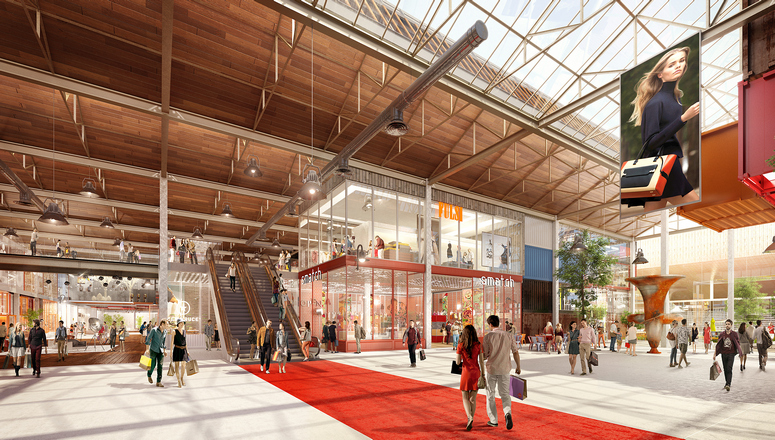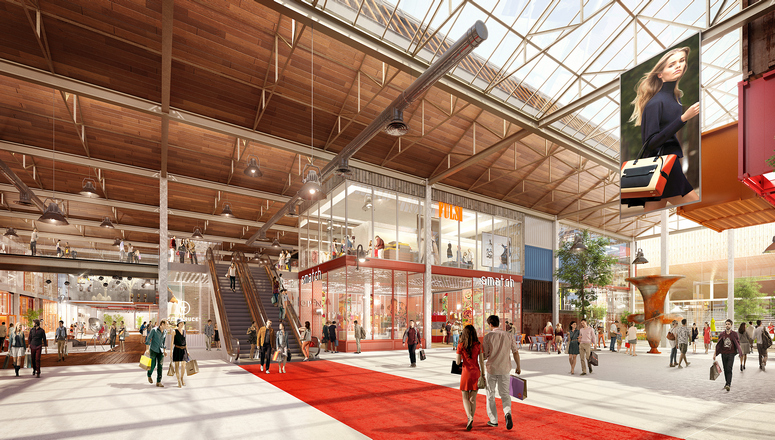 Apsys is constructing a project with a GLA of around 50,000 sq m and 98 Stores, 20 restaurants, and 850 parking spaces in Saint-Martin-d'Hères near Grenoble.
On the site of the old factories to which it owes its name, Neyrpic will be a vibrant, diverse place where shopping, leisure, sport, culture, and nature are intrinsically linked.
Its architecture, designed by Edouard François, will resurrect materials and turbines from the former factory and industrial containers in a raw, inventive style. At the heart of the project, a long green space will accommodate events, seasonal activities, happenings, terrace cafés, and restaurants.
Fully respectful of its environment, Neyrpic will generate part of the energy required to run it using 20,000 sq m of solar panels on the roof. The opening is planned for 2020.
---
Shopping Promenade Ode à la Mer
Montpellier, France
Stand P-1.K51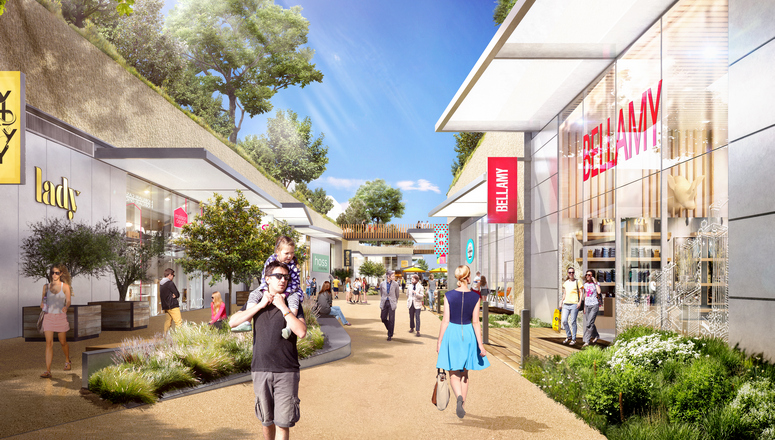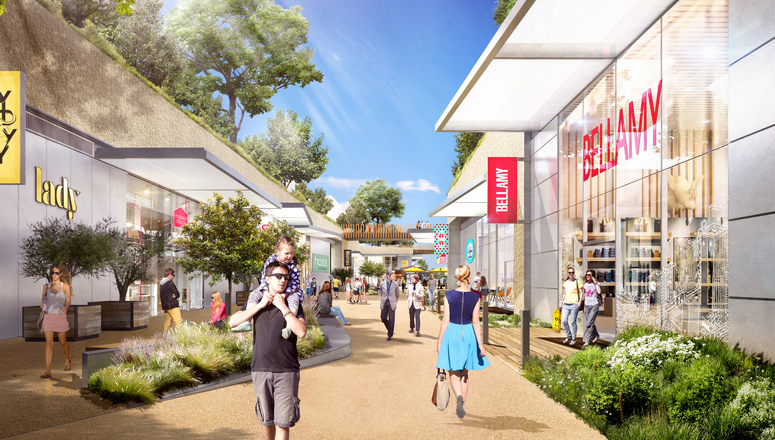 The southern French city of Montpellier has chosen Frey to build the Ode à la Mer project, one of the most important shopping, leisure, and business space refurbishments in Europe.
The shopping promenade is located near Route de la Mer, the region's prime shopping destination. It will host around 60 stores on its GLA of around 111,000 sq m.
It will also feature 2,250 parking spaces. It will open its doors in 2020. It is expected to attract 10-12 million visitors per year.
---
Italik
Paris, France
Stand R8.A9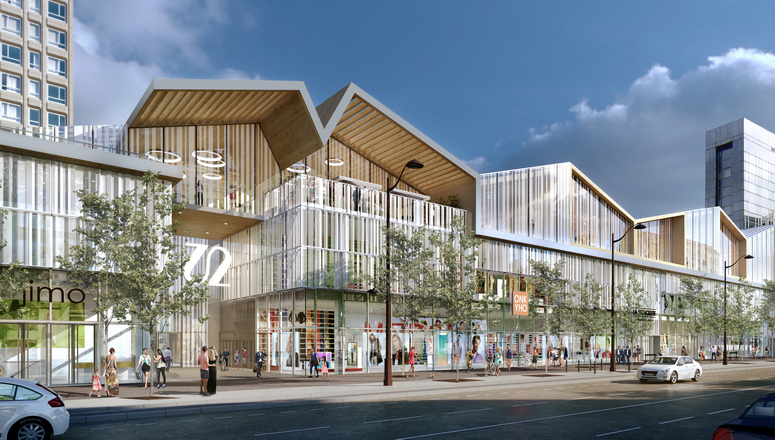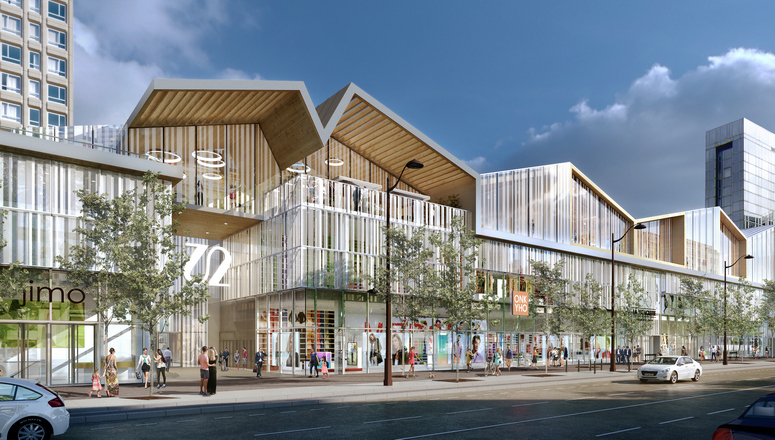 Italik is the winner of "Reinventing Paris", a competition was launched by the Paris City Council in 2014.
It will create a mixed-use retail, culture, and events destination. The 6,500-sq-m center in Paris's 13th Arrondissement will house 11 stores.
It will bring a creative and fresh retail mix, social and educational facilities, and a 1,100-sq-m rooftop vegetable garden, as well as an innovative restaurant offer and an outstanding events venue. Hammerson plans to open it in 2019.
---
Les Ateliers Gaîté
Paris, France
Stand C17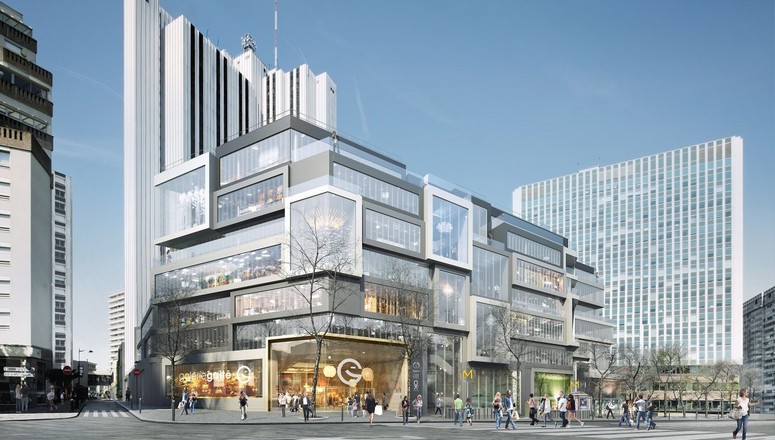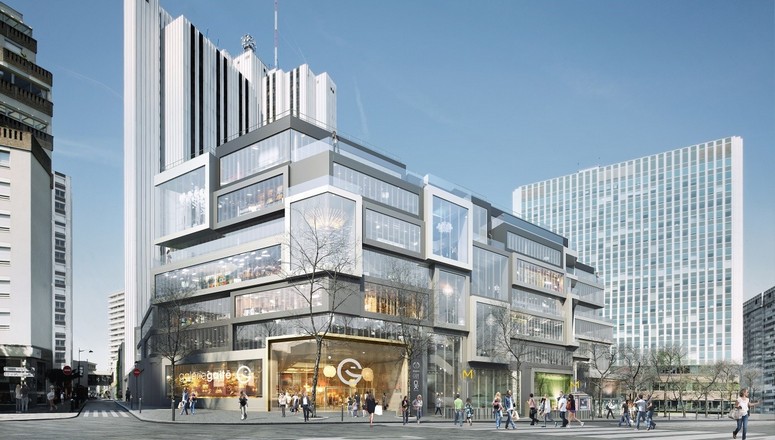 This mixed-use project in the heart of Paris is converting what was once an obsolete, 1970s-style Parisian block into an outstanding piece of architecture.
The project offers new social housing and public facilities, while part of the underground parking will be transformed into shops and restaurants to create a new heart for Paris's 14th Arrondissement.
The future shopping center, Les Ateliers Gaîté, will welcome visitors to 105 shops on a GLA of 27,700 sq m, with a retail positioning built around three themes: DIY, experiential retail, and sustainable and ethical consumption.
The project will feature Fresh!, a gourmet destination with a concept providing an extensive market for food products and dining options or gourmet breaks in a convivial, authentic, and vibrant atmosphere with open terraces, open kitchens, and food trucks.
Les Galeries Gaîté will become the convenient and trendy shopping destination on the Parisian Left Bank. Unibail-Rodamco plans to open it in 2020.
---
Shopping Promenade Coeur Alsace
Strasbourg, France
Stand P-1.K51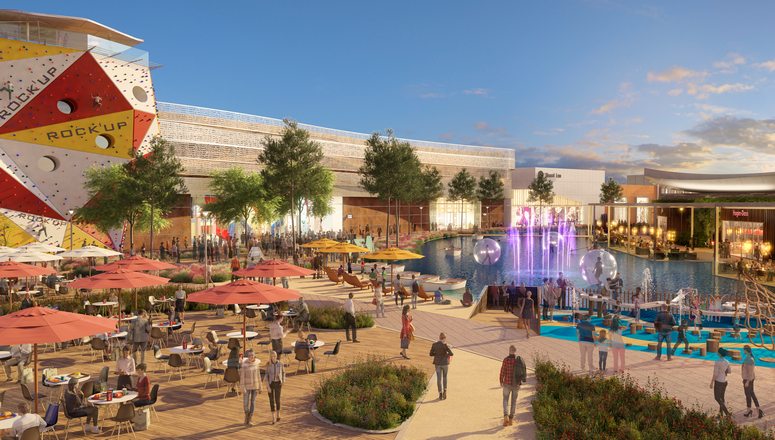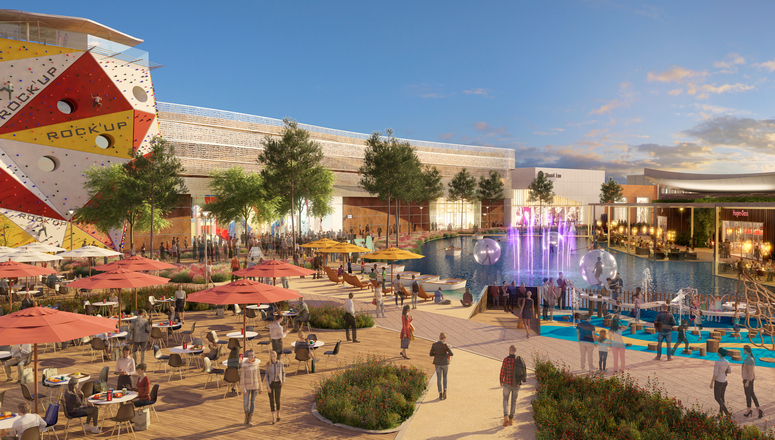 Frey, the winner of the design/development competition launched by the city of Strasbourg, will lead one of the biggest urban and commercial redevelopment projects in France as both developer and investor.
In the middle of this refurbishment area, Shopping Promenade Cour Alsace will offer its visitors more than the traditional shopping experience—it will promise an augmented experience.
It will cover 67,000 sq m of GLA, with 60 Stores and 3,800 parking spaces. After the opening in September 2019, Frey reckons the center will see 7-8 million annual visitors.
---
Val Tolosa
Toulouse, France
Stand C17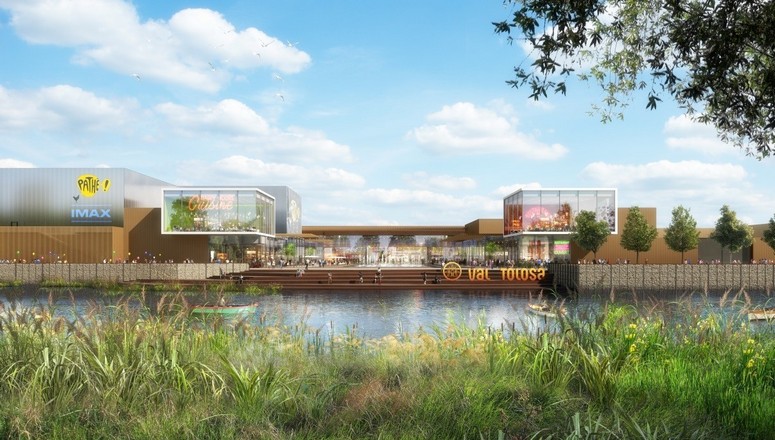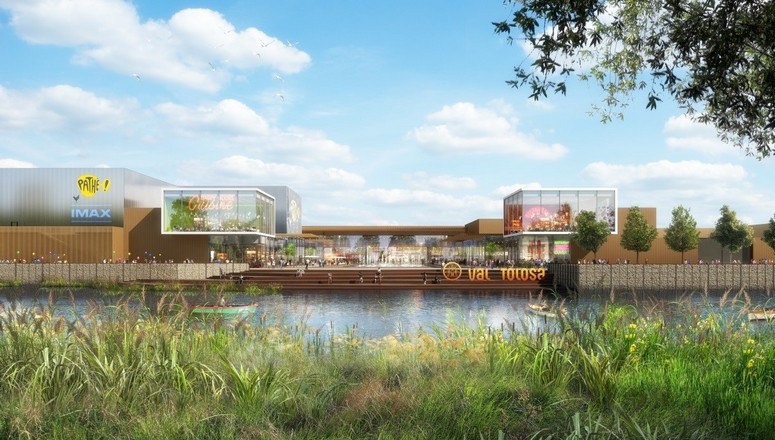 Near Toulouse, Unibail-Rodamco will open a new shopping center in autumn 2019.
Val Tolosa aims to be the biggest mall in Occitania. Close to Spain, the region is one France's most attractive and benefits from international appeal.
Conceived by local architects Taillandier Architectes Associés, it will be at the core of a 9-hectare natural park including a lake and 2,000 trees. With 85,000 sq m of retail space and 155 stores with a department store and a Géant hypermarket, Val Tolosa will be a magnet for shopping.
It will offer a wide range of services, a Pathé IMAX Laser movie theater, unique experiences, and animations for everyone, making it the destination for shopping and leisure in the region.
Val Tolosa will strengthen the local economic situation: its construction will generate 3,500 direct and indirect jobs. Once the malls open, 2,000 additional jobs will be created. This shopping and leisure center grounded in nature will be a symbol of sustainable architecture.
---
Cano Singen
Singen, Germany
Stand R7.G14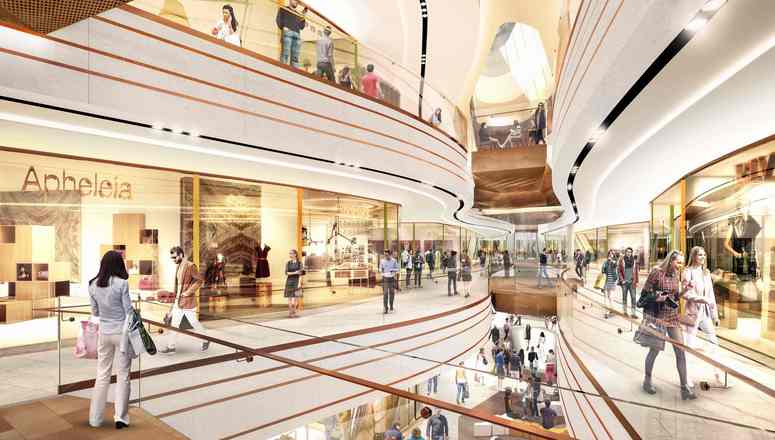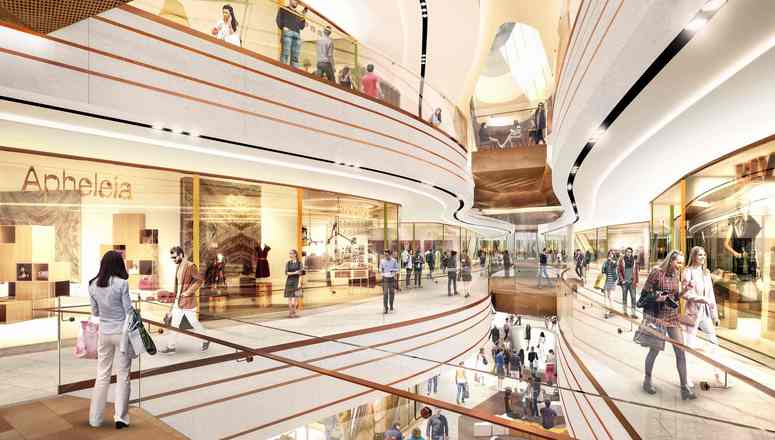 The city of Singen am Hohentwiel in the Bodensee-Hegau Region of Baden Württemberg is up for a shopping destination: the new Cano mall. Situated on the city's main shopping street opposite the train station, it will feature 85 shops and a large variety of food options.
The planning for the project is well under way: The city council has resolved to disclose the plans to the public and the negotiations for the urban planning contract have been completed. The development plan and the building permit are expected by the end of the year. The opening of Cano is scheduled for autumn 2019.
Visitors can expect a modern mall offering a comfortable ambiance and a premium architectural design. The center's design and building materials were inspired by the industrial tradition of the city of Singen and the volcanic geology of the surrounding landscape.
High-end dining options with outside seating and late opening times will make the center an integral part of the city and a new, vibrant meeting place.
---
Iran Mall
Tehran, Iran
Stand R7.L1/R7.K1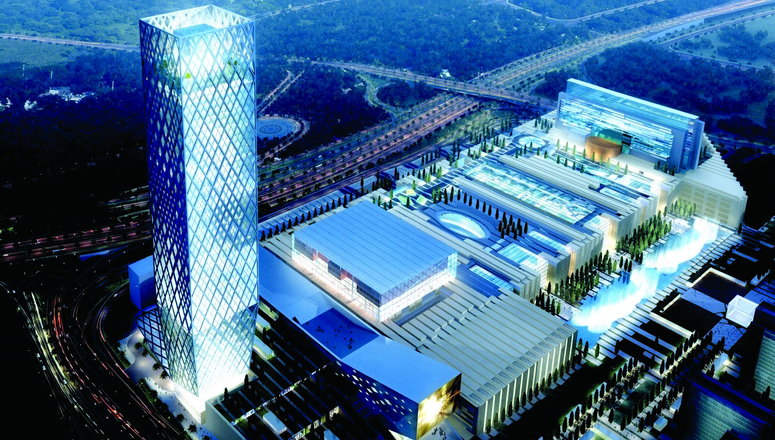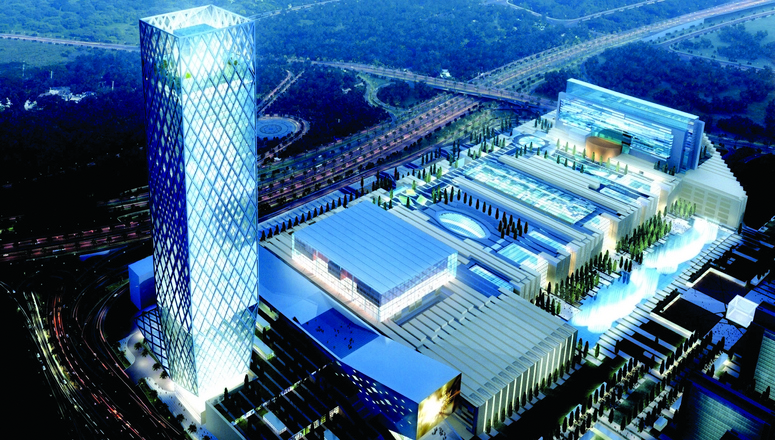 Developed on a 1.9-million-sq-m plot in central Tehran, the luxurious 500,000-sq-m Iran Mall is the first project on such a scale to be planned, developed, owned, and managed under the same roof. It will become a multi-faceted attraction for all ages.
The development includes a car showroom, Persian garden, a fashion square, 42,000 sq m of F&B, a five-star hotel with 450 rooms, 20,000 parking spaces, 850 Shops, a 20,000-sq-m hypermarket, a musical fountain, the Crystal Atrium, a 40,000-sq-m exhibition area on four levels, 12 cinema screens, and a commercial tower. 40 million visitors are expected annually in the Iran Mall once it opens in the first half of 2018.
---
Mica Mall
Kish Island, Iran
Stand P-1.F 1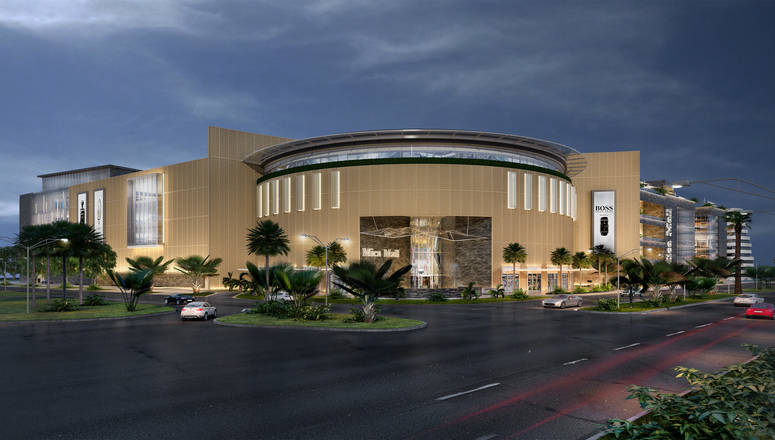 Mica Mall is the biggest retail and entertainment center in Kish Island in the Persian Gulf. It is now under construction, with a foundation of 202,000 sq m and 35,000 sq m of GLA.
It will feature a cable car, a wind tunnel, an aquarium, a rain forest, an ice rink, digital golf, a discovery club, a cinema complex, an amusement center, a bowling alley, a play center for kids, a hypermarket, a spa, a fitness club, and a food and beverage offer. This mall is designed to bring new life to the island's tourism industry.
The complex will have a variety of outlets for fun and leisure and harness the curiosity and enthusiasm of visitors to drive activities. Mica Mall has more retail and commercial units than any other shopping center in Kish to satisfy the needs of all shoppers and visitors.
Most of these activities are being introduced to Kish and the wider region for the first time, making Mica Mall a new attraction on the island. The opening is planned for the summer of 2018.
---
WaltherPark
Bolzano, Italy
Stand R7.J2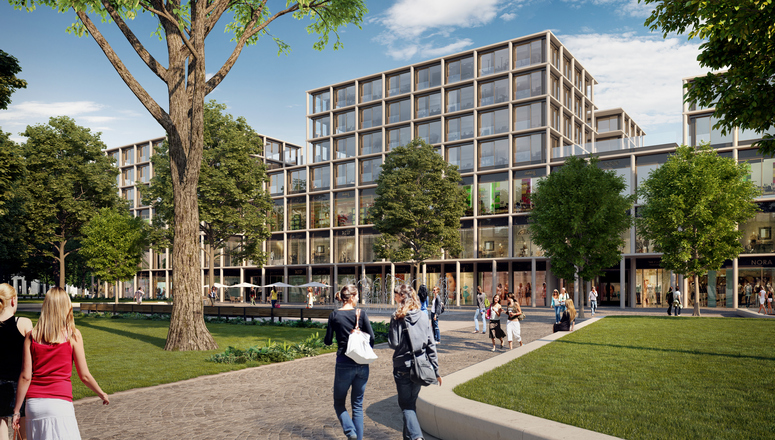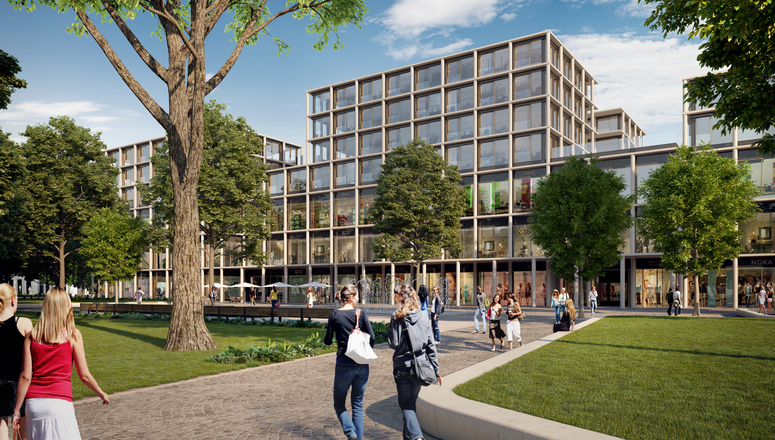 WaltherPark is a shopping center with 35,000 sq m of GLA opening in Bolzano in 2021.
The sizable catchment area of 895,000 inhabitants will be augmented by the many tourists coming from north and south, who will also be drawn by the benefits of a modern mall in the city.
The merchant city of Bolzano is one of Italy's most livable cities and offers a rich mix of lifestyles and culture. The project will give this historical trading city new impetus and national appeal, with new perspectives for its people, the city, and the economy.
The project proposes a redesign and major enhancement of the district surrounding Bolzano's railway station. It encompasses infrastructure components and urban-planning solutions for an inner-city shopping center, an upscale hotel, apartments and offices, and extensive green space, along with a comprehensive traffic concept with a new bus terminal.
The design by star architect David Chipperfield is compatible with the wider master plan for Bolzano's urban development.
---
Cascina Merlata
Milan, Italy
Stand R7.K7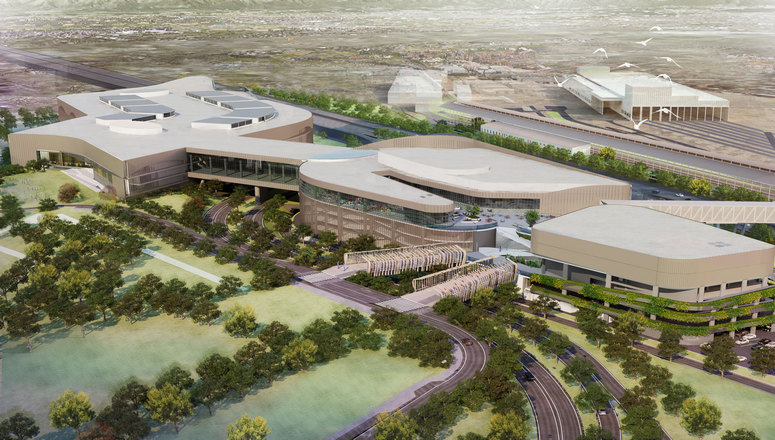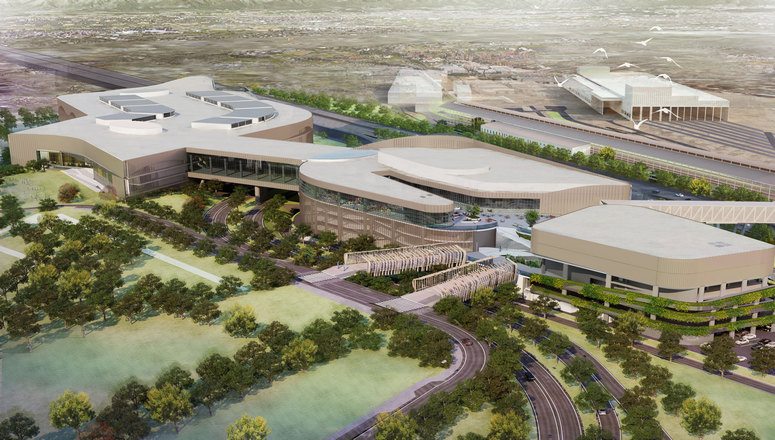 Cascina Merlata is a large retail real estate project that will be built next to the 2015 Expo Milan site.
With 192 shops, a GLA of approximately 65,000 sq m, and more than 10 million expected yearly visits, it will be part of a wider urban redevelopment plan for a 900,000-sq-m site in northwestern Milan.
Located in a strategic position with great accessibility, it will be served by at least three different highways. The shopping center will have an estimated catchment area of 3.8 million inhabitants. The primary catchment area has strong growth potential once the entire Cascina Merlata residential project is complete.
New customers will also come from the future Human Technopole research hub. The Cascina Merlata commercial area will split into two structures connected and blended harmoniously with the surrounding area to create a smart, sustainable, latest-generation metropolitan habitat.
Thanks to its size, it will offer a complete merchandising mix expertly designed to meet the expectations of residents. The opening is planned for autumn 2021.
---
Concordia
Sesto San Giovanni, Italy
Stand R7.K7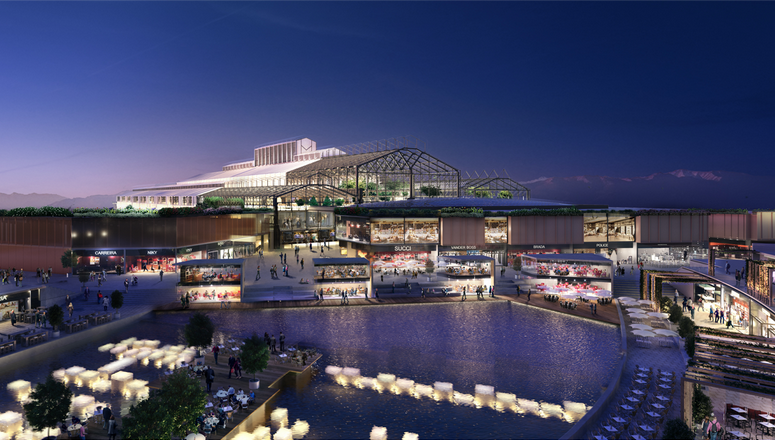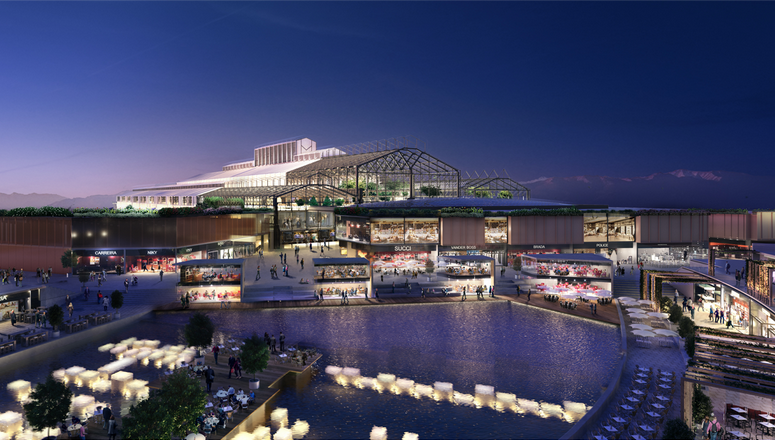 MilanoSesto is one of the largest post-industrial redevelopment projects currently in Europe.
The former Falck area in Sesto San Giovanni is being completely redesigned and an entire new city will replace the abandoned steelworks.
Falcon Malls is an essential part of this project and will be building a shopping center, a leisure and entertainment area, and a mixed residential/retail area with a total commercial GLA of 131,000 sq m in the Concordia area.
The project consists of two main areas: one for retail and a mixed-use one with residential buildings, offices, and a retail boulevard. The shopping center area will have an overall GLA of 103,600 sq m, with 244 shops, including 57 bars and restaurants and 3,500 parking spaces. The company expects 13 million annual visits.
The mixed-use area will include new residential buildings, offices, and a retail boulevard with a GLA of about 27,720 sq m that will host 131 retail units and approximately 1,000 parking spaces. The opening is planned for 2022.
---
Palazzo del Lavoro
Turin , Italy
Stand R7.K7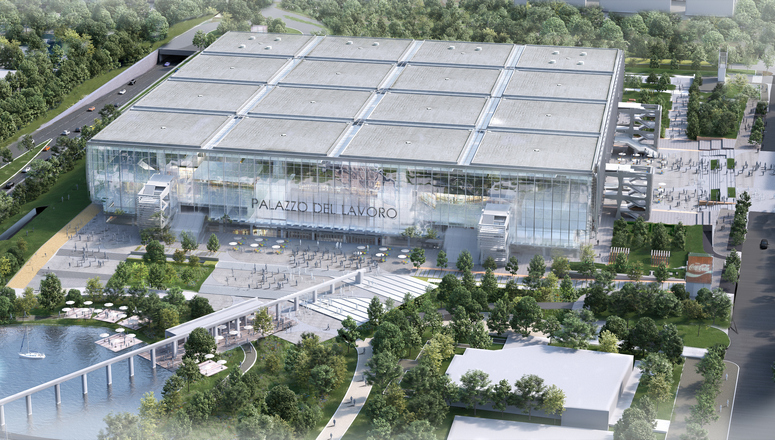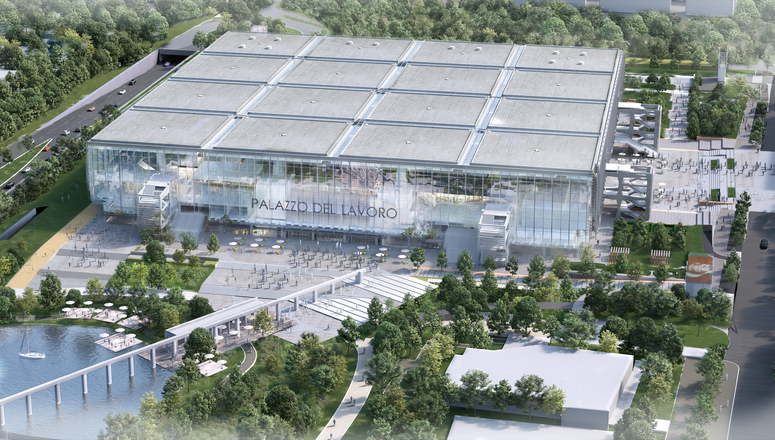 Palazzo Del Lavoro is a medium-sized retail real estate project with a GLA of approximately 28,000 sq m and more than 5.5 million expected yearly visits. It is intended to change the appeal of southern Turin.
The original complex, built by the architect Pier Luigi Nervi for the Universal Exposition in 1961 and widely recognized as a masterpiece of contemporary architecture, will remain unaltered through a project aimed at preserving and enhancing the structure's internal and external architectural features.
The Palazzo Del Lavoro commercial area will have 117 shops arranged on three levels and more than 1,550 parking spaces. It will integrate with a museum complex cleverly designed to highlight the architecture of the original building and further strengthen the connection with the city.
The shopping center will offer 22 bars and restaurants in a new gastronomic concept based on a mix of smart food and signature chefs. A new-generation children's play area will complete the project, which is set to open its doors in autumn 2022.
---
Caselle Open Mall
Turin, Italy
Stand R7.C3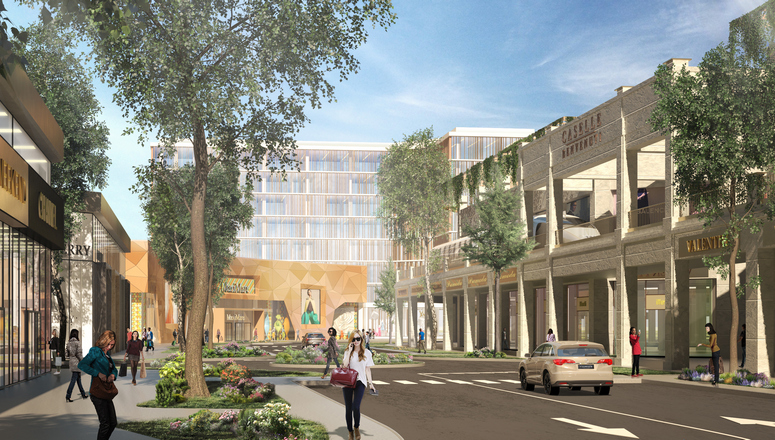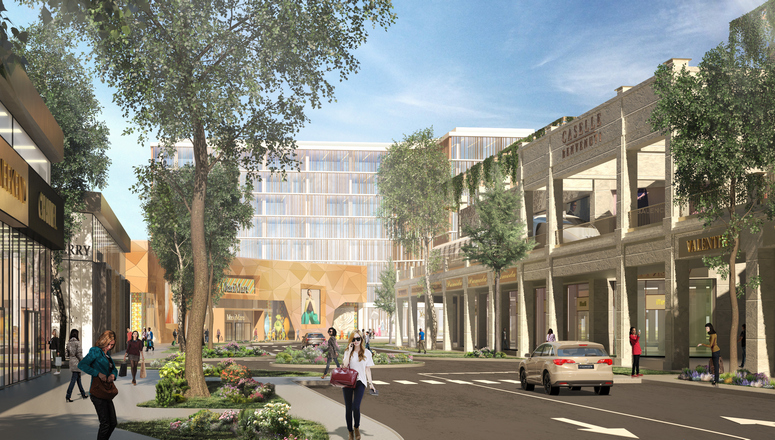 The Caselle Open Mall, with its 113,000 sq m of GLA, introduces a new concept in destination shopping and leisure venues of regional standing.
The site—near Turin airport and its 4 million annual passengers (as of 2016)—is easily accessible by car and is also only 20 minutes by rail from downtown.
The mall is expected to draw visitors from a 90-minute drive-time area that includes more than 5 million residents. It is being developed on two levels around a central shopping gallery surrounded by a limited traffic boulevard lined on both sides with retail outlets.
The open mall design offers a combination of open-air ambiance and protection from inclement weather conditions, allowing an unparalleled visitor experience.
The leisure offer is directly connected to the main food and beverage area. Both have been designed to operate independently of the retail component if needed, allowing late opening hours. The opening is planned for 2020.
---
Seifu-Shinto
Hiroshima, Japan
Stand P-1.K14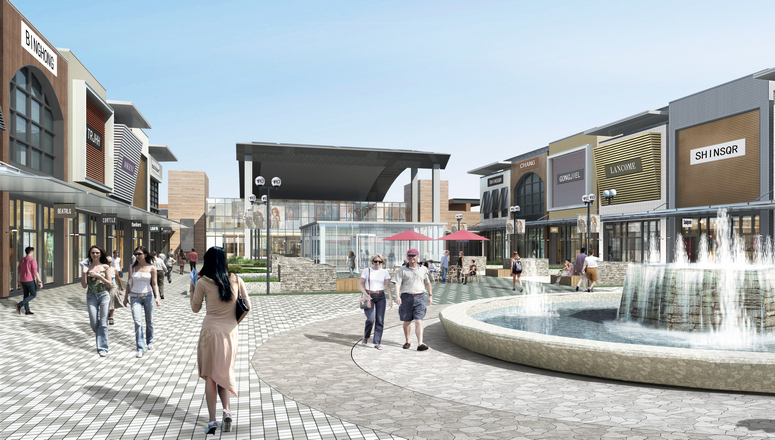 Seifu-Shinto is being developed as a new sub-center of Hiroshima, the largest city in Japan's Chugoku/Shikoku region.
The project is a new hybrid mall with an outlet and a conventional shopping mall with a total of 53,000 sq m of GLA.
The outlet offers the most luxurious shopping experience in the Chugoku/Shikoku area, with a collection of brands under the development concept called "Elegant Ism." Two thirds of the shops in the main mall will focus on gourmet cuisine. The large gourmet zone will be constructed to offer not only shopping, but also a chance to enjoy great Hiroshiman food for both local families and tourists.
In addition, all customers in a wide age range can enjoy the city's largest entertainment complex, which includes a cinema complex, indoor skating rink, bowling alley, gaming center, and more. Seifu-Shinto is set to open in spring 2018.
---
Al Araimi Boulevard
Muscat, Oman
Stand R7.K16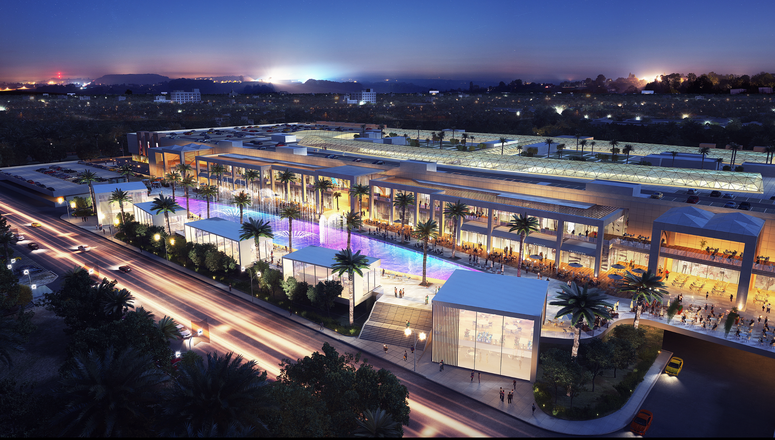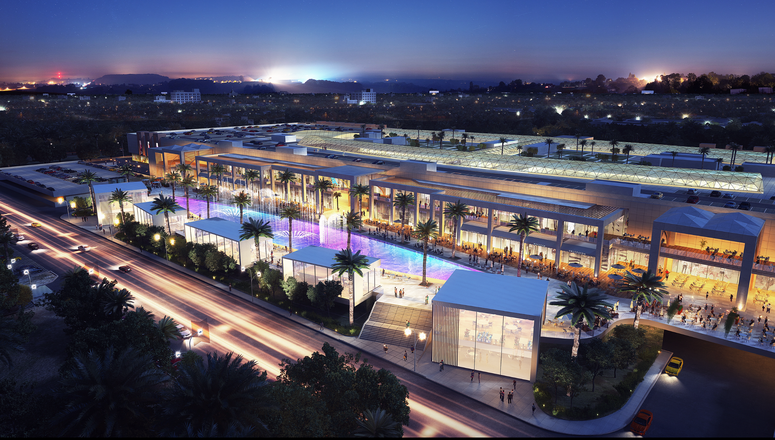 Al Raid Group's Al Araimi Boulevard (ABLVD) is intended to be the most intimate family destination in Oman, providing a fun-filled shopping and leisure experience with a touch of nature.
Construction of the scheme began in May 2016 on a plot of 86,000 sq m in a central location with excellent accessibility from Muscat International airport and many shopping centers in the vicinity. It will have a gross built area of 155,427 sq m split over two levels and a leasable area of 70,500 sq m, as well as over 3,000 parking spaces.
The destination will offer 170 retail shops, including a hypermarket, 10 anchor stores, a family entertainment center, a 10-screen cinema complex, a food court with a 1,200-seat dining hall, and 21 F&B outlets and 16 restaurants with outdoor seating on the boulevard walk overlooking a landscape garden with a dancing fountain. With the grand opening planned for September 2018, ABLVD will be a destination for seekers of quality shopping, fine dining, leisure, and entertainment.
---
NorteShopping
Porto, Portugal
Stand R7.E27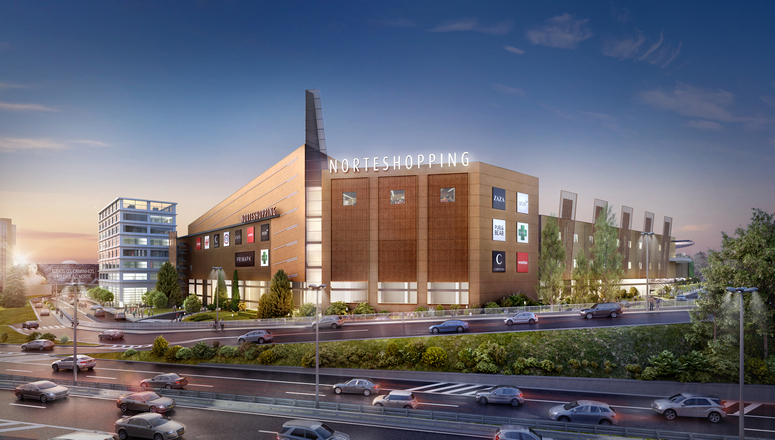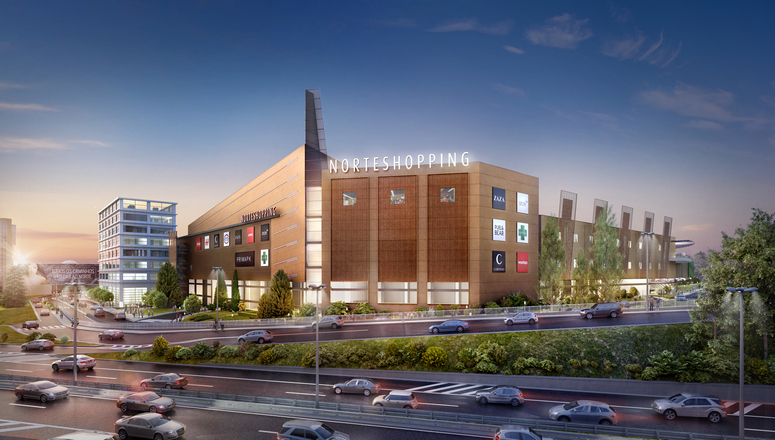 Sonae Sierra and Tiaa-Cref, joint owners of NorteShopping in Matosinhos, Porto, are investing €60 million to extend the center, adding 15,000 sq m of GLA to the existing 54,618 sq m, creating 30 new stores and taking the total to 262. This will also add 885 parking spaces, taking the total to 3,738.
Fashion anchor stores will be added to the expanded area and a further key feature will be the introduction of an exclusive retail offer within a new premium mall, with aspirational brands and a trendy design concept. Leisure and entertainment options will be reinforced through a total reconfiguration of the food court.
The project will also bring improvements in terms of the services on offer to visitors, as well as in terms of the access to the shopping center. The investment is also expected to have a very positive social and economic impact in the local community. The expansion is set to be completed in 2019.
Follow ACROSS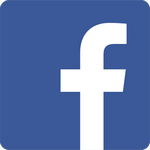 Share this article