"My guiding light is to create a place that Berliners will love and choose as their meeting point. It's a life's work. A place to learn, laugh and let loose. A crossroads of flavors, multicultural people, and diverse languages spoken in the kitchens and at the tables. All of this creates moments that people can remember – paired with amazing food, music, and fun events. Given that I've personally designed some of the furniture and curated the food and drinks, it's super meaningful for me," Martin Barry, Founder and CEO shared.
Manifesto Market not only sets a new culinary focus in Berlin but also wants to inspire and attract guests with a diverse entertainment and cultural program, free to access. As part of its mission, Manifesto strives to transform underused urban areas into vibrant destinations.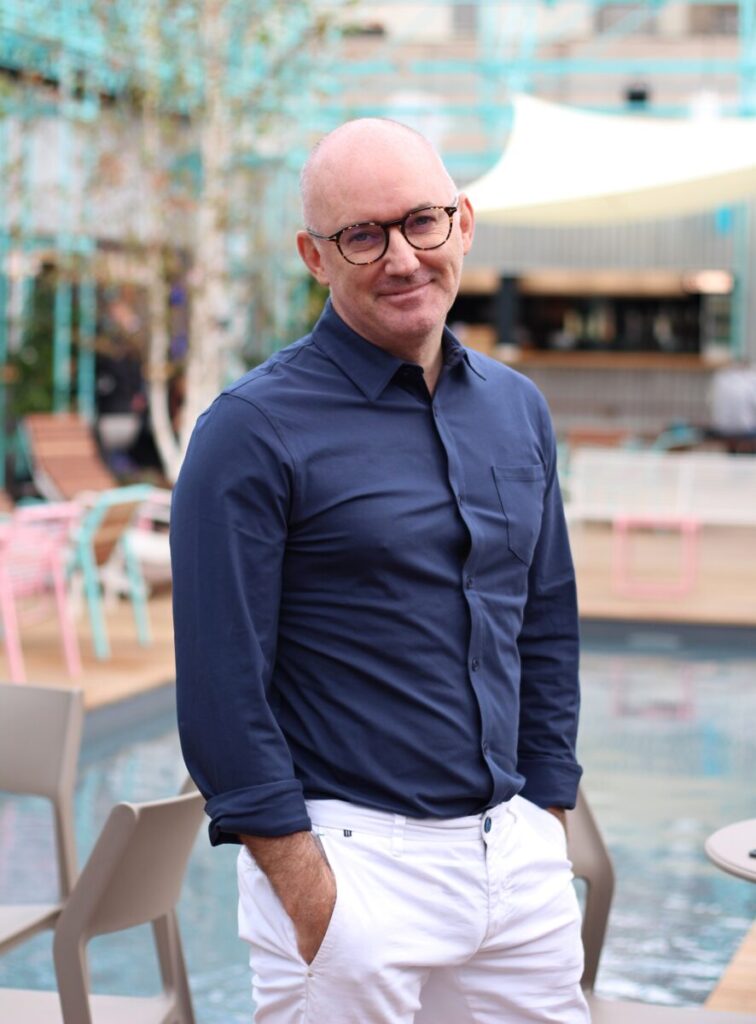 Manifesto Market: A variety of restaurants in one place
The unique concept of Manifesto was developed in 2018 by American architect Martin Barry and his partner Hollie Lin in Prague, Czech Republic, where it has been an extremely successful guest magnet for many years, awarded recently as the "Best New Food & Beverage Concept" at MAPIC Cannes. The concept impresses with the variety of handpicked restaurants that offer something for every taste, and on the other hand with the high quality of the food, traditional restaurant craftsmanship, sustainability in all areas of the operation, and the unified technological backbone supporting its operations with efficient processes and data.
The 22 restaurants at Manifesto Berlin were selected from a long list of over 800 applicants in a process that lasted several months. As one of its several culinary advisors, Manifesto entrusted Per Meurling from Berlin Food Stories and connoisseur of the Berlin food scene par excellence. The first floor of the food hub is dedicated exclusively to Asian cuisines with restaurants such as WaWa, Chi Kin, Mao Style HotPot, Shaniu's House of Noodles, Vietnamese vegan restaurant KIM999, the Indian Moksa and the Japanese places Daruma Ramen, as well as Enzo Sushi Bar.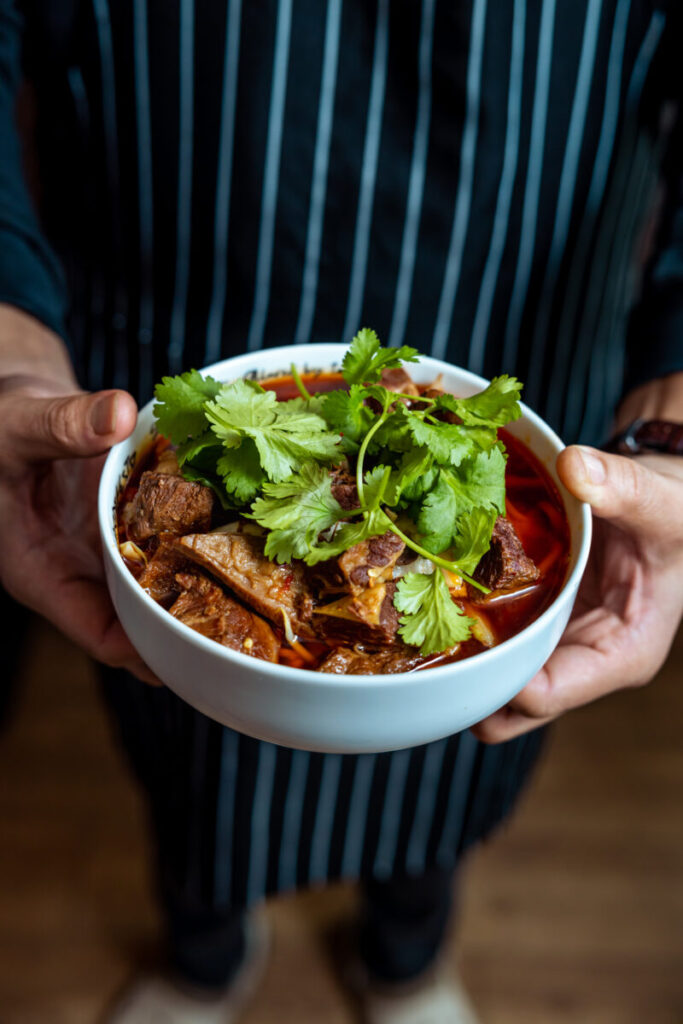 The ground floor features mainly cuisines from the West, North, and South, concretely from the Mediterranean such as Apló Greek Kitchen, from Syria Malakeh, a bowls concept Fat Monk coming from Austria, from South and North America, such as El Bodegón, Alebrijes, and Dirty Dog Barbeque – the two latter concepts have been successfully operating at Manifesto in Prague since 2018. DELABUU, OHH! Cookies and Café Gong Gan will be positioned for the dessert variety.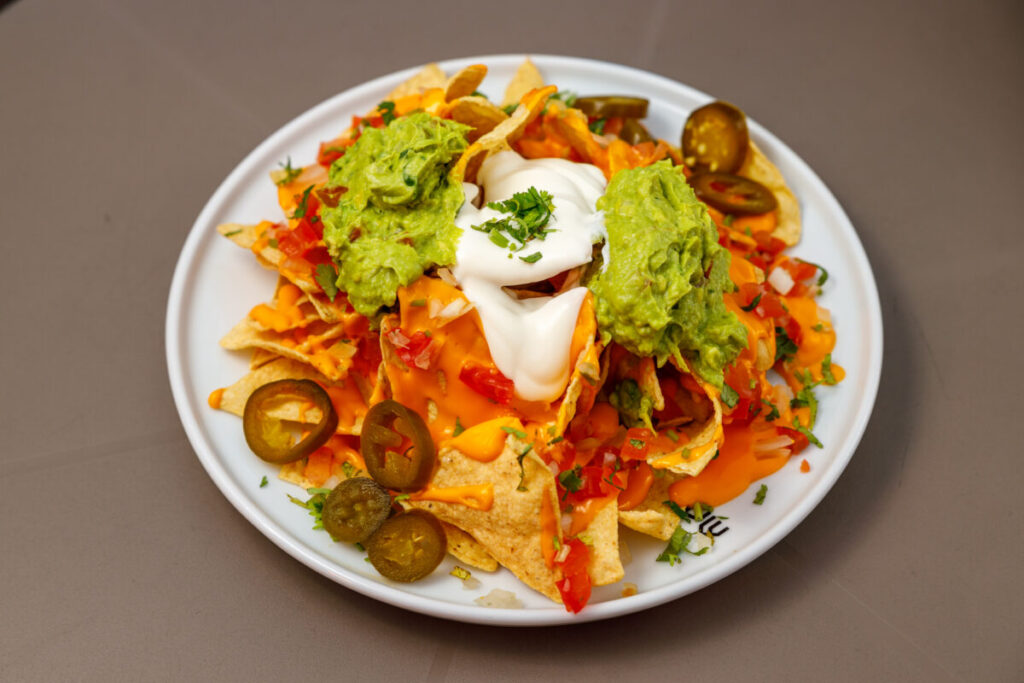 Choice of drinks at four bars
Two SOOT bars with crafted signature cocktails and a philosophy of using homemade products, a wine bar, and later a hidden "speakeasy", which is accessed through an invisible entry point, provide the right choice of drinks for different occasions. In addition to cocktails, and low- and non-alcoholic beverages, selected wines will be offered and beer lovers will find something unique as well. The highlight is a two-story beer tower consisting of ten large beer tanks, each holding 500 liters, from which fresh, unpasteurized Pilsner Urquell is tapped directly – a tribute to the Czech homeland of the food hub concept. Asahi Brands Germany GmbH, one of the leading suppliers of international premium beer brands, with whom Manifesto Market has announced a long-standing partnership, will also provide a variety of beers: In addition to the Japanese Asahi Super Dry, there will be the Italian Peroni Nastro Azzurro, among others.
Design, innovation, and cashless operations
To design the food hub, Martin Barry entrusted the 27-year-old Portuguese architect Sara Gomes who led the design of all the interiors, restaurant units, bars, and custom furniture as well as the staircase element and mural art commissioned to the Berlin-based art collective Old Yellow. Female talent is also behind the signage and wayfinding design, delivered by Heels Make Deals studio.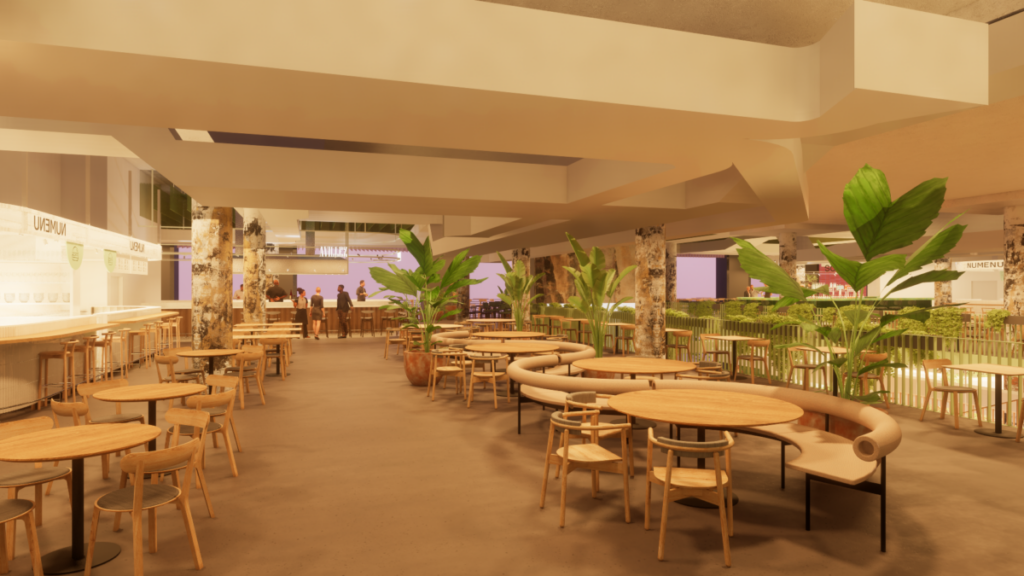 Manifesto redefines the old food market hall and creates an innovative perspective on a centuries-old and beloved dining and meeting experience. The brand achieves this by, among others, implementing cashless operations, and by using porcelain tableware with a circular redistribution model for individual restaurants. Manifesto is also providing a unique food delivery option allowing its customers to combine offers from multiple restaurants in one order, delivered to their doorstep within one ride. Manifesto Berlin will be the focal point of the pedestrian-friendly and vibrant redevelopment of the entire Potsdamer Platz area. The vision of Martin Barry is as such: "With Manifesto Market, we reinvent ordinary places and transform them into unique locations where people can not only enjoy first-class food and drinks, but also culture and entertainment. We're bringing together exciting cuisines, personally curated by me and the team, that feature high-quality and often local products, innovation, and craftsmanship."
Manifesto will be open from January 24th seven days a week, from 11:00 a.m. to midnight on Fridays and Saturdays, and till 11:00 p.m. from Sunday to Thursday.