ACROSS: Before we dive into the specifics, can you give me an overview of what Redevco plans to do in terms of growth and diversification?
HERMAN JAN FABER: Our growth and diversification strategy is based on two pillars. On the one hand, we aim to diversify in terms of sectors and capabilities. As you know, Redevco has a wealth of knowledge in the retail real estate sector, particularly in and around the big cities across Europe. Therefore, we have become real city experts. A logical next step is to diversify beyond the retail sector. We kicked things off in the residential area two years ago. Now, we would like to expand into other areas within the urban environment, such as and not limited to logistics or leisure. In general, we see a tremendous opportunity to transform retail properties into alternative types of use. In the future, we would like to be perceived as a city or an urban specialist rather than a retail specialist. Nevertheless, we are fully convinced that retail will continue to play a major role in metropolitan areas.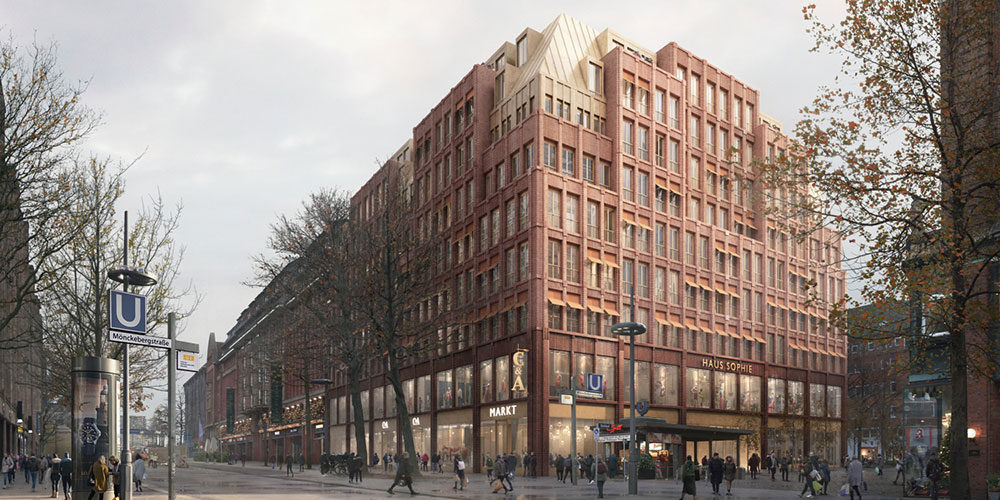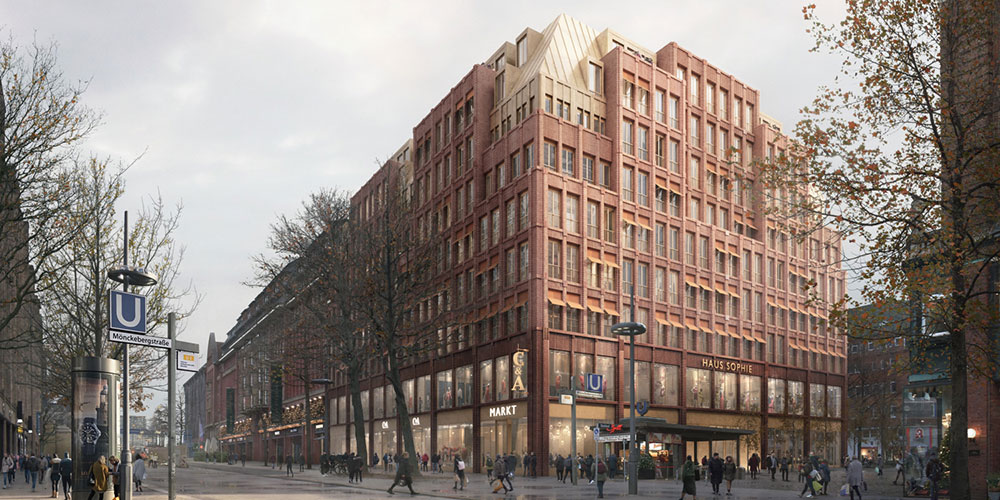 ACROSS: What is the second pillar of your strategy based on?
FABER: The second pillar revolves around our desire to implement our strategy with a more diversified client base. In order to be able to carry out our plans in cities, we would like to bring more third-party investors on board and raise equity with institutional clients that share our vision.
ACROSS: Does Redevco intend to enter new markets with that goal in mind?
FABER: No, not at the moment. We are focusing on the 13 countries in which we are already active. We have offices in seven of them (Amsterdam, Brussels, Düsseldorf, London, Madrid, Paris, and Zurich).
ACROSS: To what extent has the Covid-19 crisis affected your strategy?
FABER: The pandemic has had a massive impact on society as a whole – and, of course, on our business. Many of our predominantly retail and F&B clients have been severely affected by the crisis. Their struggles began in March 2020. Without a doubt, Covid-19 has accelerated existing trends, such as the the dynamics and balance between brick-and-mortar retail and online shopping. When considered from a different perspective, the crisis has also created a number of opportunities. Therefore, we strongly believe that major cities will continue to grow, but transformations, specifically of retail space, will be required. We want to help cities become more sustainable and liveable for its citizens and visitors by creating vibrant, urban locations that provide the necessary functions.
ACROSS: Let us now move on to the individual sectors. How will things develop in the retail property sector – both in general and within the Redevco portfolio?
FABER: The share of retail real estate in cities will decrease. Accordingly, we are reducing the share of retail in some of our buildings and replacing that with alternative uses such as hotels, food & beverage, (co-)working, leisure or residential spaces. In other words, we are turning retail properties into mixed-use destinations. We also believe that retail concepts will change. We are currently testing a concept called "Store As a Service", whereby we, as landlords, operate side by side with future tenants in an effort to provide significantly more services and lower the barriers to open a store or a venue to interact with end consumers. We are considering rolling the concept out across a portion of our portfolio. The bottom line is that there will be a great deal of demand for space, but that space will no longer necessarily be in the traditional store format.
ACROSS: You previously mentioned that Redevco had first ventured into the residential area two years ago. What prospects are on the horizon?
FABER: We have acquired assets in the Netherlands and in Germany. Whilst acquiring in the residential sector is challenging and properties are extremely expensive, our team is in good shape to identify the right opportunities and build pipeline in our target markets The Netherlands, Germany, Spain and the United Kingdom.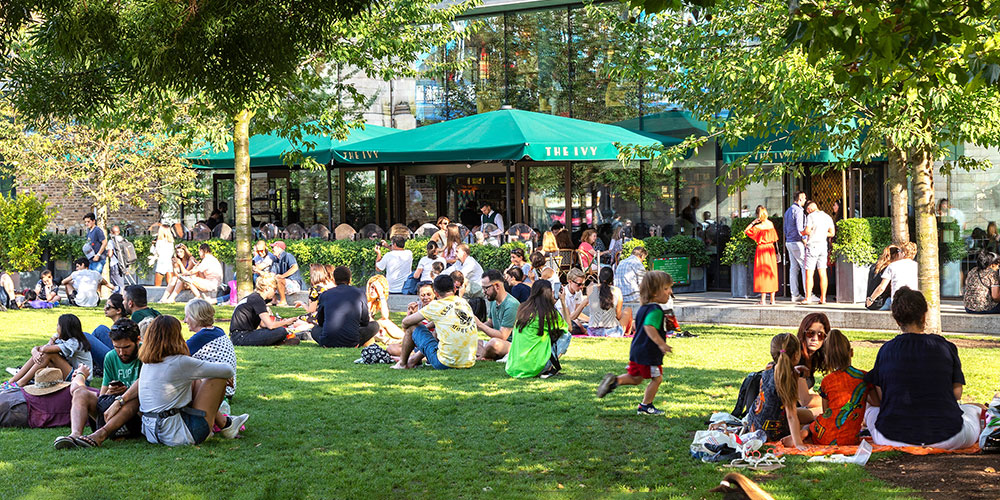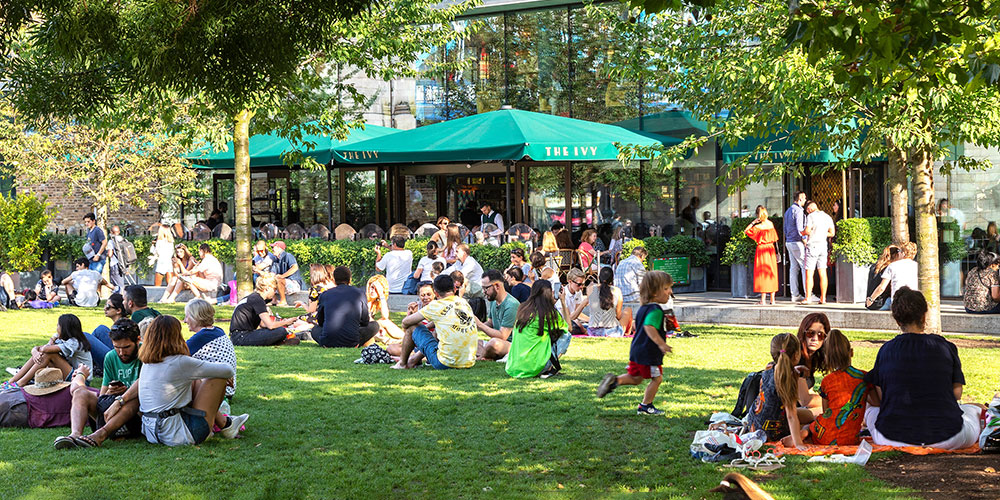 ACROSS: Redevco was taking a cautious approach in terms of commercial properties. What does that mean?
FABER: With respect to office space, it would be irresponsible to massively expand at such a moment in time. All of the experts say that we need to wait and see where this sector is headed, that is, how and where people will work in the future. We have the advantage of not having an existing office portfolio to worry about. However, office space is, of course, an important part of a city. We have already invested in that sector, as a part of larger mixed-use projects. Thus, office properties are definitely part of our strategy, and we are currently determining what they will look like in concrete terms. The keywords here are: hybrid working and flexibility.
ACROSS: What are your thoughts on booming sectors such as logistics, infrastructure, and data centers?
FABER: We are also looking into those sectors, particularly urban logistics. We see a natural link between our retail warehouse parks and logistics.
ACROSS: When it comes to a good mixed-use building à la Redevco, what are the success factors?
FABER: The answer to that question is quite boring (laughs). First and foremost, location is the key component – specifically speaking, locations in cities that serve as drivers and that will continue to be successful in the future. That will be a crucial factor. Our local teams know the respective markets and cities like the back of their hands, which is imperative. They deeply understand the local needs and the respective micro-economies, including the specific demand for space and functionality. In one city, we might transform a retail building into a small boutique hotel, in another city, a leisure area, or in yet another city, a residential building – depending on the local requirements and conditions. Generally speaking, there is no single mixed-use concept that works everywhere. Real estate remains an extremely local business.
ACROSS: Have local teams already been set up to implement the new strategy?
FABER: We employ approximately 200 people across Europe, and we are currently in the process of expanding those teams based on the skills that are in high demand. However, the fundamental core of Redevco is comprised of a great deal of talent. They are more than capable of implementing the strategy.
ACROSS: What is the timeline for the execution of the strategy?
FABER: We aim to grow our assets under management to 10 billion euros within the next five years. We intend to achieve that in line with our conviction to create more sustainable & livable cities and to make a positive contribution to the health & well-being of both people and planet.
ACROSS: 2026 is rather ambitious, is it not?
FABER: Yes. However, in the wake of the pandemic, which forced everything to come to a standstill, one can feel positive about the direction in which things are moving.
ACROSS: You mentioned sustainability earlier. Redevco has announced its own initiative, "Mission 2040". How does that mission tie in to the new strategy?
FABER: "Mission 2040" is an integral part of our strategy as sustainability has always been a key element of Redevco's business philosophy. We are continuing along that path. Venturing into new sectors with new partners, will create even more opportunities to undertake projects that, will help us achieve our sustainability goals. This is absolutely a positive thing.