In these curious times of rolling-lockdowns, retailers and city centers need to be creative. Not only do they need to continue to offer top-quality products, but now, more than ever, they will need to offer experiential extras to keep people interested once Christmas is over. They also need to keep stress levels to a minimum by creating a relaxed, feel-good atmosphere.
"One tried-and-tested way to do this is by creating seasonal highlights, using decoration and lighting to boost moods and create atmosphere," says Thomas Mark, President of MK Illumination. "By creating a rolling experience of different seasonal highlights, shopping centers and city centers give visitors a reason to appear in person and turn the tide against the increasing trend to online shopping."
The global market leader in festive decorative lighting is keen to give retailers ideas, inspiration, and creative solutions to provide visitors with an emotional experience over the Valentine's Day celebrations. The heart, a design that has always played a central role in MK Illumination's creative concepts, is an important symbol of the holiday of love, and during the pandemic, also one of hope, togetherness, and solidarity.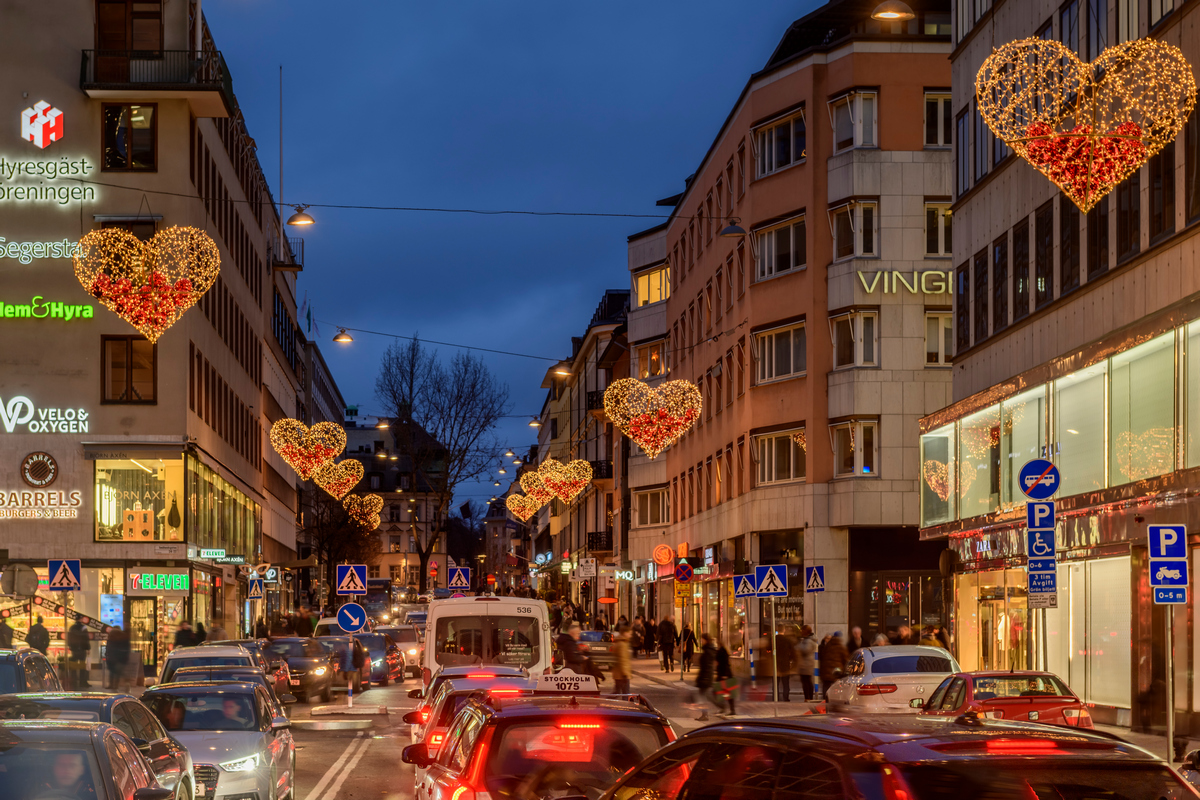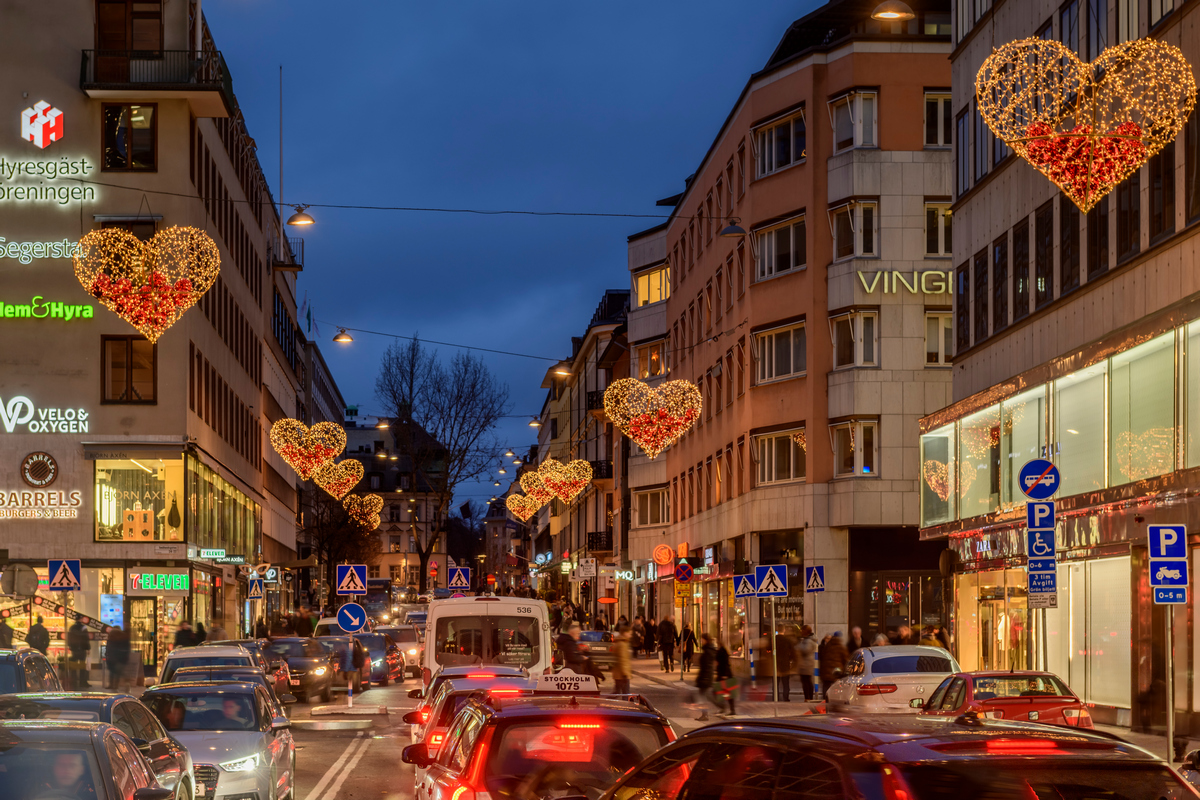 "In these challenging times, you can't just tell people that you care: you need to show them. And incorporating illuminated hearts into a space sends a visual and sub-liminal positive message, " said Mark.
The company's Organic Heart range not only send out a positive message but one of eco-consciousness, too. Made of a bio-material with wood content of up to 40 percent, they feature energy-saving LED light sources and are completely recyclable and reusable. Opt for the red beam to create a warm, pulsating atmosphere that works hard day and night.
Not crazy about hearts? No problem. Love isn't simply about hearts. Decorative elements like blooming flowers, sweet treats, and Cupids on high are all great ways to put visitors in the mood for love and affection. To help retailers and city centers imagine what's possible, MK Illumination's design teams have put their creative brains together and they've come up with a range of inspired Valentine's Day concepts for every need. By combining heart-felt motifs and festive lighting, it is possible to create a space that's perfect for visitors to enjoy a romantic shopping spree and ultimately drives footfall.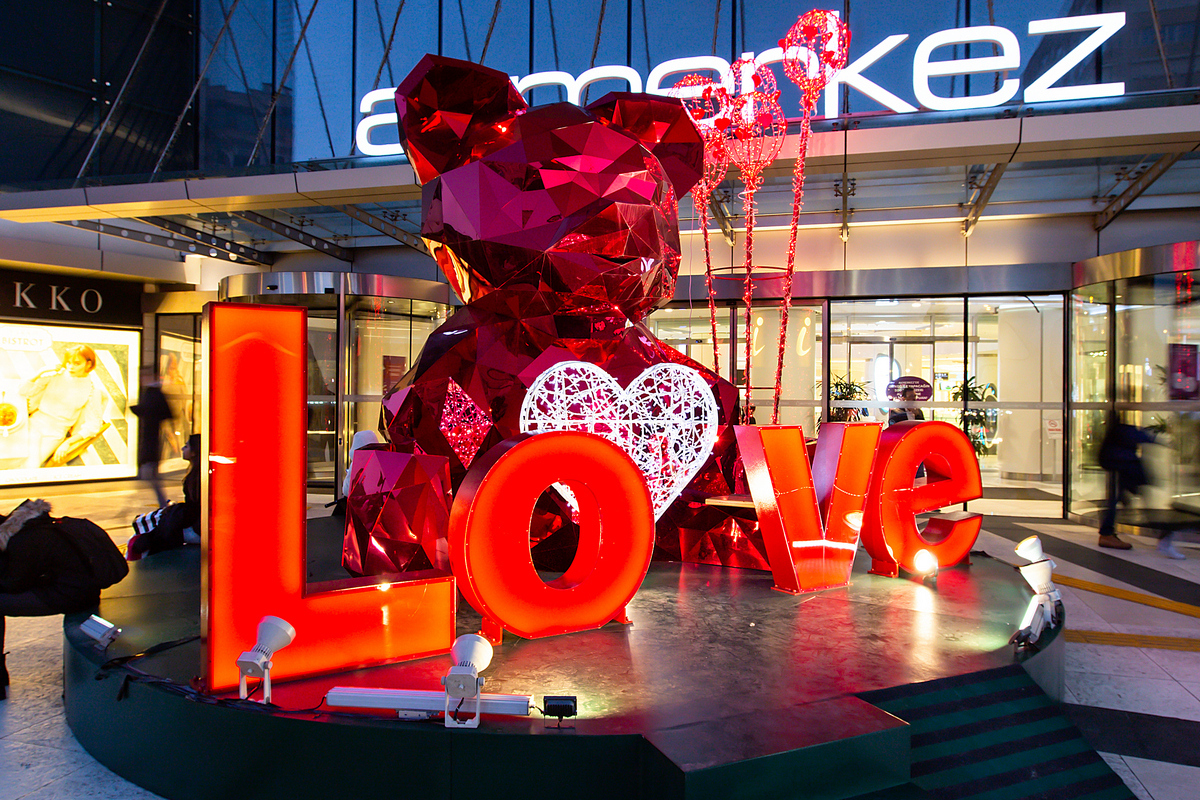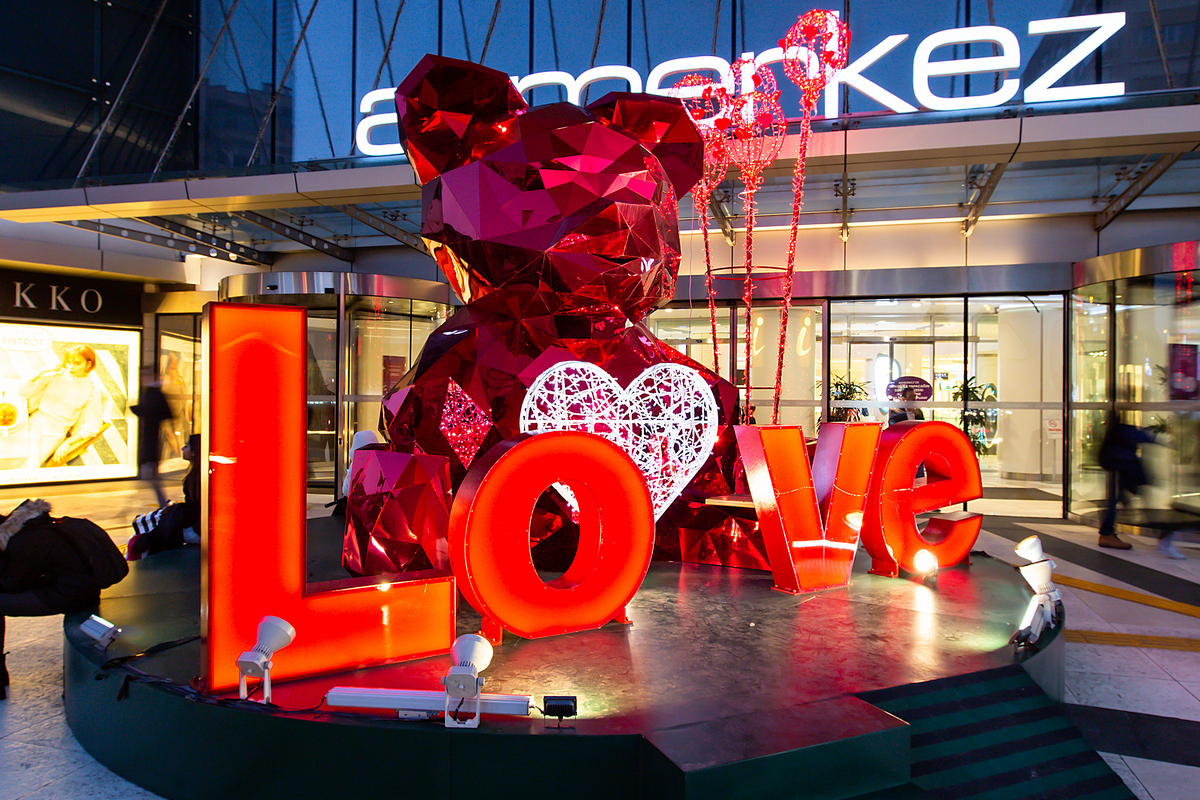 A great example of how to combine light, design, and love to "wow" visitors is Akmerkez shopping centre in Istanbul. A giant red Teddy Bear sporting a glowing red heart, framed by illuminated letters that spell out the word "LOVE" brought smiles of delight to shoppers of all ages.
The friendly Teddy's height of 3.5 meters did nothing to deter fans, who happily sat in the integrated seating area and posed for selfies and photos with family and friends. Thanks to the sharing of these snaps on social media and other online channels, Akmerkez Shopping Centre was able to share the love across the globe and benefit from the increased media interest.
Love what you're seeing? More info: MK Illumination