By Gastón Gaitán
Yes to leisure, but what is leisure about? First of all, let's clarify what leisure is. Leisure is not only about play; it is everything people do in their free time. When you search for "free time" on Google, most images are of people laughing, jumping, kissing, or having a good time with their children, significant others, families, friends, at the beach, in the countryside…
I would like you to think of a leisure experience that you really enjoyed. Have you got it? If we analyze all the words that emerge from this experiment, I am sure that most of them would be linked to people and important moments in your life and periods in which we are far from work, stress, and routines.
People need their space, need to relax, have fun, and breathe fresh air when leaving work and this is something that shopping centers can provide and internet cannot. This business delivers services to end consumers and families, so we need to take this into account. The more we focus on people, the more engagement we will get from them.
Let's tour around
Usually we decide to go on a trip when we are tired, bored, or we want to get away from our routine or our daily problems. Is it possible to take a trip to a mall? My answer is: "Yes!"
We prepare all sorts of arguments for you to drop into a mall to enjoy and relax, alone or with your loved ones. The new shopping environment is blended not only with sales and stairs going up and down, but with great open spaces, with singular play structures for kids to dream, with comfortable green spaces to lie down and look at the sky, with sounds of birds and water… So, yes, we can take a trip to a mall, but to a mall of experiences.
The trend shows that new formats are arising. Where the focus on retail is leveraged with leisure, we introduce new sensations, spaces, and attractions that catch your eye. Families are in our minds today. We don't want just to sell, we want them to love us, to be part of their chats at home, to be part of their stories.
Ok, but what do you do?
At theleisureway, we work to provide integral experiences for visitors in multiple ways. It is part of our responsibility to create great spaces full of different experiences, meeting points where visitors can share memorable moments, areas where things are vibrant and inviting. For us, this is leisure: not one word, but infinite ways of making people feel and live extraordinary moments.
So we create leisure experiences. We work with leisure as a tool and we try to achieve feelings in each of our projects that connect people emotionally with the place and relating to their spare time.
Once we start thinking about introducing the leisure factor in a center, we start building a different center in our minds. It's not just big, well located, and with the best retail mix. It has to be one that you think of now and remember later.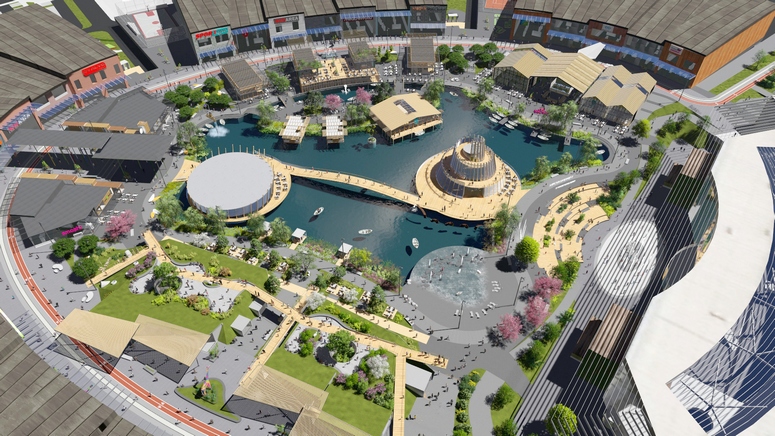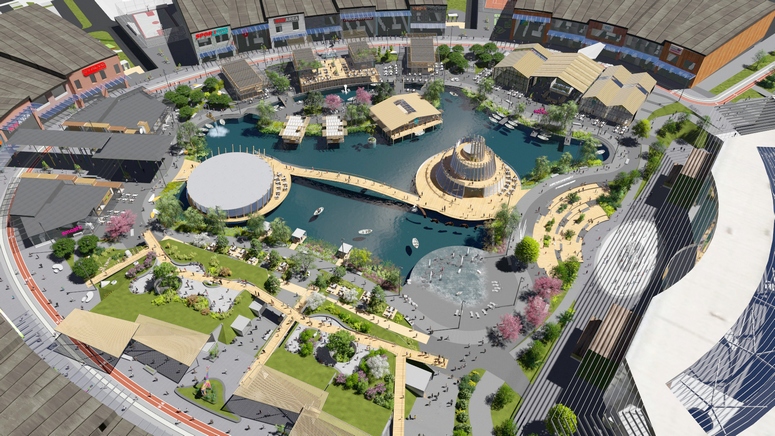 How do you make it real?
How about some more beautiful words? Research, analysis, strategy, creativity, vision, safety, planning, budgeting, execution. Ambitious projects are opening the door to study the leisure factor in centers with more professionalism, sitting with all the stakeholders to discuss how to bring leisure into their project.
The market calls for more dynamic, active, and enjoyable shopping centers and the creation of special moments to make people stay longer, positioning the center, putting it on the map, and engaging with customers.
It is certainly true that leisure used to be an afterthought, but now, one of the most important moments in this process is the initial diagnosis, when we analyze such relevant questions as customer type, competition, technical requirements, and the climate or environment, to name just a few of the variables at play.
We then define a customized leisure strategy capable of turning the shopping center into a unique venue. After all, leisure is not the same for a center in the city, a framework center with demand from a certain district, or a center located in a pedestrian area. There is a very wide range of options for each type.
So a deep analysis with strategic thought and the best creative and execution team leads to successful leisure implementation to allow synergies with a blend of retail and restaurants and provide personality to the center. Let's make it a "new thought" in the planning process.
What about income?
When we start thinking of leisure, the first two questions that arise are "how much does it cost?" and "how can we recover our investment?"
On the first question: The cost of our leisure solution and implementation could range from a few thousand to millions, depending on the scale of the project. Each mall has its own life and requires a completely different leisure solution due to customers' use. In any case, we need to go through the same process of understanding, and develop a leisure strategy that accommodates goals and budget in order to have a satisfactory leisure investment.
On the second question: We used to judge leisure by the tickets that we sold, but this analysis is very limited and only gives us a snapshot that does not cover emotions, quality, or memories. We want to create a new Excel sheet that would include these lines and measure our leisure factor in our mall with different values. Another important consideration is the fact of indirect income. It means that our leisure investment will bring all sort of new lines of income to our malls if it is properly planned.
Holistic approach: Leisure conquers public areas
All these thoughts indicate that a successful leisure implementation achieves better results for both the mall and clients. Historically, leisure areas were away from the hub, limited in offer, and unoriginal. Now, leisure is invading the entire center: corridors, spare parking lots, outdoor areas, and even the air inside the mall are transformed.
Let's open the box to all the family, create activity throughout the shopping area, and welcoming spaces full of enjoyment and fun.